Anime is a vast world where one can find what one likes. From entertainment to knowledge, the anime world has it all. If you are looking for the best anime about money-making, you may be curious about starting your career as a businessman or simply learning the philosophy of increasing the economy.
Don't fret; I have a list of entertaining yet informative anime that can hopefully fulfill your demands!
8. Kakushigoto
When you're a single parent, making ends meet is never easy. Life demands constant hard work and struggles, as in the story of Kakushi, a famous mangaka whose work genre is based on obscenity. He hides his profession from his little daughter, Hime, as he believes it might affect her upbringing negatively.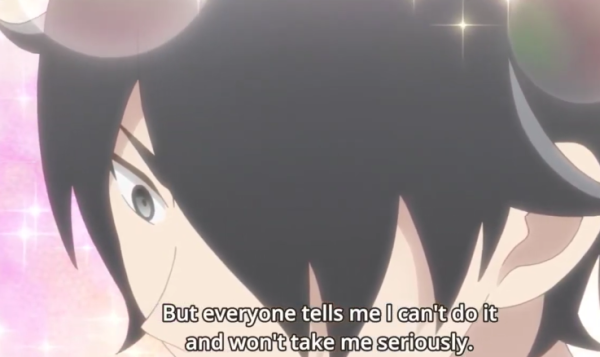 Despite being popular, he has no side hustle to make money apart from being a manga artist. This is why continuing his job is the only option for him. The anime highlights the beautiful relationship between a father and daughter and shows how far a father can go for his child. You can expect lots of comedy and drama, as well as some creative money-making ideas that Kakushi thinks could help him earn more money as a mangaka.
If you're mainly looking for entertainment, this anime is simply the best anime about money-making.
7. The Money Of Soul And Possibility Control
The anime revolves around the harsh life of a struggler, Kimimaro Yoga. He is powerless because he understands that the world runs on money, and he is penniless. Looking at his elite-class friends and observing the economic condition of his country, he knows that his country is breaking financially.
Yoga experiences something unexpected when a visitor offers him the chance to change his future by making money. The visitor introduces him to an alternate reality where the participants are forced to engage in deals.
For Yoga, everything is more challenging than expected, but he has no choice except to try his luck. The plot is very unique, entertaining, and fun. Though the main character lacks proper character development, the anime is worth watching. Seeing Yoga find ways to win battles is super fun, and the fantastical element makes the anime more exciting.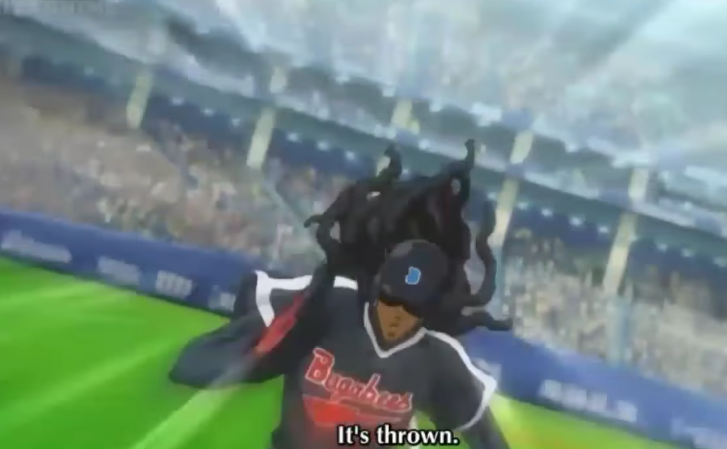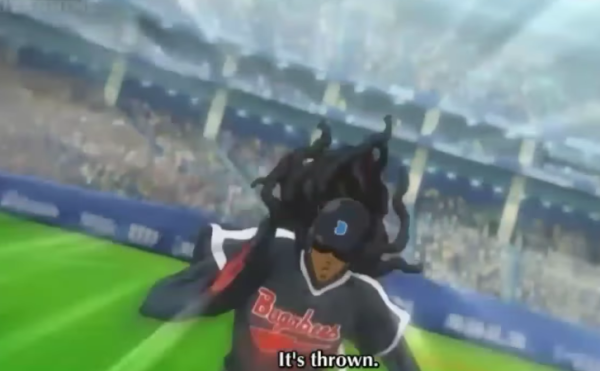 6. One Outs
It's one of the best anime about making money because it involves sports. Watching a baseball player using his skills on the pitch while gambling will leave you in awe. This is the story of a talented baseball player, Toua Tokuchi.
He has a record of 499 consecutive victories in One Outs. For Tokuchi, money is the only thing that matters and is one of the main reasons he plays. One day, Kojima, a hitter for the Lycoans, notices his talent; he makes his best possible efforts to make Tokuchi a part of his team, and he succeeds.
However, for Tokuchi, things become tough because his relationship with the team's owner is not on good terms. That's when our MC thought of a plan! He gave the owner an offer where if Tokuchi pitched an out, he would get 5 million yen; if he gave up a run, it would cost him 50 million yen. Sounds interesting, right? One Outs will keep you entertained throughout, and I assure you of that.
5. Kaiji: Ultimate Survivor
This one is the most exciting anime about money-making as it spellbinds the audience right from the start. This is the story of Kaiji, who is living a hard life making ends meet, yet after his colleague fails to pay a debt, the loan sharks make his already tough life more challenging.
Someone offers him to do gambling taking place on a ship, and everything will fall into place. Unfortunately, life was ready to throw him into the mess! Kaiji soon realizes that winning in this high-stakes game is not easy and must use his genius to save himself from future debts and betrayals.
One needs to be clever and innovative to win this game. Watching Kaiji forced into a situation where he must win the game makes this anime worth watching. Apart from the money-making themes, this anime highlights different harsh realities of society. Don't worry, this anime knows how to entertain people, and surely you will learn a lot from this masterpiece.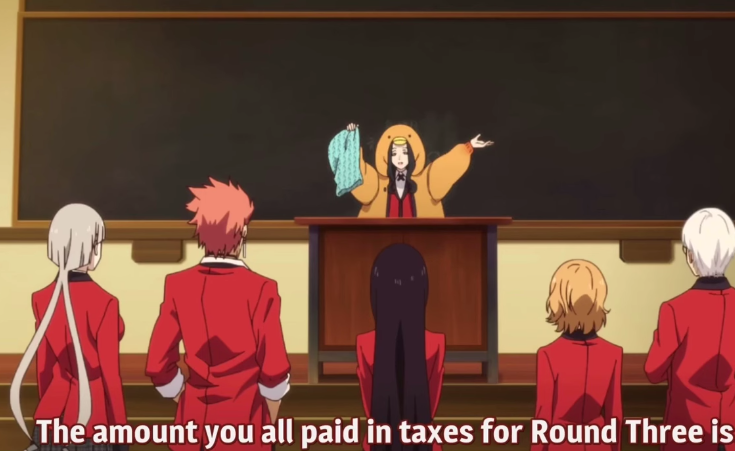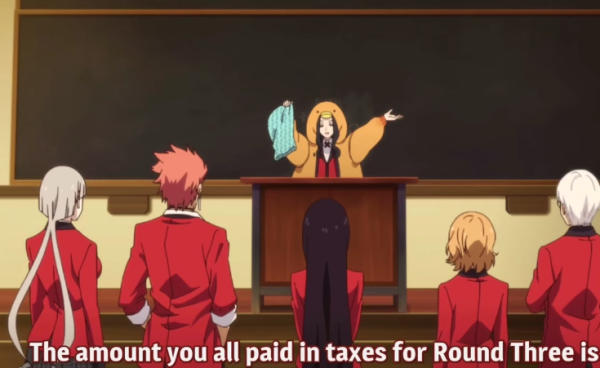 4. Kakegurui
This is the best gambling anime with a fantastic main character, Yumeko Jabami. The anime introduces us to an academy that runs like any other school in the daytime but is a complete gambling place at night. The academy has a unique vision and prepares its students to compete with the world by teaching the art of money-making and manipulation.
Yumeko is apparently a cute and straightforward student, but no one can beat her in gambling. Her love for gambling is pure, and she has numerous qualities that make her stand out. Watching other characters make decisions and try their best in gambling will intrigue you from the beginning.
Kakegurui is unlike any cliché anime that involves supernatural action and stuff, which makes it impressive. Even if you are a Shounen fan, you must try watching this one!
3. Sakura Quest
This is the story of a college graduate, Yoshino Koharu, who does the same thing that every graduate does, which is job hunting. After trying out a lot, she fails to land a job. Unlike a cliché graduate, her life gave her an exciting opportunity to work as a queen for the kingdom of Chupakabura.
She was excited to learn about the offer, but things went out of expectation as soon as she arrived at the said town. She finds that the offer was not for her but actually for a celebrity. The poor girl was scammed by life and had no choice but to help the town in the best ways possible.
Well, imagine yourself being a queen out of the blue and then discovering it was a mistake! However, things settle down, and she continues her job as the town queen. Life puts her in a situation where she needs to be responsible to make her job successful. Therefore, Yoshino tries her best in tourism to enhance the town's charm and make it popular.
It's all about Yoshino and her efforts to manage the town and make it a prosperous place. It's a great slice-of-life anime that highlights the problems people face in their everyday life. The anime is all about making a town better in all possible aspects and what possible actions can be taken. I am sure you'll thoroughly enjoy watching the anime, and it's a must-watch for all lovers of the slice-of-life genre!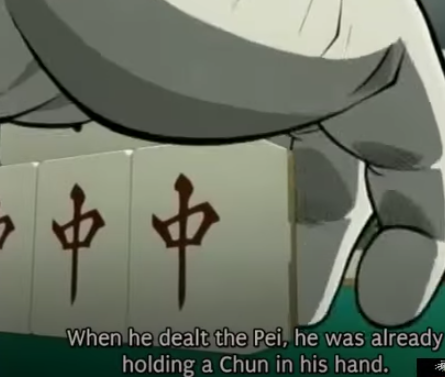 2. Akagi
It's another gambling-related anime that highlights the life of Nangou, a gambler, and Akagi, a young boy. Nangou's life was no less than a mess because he had a debt of over 3 million yen. To top it off, he had lost almost everything to the mafia gang.
When he was on the verge of losing hope, he met Akagi, a young boy, and decided to hand over his game to the guy. Not knowing if he is good at it, he trusts the boy after explaining some basic rules of the game. Opposite to everyone's expectations, Akagi surprises everyone with his exceptional talent in gambling.
The anime is based on the Mahjong game, so it's a perfect visual treat for lovers of this game. Akagi's character is the primary reason why people love watching this anime.
He made the anime intense, and he is so daring that this guy doesn't even care about money or his life, and that's what one can expect from a legend. Besides, if you don't know how Mahjong works, don't fret and give this one a shot because the anime beautifully explains the rules with each passing episode.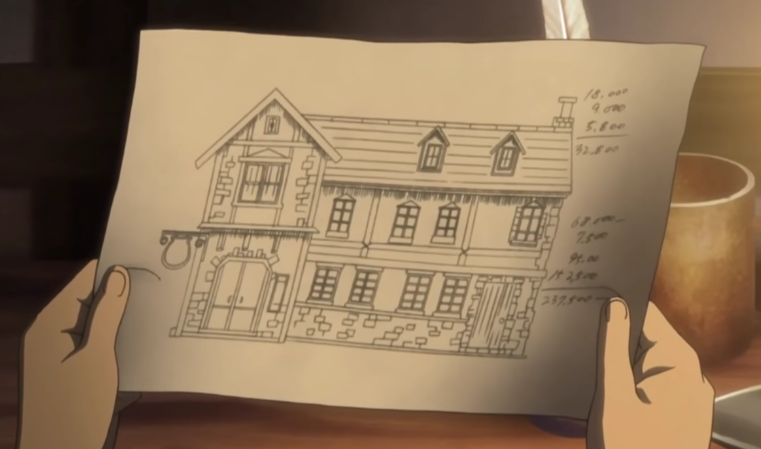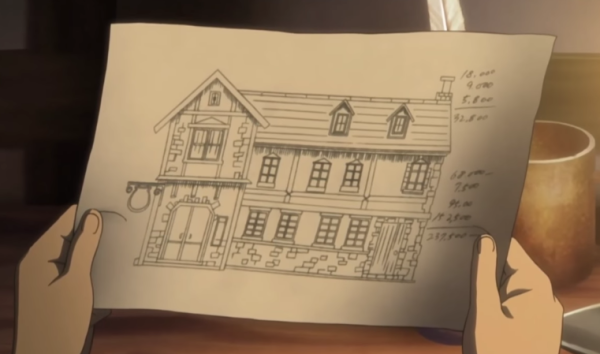 1. Spice and Wolf
There is much to learn from this anime, especially if you are interested in economics and how the world works. This is the best anime about making money that will intriguingly explain the demand and supply concept.
In Spice and Wolf, we follow the life of a merchant, Kraft Lawrence, whose life becomes a little less dull when he meets a wolf deity, Holo. The wolf deity was tired of the harsh treatment of the humans; therefore, she offered Kraft a deal that if he dropped her to her hometown, she would help him make his business successful.
Kraft was a passionate merchant who aimed to open his shop one day. In this anime, the viewers learn from the common conversation between the characters. This anime makes the economy subject easy to understand for all who consider it boring. Plus, it is not only about money making, but it highlights the fantastic love story of Holo and Kraft. It's a must-watch anime if you want to learn about money-making. This one should not be missed at all costs!
Conclusion
There are multiple anime about money making, but I have enlisted my favorites on this list and the ones I considered the best. Luckily, the popular MAL ratings support my recommendations! (XD) You can try them all, and I hope you will find them worth watching. Come back later after watching them and update me about your watching experiences!