This list of the best anime about tennis is dedicated to all tennis lovers, especially those looking to watch a perfect tennis-related anime. Tennis is not only a sport, but an emotion that only lovers of this sport can feel. Watching sports anime entertains and moves us to the edge of our seats. So, get ready to feel the same emotions that a sports lover feels!
8. Usakame
Usakame is similar to Teekyu and brings us a lot of comedy. The anime revolves around the lives of four entertaining personalities who practice mastering their tennis skills. Each of them is interesting, and their antics will make you laugh hard.
Apart from the comedy, the anime has a general plot that is very simple and refreshing. Unlike some solid tennis anime, where the plot highlights the struggles of tennis players, the challenges they face in their lives, and competitive tournaments, this one doesn't entertain the audience with a good plot.
In fact, Usakame is the spin-off of Teekyuu, so it is for all the ones who enjoyed watching Teekyu. Usakame shows how the girls practice for a tournament and deal with their everyday challenges while trying to balance their weird personalities. The good thing is the episode duration is only 3 minutes, and you can easily watch it if you feel tired or bored.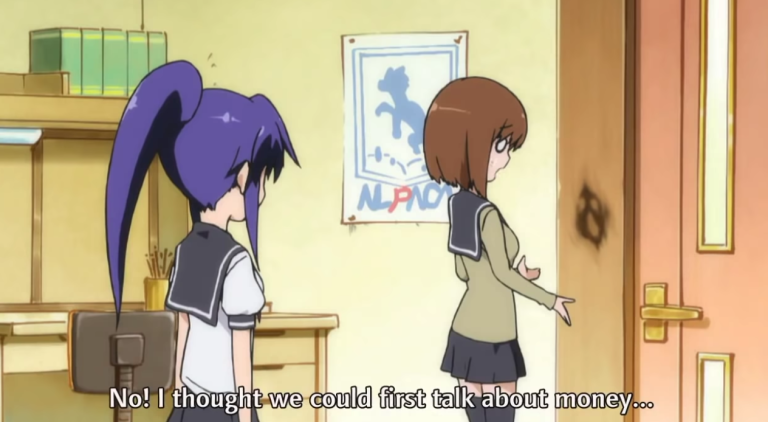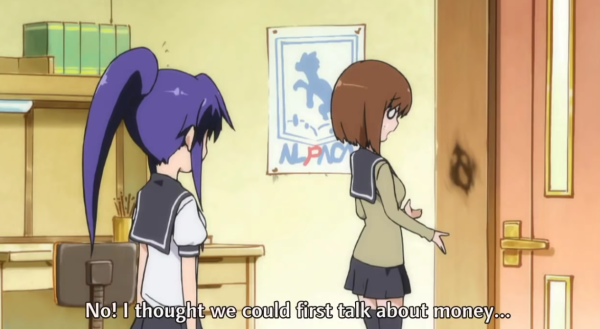 7. Stars Align
Have you watched a match where the boys' team is outperformed by the girls' team? Even the movies don't show such kinds of matches, right? No need to worry, as Stars Align is all about such matches.
The boys' team was disappointed in losing their match with the girls' team. Therefore, Toma started his search for a capable player. Finally, he laid his eyes on a new transfer student, Maki, who was extremely good at catching.
He gets rejected when he asks Maki to join the boys' team. So for some time, we see Toma making ways to get Maki into his team. At last, Maki agrees on the condition that Toma will not only have to pay him, but also pay all his bills.
Trust me, once the boy joins the team…BOOM! Everyone gets surprised to see the skills of the boy. It's all about the challenges the team faces and how they overcome them by honing their skills. The visuals, the plot, and the characters, everything is on point!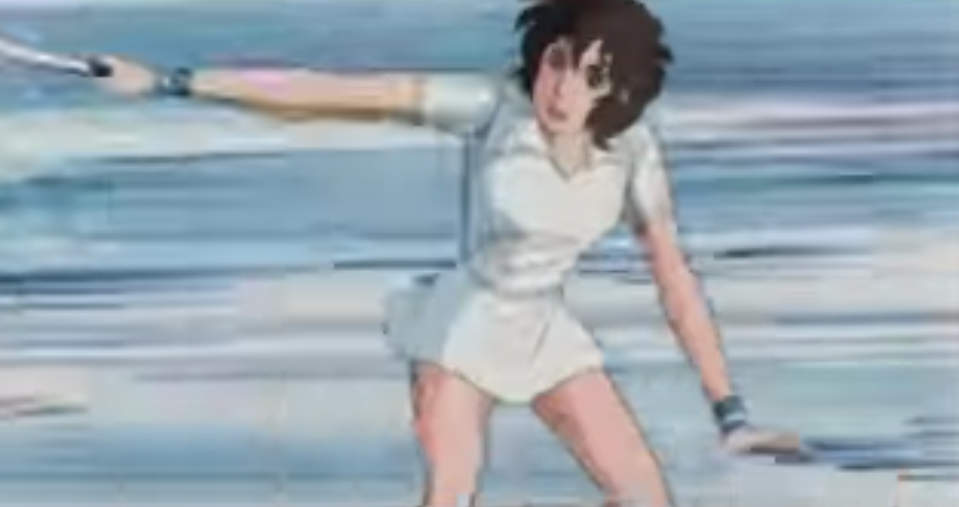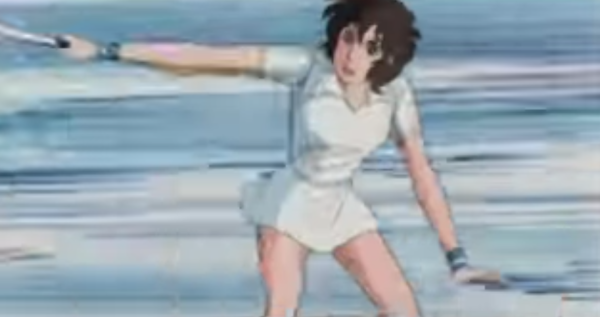 6. Teekyu
Teekyu is animated by none other than everyone's favorite MAPPA! Don't tell me that you need another reason to start this one! The anime revolves around four school girls who are all weird in their own way.
Kanae is a person who will not fear breaking the rules to get what she wants, whereas Nasuno's wealthy background plays a part in her eccentricity. The third girl is Marimo, whom you'll find busy doing odd activities, and last but not least is Yuri, who thankfully is more mature than the three of them. Just imagine these four girls playing together as a team. Won't that be troublesome?
Well, thanks to their eccentric personalities, they create the element of humor in the show. Teekyu entertains tennis lovers with a lot of comedy. Teekyu is undoubtedly one of the best comedy anime about tennis.
5. Softenni
If you are looking for a tennis anime that highlights the struggles of female tennis players, Softenni is a good watch. The anime is all about five airheads who entertain the audience with their unique personalities, simply making the anime comedic.
Softenni's major focus is comedy, where seeing the girls acting seriously is impossible. The anime does have a basic plot where it introduces tennis tournaments. However, like I said, these girls turn everything into comedy.
So, suppose you want to watch a serious anime about tennis where players engage in thrilling tournaments and challenges. In that case, it might not be the right one. It has everything except a few episodes filled with thrill and good tennis matches. Overall, it's a comedic masterpiece and is loved for ecchi and slice-of-life themes!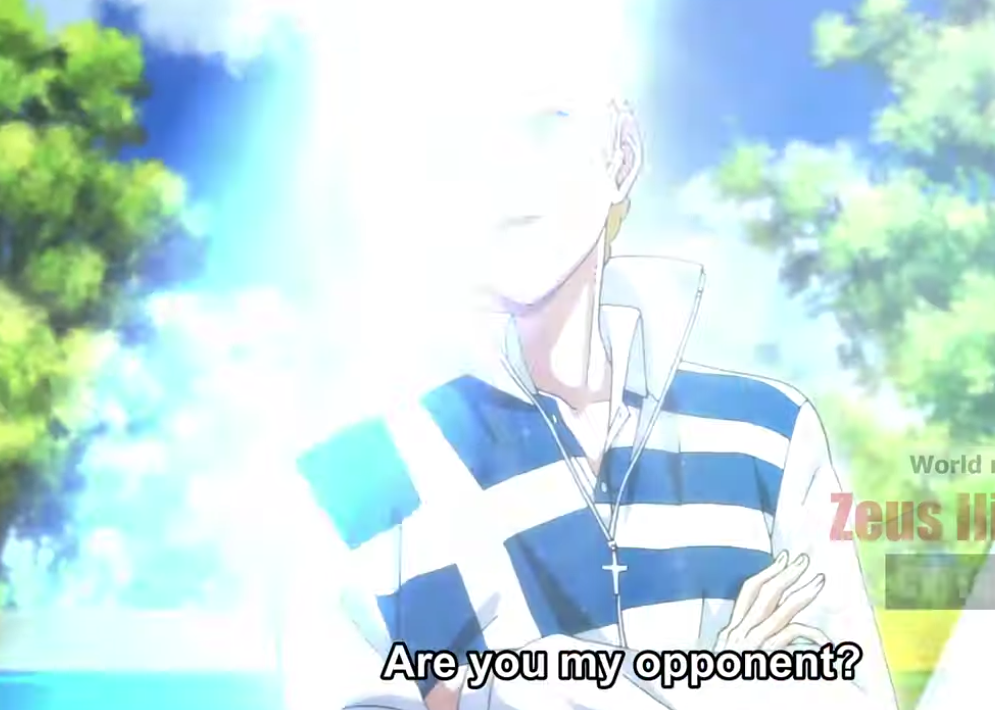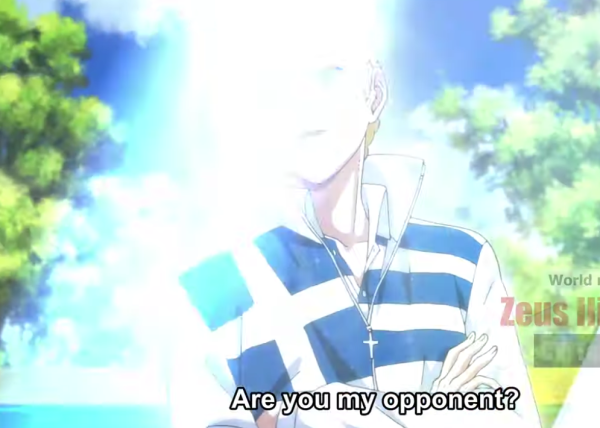 4. Aim for the Ace!
This is the story of a 15-year-old tennis player Hiromi whose life changes after seeing the top tennis player Ryuuzaki. She inspired her to the point that she decided to become a tennis player, and to fulfill her dream, she joined the school's tennis club.
The team's coach is tough when it comes to training the players. It's very challenging to keep up with his training methods; seriously, it's a test of courage and patience. Hiromi doesn't lose heart, and her will to be the best tennis player makes her get selected as the team's main player.
Aim for the Ace an old anime and a masterpiece worth the watch. However, while watching the show, let's focus not on the animation quality and art but on the plot, character exploration, and entertainment. The storytelling is strong enough to leave a long-lasting impact on you. Don't believe me? Give it a watch!
3. Ultra Maniac
If you are looking for a love story anime that also highlights tennis, Ultra Maniac is the right pick. It's a beautiful love story about Ayu Tateishi, a talented tennis player. She was interested in Tetsushi Kaji and always tried to impress him.
Her simple and perfect life gets disturbed by the entry of Sakura, a witch in their school. Ayu's life takes a different turn when she is forced into a challenging situation. Now she must help the witch to find the five holy stones.
It's believed that finding the stones would qualify one to be the wife of the prince of the Magic Kingdom. Sakura's entry into her life welcomes nothing but troubles, and Ayu soon finds her life messed up.
The Ultra Maniac's plot is really engaging, with a good happy ending. This anime is famous for its comedic moments where it gets hard to stop yourself from bursting into laughter. In short, fans received Ultra Maniac well, and it is worth watching anime.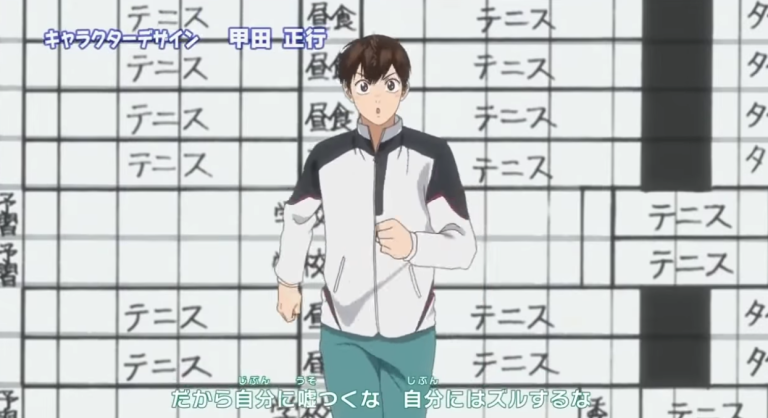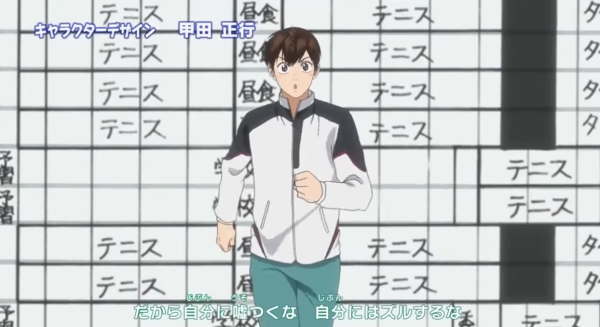 2. Baby Steps
Most of the time, we land in a field accidentally and then realize we are meant to be there. The same happens with our main character Maruo, who joins the tennis club only to stay fit and healthy.
With time, the boy plays and gets more attracted to the game and creates his unique playing style. Isn't it amazing? Though he doesn't start as the best player, it takes him time and effort to reach the best level.
Meanwhile, he meets different people, especially his encounter with a passionate tennis player, Natsu, leaves an impact on him. The fact that it took him around a year to become a good tennis player will win your heart. That's the thing that makes this anime different from the rest, and it doesn't introduce a tennis prodigy right from the first episode.
The idea of the anime is realistic, and it presents it with good animation and sound; what else do you wish for? Baby Steps is very well received in the otaku community and is one of the first names that come to mind when recommending the best tennis anime.
Secondly, it has a sweet love story, but romance is not the show's major focus. So those who like to see the romance developing fast between the characters, then sorry, guys, you will have to be patient. As I said, the anime's plot is relatable and close to reality. That's why you won't see the love blossom here like in fairy tales.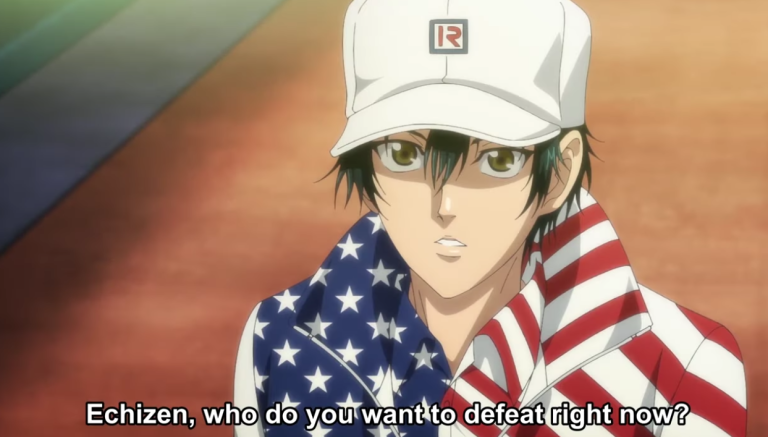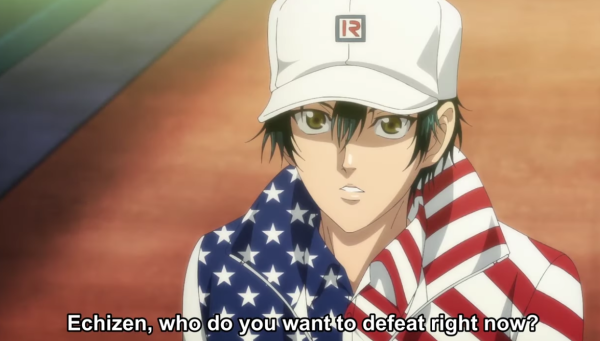 1. The Prince Of Tennis
The Prince of Tennis is one of the most popular and my favorite anime about tennis. The Prince Of Tennis is the best recommendation for everyone who is looking for tennis-related anime. The anime introduces us to a tennis prodigy, Ryouma, who joins the academy famous for the best tennis teams.
He was so talented that the boy landed the position in the starting lineup without any struggles. The anime first highlights Ryouma's relationship with other players who don't accept him easily. With time, we see the boy creating his place in the team.
Like any sports anime, this one entangles the viewers by presenting challenging matches and tournaments. It got so popular that it has set some standards for the coming anime about tennis. Watching Ryouma respecting his opponents is a visual treat, and that's the winning quality of a true tennis lover who never fails to respect the players.
One is amused while watching the thrilling tournaments! It's a perfect treat for the eyes of every sports lover. The Prince of Tennis is too good, and if you are a tennis lover, there are chances that you might have already watched it. And if not, then you know what to do!
Conclusion
My beautiful friends, I sincerely hope that you find the list interesting. All of them will entertain you to the fullest, and none of them will bore you. Just pick any favorite one from this list and start watching. While the majority of them entertain the viewers with solid comedy, there are a few serious ones as well. Have a good watch!