Anime girls are attractive, and the anime world is the only place where otaku can find their ideal girls. No matter the type of girl, it's impossible not to find it in the world of manga and anime. There is a huge number of otaku who have lost their hearts to tall anime girls.
Watching the tall girl and short boy combo is considered one of the cutest by many. Today, I am back with the most popular topic in demand: manga about tall girls. So my anime weebs, enjoy your time with the tallest girls. (XD)
7. Gigant
This spellbinding story will keep you glued with intriguing twists and turns. It involves the right thrill, suspense, and drama.
The plot introduces us to a high schooler named Rei Yokoyamada. He is a passionate and ambitious guy who wishes to create short movies with the help of his friends. Therefore, while searching for suitable actors and cast, he encounters Papico, who happens to be an adult film star.
He gets happy to see that Papico belongs to his area. Certain twists and turns entangle the duo in unexpected events.
The story continues by introducing supernatural events that made Papico increase her height to the extent that she became a giant. She uses her powers to protect the city from dangers and disasters. The plot tries to engage the readers with violence, gore, and science-fiction elements. Something disturbing to some of you might be that the manga has bold content since Papico is an adult movie star.
6. Hitomi-chan Is Shy With Strangers
The manga offers the perfect blend of comedy and slice-of-life. It highlights the life of a socially awkward girl, Hitomi. Her tomboy appearance makes her unconfident, and she fails to live an everyday life by making friends. 
Her looks and height make her an odd personality; therefore, people usually avoid her. No matter how much she tries, she finds it hard to make friends. Thanks to our boy Yuu, who became a good friend of hers.
Each day brings them closer, and they don't even realize when their friendship changes into something else. The duo's chemistry is a mix of comedy and slice-of-life. I am sure you'll find the story entertaining enough to binge-read it.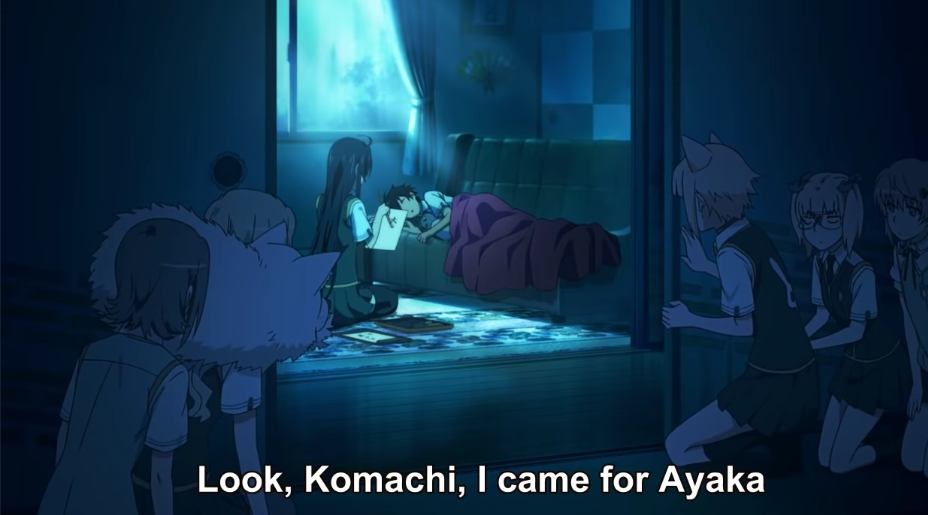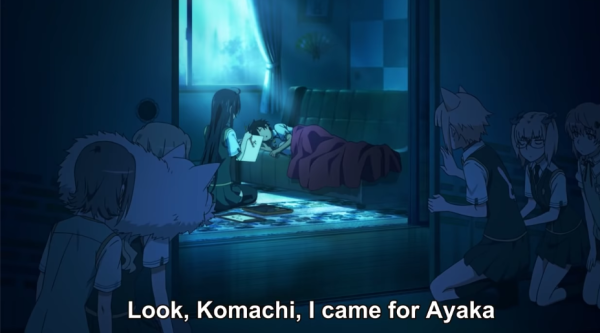 5. Witch Craft Works
I personally believe that the combination of action, fantasy, and the supernatural never bores the audience. Witch Craft Works highlights the life of a tall girl, Ayaka Kagari. Most of you might have guessed the story's main theme, witchcraft.
If you like witches, magic, etc., be glad as this one is filled with them. Honoka is our male lead whose ordinary simple life changes after he meets this tall witch. Ayaka tells him that he has something special about him that attracts danger; therefore, she will protect him.
Yes, this is not your average manga where the male lead protects the girl; things are different in this one. Though the plot is a cliche one, it makes sure to intrigue the readers, all thanks to its perfect pacing and characters. However, initially, you might find the plot slow because the writer mainly focuses on the main characters. Overall, its supernatural elements and the characters' chemistry make it the best manga about tall girls.
4. Tetsugaku Letra
Tetsugaku Letra is simply one of the best manga about tall girls. Sometimes, we are in the wrong field, which makes our life difficult. One step towards the right path changes everything entirely, and this manga beautifully gives this message.
This is the story of a boy named Ichinose, a misfit on the basketball team. His friends hated his basketball skills, and he was not good at them. When things were going completely wrong, he met an incredibly tall girl with oddly long hands and feet.
He learns that the girl also struggles to fit into her dancing team. Unfortunately, her height was the biggest of the problems for her. Ichinose helped by suggesting he join basketball instead. It's a simple yet entertaining story where we see that changing fields and paths can solve most of our problems. The art is simple, without any fancy background details, but the character design is good. People who like to read complex art might not like this one.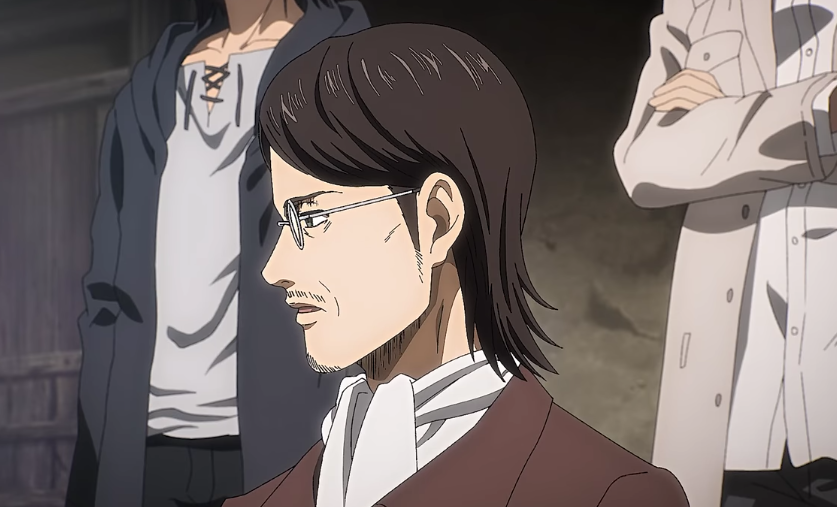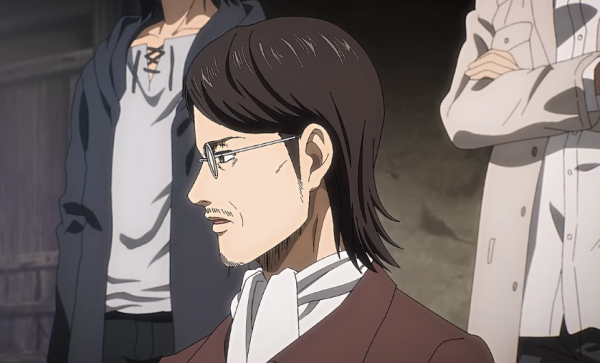 3. Attack On Titan
What's your definition of tall? It's not necessary that all tall girls must be giants; some of them above 5'6 height can be considered tall. Everyone is familiar with this masterpiece, and Mikasa Ackerman doesn't need an introduction. She is 5'7, and her height turns out to be one of the most attractive and prominent features of her personality.
The story is about giants wreaking havoc, and the team of heroes, aka soldiers, finding different suitable ways to stop them from causing harm to humanity. The plot is complex and electrifying, keeping you glued throughout the end. It doesn't matter if you have watched the anime; try its manga, as nothing can beat it; it's that good.
A series of activities and spine-chilling events will definitely push you toward the edge of your seats. Besides, there are hardly any stories where the female leads are excellently skilled in action and fighting. So, this manga is a visual treat for all those who want to read the best manga about tall girls.
2. Lovely Complex
This is the story of Risa, who is 172 cm tall and looks extremely different from the crowd. When she learns that Atsushi, a below-average height, is interested in her best friend, she tries to help the boy. Of course, nothing is free of cost; Risa chose to help the boy because she was interested in his best friend.
That is clever without question, no? However, things take an intriguing turn when a new love begins, and their love interests fall for each other.
The duo was suffering from the same pain; therefore, they tried to help each other move on. Watching both these characters together is nothing less than a visual treat. How they treat others, behave, lack good grades, and are blessed with odd heights makes them different. The plot later focuses on Risa and Atsushi's love chemistry and how they come close to each other.
1. Haru X Kiyo
It's a shoujo manga that beautifully portrays the love of Koharu and Kiyo. Being the lead, she has to be different from the rest, but her above-average heights make her stand out too much. The girl is straightforward and wants a simple life where she can enjoy herself with friends.
The concept of love doesn't exist in her imagination, and she had never experienced love. When she meets Kiyo, things go out of her expectations, and her life takes a 180-degree turn. The duo's chemistry is one of the things that will intrigue you the most in the manga.
How they respect, love, and trust each other is heart-melting. Most relationships are full of lust, but this is not the case here; the duo has genuine feelings for each other. The fact that their couple is mismatched in height, yet they are ideal and perfect in their way, gives us the best lesson that love is unconditional.
The art of this manga is likable and crisp, but it might not be the best one. Though at the beginning of the series, you might struggle to adjust to it, once you like it, there is no going back. The way Haru and Kiyo manage their relationship through multiple ups and downs is a source of learning for all couples!
Conclusion
My dear friends, I would like to recommend the best manga about tall girls that are popular among the Otaku community. Some of them have a bold and ecchi theme because many Otaku find tall girls physically attractive. However, for my non-ecchi readers, I have also included some clean options. You can choose whichever manga you prefer and enjoy it to the fullest.