Hi, fellas! Your otaku friend is back with another exciting topic: Best School Life Light Novels. School life stories always intrigue the readers because they are full of fun and entertainment. To top it off, it makes everyone nostalgic. So get ready to refresh some school-life memories.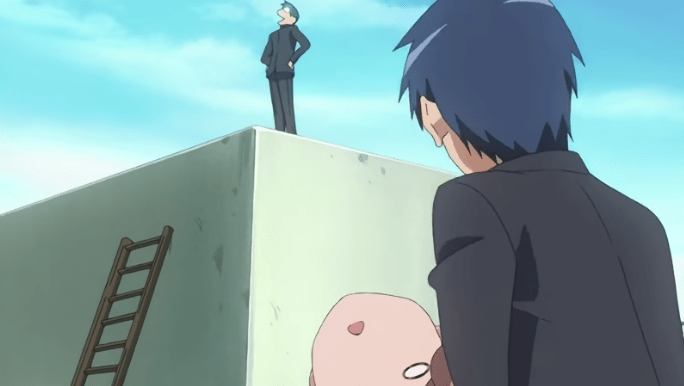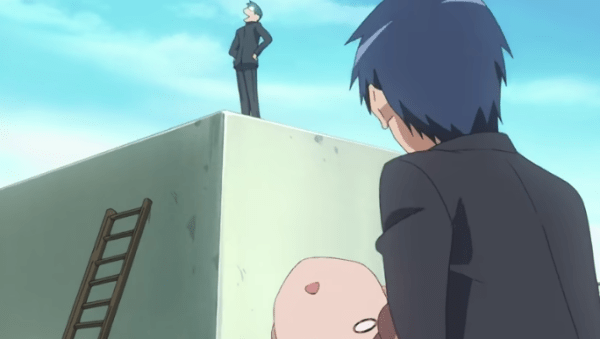 10. Toradora
It's a cute story focusing on the life of two school students and their entertaining interactions. Takasu is a boy who fails to make friends, and mostly no one approaches him because he looks unapproachable. Everyone misunderstands and fears him, but he is a sweet guy.
He has a crush in School; unfortunately, he doesn't know how to express it. His life flips after his encounter with a bad-tempered girl named Aisaka. They both start on bad terms, and you will mostly find them arguing. However, their cute and sweet interactions turn them into lovers, making the school life Light Novel beautiful. 
Both our main leads had different crushes (Love interests), and they tried their best to win their hearts; however, they ended up falling in love with each other.
There is so much to look for in the School Light Novel, and one can't simply stop in the middle of reading. The character development is excellent. Toradora is very well known among Otaku, and there is an anime adaptation as well, so you can watch the anime if you want. This school-life light novel will make you feel nostalgic. We somehow can relate to all of that, right?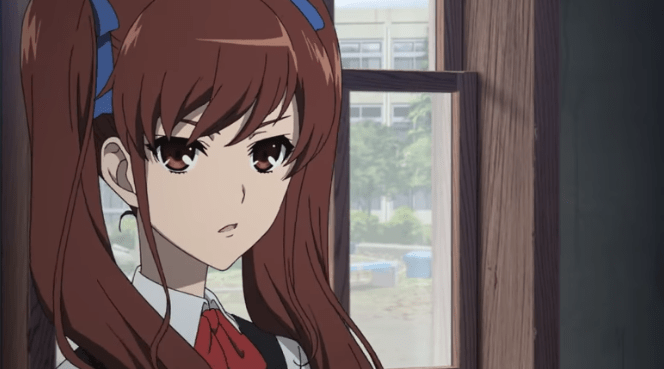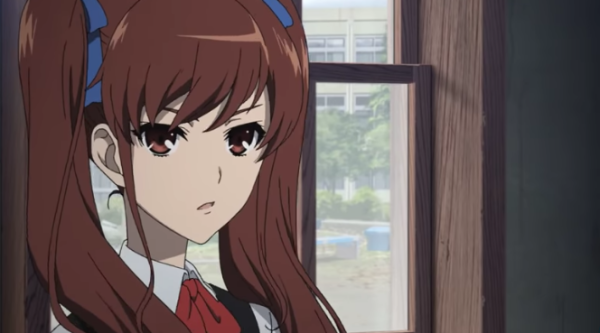 9. Another
Another is a horror school light novel that focuses on school mysteries with a touch of horror. The story revolves around Sakakibara, a transfer student, and Mei Misaki, a mysterious girl. Things were doing quite well at the start but changed drastically later. The boy started to feel intrigued about Misaki, but whenever he tried to approach her, she warned him to stay away. This made Sakakibara more curious, and he tried to ask questions about her from his classmates. 
Things started taking a tragic turn when his classmates refused to speak anything about her. Instead, they behave that there is no girl named Misaki in the School. This ultimately makes Sakakibara and the readers believe that she is a ghost. Not just that, whoever tried to disclose any information about Misaki, suddenly died without uttering a single word. 
Over time, the twists unfold, and we learn that Misaki is innocent and not a ghost. However, the question here arises, if she was innocent, then who was behind the sudden deaths of students? Grab your favorite food and chill while reading to know more about it! (XD)
8. My Youth Romantic Comedy Is Wrong As I Expected
It's another excellent school life light novel based on school life struggles. The story's main focus is on the handsome Hachiman and gorgeous Yukino. However, they are quite the opposite, one is pretty realistic, and the other has a different point of view. 
The school life light novel mainly focuses on teenagers and the daily life issues they face. If you are looking for a slice of life, this one is perfect for spending your precious time. As the name says, it involves rom-coms as well. There is nothing complex about the story; it simply highlights students' daily life in an intriguing and fun way.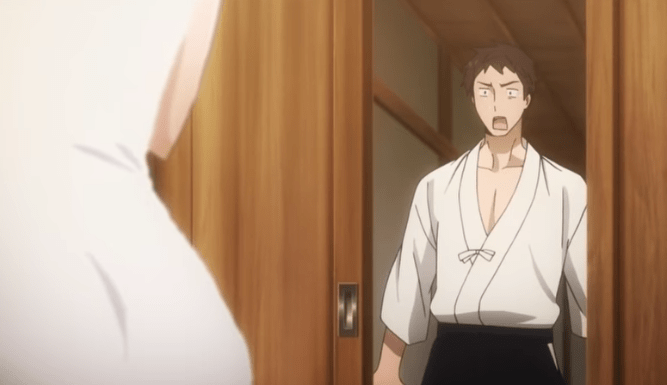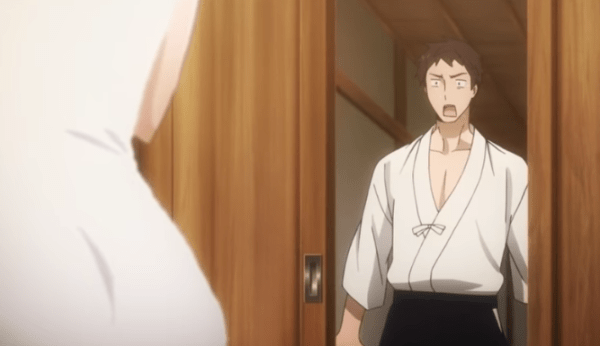 7. The Irregular At Magic High School
The story is set in an advanced world where Magic is a part of technology. The plot revolves mainly around two characters, and they are siblings. The male protagonist is Tatsuya, and the other is his sister Miyuki. In this school life light novel, you will find school life with a unique system. Dividing the students into categories is not uncommon in this world as well. The only difference is the excellent magic performers are considered a part of an elite group while the others are considered ordinary.
The Shiba siblings get separated into different categories as Miyuki was good in practicals while Tatsuya was good in writing. Everyone thinks that Tatsuya is just an ordinary student who lacks basic magic skills. Though, that is the main twist of the story! Tatsuya is not what he seems, and he has joined the magic School with a mission. What is he hiding and why? All these answers you will find bit by bit while reading.
The school life light novel got so popular that it even got its anime adaptation. The best part is that anime is also loved globally.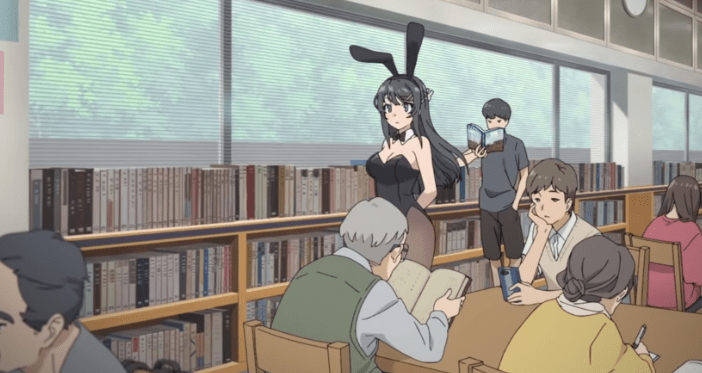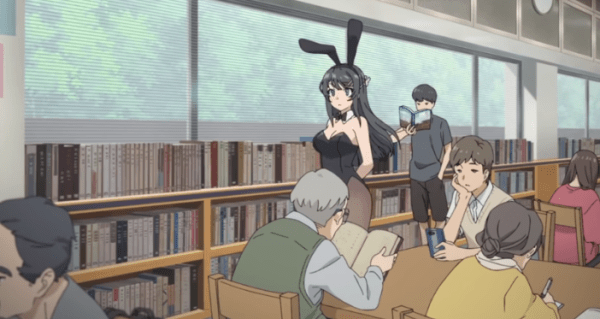 6. Rascal Doesn't Dream Of Bunny Girl Senpai
Sakuta is our male lead, and Mai Sakurajima is our Bunny girl. The school life light novel becomes interesting when Our boy sees the bunny girl in the library, and of course, he gets surprised to see her at first. But, of course, this was just nothing; the story picked the beat when Sakuta realized he was the only one who could see her. Dang, that sounds scary, but thankfully the novel is a school-themed romantic comedy. 
After some incidents, we know that Mai has an adolescent syndrome that science has not yet discovered. First, that's the reason behind her invisibility; secondly, she can disappear anytime. To stop her from disappearing altogether, the duo teams up to find the solution to the problem.
The rom-com is simply perfect, and the story's idea is unique. If you like sweet stories with laughter, trust me, mate, you will love this one. The character development was excellent. The first arc of the school light novel is simply the best, and the reader can't even think of stopping in the middle. 
The school life light novel has overall good pacing, and the author has done a clean job of building curiosity. Some incidents might confuse you, but overall, it's a great story. The characters were defined clearly, and I admired the introverted attitude of the main character.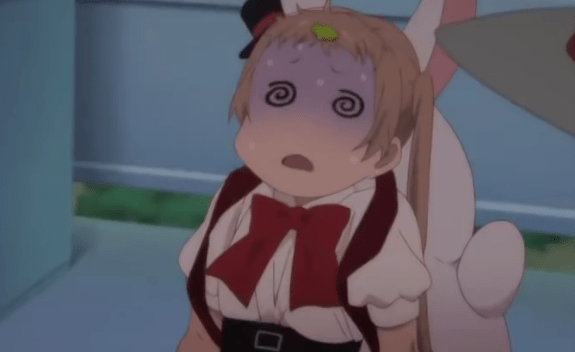 5. Love Chunibyo And Other Delusions
This is another romantic comedy with an exceptional concept. The Light Novel introduces a condition named "Chunibyo." In this state, one becomes delusional, which is what happened with our hero Yuta. In his School, he used to think of himself as a superhero. We all have done that at some point in life, right?
The consequences were expected, and he felt embarrassed after realizing his delusions. When he realized that he had Chunibyo, he enrolled in a new school. Of course, we all know the reason, don't we? The reason is apparent, as our cute protagonist was embarrassed by his actions!
There he meets Rikka, our female lead, who also suffers from Chunibyo. The duo starts getting closer and closer; their chemistry will make you roll on the floor laughing!
The story has a realistic touch, which I enjoyed the most. The fact that anyone can be delusional is simply spellbinding. You might not like the writing and pacing, but it's suitable for spending time.
4. Bottom-tier Character Tomozaki
If you are an avid gamer, I am sure you can relate to this novel. This is the story of a boy named Fumiya who loves to play games and is a good player. However, in reality, he fails to deal with people and has no guts to make friends. He used to blame everything, and especially life, for why it was so harsh.
Things changed completely when he met Aoi and learned she also plays the game and is a top player. Seeing Aoi making friends and being social intrigues him because both are opposite. With her company, our boy learns to survive in life by making friends.
This is a great story; the way the author has highlighted the problems an introvert face is just remarkable. It's beneficial for the one who seeks lessons from it. Apart from that, the plot, character writing, and everything is good.
One can see that the author has tried to give a lesson, and it's more like a self-help book. The writing is pretty good. Though I wasn't entirely satisfied with the art while reading it, the same might go for you. Well, we can compromise one thing if we get more, right?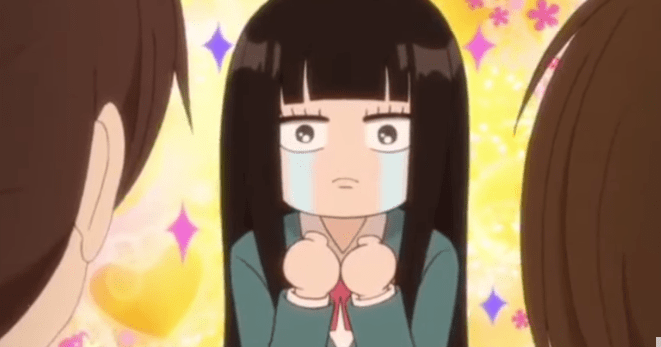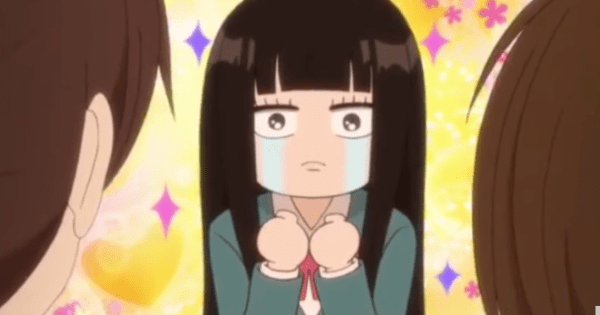 3. Kimi NoTodoke
At some point in our lives, we all have been misunderstood and misjudged, and Kimi no Todoke highlights this stereotype. Sawako was living a life that was nothing less than hell, where people used to despise her for no reason. Just because she resembles a character from a horror movie, people start being afraid of her. No one was interested in being her friend; to top off, there were rumors that she could see ghosts.
In such critical times of her life, she met a savior Kazehaya. He was different from everyone and never hesitated once talking to her. We always need a helping hand, and for Sawako, it was Kazehaya. This is also a tremendous school-themed Light Novel.
If you don't like drama, then there is a chance you might not like it that much. There are scenarios where one feels frustration; seeing good people getting hurt is always annoying. So, at some point in the novel, you might feel the pacing is slow and Sawako getting misjudged is very irritating. Otherwise, it is an overall great story.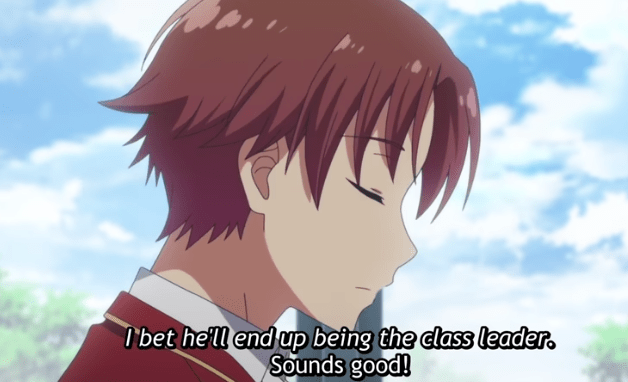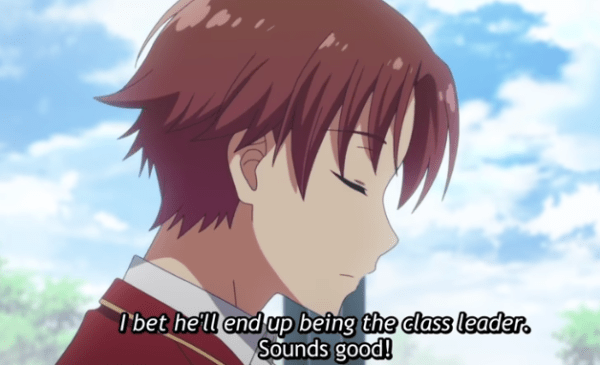 2. Classroom of the Elites
It's impossible not to mention Classroom of the Elites while discussing school-themed Light Novels. It's simply a masterpiece full of mysteries, suspense, and challenges. This is not your ordinary School; the school system is exceptional. So the higher-ups decide to bring together the bright students spread all over Japan.
Many students enrolled in the elite School; among them was our protagonist Ayanokoji. He made friends over time, and one of them was Suzune Horikita, our female protagonist. On the first day of School, the students have rewarded some points. Ahh, don't get me wrong! These aren't some score points, but they serve in the place of money. Everyone got a considerable amount in the form of points.
The teachers didn't reveal anything about it, and the students took it for granted. Within a month, almost everyone wasted their money foolishly. Students become reckless. The twists begin on the first day of the following month. The teachers refused to give them more points, as the students misbehaved the whole month. They must perform well and score well in exams to earn a reputation.
Other than that, the story will shock you at some points. The students face different challenges and risky tasks. During these tasks, the friends become rivals, and the true colors of every character are revealed. So, it would be better if you did not judge any character!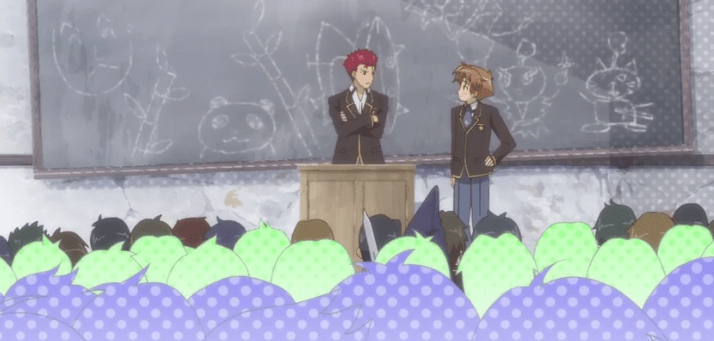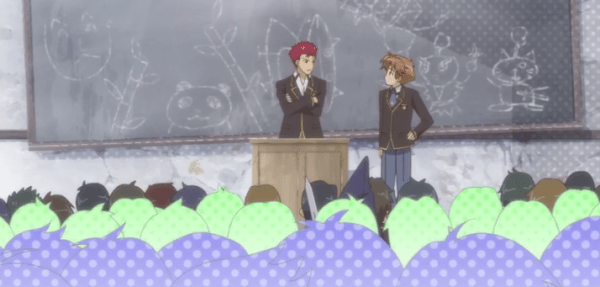 1. Baka To Test To Shoukanju
On to number one on our list of best school life light novels! We all have heard that grades matter the most, and in worst-case scenarios, students are identified from their qualities. The same goes for Baka To Test To Shoukanjuu, where A-grade students are given every facility and F grade, the exact opposite. 
Though you will find the plot annoying at some points, this is what makes it interesting at the same time. LOL, yes, sometimes, the most annoying things are the ones that keep you going, trust me on that!
The School is rigorous regarding getting good grades, and you are never allowed to miss an exam, even if you are dying. Mizuki is a brilliant student who is a top scorer. Still, unfortunately, she had to leave the exam in the middle as she was not feeling well. The teachers didn't understand, and the poor girl had to join the F-class. Unlike A class, there were no facilities, and the class was the worst one can imagine. There was no cleanliness, not even chalk, and neither proper seats. While in A class, everything was top class. To get out of this poor class, Mizuki tries her level best to get the A class arrangements.
F-grade students begin struggling to beat Class A 7 anime with a level up system you will loveand level up in rank to enjoy proper facilities. The story is new and refreshing, and please rest assured it's not something typical revolving around harem. If you are sensitive, you might get annoyed reading about the unjust classification of students. Yes, it does get annoying at some point, but eventually, one starts developing interest.
Conclusion: best school life light novels
Okay, my friends, this was all for today; I hope you got what you were looking for. I tried to mention the maximum types of School themed Light Novels, be they mystery, a slice of life, drama, or romance. Don't forget to let me know what you like the most. Plus, if you have already read some, then mention their names and what's the part you liked the most about them. I am all ears!