Hi my lovelies, your friend is back again with a stupendous topic. Light novels like Classroom of the Elite trending for years now. However, one more thing lays the basis for these manga and anime popularity. It creates a hype that makes the fan base demand more adapted versions of their favorites. It is none other than Light Novels. They play a massive role in developing a particular manga or anime fan base.
Such is the case with Classroom of the Elite anime that started winning hearts in 2017. The anime was successful in creating a fan base of millions. However, the fan base started developing right from 2015 when its light novel Volume 1 was released. Classroom of the Elite light novel was a huge success, and many consider its light novel version more entangling than the anime. 
Therefore, I am back here with light novels like Classroom of the Elite on popular demand. Mystery novels do not require extra effort to hook readers as curiosity keeps them going. Also, the chills and thrills keep feeding the reader's curiosity to keep the balance. Classroom of the Elite was famous for its high school touch, and I am pretty sure you might be looking for high school mysteries. Am I right, or am I right? (XD)
10) Hyouka
If you are looking for a light novel similar to Classroom of the Elite, get ready to party. Hyouka is a lot alike in genres, theme, and setting. It focuses on four high school students who work together to solve mysteries.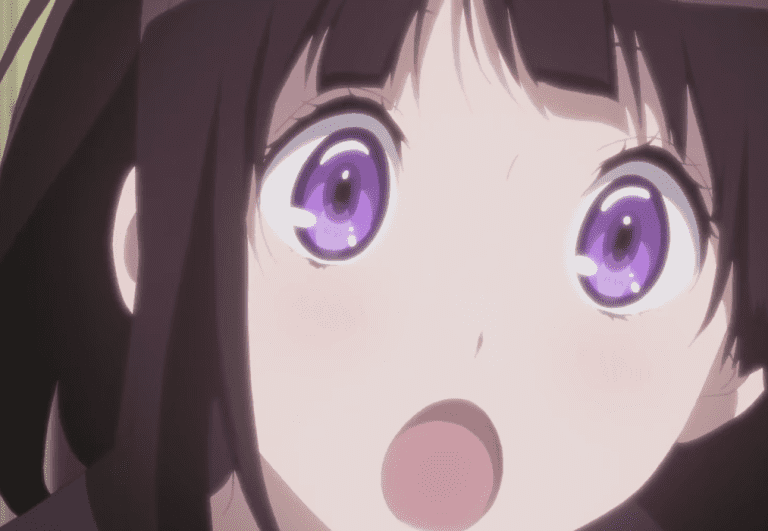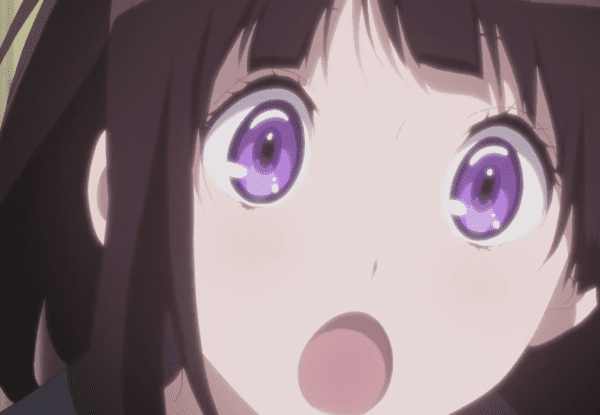 Oreki Houtaro is the protagonist of the story. The story begins when he joins Kamiyama High School. However, it's not like the boy wanted to join; he has no interest in doing pointless things. Instead, his sister forced him to join the school for a mission. And the mission is to save the school from being abolished.
After joining the school, our handsome hero finds strange things happening, making him curious enough to solve the mysteries. I am sure you and Oreki will be engaged in the mysteries of Kamiyama High School.
Similarities
High school mysteries
Elite school club
Character design
Cold MC
9) Danganronpa Zero
Mysteries are only fun in novels but can become stressful in real life. However, if you have a high-functioning brain like Sherlock or perhaps L or Kira, it will be fun, no?
Ryoko is one such girl whose life is a mystery itself. Her amnesiac memory acts as a booster for mysteries. Yes, she has short-term memory loss. But, like Classroom of the Elite, her school is also full of mysteries. Some incidents happen, which leave everyone in shock, and the twist is our girl is considered connected to these incidents. 
Now imagine an amnesiac person connected to the mysteries; isn't it thrilling and exciting simultaneously? Let me give you a hint; the story isn't as simple as it seems. A mastermind is behind all of it. Now it's your turn to guess whether it's Kyoto herself or someone else is behind it?
I am sure none of you would like me to give spoilers! Psss, also check out light novels like I am a spider!
Similarities
School mysteries
Mysterious MC
Drama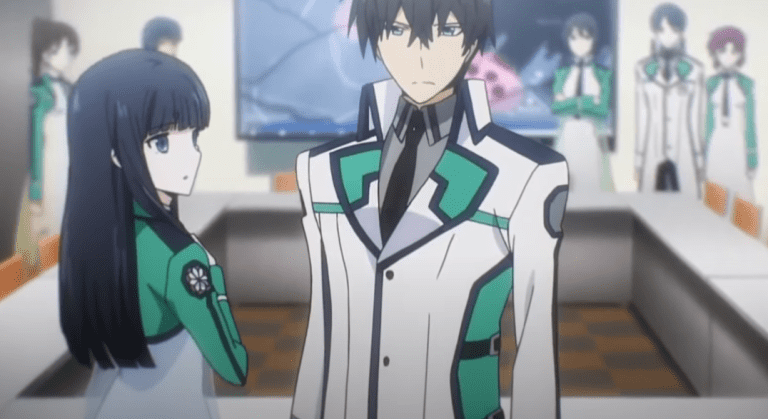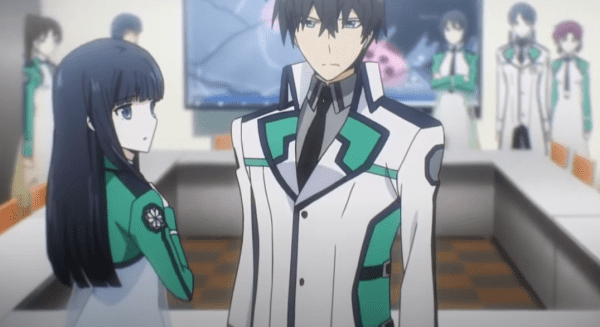 8) The Irregular at Magic High School
Tatsuya Shiba and Miyuki Shiba are siblings who join an elite magic academy. Like Classroom of the Elite, the school divides the students into categories. However, here we have only two, one is called Blooms, and the other is Weed. Blooms are considered the best regarding practical abilities, and the latter includes students who are not practicing well at magic. 
Miyuki gets selected in blooms, unlike our protagonist Tatsuya. Even though he topped the written exam, he was placed in reserve. However, our boy isn't what he seems; he has a lot of secrets and mysteries. In short, he is an OP guy with next-level magical abilities. However, he prefers to hide his secret for a reason: to be found by you.
I am sure you'll love reading this masterpiece. There is drama, mystery, magic, and whatnot!
Similarities
Beautiful characters
Mysterious MC
Elite school
7) The Empty Box and Zeroth Maria
Imagine yourself living your ordinary life at peace, and suddenly a stranger says I have come here to break you. What would you do? Don't rack your brains; like seriously, don't. Because one, it won't happen, and second, Kazuki will give you the answer if it does.
He is the main lead of the dramatic and mysterious story, and his peaceful life turns upside down when a girl named Aya enters his school. She is here on a mission; to top it off, she transferred to the school for the 13,118th time. Yeah, you got that right; this is not the first time she has transferred to the school. 
She has some exceptional abilities, and one of them includes granting people's wishes. However, whenever she does it, it comes with a cost making her forget her memories. The Empty Box and Zeroth Maria are one complete package, as there is time manipulation, mystery, drama, thriller, action, and romance. Ooof, what an impressive package! I am sure I have instilled enough curiosity in you to give it a go.
Similarities
Mysterious characters
Curiosity right from the beginning
Drama
Psychological
School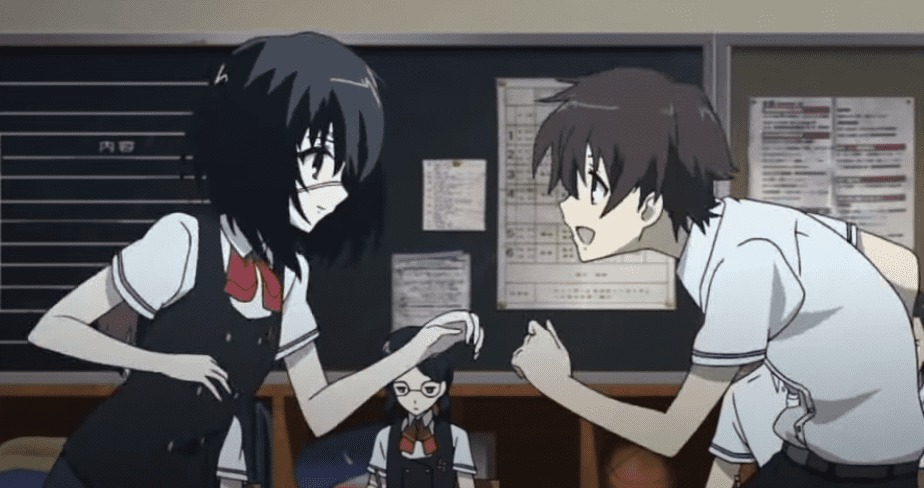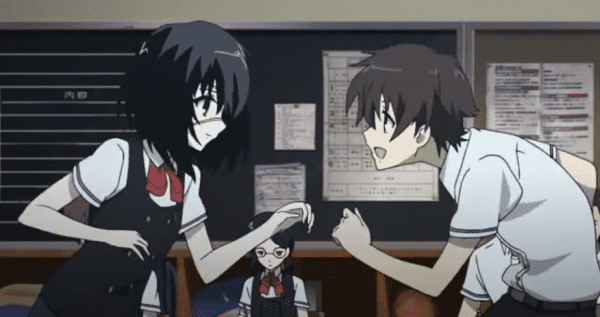 6) Another
This is the one if you like mystery, horror, and tragedy. Another would be a perfect choice to read a school mystery. It is the story of a girl named Misaki. When the protagonist, Koichi, enters the school, he finds the girl mysterious. Soon he realizes that only he can see the girl. However, my friends, this is not the case; the teachers and students intentionally choose to ignore the girl. 
They used to ignore her to save themselves and other students from sudden and spooky deaths. That's because they wanted to maintain a certain number of students in their class. If the number of students exceeds the specified number, they will ignore their existence entirely.
What does a specific number of students have to do with it? If I spoil the details here, there would be no fun left for you to read the mystery. Another is full of thrill and suspense.
Similarities
5) Gosick
Gosick is one of the best mystery light novel similar to Classroom of the Elite one can read. The story revolves around two individuals, a boy named Kazuya and a girl named Victorique. Kazuya's life changes when he transfers to a new school. There he finds a mysterious yet gorgeous Victorique. 
Though the girl herself seems mysterious, she is the protagonist. She is, in short, a genius with the potential to solve tough mysteries and cases. With each passing event, the story gets intriguing. Kazuya and Victorique become close and decide to utilize their skills. They both struggle and do their best to solve different mysteries of their school. 
Apart from the mysteries, the chemistry of both the leads is worth admiring. If you were looking for a suspense light novel with a perfect blend of drama and adventure fiction, this is it.
Similarities
Mysterious MC
Drama
Mystery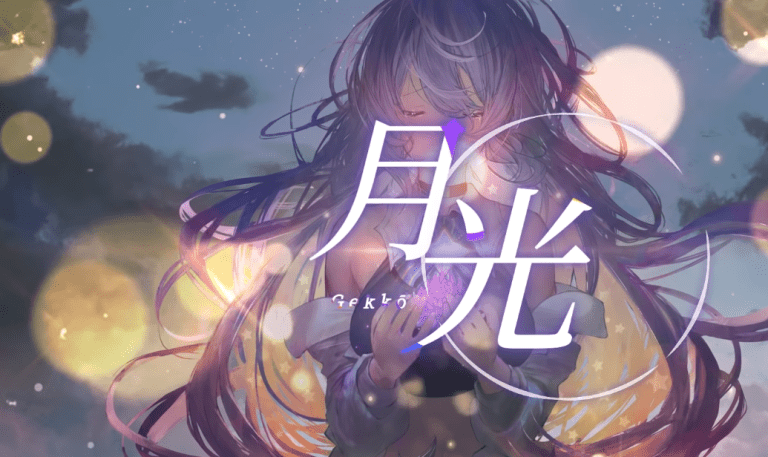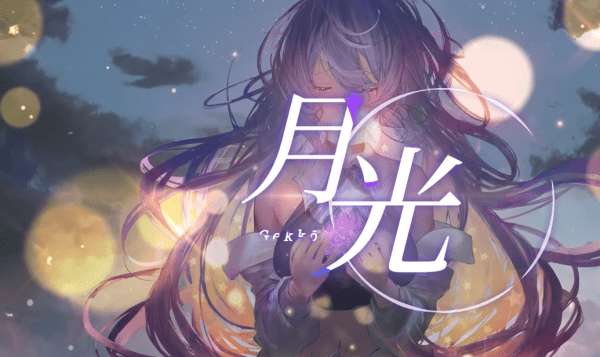 4) Gekkou
Gekko is a perfect blend of mystery, thriller, comedy, and slice of life. The story revolves around a boy named Nonomiya and a mysterious yet gorgeous girl Youko. The boy's life turns upside down when he finds his notebook of Youko.
I am sure we all have guessed that there must be something shocking in the book. The notebook was named murder recipe, full of ways to kill a person. However, not giving it much thought, he decides to return the book. 
After some time, things take a mysterious turn when Youko's father dies. (his death was untimely) Oooh! That is scarier than it sounds.
Gekkou is a complete package, and it provides entertainment throughout. Gekkou has everything to spellbind the readers. It's scene creation, character development, and the events. Calling it a mystery will not justify it, as it offers much more. A fantastic light novel similar to Classroom of the Elite!
Similarities
Suspense
Mysterious MC
School
3) The World God Only Knows- God. The Devil and An Angel
Though this is not a school-themed light novel, it provides more entertainment. As the name suggests, The World God Only Knows is not your typical story. There are angels, devils, and of course, a God. The story revolves around a game lover named Keima. But, it is more than just love. 
Keima is obsessed with the games. His specialty is to capture the girls with his charms in the games. One day, he goes to a café with Elsie. Unbeknownst to Keima, Elsie is a devil and requires Keima's help to capture evil spirits. Just then, a fire breaks out. While Keima is in a state of unconsciousness, he sees a girl similar to an angel. However, he doesn't give this incident much importance.
Later, a sudden encounter with the same pretty angel results in many mysteries and unexpected events. But was it an angel?
Similarities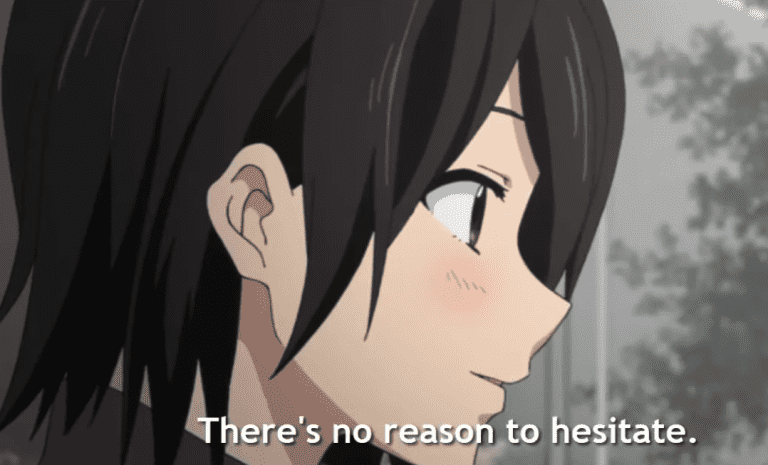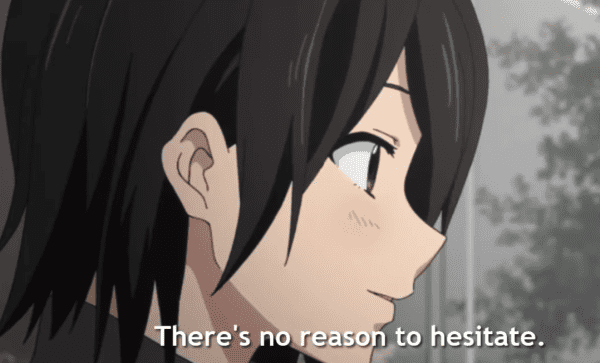 2) Kokoro Connect
It's also a school-themed mystery light novel like classroom of the elite and a pretty popular one. The plot revolves around five students and their lives full of unusual events. However, their life takes a 180-degree turn when they find that their bodies can be swapped with one another. 
This only sounds fun, but actually, it is more than deadly. Their lives get disturbed and troublesome, leaving them scared to death. It was a phenomenon, and a mysterious guy named Heartseed was behind all this.
Well, one thing is evident Heartseed isn't some ordinary human but a supernatural being. Now, why is he doing this, and who is he? These are the questions that you would be entertained to find yourself. Because a mystery isn't a mystery if it's exposed, right? 
Similarities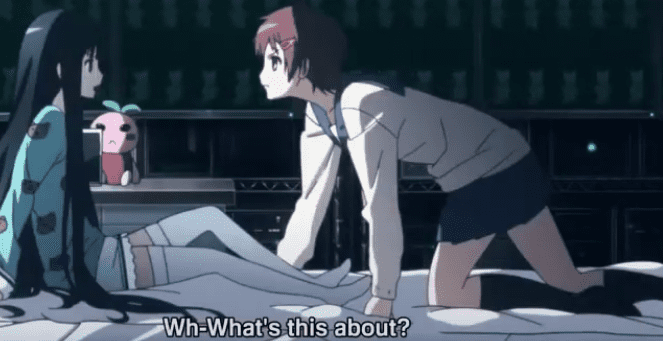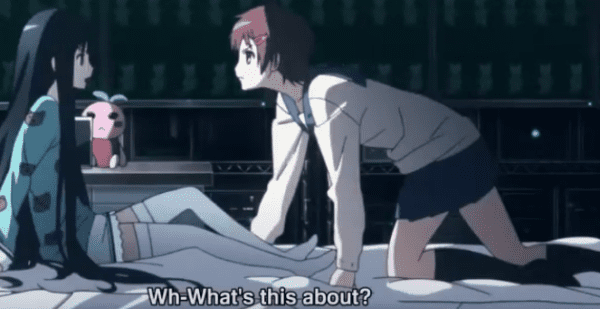 1) Heaven's Memo Pad
The story revolves around Narumi Fujishima, who is a pretty antisocial kid. He doesn't like making friends and is a person who doesn't even know much about his classmates. The fun begins when he joins a detective agency.
The next we can guess, right? Yes, his life gets entangled with mysteries and cases. NEET is the agency's name, and the head is a girl named Alice. She is a genius and another antisocial girl who loves to be in her space. To top it off, she is a hacker; her room is full of computers and stuff like any other hacker.
The character development of Narumi is pretty unique and unexpected. There are significant changes in his personality that you would find while reading. Some readers enjoy them, and some fall for the charms. If you like reading about heroes investigating crimes, murders, and drug smuggling, then dude, give it a go.
Similarities
There is friendship
Mystery
Strange MC
Conclusion
Okay then, fellas, we are done with the list of some famous and best light novels like Classroom of the Elite. I tried to cover the best mystery and school-themed light novels. There are different combinations of genres; some are a slice of life and mystery, and most are drama, psychological, and suspense.
Each of them will keep you spellbound and make your brains go through some strenuous exercises. Of course, lack of sleep might occur if you stop in the middle but don't worry; it is expected. Because that is the fun of a mystery!!!
I hope you will be satisfied with the list and at least find one according to your taste. Also, let me know if I missed something great to add to the list. I would love to hear your opinions. 
In the list above, you'll find light mystery novels with a touch of drama and thrill. Finding the same story isn't possible. Well, I will try my best to give you guys a list of similar light novels of other franchises that will spellbind you right from the beginning in the near future. You can thank me later, of course 😉 So, take care, bye!