Manga has its beauty, and many people prefer to read manga over watching anime. If you are a manga fan and love to read romance manga with a badass main character, this blog is just for you. I know badass MC plays an essential role in making a manga/anime enjoyable. So, without any more delay, let's get started with our blog.
Note: make sure to check out our list of romance anime where the main characters get together early.
1. HighSchool of The Dead
HighSchool of The Dead is an action, drama, and romance manga that will startle you with its horror theme.
What will you do if zombies appear out of nowhere and start eating people's flesh? You'll lock yourself in your house, right? But when zombies suddenly invaded the Fujimi Academy, Takashi Komuro immediately ran to the roof along with Rei Miyamoto and Hisashi Igou. They all safely reached the roof but were stunned when they witnessed the city crowded with these deadly zombies.   
Moreover, these zombies are turning everyone into zombies, and in just a blink of an eye, the whole high school was turned into zombies. Most of Japan's population has turned into zombies, and the question here is; how will Takashi survive along with some of his friends? Read the manga and find out.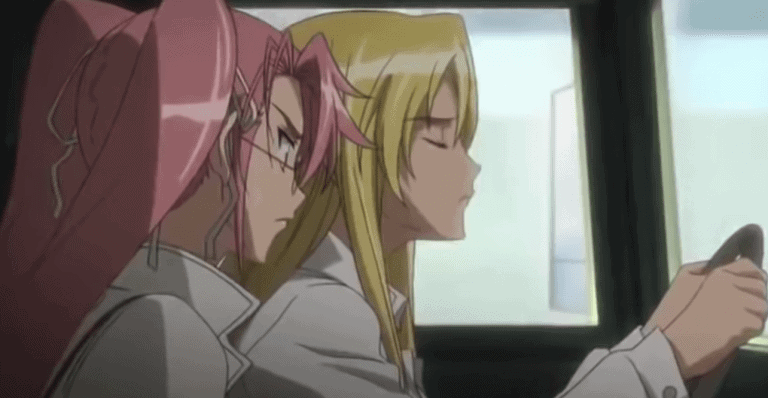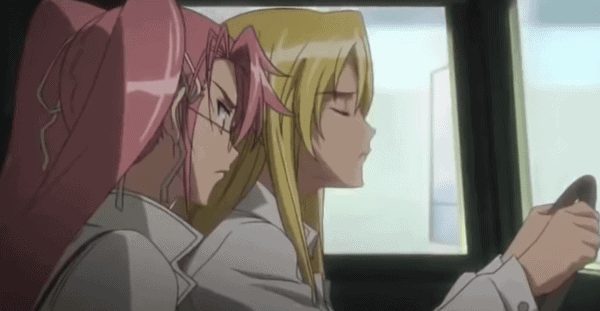 2. Kaze no Stigma
Kaze no Stigma is an action, comedy, fantasy, and romance manga with a badass main character well-known for its supernatural theme.
Based in a world where people are treated by their ability to control magic, Kaze no Stigma revolves around the story of Kannagi Kazuma and how his family declared him an outcast. Kazuma can control the wind, and his family kicked him out of the family only because he could not use the fire.  
Kazuma fought with his cousin Kannagi Ayano but was defeated brutally. However, he never gave up and went away from his home to practice Fuujutsu. Several years later, he returned to his home, but this time, he was not the same weak guy he once was. He has fully mastered his ability to control the wind, and his family is in danger. Can he save his family and prove to everyone his worth? 
3. Gun X Clover
Gun X Clover is a rom-com manga with perfectly blended action elements. It revolves around the story of Marito Hayama, a student of Mikado High School. This high school trains its pupils to become mercenary bodyguards, and everyone here gives his best by working and night. Everyone is powerful and quite serious about becoming a mercenary except Marito. 
Marito is a carefree guy with no rank (he prefers to enjoy his life). But his carefree life was turned upside down when he was given the task of protecting someone, and the fun fact about it is that no one has ever succeeded in protecting this person before.
If the authorities know no one can save this person, why did they send a weak guy with no experience to guard her? I smell something fishy here. Let's find out by reading this manga.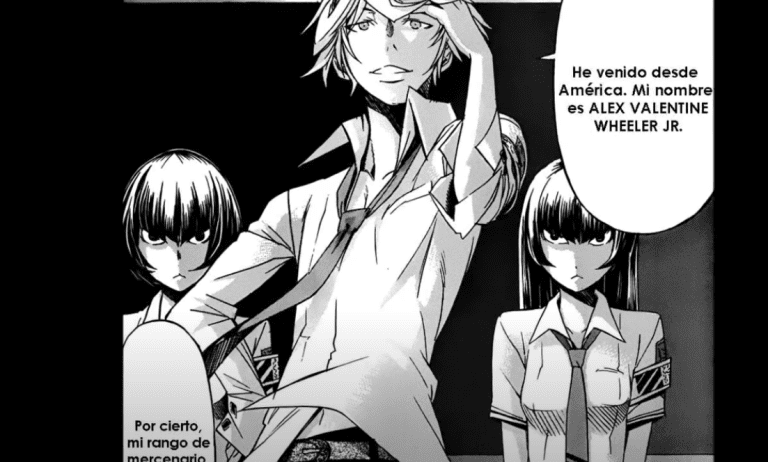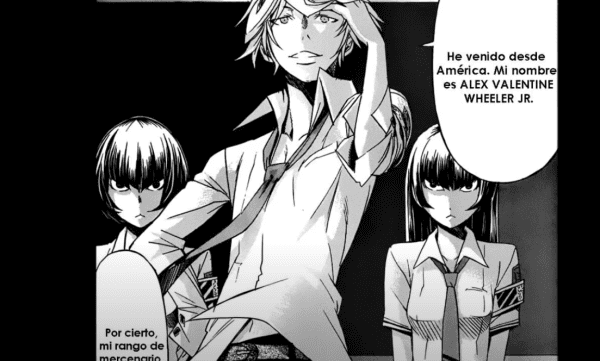 4. Girl Got Game
Girl Got Game is an action-packed sports manga that gives us a great life lesson. This manga tells us to never give up on our dream. 
It tells the story of a 16-year-old girl named Kyou Aizawa, who carried her father's legacy. His father loved basketball and always wanted to join the NBA, but he could not because of a knee injury. He insisted that her daughter carries on his dream, but she denied it. One day Kyou's father was transferred to a different part of the county, and she immediately joined the Seisyu Academy. But when she received the uniform from the academy, she became confused.
She received a boy uniform instead of a girl, and that's when she realized her father tricked her into enrolling as a boy so she could join the school's basketball team. So Kyou cut her hair to look like a boy and moved to the boys' dormitory. There she met an irritating roommate Chiharu Eniwa and the crazy life of our MC began here.
5. Boarding School Juliet
Boarding School Juliet is an action, comedy, and romance manga, and if you love reading manga with the school theme, this one is perfect for you.
The story takes place in Dahlia Academy, a renowned school where the kids of the elite class study. The students come from different backgrounds and represent different countries. The main story starts when students from two different countries start an argument with each other and later declare war against each other.
While the students were preparing for war, the leader of Touwa Dorm (Romeo) and the leader of West Drom (Juliet) became friends. Both of them agreed to settle things peacefully.
They both decided to find a peaceful solution. Both of them have fallen in love, but they must keep their romance a secret because it might damage their reputations. Can they do that? Read this manga to find out.
6. Devil's Line
Devil's Line is an action, drama, and romance manga that shows us a world where humans and vampires coexist in a society. However, no one can determine the difference between a human and a vampire as they look the same by appearance.
The main story revolves around an ordinary girl named Tsukasa Taira, who a vampire is manipulating. With the sole purpose of Killing and drinking her blood, he chased Taira, but one of the best detectives, Yuuki Anzai, saved her life by killing that vampire.
Yuuki took Taira to his home, and when Taira found that Yuuki was also a vampire, she fell in love with him and decided to stay with him. The story of love between a human girl and a vampire has started, and to know what happens next, we have to read this manga.
7. Sword Art Online
Sword Art Online is an action, adventure, fantasy, and romance manga that revolves around the story of Kirito and how he got himself trapped in a virtual game world. This world is full of gamers, and when a new game named Sword Art Online was released, it caused great hype worldwide. 
Kazuto had great luck being selected as the beta tester for this game, but everything in his life changed as he signed in to play. First, he was transported inside the game with many other gamers, and now he could not log out. Not only that, but if a player dies in the game, he will also die in the real world.
What will our MC do in these conditions? Can he survive this brutal world and find a way to return to his original world? Read the manga to find out.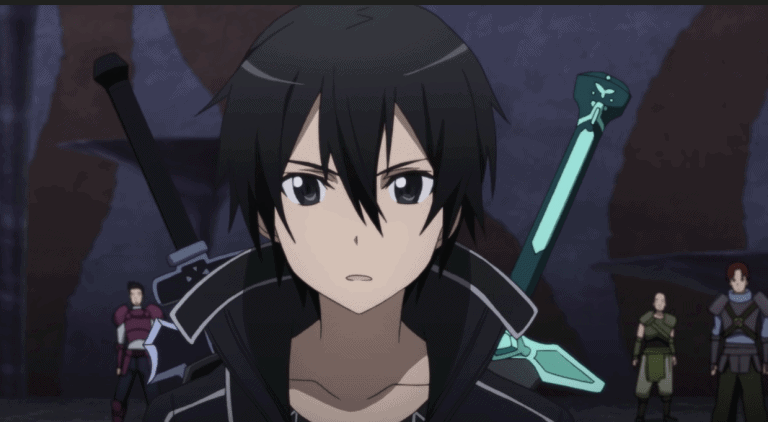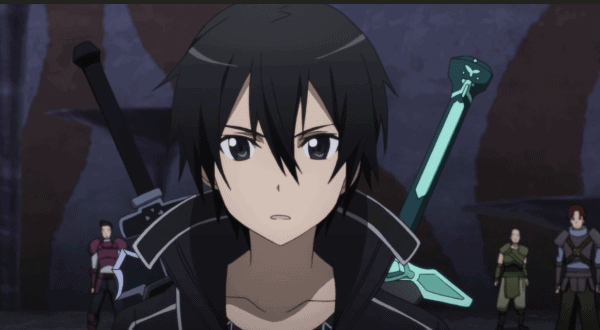 8. Btooom!
Btooom! is a well-known action/drama manga because of its gaming theme. If you are a fan of PUBG and Squid Games, then I am 100% sure you will love this romance manga with a badass main character. 
This manga revolves around the story of Sakamoto, a gamer who is known as the number 1 player in Japan. He was living the best days of his life by playing Btooom every day, but his life turned upside down when he was thrown on an unknown island.
At first, he could not recognize what was happening, but when he saw a green chip and a bag of bombs embedded in his hand, he realized he was playing real-life Btooom. He is trapped on this island with many other players and can only return by winning the game. What will Sakamoto do now? Find out by reading this manga.
9. Wolf Girl and Black Prince
Wolf Girl and Black Prince is a rom-com manga that tells the story of a girl named Erika. She is having a hard time finding a boyfriend, so to act cool in front of her friends, she lies about having a boyfriend. At first, things went smoothly, but when her friends insisted on seeing the picture of her boyfriend, our MC took a picture of some random guy and showed it to her friends.
Later, Erika talked to Kyoya and begged him to act like her boyfriend in front of her friends, but our male lead had other plans. He agreed to play the role of Erika's boyfriend only if she became his full-time slave. With a hyperactive girlfriend and a bully boyfriend, the story indeed is interesting.
Don't forget to add it to your list if you want to read romance manga with a badass main character.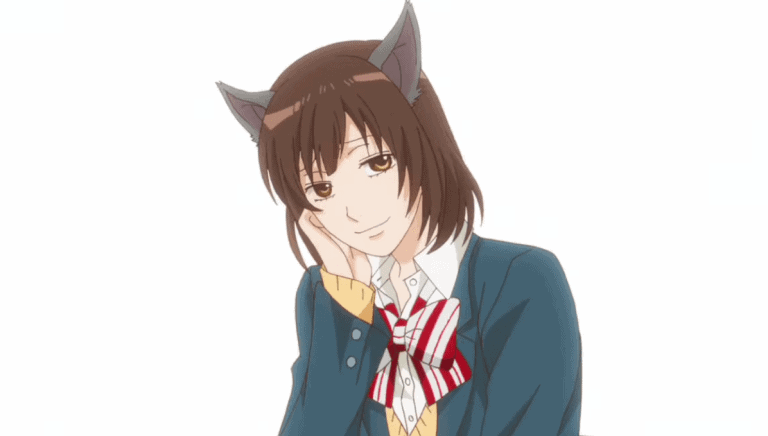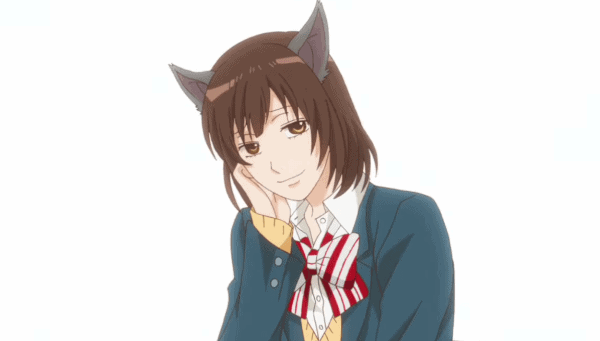 10. Kaichou Wa Maid Sama
Kaichou Wa Maid Sama is a rom-com manga with a perfect high school theme, and without any doubt, it is the best romance manga with a badass main character. It revolves around the fascinating story of Misaki Ayuzawa and Takumi Usui. 
It all started in Seika High School, where Misaka was appointed as the student council president, and to everyone's surprise, she was the first-ever female to be appointed president. She was strict with her role and earned the title of Demon President because of her cold and strict behavior. 
Misaki belongs to a poor household, and she used to work in a maid cafe to meet her expenses. She considered her work a disgrace and tried to hide it from everyone, but things changed when Takumi Usui, the most handsome guy in school, saw her working in that cafe. What will happen now? If you want to know, then you have to read this manga. 
Easy to reference summary table
| Manga Title | Genre | Summary |
| --- | --- | --- |
| HighSchool of The Dead | Action, Drama, Romance, Horror | Takashi Komuro, along with Rei Miyamoto and Hisashi Igou, finds themselves trapped in Fujimi Academy when a zombie outbreak occurs. They must find a way to prevail in a world overrun by zombies. |
| Kaze no Stigma | Action, Comedy, Fantasy, Romance | Kannagi Kazuma, a member of the Kannagi family, is ostracized for his inability to use fire magic. He leaves his family and returns years later with wind magic powers, seeking to prove himself and guard his family from a dangerous threat. |
| Gun X Clover | Romantic Comedy, Action | Marito Hayama, an easygoing student at Mikado High School, is tasked with protecting someone who has never been successfully guarded before. He discovers a mystery behind this assignment and must navigate the challenges of being a mercenary bodyguard. |
| Girl Got Game | Action, Sports | Kyou Aizawa, disguised as a boy, joins Seisyu Academy's basketball team to fulfill her father's dream. She faces challenges in adapting to her new identity and deals with a roommate who adds to the chaos of her life. |
| Boarding School Juliet | Action, Comedy, Romance | Dahlia Academy is divided between students from two rival countries. The leaders of the two factions, Romeo from Touwa Dorm and Juliet from West Dorm, discreetly fall in love while trying to keep the peace and balance between their respective factions. |
| Devil's Line | Action, Drama, Romance | In a world where vampires and humans coexist, Tsukasa Taira is pursued by a vampire intent on killing her. Yuuki Anzai, a half-vampire, saves her and they develop a complicated romantic relationship. |
| Sword Art Online | Action, Adventure, Fantasy, Romance | Kirito finds himself trapped in a virtual reality game called Sword Art Online. If players die in the game, they die in real life too. Kirito must navigate the dangers of the game world and find a way to escape while discovering the mysteries behind its creation. |
| Btooom! | Action, Drama, Romance | Sakamoto, a top-ranked player in the virtual game Btooom, is suddenly thrown into a real-life version of the game on an unknown island. He must participate in battles using bombs in order to survive and find a way back home. |
| Wolf Girl and Black Prince | Romantic Comedy | Erika lies to her friends about having a boyfriend and enlists the help of Kyoya, a popular boy, to act as her fake boyfriend. However, he agrees to play the role only if she becomes his "slave." |
| Kaichou Wa Maid Sama | Romantic Comedy | Misaki Ayuzawa is the first female student council president at Seika High School. She works part-time at a maid cafe to support her family. When the popular and handsome Takumi Usui discovers her secret job, their relationship takes unforeseen turns. |