Hey fellas, I know my Otaku are slaying their lives; if not, you'll learn. Yes, characters like Minami Satoru are there to make your lives lit and fit. I can bet we all fell in love with Satoru after reading That Time I Got Reincarnated As A Slime. Such a perfect life, man; imagine you waking up as a slime, spider, or as a king of the demon world. Pretty high standard imagination, right!? We wanted more Manga Like That Time I Got Reincarnated As A Slime!
Check out the following articles:
Well, never mind, we are lucky enough to live with multiple characters. That Time I Got Reincarnated As A Slime is famous for its isekai genre and exceptional plot. Minami, a 37-year-old man, was living a dull life full of no fun 😉 till he reincarnated as a slime in a different world.
His life took a 180-degree turn, and he started his adventurous life. Now let's get ready because it's time to complete your wish. Below I am sharing a list of the best Manga like That Time I Got Reincarnated As A Slime. You can thank your genie later! Here we go!
15. Tear moon Empire
What if you ever get a chance to relive your life? Yes, not in a different world, neither in a foreign body. Just to live again. Wouldn't that be fantastic? (Between you and me, it won't be great for me. XD) The Manga Like Reincarnated As A Slime follows the life of Mia, who is best defined as a spoiled brat. She was mean and selfish and therefore was punished to death. Instead of going to hell, she finds herself back where she is 12 years old.
Now she vows to live peacefully to avoid the tragic history of her life. This manga will keep you spellbound till the end. It's not that next-level action fantasy manga, but if you are looking for a light and intriguing Manga Like That Time I Got Reincarnated As A Slime, this is the one.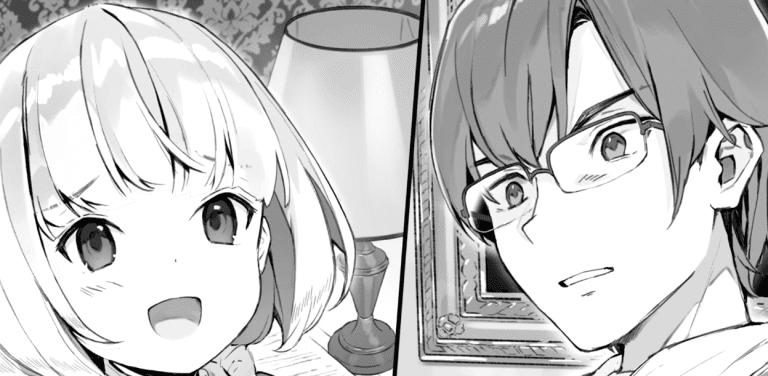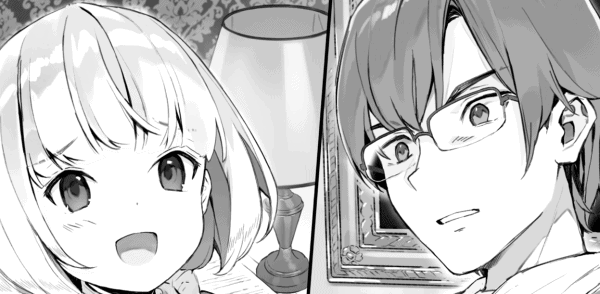 Similarities
A Second Life
Fantasy
A life full of challenges
14. Jaryuu Tensei
We loved Satoru as slime, which is pretty obvious as I can see you searching for the manga similar to That Time I got reincarnated as a slime. But, of course, finding a manga where the protagonists reincarnate into slime is hard. Therefore, I am here to gift you Jaryuu Tensei.
The story focuses on a guy who was living his mundane life. But like we all know, he had to be reincarnated (XD). So, he was reborn into an evil dragon. There is no need to say that this manga has action, thrill, romance, and adventure.
I hope we know that the life of an evil dragon wouldn't be fair and square. He has many problems piled up in his life. As the dragon was feared to be evil, almost everyone dreamed of slaying him. Poor soul! One last thing, you will surely fall for the protagonists' looks. Let's make a bet!?
Similarities
13. The ascendance of a bookworm
This one is another excellent isekai manga somewhat similar to TenSura. The plot revolves around a bookworm named Urano Motosu. Her life used to revolve around books only, and what took her life was also a pile of books. Yes, you heard that right. Due to an earthquake, there was chaos, and she died beneath a bundle of books. (true love, I must say). 
Hey, chill, this is just the beginning. Our nerd is reincarnated as a 5-year-old girl named Myne. That too in an era where books are only available to the elites. Man, just imagine a book lover not getting to read the books! I can feel this pain waiting for a new manga chapter. Let me know your thoughts after reading this one.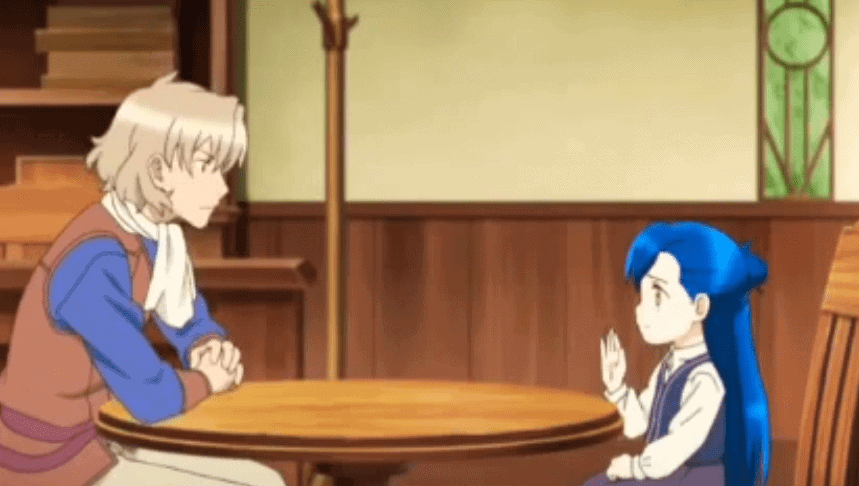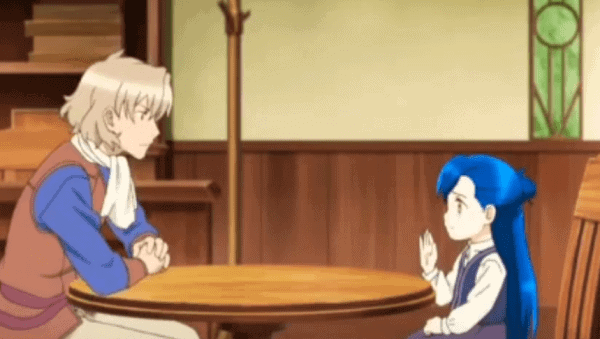 Similarities
Reincarnation
Isekai
Fantasy
12. Fate/Kaleid Liner Prisma ☆Illya
If you like magic and stuff, you can't afford to miss this Manga Like That Time I Got Reincarnated As A Slime!. Illyasviel is a middle schooler whose life becomes a roller coaster ride when a magic wand appears in her life out of the blue. She becomes its master, and her mundane life turns into a magical one. 
She gets a mission to collect magical class cards and a girl named Miyu. A series of incidents, twists, battles, and mysteries take place. The manga is full of adventures, fun, and roller coaster rides. Pretty simple and sufficient one to surf time on.
Similarities
11. InuYasha
I am sure the majority of you might have heard its name because it's that popular. The plot focuses on Kagome Higurashi, a 15-year-old beauty. Her life gets thrilling when a demon pulls her inside a well leading to a new world.
There she meets the hero of the story, of course, InuYasha, a half-demon. A series of exciting and gripping incidents take place. They both start on bad terms, but with time, it all settles well. It is later revealed that Kagome resembles Kikyo, the former lover of our hero.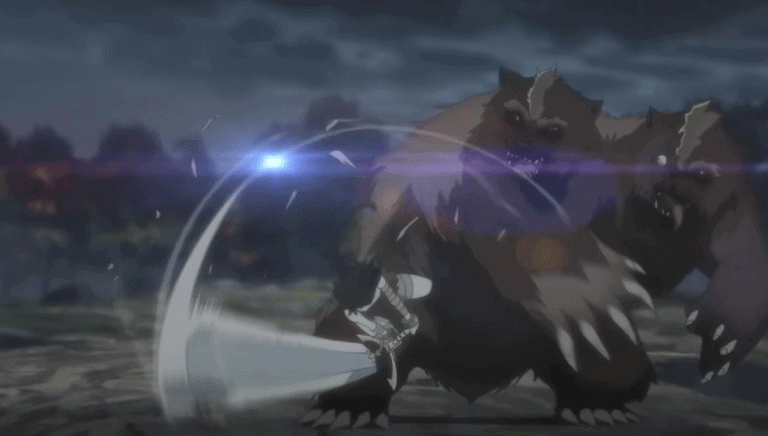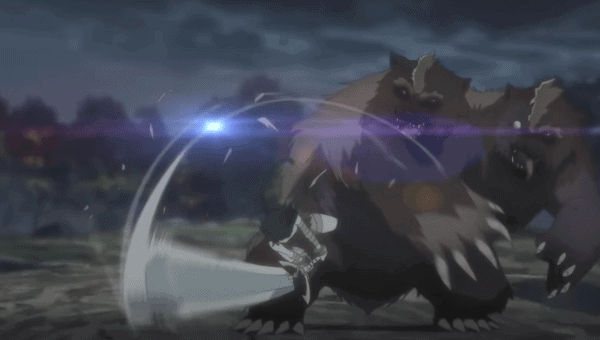 If you like reading comedy, supernatural, adventure, and romance, then be glad it has everything.
Similarities
Action
Adventure
Character writing
Monsters
10. The World's Finest Assassin Got Reincarnated As An Aristocrat
As the name suggests, the manga is about the world's finest assassin who was reborn as an aristocrat in a world of magic and sorcery. A goddess was behind his reincarnation. She gave him the mission to stop a hero expected to bring destruction to their world. 
So, the story is about the finest assassin who uses the best of his skills to fight against a mighty hero. The manga will not bore you, and I can guarantee it. This is it if you are into action and somewhat similar elements like in TenSura.
Similarities
Action
Isekai
Adventure
Reincarnation
9. The Eminence in Shadow
What a perfect blend of isekai, adventure, comedy, and fun. Like all other stories, its protagonist makes it unique, but Cid is exceptional. He is the kind of character who works undercover. I mean, Cid doesn't like to show off. He would always pretend to be a minor character, even if he is the mastermind behind the story. A fantastic pick for our list of Manga Like That Time I Got Reincarnated As A Slime!
The story begins when he is reincarnated in a different world. There he decides to have some fun and tells a self-made story of evils to the people… To make it sound natural, he created his organization to fight against supposed corruption. But dang, the story's twist unfolds, and his self-made story becomes factual. So everyone knows they are fighting against an existing evil, except for him. (LOL). I don't know why that makes me laugh!!!
Similarities
Action
Fantasy
Reincarnation
Fun 
Thrill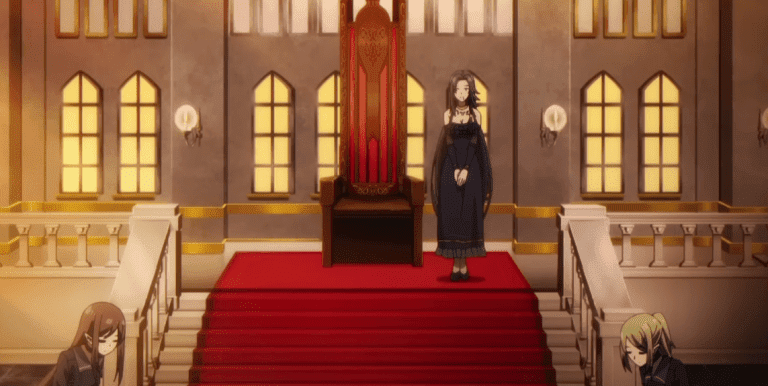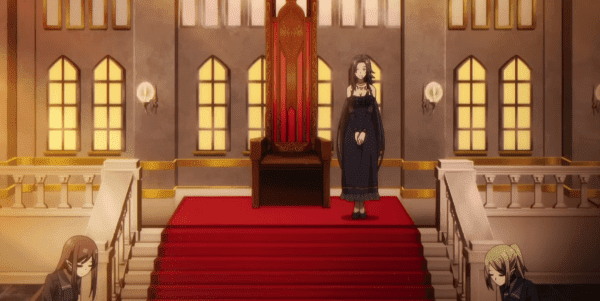 8. Re-Zero Starting Life In Another World
The story focuses on the life of a high schooler suddenly summoned to a world full of powers. The moment he entered the world, he was struck by attacks and later killed. So, we all know that heroes never die. Therefore, he returns to life only to find that he can rewind time.
His life became a mystery that he wanted to unfold after finding the one who summoned him. During a journey full of thrills and chills, he befriends a girl named Emilia. Our boy vows to help her fulfill her wish to become the queen. In this manga, you'll get dark fantasy, adventure, and isekai as a bonus. Well, dude, I hope you know you can't afford to miss this masterpiece.
Similarities
Isekai
Fantasy
Action
Art
Weakest to Strongest
7. Sword Art Online
How many of you like games? Even if you don't, I would recommend this one! Sword Art Online revolves around an MMORPG VR game. It was a dream of every gamer to experience such reality. However, within no time, their dreams turn into a nightmare.
The protagonist and many others get trapped in the virtual reality game. The game owner eliminates all the ways to get back to reality. Now the players must survive inside the game by completing different tasks. In short, it's a do-or-die situation.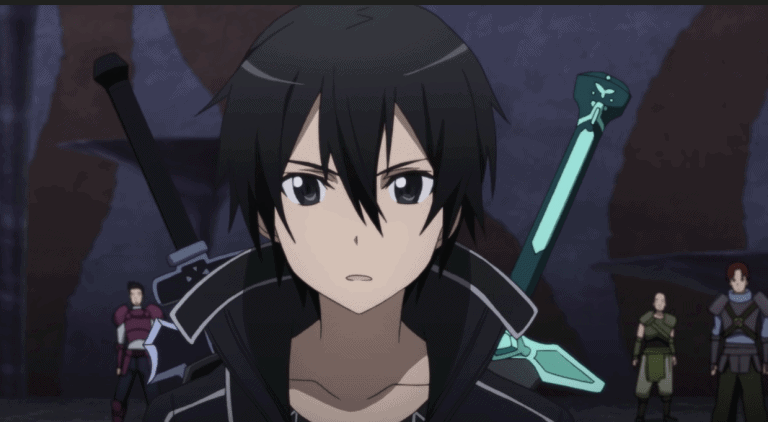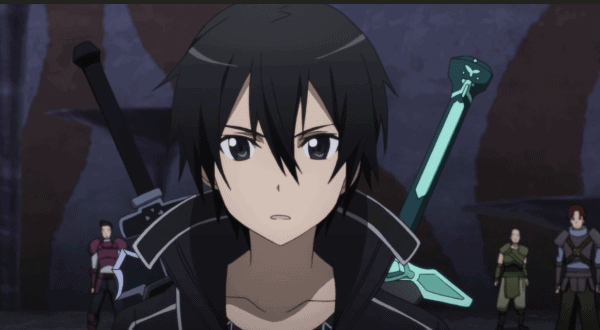 The manga gets intriguing when our hero befriends other players, and they all work together to accomplish the mission. Imagine yourself unable to get back to reality. Sounds thrilling, right? There is action, suspense, adventure, and even romance. So we can say it's a complete package. Have fun reading! 
Similarities
Action
Fantasy
Adventure
Thrill
6. The saga of Tanya The Evil
Have you ever dreamt of being the one with an opposite gender? Read this Manga Like That Time I Got Reincarnated As A Slime! to at least feel your wish, LOL. This is the story of a strict young soldier named Tanya Degurechaff. She is a 9-year-old kid; little did one know that in this little body lies a man's soul. You heard it right!!! 
A common salary man challenged God and was punished to be reincarnated as a girl, Tanya the Evil. In his second life as Tanya, he must have faith in God and should die a natural death; otherwise, he will have to atone for his sins in hell. But, don't you guys worry; the protagonist is not the one who will follow God's orders that easily. Instead, the story begins when Tanya vows to find an escape. Whoa, that's intriguing; what do you think?
Similarities:
Isekai
Reincarnation
Adventure
Suspense
Thrill
5. Reincarnated As A Sword
The name of the manga pretty much says it all. As it says, the protagonist was reincarnated as a sword in another world. Dang! Imagine yourself being a sword; that's even scarier than it sounds. The man remembers everything from his previous life apart from his name.
A sword can do nothing without a Wielder, so as expected, the story begins when a girl named Fran becomes its Wielder and names the sword Teacher. Fran was looking for power to be strong enough to fight against the odds. Well, there you go. She found the sword. Now the protagonist vows to make this girl the strongest she can be.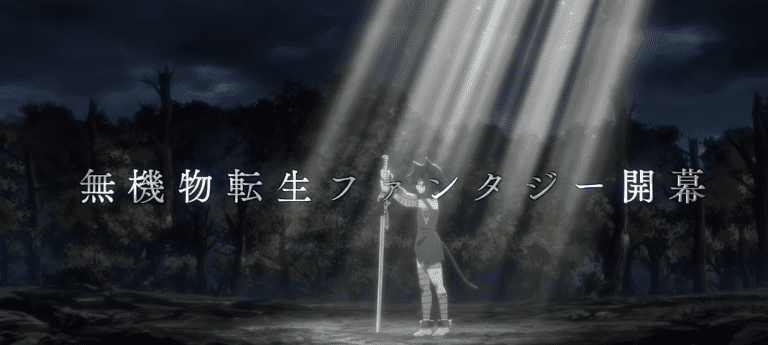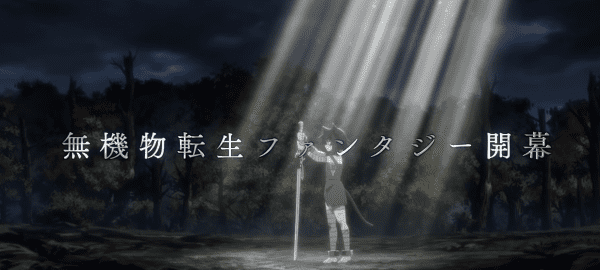 The manga is full of heroic actions and some cool powers. So, do you wanna miss this Manga Like That Time I Got Reincarnated As A Slime?
Similarities
Reincarnation
Power
Action
Fantasy
4. So I Am A Spider, So What?
This manga is mostly like That Time I Got Reincarnated As A Slime. However, in this one, the protagonist was reborn as a spider instead of a slime. Are you wondering how she was born as a spider? Let me tell you! In a different world, there was a battle between a hero and a demon king. Somehow, a portal was linked to a school in another world during their fight. 
Their attacks killed the students, but surprisingly they all were reincarnated in the other world. Where everyone was happy living their miraculous lives, a girl was born as a spider, the weakest of the creatures.
Now that's what makes this Manga Like That Time I Got Reincarnated As A Slime! the coolest. I am sure you will enjoy reading the struggles of a spider coping with the deadliest creatures. Won't you?
Similarities:
Adventure
Isekai
Reincarnation
Weakest to strongest
3. The Devil Is A Part Timer
Okay, buddies, this one is simply amazing. You will love seeing an OP Demon king working as a part-timer in a restaurant. I know it's hilarious, but it's way more than it sounds. It's a perfect mix of friendship, powers, action, fantasy, and adventure. Wouldn't that be tough for an overpowered demon King to work as a part-timer?
In fact, why does he need to work? The answer is that he lost his powers when he entered the earth. He was an evil demon king in his world, and during his fight with the hero, he landed on earth via a portal.
Unable to use his power and to be able to survive, he had to work to make both ends meet.
His life gets more exciting when he finds that his rival from the other world has followed him to earth. He is an OP yet powerless demon king in a world where his rival is waiting to slay him. Man, nothing can beat the beauty of the plot of this Manga Like That Time I Got Reincarnated As A Slime!
Similarities
Action
Art
Character writing
Fantasy
Isekai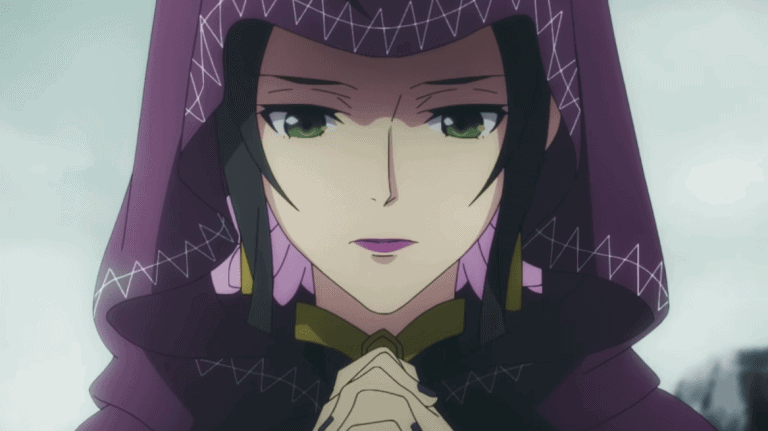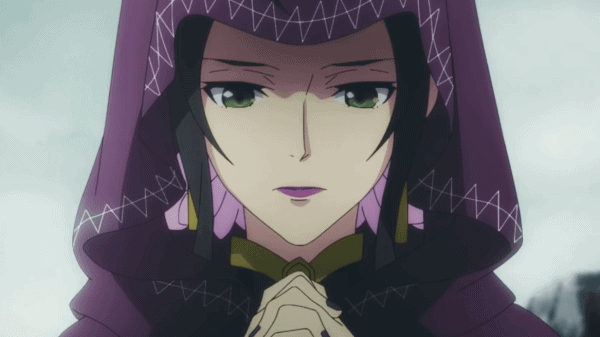 2. The Rising Of The Shield Hero
Naofumi Iwatani is a 20-year-old dashing guy who went from ordinary to not so familiar in a glimpse. One day, in the library, he came across a book of 4 heroes. That was the moment he was summoned to another world. He was one of those heroes.
Seems heroic, right? Wrong! No one considers him worthy of being called a hero in that world. All other heroes have great offensive weapons and powers, but our Naofumi just has a shield. Not even one believed in him, and he had to suffer a lot. He experienced betrayal, cheating, and heartbreaks. 
Don't be sad; we all know he is the protagonist, right? But, of course, he gets the right people in his life after some struggles. You know life isn't a piece of cake! So get some popcorn and accompany Naofumi in his journey from being a zero to a hero!
Similarities
Isekai
Zero to hero
A sudden shift in life from boring to exciting 
Action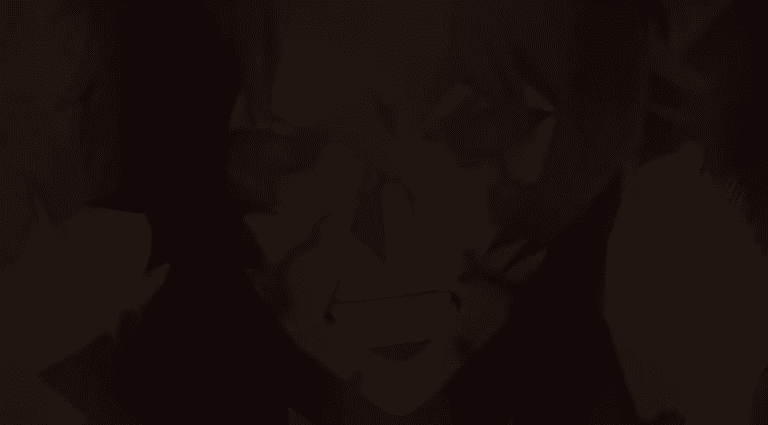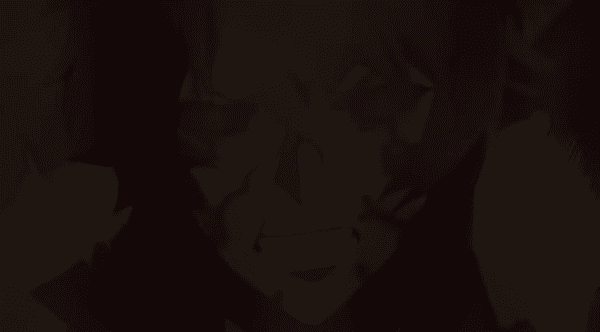 1. Mushoku Tensei 
Trust me; this is the one you are looking for. Mushoku Tensei is one of the best manga, like That Time I Got Reincarnated As A Slime. It will give you a bundle of chills and thrills. It's the story of a 34-year-old man just living his life. Like literally, only breathing to survive!
Just like Satoru, his life turned upside down after he met with an accident. He opened his eyes to a world of magic and sorcery. Not only that, he was now a newborn baby. Corrections, please, a 34-year-old man in the body of a newborn!
With each passing moment, he kept surprising his parents and us with his exceptional abilities to learn magic. Mushoku Tensei is a perfect blend of Isekai, powers, action, comedy, and whatnot!  That concludes our number 1 on the list Manga Like That Time I Got Reincarnated As A Slime!
Similarities 
Action
Isekai
Reincarnation
Adventure
Conclusion
Okay, my fellas, there are multiple mangas on the list. But, all of them are the same in one way or another. I hope you found the list helpful. Your genie tried its best to fulfill all your wishes. Still, if I missed a masterpiece, don't forget to let me know in the comments below. I am all ears!