Welcome back, my cuties; I am back here to fulfill your wish. Today, I will list the best light novels like Jobless Reincarnation. Mushoku Tensei has been winning hearts for a long time now. The beauty of characters, the concept, magical powers, and of course, isekai with a blend of comedy. Man, how could someone not fall in love with it?
After reading Mushoku Tensei, I am sure we all want a double dose of such a masterpiece. So worry not; your genie is here to solve your problem. Shall we begin?
15. The Prodigy Sefiria's Overpowering Program
This light novel is precisely similar to jobless reincarnation. The only difference is the female MC. A girl was reincarnated as a newborn in a new world. She is named Sefiira. Akin to Mushoku Tensei, it's also the world of magic and swordsmanship. Unfortunately, her new life wasn't a gift; she was born without ability.
Imagining an MC without any powers isn't possible, right? Nevertheless, the story unfolds, and she uses the knowledge from her past life to excel in this new world. Let's find out how she will survive in a world of magical powers.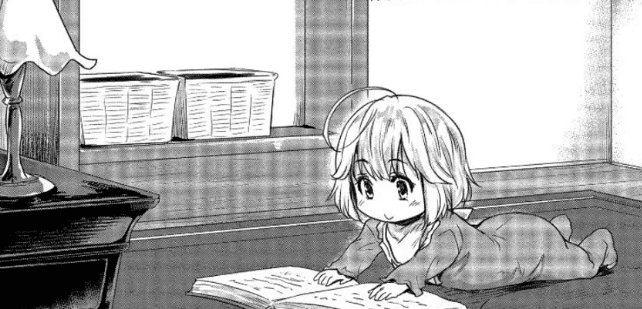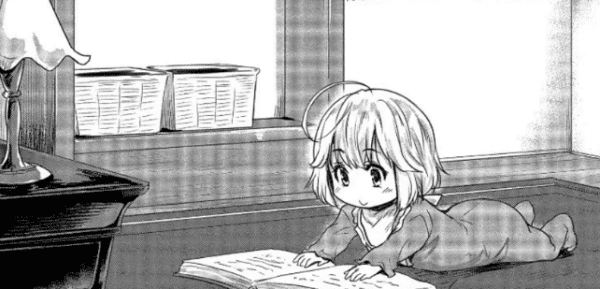 Similarities
Isekai
Magic and swordsmanship
OP MC
14. Restaurant to Another World
I am sure you probably have guessed the story's theme by just reading the name. Nekoya is a restaurant that links this world to another. On the weekend, it opens doors to a different world full of magical creatures like dragons, elves, and whatnot.
It's a restaurant with many secrets; everyone believes it is closed on weekends. However, only a few know it's secretly an entry for different creatures. It's an overall engaging light novel. One can quickly feel the charm of the characters and the element of isekai.
If you enjoyed Jobless Reincarnation for its isekai and magic element, you would love this one.
Similarities
Magical creatures
Isekai
Fantasy
13. Worlds Customize Creator
Imagine a game lover living his life doing what he loves. Time for the twists, Tagami is a gamer who is summoned to another world out of the blue. There everyone considers him the evil God of calamity. However, one thing is in his favor, and that is the ability to customize. So now, he lives his life as a customize creator.
The world is full of magicians, and luckily he meets some good people who believe he isn't evil. With their support, Tagami starts his new life exploring his gifted powers.
The plot starts with a spellbinding approach, where readers are bound to read about Tagami's new life. However, the character development and scene creation keep one hooked throughout.
Similarities
Fantasy
Isekai
Powers
comedy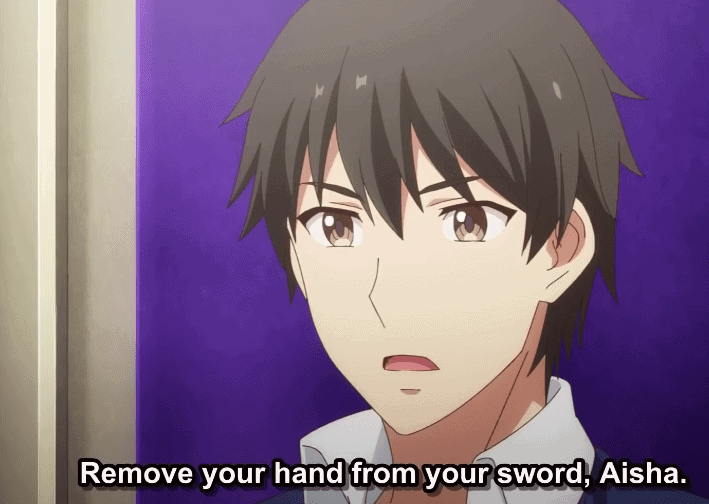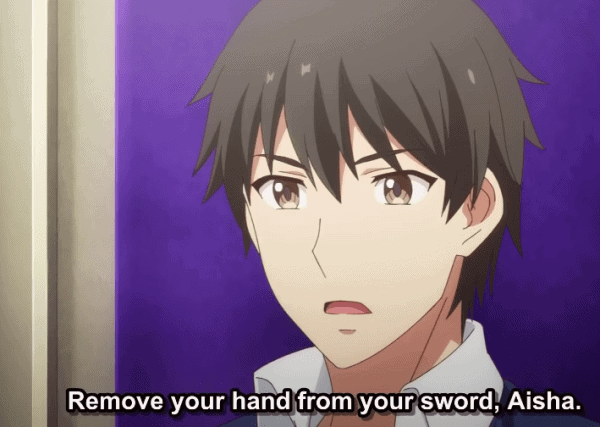 12. How A Realist Hero Rebuilt The Kingdom
This Light novel follows the life of a civil servant named Kazuya Souma. She was living a monotonous and lonely life after her grandpa's death. However, the universe has other plans for her, and she is transported to another world. Now that's what we call luck and life.
The place she went was the Elfrieden Kingdom, where there was an ongoing battle with demons. There, our girl vows to set everything back to normal. Can you guess how? She is not using some superpowers but instead using her administrative skills.
The fun in this Light Novel is pretty similar to Mushoku Tensei.
Similarities
Sad past life
A sudden shift in positions
Life without the aim to live with the aim
Adventure
Fantasy
Comedy
11. The Legendary Rebuilding Of A World By A Realist Demon King
Imagine yourself waking up one day as the most powerful demon King; life would be like a roller coaster ride. Now come back to the present; this is the story of Ashta, who opened his eyes to a different world. Luckily, he remembers a portion of his previous life, which helped him win a million hearts.
He used the knowledge from his past life to cope with multiple challenges. Ashta sets on a mission to defeat 71 demons. All the demon kings, including him, have their cores. Once they get broken, a demon king is defeated.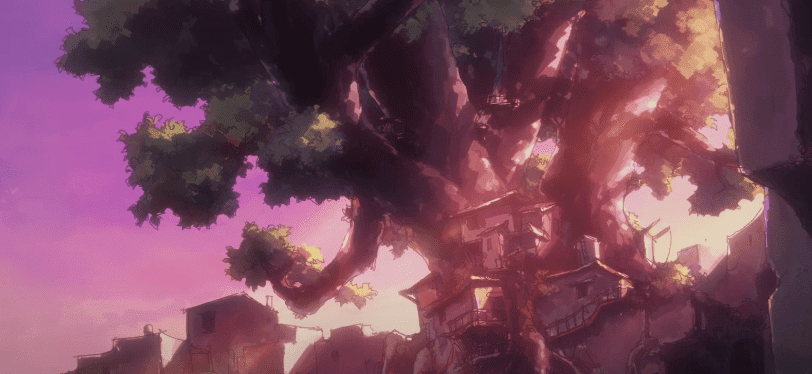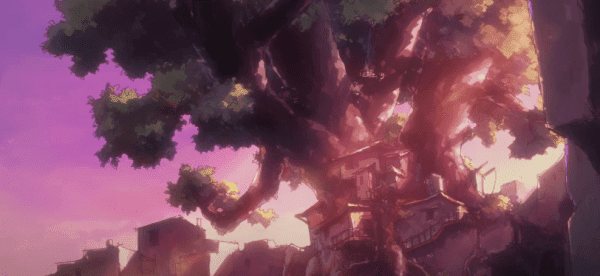 The protagonist vows to destroy the cores of other demons to rule the world. If you are looking forward to a light novel that gives similar vibes to Jobless Reincarnation, this is the one. There is an adventure, Challenges, and an OP MC. So, enjoy reading!
Similarities
Isekai
OP MC
Adventure
Fantasy
10. The Magic In This World Is Too Far Behind
If you were looking for a handsome protagonist with a striking magical plot, then mate, be glad. Yakagi was a dashing high schooler and a magician. He was living his life by following the daily routine when suddenly a magical circle appeared on his way one day.
The circle was transportation magic cast by someone. Despite being a magician himself, he couldn't undo it. So as expected, he was transported to a different world. A spectacular series of events takes place, and mysteries unfold. Yakagi learns to use his powers and the ways to defeat the demon Lord of that world.
Similarities
Magical world
OP main lead
Isekai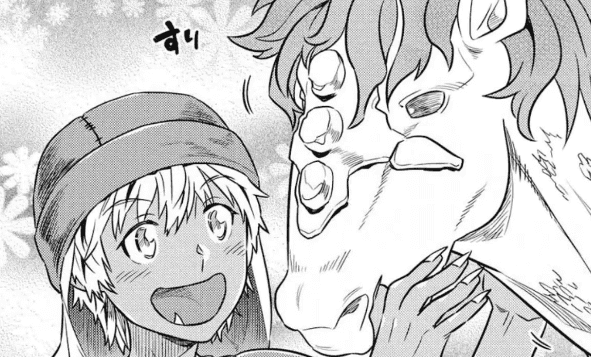 9. Re- Monster
Re-monster is another fantastic story. The story closely relates to Mushoku Tensei, as the main lead is reincarnated into another world. The only difference is that Tomokui was a powerful man in his first life, unlike Rudeus Greyrat.
Secondly, he is reborn as a cute little goblin. Tomokui was then named Rou. (You might not find him attractive between you and me, XD). Now, as a goblin, he starts exploring his abilities. Right from the start, a series of adventures takes place that makes him stronger. 
Each day is filled with hitches and glitches that make the story spellbinding.
Similarities
Reincarnation
Exploration of self abilities
Isekai
Adventures
8. Grimgar Of Fantasy And Ash
The story starts with a group of people suddenly opening their eyes to a new world named Grimgar. They don't remember their past lives or their names. The only thing they can think of is to survive. The world is more like a game world where one is tasked to do certain things to survive.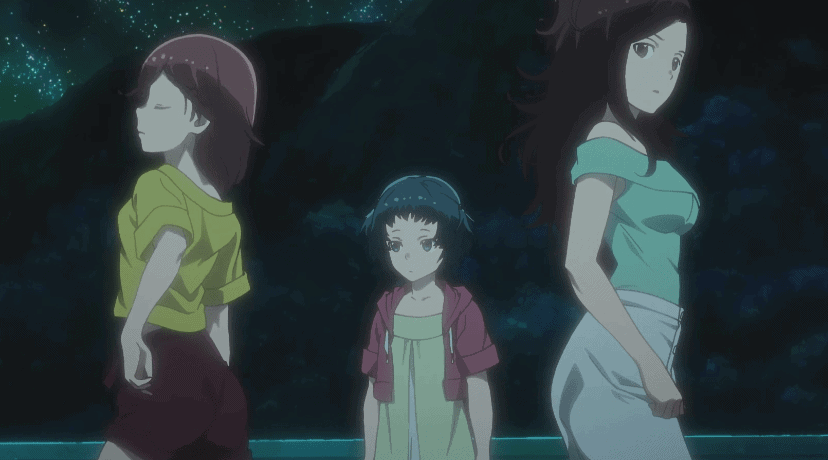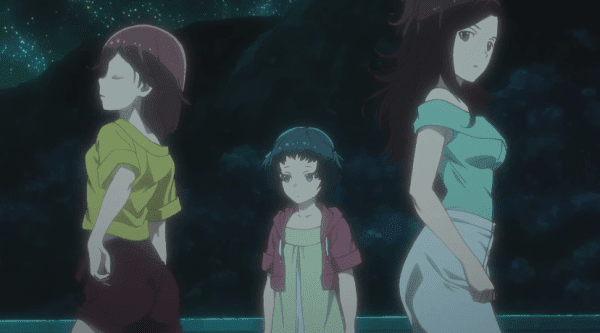 Unlike Rudeus, they don't know about their previous life and how they landed in Grimgar. A series of adventures begins where they encounter goblins, monsters, and different creatures. There is suspense and thrill, which makes it worthy of reading.
Similarities
fantasy
adventures
new world
engaging plot
7. Saga Of Tanya The Evil
The plot revolves around a 9-year-old young soldier named Tanya Degurechaff. As the name suggests, she is feared as evil. But, don't mistake her for being a kid; instead, it's the biggest twist of the story.
Inside the body of Tanya lies the soul of a man who once challenged God. But, of course, if you challenge God, you will have to face the consequences.
So, as a result, the man was punished for living as a girl. Moreover, he has to die a natural death no matter what. Otherwise, he will have to live the rest of his life in hell.
Now imagine how hard it would be to save oneself from dying! (that too, being a soldier). The character setting and engagement of the plot are somewhat similar to Mushoku Tensei; though the stories compete differently, the fun is the same.
Similarities
Reincarnation
Old man in a baby's body
Challenges
Adventure
6. Didn't I Say To Make My Abilities Average In The Next World
The world has a problem accepting different people. Moreover, people can't accept someone more talented than them. The life of Misato is an example of the harsh truth. She is simply excellent in whatever she does, which is why she lacks friends.
Misato wasn't happy living this life. After her death, she wished to live an ordinary life. Finally, her wish does come true, and she gets a new life. However, this time again, she is born with extraordinary abilities. Now, this not-so-ordinary girl will do everything to live an ordinary life.
Similarities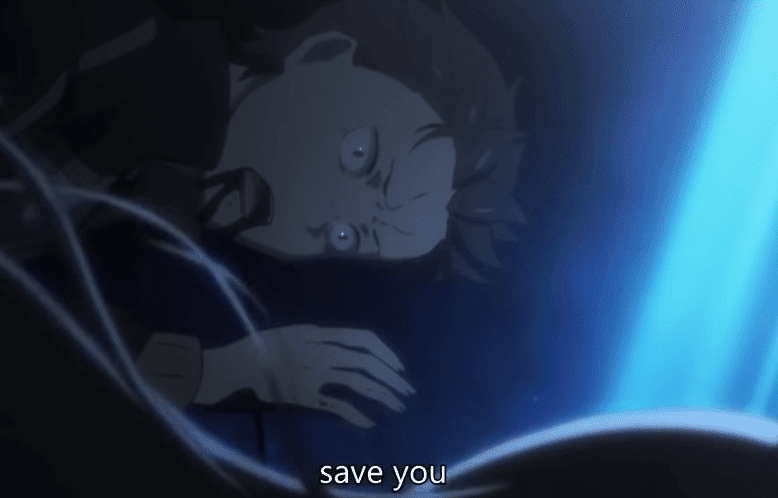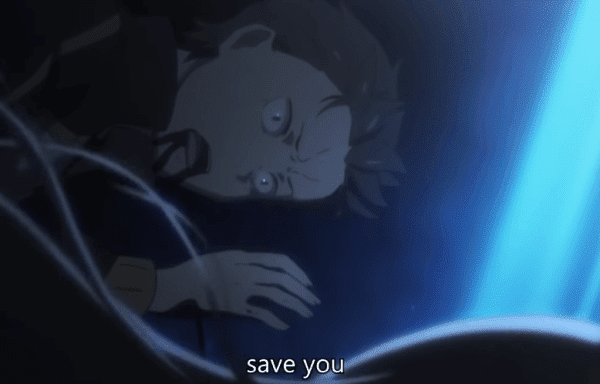 5. Re-Zero
Natsuki Subaru is the protagonist of the story. He lived peacefully before being summoned to a different world out of the blue. The world is full of powers. Not knowing what was happening to him and who had summoned him, he went with the flow. His life was filled with questions.
In the new world, he meets a girl named Emilia; her life is also filled with troubles. Some people were after her to kill her as she wanted to be the kingdom's queen. Natsuki decides to lend her a hand, and they both get killed in no time.
Don't worry! Heroes don't die quickly, so they get back to life. Our boy finds that he can rewind time. Now with his unique ability, he helps Emilia and vows to find the one who summoned him.
Similarities
Isekai
From being a zero to a hero
Fantasy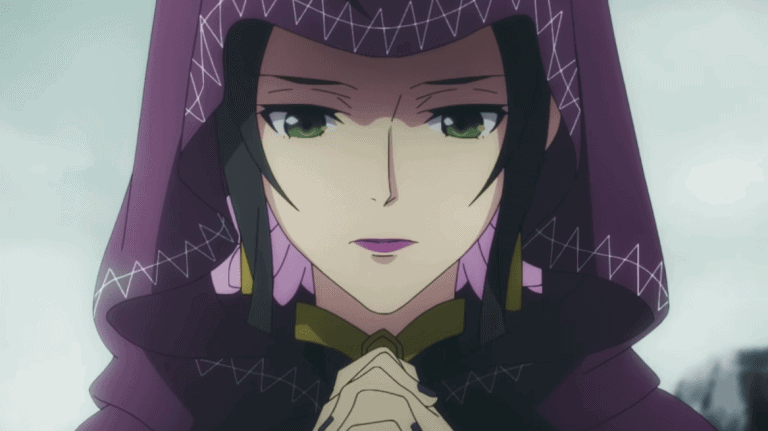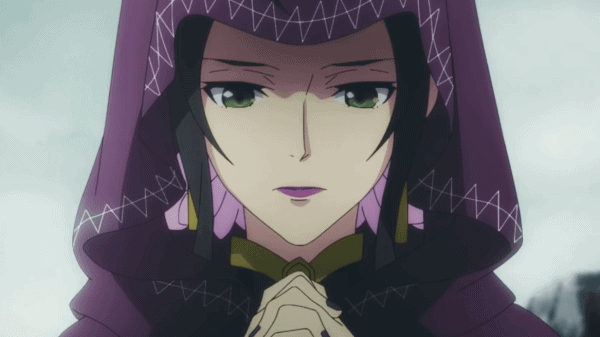 4. The Rising Of The Shield Hero
Naofumi was an ordinary 20-year-old student whose life drastically turned while reading a book of heroes. The story was real, and he got summoned to their world.
In a blink, he turned from a student to a shield hero. However, the saddest part of the story is that no one considers him a true hero as he lacks offensive powers. Not just that, his life is an epitome of hardships and betrayal at every step. 
Man, he never asked once to get a new life. Naofumi starts as a weakling and, with time, rises to be the strongest hero in the world. How and When is to be found by you! I can bet you would hate spoilers.
Similarities
Isekai
Powers
The sad life of a hero
A sudden shift from being a zero to a hero
3. Sword Art Online
Living a player's life of one's favorite game is the luckiest thing to experience. Virtual Reality games make the dreams of gamers come true in an instant. Sword Art Online is one such game where multiple players wear the gears to get into the reality of their game. Little did they know that they wouldn't be able to return.
Yes, you heard it right; the game owner trapped them inside the game world by leaving no way to return. Now the players must survive by defeating different monsters and completing challenges. I am sure you will feel goosebumps reading it throughout. (trust me on that XD)
Similarities
Fantasy
New World, New Challenges
Adventure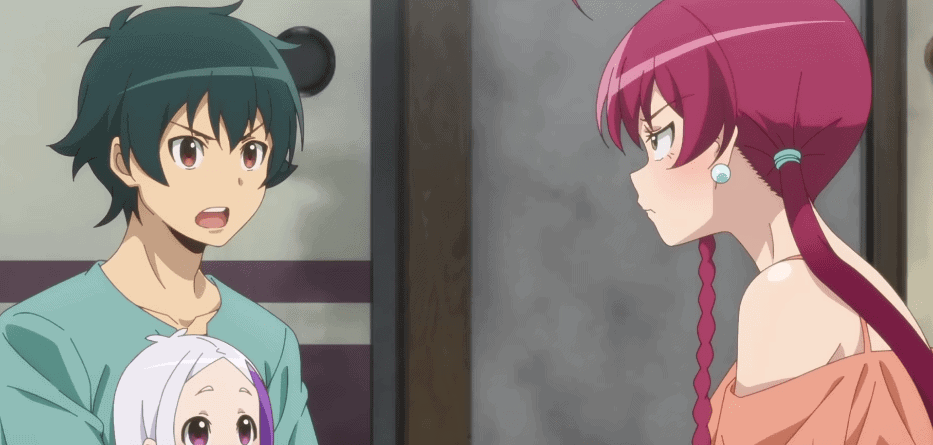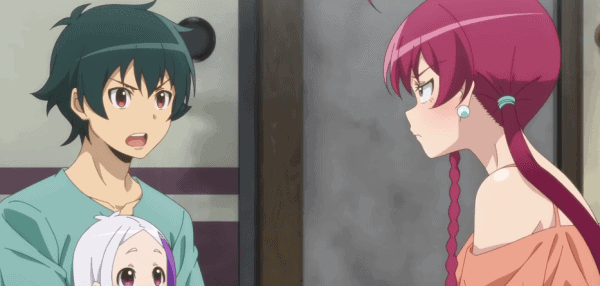 2. The Devil Is A Part Timer
Yes, you are right; the devil works as a part-timer. The devil wasn't a weakling but the most powerful and fearful Demon Lord of the world. He was evil beyond imagination. But, where it is evil, there is good, so a hero rose to fight against him.
During their battle, a portal was opened, and the devil landed on earth. Soon he finds that his magical powers don't work here, and to survive; he has to earn money. (LOL! A demon lord with money problems)
So now we know he had no choice except to work as a part-timer. The twists begin when on his way, he meets the hero, who followed him to earth to kill him. Dang! Let's figure out how a powerless devil will fight against the odds.
Similarities
1. That Time, I Got Reincarnated As A Slime
Satoru Mikami was living a mundane and sad life just like Rudeus Greyrat. After getting murdered, he gets a chance to live as a slime in a different world full of powers. His powers were exceptional; he could mimic and absorb almost anything. With each passing incident, Satoru evolves into a more potent being and is stronger than anyone.
He had no charm and love in his first life. However, the universe has some other plans for him. Let's see if he gets a perfect life this time or not! Ensure sure knows how to trap the readers with its plot. This is one of the most popular stories. If you liked Jobless Reincarnation, there is no reason it will bore you.
Tip: check out our list with best manga like that time I got reincarnated as a slime.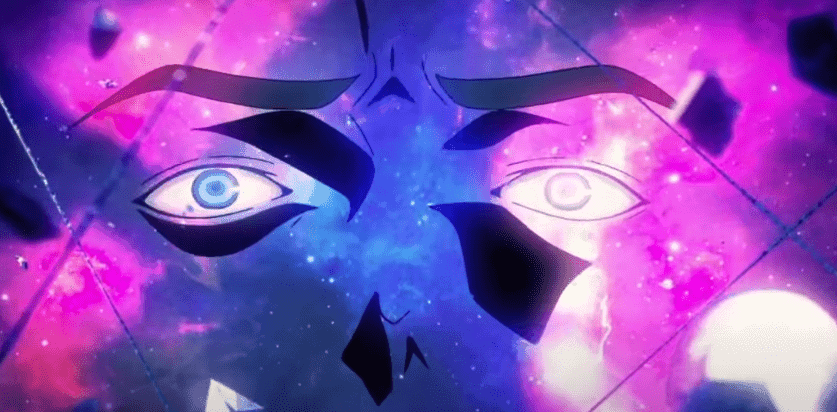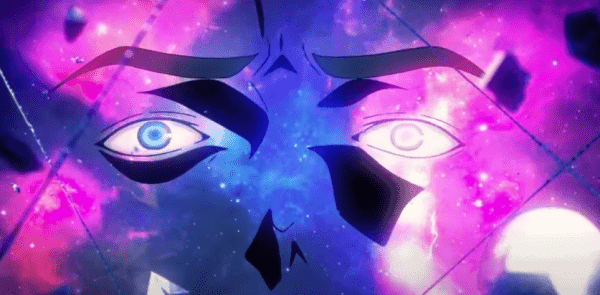 Similarities
Completely different lives
Isekai
Exploration of powers
Adventures
Conclusion
Alright, friends, this is it for today. I will be back again for your daily dose of recommendations. In the list, I tried to mention a variety of light novels that have won millions of hearts. Let me know in the comments below about your thoughts on the list.
Till then, check out these articles