Growing up watching anime has a significant impact on viewers, and few people end up dreaming of becoming an anime creator. What could be better than an anime about making anime if someone wants to learn how to create anime?
Additionally, it's super fun to see how things work in the anime world. This blog is specially dedicated to the otaku community, who are generally curious and want to make anime. Here we begin!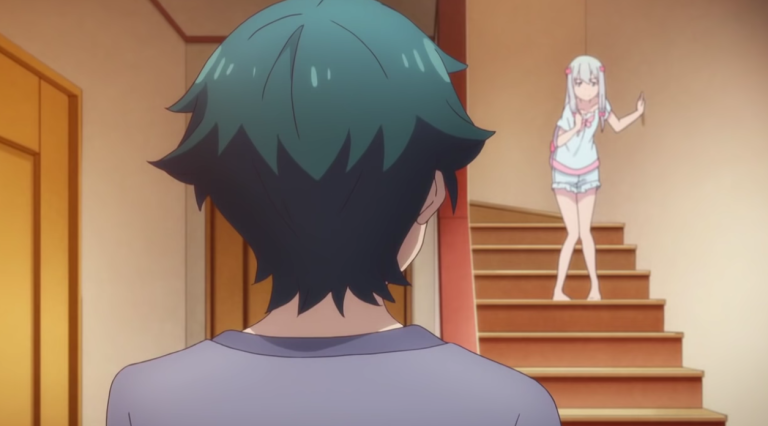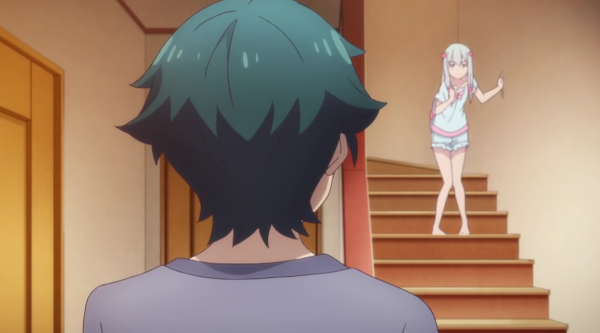 10. Eromanga Sensei
Eromanga Sensei highlights the harsh realities and bonds of siblings. The anime's main focus is the brother-sister duo Sagiri and Masamune, whose lives change after the death of their parents. Masamune works in the light novel industry to make ends meet and earns by writing light novels.
Despite being in the industry, he is not familiar with the illustrator of the novels. After some time, things change for him after learning that the illustrator is none other than Sagiri.
Sounds good, doesn't it? Later, we follow the duo facing different challenges, including personal and professional lives. They strive to become successful, and by watching them, we learn about different aspects of working as a professional in the industry.
9. Comic Girls
Comic Girls is a great pick for anyone looking for anime about making anime. Kaoruko, aka Chaos, is a manga artist passionate about creating a manga about high school girls. Unfortunately, she is not good enough, as multiple things are missing in her work that could lead to the success of her project.
After following the advice given to her by her editor, she enters a dormitory filled with aspiring and young manga artists. She gets better at manga art by watching the girls' talents in different genres, including shounen and shoujo.
Chaos starts befriending talented individuals that give her motivation and new ideas to make her dream come true. Drawing manga is the first step to making any anime successful. Therefore, Comic Girls is a good watch for anime and manga lovers.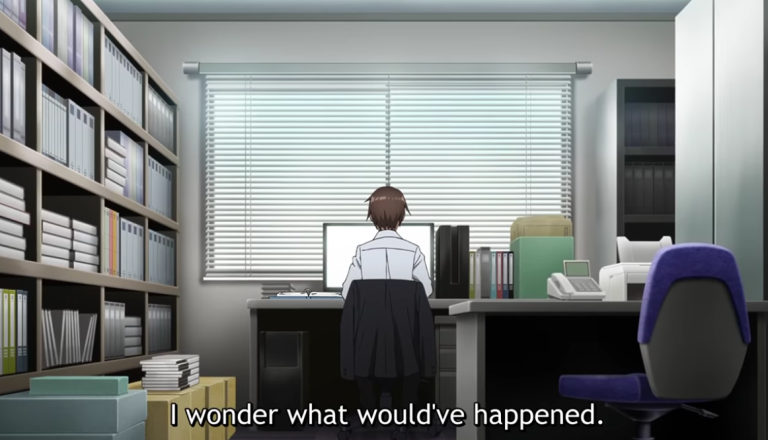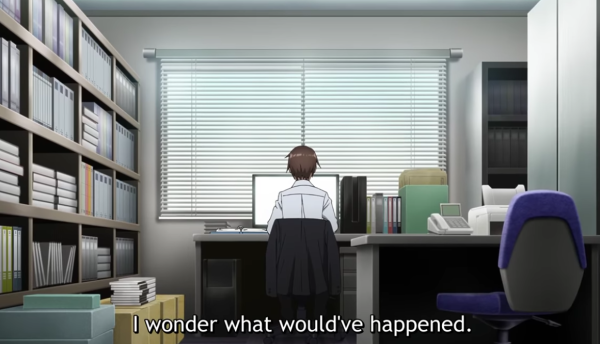 8. Remake Our Life!
Remake Our Life! is especially for those who are in search of an anime about making anime. Though the anime's main focus is not on anime-making, it will give a similar experience to any other anime-making anime. The story begins with 28-year-old Kyouya Hashiba, who regrets not joining art college.
His life is messed up, where starting a career in the video game industry is challenging, and working as an average salaryman is frustrating. Lady luck has bestowed a chance upon him to change his future… but how?
Hashiba was thrilled to learn that he had moved back in time, where he had yet to enter college. Being familiar with how life would be in the future, he decided to join the art college. His encounter with the future starts to change his life for the better.
The group of friends completes different projects, which is not a great experience for them, but watching them is a treat to the eyes of the audience as well. The anime beautifully gives a lesson that highlights the importance of one decision. Only one decision can change one's life!
7. Keep Your Hands Off, Eizouken!
Midori's life revolves around art only, and one usually finds her drawing and doodling stuff relating to reality and imagination. On the other hand, her best buddy Kanamori is completely opposite to her and is more realistic.
When the duo helps Misuzaki, a lady who is good at drawing the human form, the trio decides to create an animation club together. Using their creative talents to make money was the best idea.
The anime follows their journey of creating a motion picture club, as the anime club was already pretty common. Their struggle to produce animation introduced their unique styles and creativity. Teamwork is the most important in running a successful business, and this anime very well teaches this lesson.
Watching them find a way to create anime, a dream they all share, is nothing less than a visual treat. The anime makes sure to make the audience well acquainted with the fundamentals of the anime industry. Isn't that great?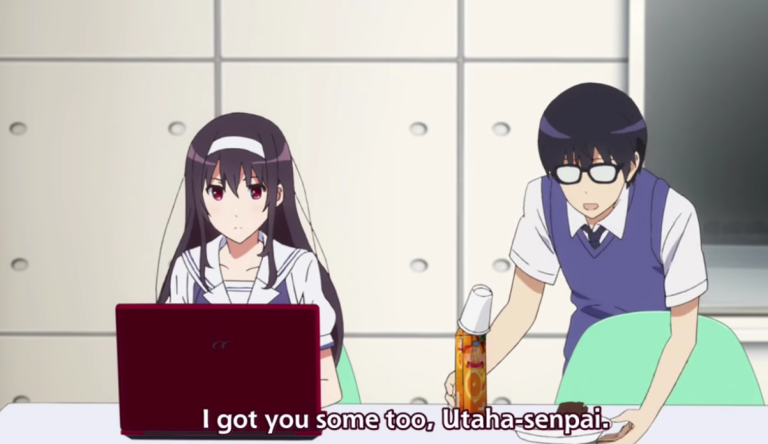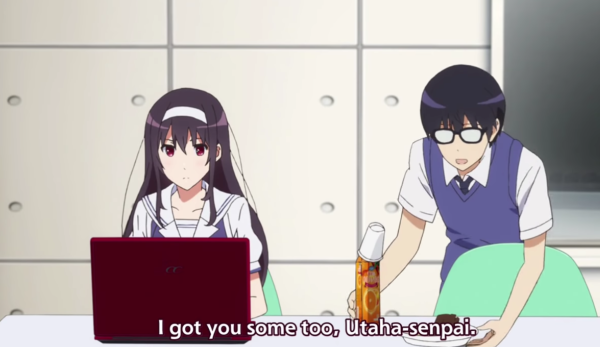 6. Saekano: How to Raise a Boring Girlfriend
Tomoya Aki is the main focus of the story. The boy is not ordinary, and otaku can relate to him because this guy is obsessed with anime and comics. Now he is passionate about creating his own masterpiece that will entertain the audience the same way he has been entertained throughout his life.
Instead of creating anime, he decides to create a game. The first thing he does is find suitable and talented team members to help him achieve his dream. He soon finds an illustrator and a writer who help him with his project.
The road to success is never easy, so he finds challenges stopping him from succeeding. The art, the sound, the animation, and the characters are all heart-winning! Saekano: How to Raise a Boring Girlfriend offers much more than expected, and one feels mesmerized effortlessly. Saekano offering so much in just 12 episodes is worth praising.
5. Sore Ga Seiyuu!
Futaba Ichinose is passionate about making a name for herself in the field of voice acting. We all know that starting any career is a difficult task, and it's even more challenging if the field is highly competitive.
The girl starts by auditioning and trying to overcome challenges to enter the industry. Meanwhile, her encounter with two people, Ichigo and Rin, changes her life. Ichigo is an entertaining personality, whereas Rin is a hardworking girl and a child actress.
Sore Ga Seiyuu! highlights the trio's efforts and how beautifully they accept the challenges to make their mark. Meanwhile, a lot of challenges await our bold and beautiful Futaba. Their daily troubles give the anime a realistic touch that makes it easier for viewers to relate to them. An anime's success can be judged by how relatable it is to the audience.
4. Animation Runner Kuromi
Mikiko's life changes after watching a fictional anime that inspires her to join animation school. Joining the school is just the beginning, and her passion lands her a job at a production company.
Mikiko's journey is entertaining, hilarious, and inspiring at the same time. When she enters the company, the head dies after meeting her, and in a twist of fate, she ends up becoming the company's head (what luck!).
Now she must work hard to make the project "Time Journeys" successful. She has only a few days to animate the anime's second episode with the help of the laziest crew! Watch the Animation Runner Kuromi anime to find out if she will succeed or not!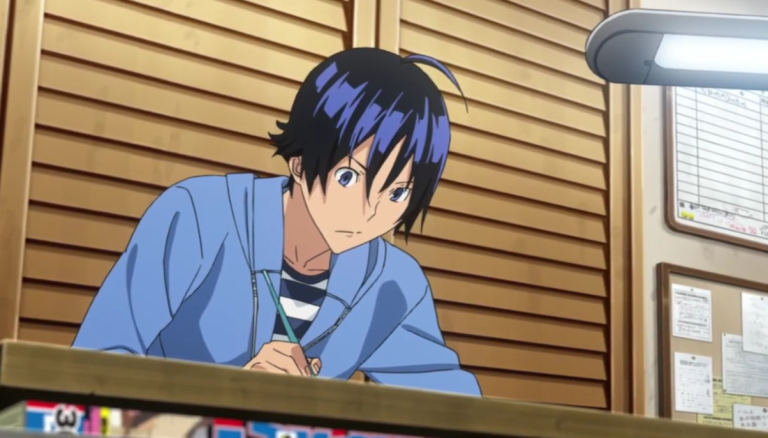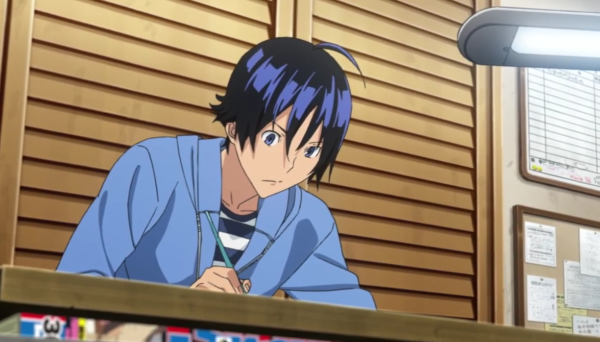 3. Bakuman
In anime creation, mangaka plays an important role; without proper artwork and designs, it's not easy to animate. For those wondering what this is all about, in this anime, we follow Moritaka, who aspires to be a mangaka. When he was young, he started practicing the art of drawing manga inspired by his uncle.
Unfortunately, something happens that forces him to stop drawing. Luckily, his classmate and writer, Akito Takagi, impressed with his drawing, requests him to be a mangaka. At first, Moritaka refuses, but after some drama, he finally agrees.
Bakuman later focuses on the duo's journey to become the best mangaka. It's a beautiful anime animated by everyone's favorite J.C. Staff. So those who love watching anime about making anime should not ignore Bakuman!
2. New Game
Anime is a vast field that involves character designing, manga drawing, animation, writing, and much more. New Game highlights one such subcategory, which is character designing in the field of story games.
Aoba Suzukaze has only dreamed of designing characters after being inspired by her favorite story game. She was lucky enough to land a job at her favorite company, where she was working with her favorite character designer.
In the workplace, each person was passionate, and working with them gave the girl exposure. She learned about different aspects of game-making and character design. Meanwhile, the anime also focuses on the job's details and challenges, showing that it's not an easy job! New Game is great for everyone, whether they seek entertainment or knowledge.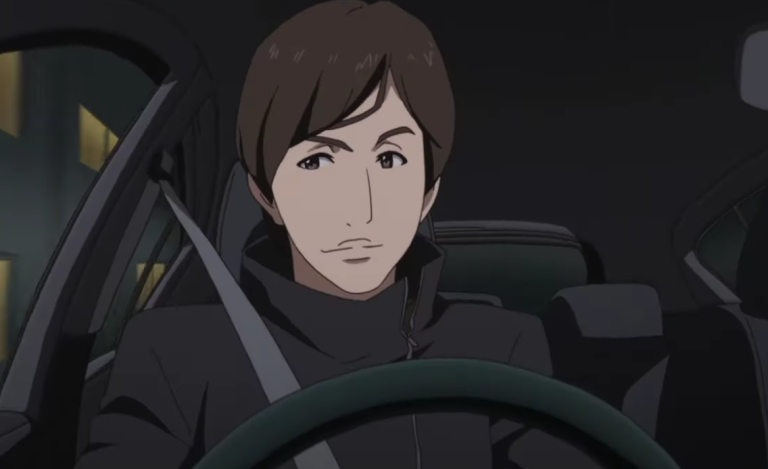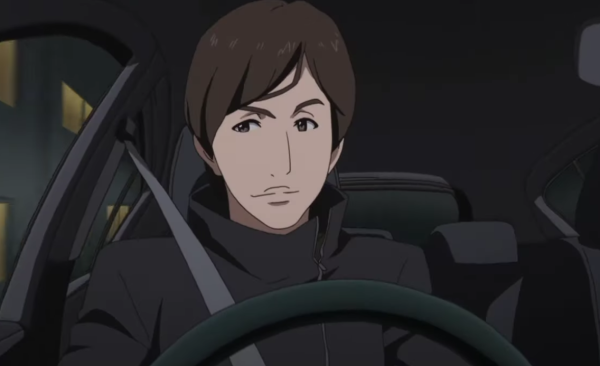 1. Shirobako
It's even better to share the same dream with close buddies. Shirobako is about five best friends who love anime and want to make their name in the anime industry. They even started by creating small anime and formed an animation club before pursuing higher education.
We all know that it's not that easy to turn dreams into reality, right? Unfortunately, except for the two friends who got the job in animation production, the rest were stuck in life. Watching people who got their dream job and simultaneously watching the efforts of people to get a satisfying job is very impactful.
All in all, we learn that one can do anything if one is dedicated and consistent. To top it off, to be successful, one needs to recognize their inner creativity! Shirobako is one of the best anime about making anime! It is the most famous anime that highlights the pros and cons of working in the anime industry.
Conclusion
Anime is a vast field that doesn't only revolve around animation but also involves drawing manga, character designing, voice acting, music, and much more.
In the list of anime about making anime, I have covered different anime based on specific fields that play a significant role in making an anime.
Give them a watch to entertain themselves with knowledge and a lot more. I sincerely hope that you enjoyed this list, and if you did, please let me know in the comments below.