Being a shojo anime lover, I can understand the level of entertainment one feels while watching the main characters fall in love.
It's especially double when it's an anime where they pretend to be a couple and then become lovers out of nowhere. Today's list is meant to excite all romance lovers!
12. Please Teacher
Though it's not exactly an anime where they pretend to be a couple, it's more like where they pretend NOT to be a couple. I am sure you will not regret giving it a shot! Kei Kusanagi takes an unexpected turn after he loses his heart to a woman at first sight.
Guess what? The woman turns out to be his school teacher; to top it off, she is an alien. Some unexpected events bring them closer, and they start feeling affection toward each other. Thus, the principal suggests they marry to maintain the school's reputation. Meanwhile, he ordered them to avoid getting intimate in front of the students.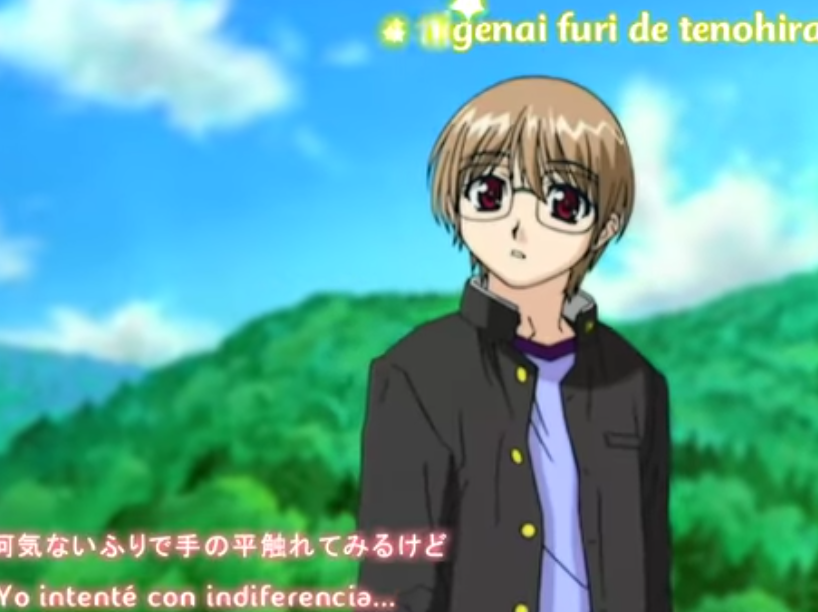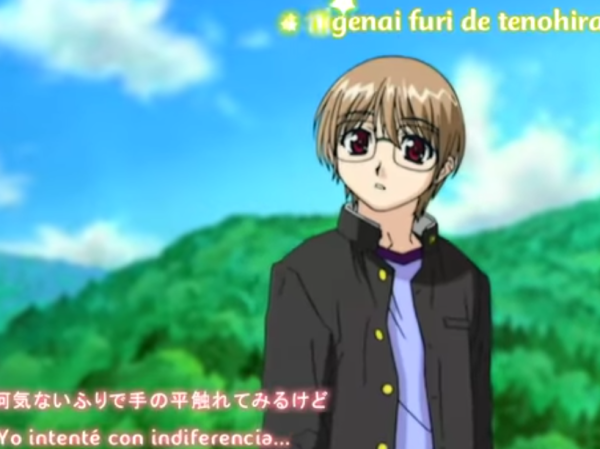 11. Love And Lies
It's a love polygon, so you will find the main character surrounded by more than one lady. So get ready! Love And Lies introduces viewers to a futuristic society in Japan, where low birth rates are a threat.
To cope with this problem, the higher-ups have set some rules where teenagers are forced to mingle with their chosen partners. Well, this rule was beneficial for the average peeps but definitely not for someone who had feelings for a specific someone.
Yukari Najima is the male lead who has lost his heart to her long-time crush and classmate, Misaki. Thus, he tries his best to win her heart and soon succeeds. Unfortunately, his happiness was for a limited time, as the government assigned him a partner, and she was Ririna.
Now the boy is entangled between the two gorgeous ladies and is stuck! It's a good watch for the ones who want to watch anime where they pretend to be a couple.
10. Oreshura
Growing up watching the toxic relationship between his parents, Eita wanted to remain single forever. Thus, he surfed in his studies to become a doctor. Things changed for him when a girl named Masazu approached him and asked him to pretend to be her boyfriend.
She shared with him the same thoughts regarding love. Thus to avoid unnecessary attention, Masazu wanted to fake a relationship. Well, Eita tried refusing at first, but the girl was determined.
She blackmailed him that she would share his personal stuff with others. Since the boy had no choice, he accepted the offer and started faking their relationship. We can all guess how hard it will become for them to resist falling for each other, so enjoy the drama!
9. Skip Beat
In this one, we follow a hard-working, loving, sweet girl, Kyouko Mogami. She has only one mission: to make his best friend, Shou, happy. She works multiple jobs only to rent an elite-class apartment for him. 
Unfortunately, her feelings and love were one-sided, and Shou was using her for his own means. Deep down, he was pretending to be kind and thought of her as no more than a housemaid.
After overhearing the truth from Shou's mouth, the heartbroken Mogami vowed to take revenge. So, she starts focusing on herself and tries to join showbiz, where she meets Ren, a handsome, rich man and the male lead. Watch it if you like shoujo and drama.
8. A Couple Of Cuckoos
It's one of the most entertaining anime where they pretend to be a couple. It's the story revolving around Nagi and Erika. The duo were swapped on their day of birth. After learning the truth, their families came up with a perfect plan to stay happily ever after.
They force them to tie a knot to each other, which is apparently the perfect way to be together. The main characters definitely don't want to get engaged with an unwanted person, but as if they have any choice. Now let's keep it a secret whether they will get engaged! Not gonna lie; the story is a little predictable, so don't expect something extraordinary from it!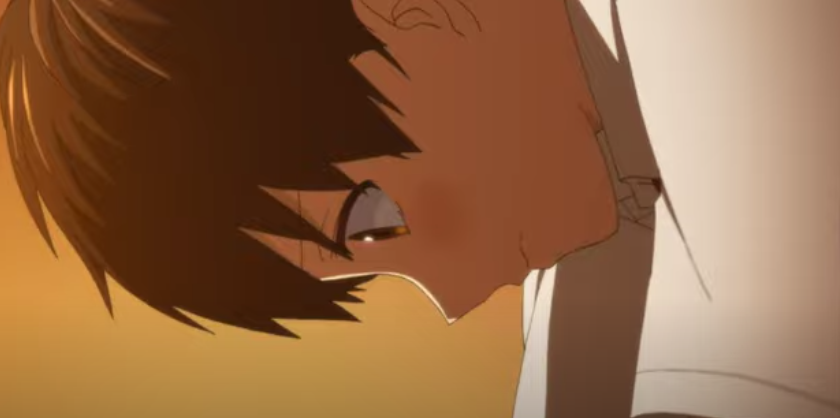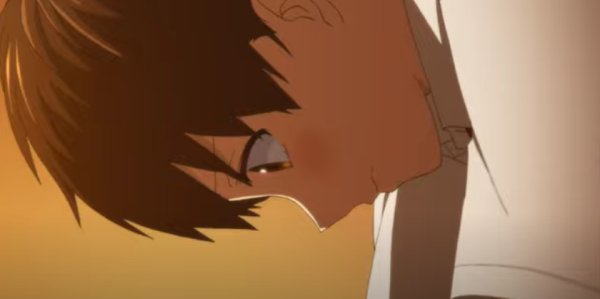 7. More Than A Married Couple But Not Lovers
Jirou Yakuin is the male lead who harbors strong feelings for his childhood best friend, Shiori Sakurazaka. Luckily, he has his hopes high; guess how? His school has a unique rule where they pair random students with each other and ask them to act like a couple.
The couple does everything that a real couple does, and the ones who get closer get more points. Unfortunately, he falls into despair, learning that he is paired with Akari instead of Shiori. To top it off, Akari also wanted to be paired with someone else.
Now, the duo tries to pretend to be a perfect couple only to earn more points and to get a chance to switch their partners. However, there is more to the story; you need to watch it to know.
6. My Bride Is A Mermaid
The viewers are introduced to a high school student named Nagasumi. He goes to enjoy his trip to the Seto Inland Sea, where he experiences some unexpected events. While swimming, out of the blue, he starts to drown, but luckily, a mermaid named Sun comes to save his life.
He was saved for the moment but didn't know what was expected to come, was way more threatening. The mermaid laws demand that mermaids keep their identities a secret from humans, and the girl unintentionally broke the law.
Sun belonged to the family of Yakuza's, so her family came up with a solution and threatened Nagasumi to marry Sun; otherwise, he must be ready to get killed. At first, the duo pretends to be a cute couple, but with time, they can't resist falling for each other. Watch if you want to enjoy an entertaining and cute love story!
5. Scum's Wish
It's another great anime where they pretend to be a couple. Hanabi and Mugi are faking their relationship in front of others, and the world considers them the perfect couple. Hanabi and Mugi don't feel for each other and harbor feelings for their respective crushes.
Therefore, the duo only pretends to help each other win their true love. Hanabi loves her neighbor turned homeroom teacher, whereas Mugi loves Akane, who was once his tutor. The duo understand each other's pain and decide to help each other cope with their loneliness.
4. Nisekoi
Raku, the male lead, is the heir to a Yakuza family. Being a son of a Yakuza is not an easy job, and the boy learns it very well. In his childhood, he promised a girl, and the duo locked their promise with a Pendant with a lock.
The boy has the lock, and the girl carries the key. Unfortunately, Raku doesn't know the girl's whereabouts, and the only thing revolving around his mind is his crush Kosaki. All he wanted was a romantic and beautiful life with Kosaki but ALAS!
The Yakuza's turf gets invaded by a gang, and they make a plan to take revenge. It was decided that Raku would fake a relationship with the Gang's chief's daughter, Chitoge. The duo relationship is bittersweet, and you will enjoy watching their chemistry develop. It would be good if you expect some comedy and twists!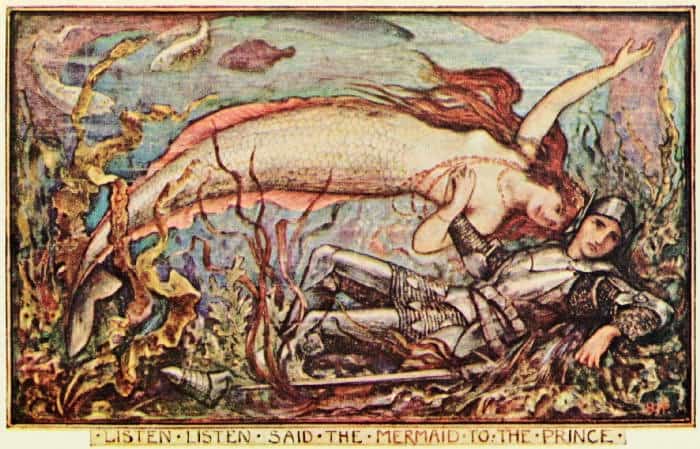 3. Rent A Girlfriend
Kazuya Kinoshita is our sweet main character who has recently got his heart broken and is trying to cope with emotions. Finding it hard to move on, he decided to rent a girlfriend through a dating app. The action proved life-changing for him and he rented a girlfriend, Chizuru Mizuhara. 
They have a good time, but the boy ends up rating her poorly, making her furious. Chizuru couldn't keep the anger to herself and went out on him. Fate plays its part, and Chizuru is forced to pretend to be his girlfriend for the sake of Kazuya's hospitalized grandmother.
Thus the duo doesn't realize when they start loving each other for REAL while playing this game of love. Rent A Girlfriend is the perfect rom-com and, specifically, the best anime where they pretend to be a couple.
2. Black Prince And Wolf Girl
Not gonna lie; if you have an interest in rude, hot, in short, bad boys, then you're going to rewatch it on a loop. Yes, mark my words; there is no going back! Erika is our sweet girl who fears being left out if her friends figure out she is single.
Thus to convince her friends, she clicks a random guy and shows them the picture lying that she is dating him. And there you go! Erika never thought that this lie would have so many consequences.
The hot boy turns out to be Sata, their school's popular handsome. After her friends claim to know the guy, she runs to beg him to pretend they are in a relationship. The rude boy agrees on the condition that Erika will have to be his DOG and should come running whenever he calls, irrespective of the time or place. Watch to know how this fake couple becomes real.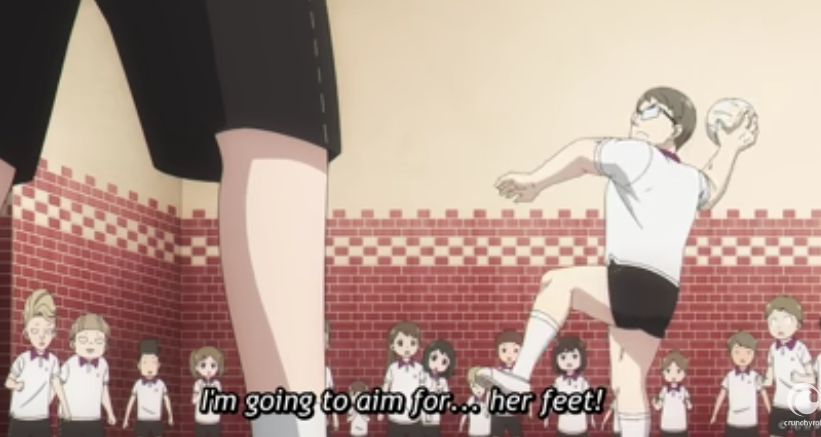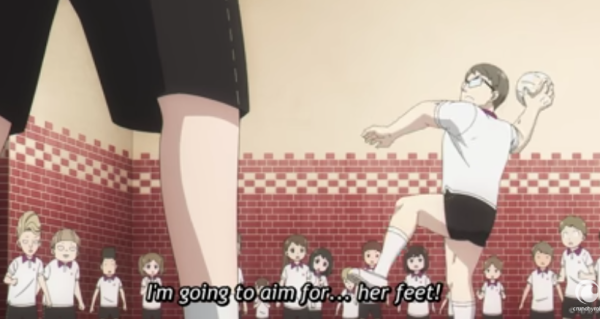 1. Spy X Family
If you still haven't watched it, you need to watch the first episode Right Now. This one is a complete package that offers not just romance but an awesome ride full of laughter. Spy X Family is centered around Loid Forger, an excellent spy, Yor, an amazing assassin, and Anya, a cute mind reader. 
Loid was assigned a mission that demanded him to be a family man. Thus, he does a fake marriage with Yor and adopts Anya. The hilarious thing is, despite being a spy, the man didn't know that his wife was an assassin and his daughter a mind reader.
The trio tries to adjust to their new life filled with threats, dangers, laughter, and unpredictable events! Don't worry about the love chemistry between the leads; it's sweet and sour!
Conclusion Anime Where They Pretend To Be A Couple
So, what are the anime that you have put into your watchlist? Don't forget to inform me about your choices; it will help me understand your likes and dislikes better! So, next time, I can come up with something according to your taste.