Love stories are always fun to read; it's a double bonus if they are high school love stories. Angel Next Door Spoils Me Rotten is a sweet and cute story of two high schoolers turned neighbors who eventually turn lovers! I had the same butterflies as you while reading this one.
One can't simply resist oneself to look for such stories more. But, my fellas, you don't need to stress; your friend is here with some spectacular recommendations of Light Novels Like Angel Next Door. So, without any further wait, let's immerse ourselves in the world of beautiful love stories.
6. Gimai Seikatsu
In Angel Next Door, the love birds were neighbors, but here the main leads live in the same house. Dang, but there is a twist; their love story isn't that simple. Asamura Yuuta is our handsome male lead, and Ayase is the novel's heroine.
They both study in the same school but have never been so close. Fate plays its part, Yuuta's father remarries, and Ayase becomes his stepsister. Yes, that's an awkward part, but this is also something that adds charm to their chemistry. Both start as strangers, but fate brings them closer over time. Nevertheless, they try their level best to keep their distance.
Besides, our girl is a person who is very independent and would never depend on others. This independent nature of Ayase makes it hard for Yuuta to deal with her. Trust me; you'll find yourself attached to the characters right from the beginning.
5. Lonely Me And Lonely Caring Goddess
The story is precisely what the name implies both the main leads were lonely. You know it's a perfect match when two lonely people end up being together. Satsuka Sara Senpai is the Vice President of the school, known for her beauty, gorgeousness, and loneliness.
On the other hand, Takanashi is our lonely boy whose life flips after the lonely goddess falls in love with him. The boy was not lonely by choice but usually avoided by people. It started in middle school when people started ignoring him due to an incident. 
He left the school, but the same happened, and he finally realized that he was fated to be lonely. However, after some events, his life started changing; it was as if someone was taking care of him. Was it destiny's plan? Why would his life change? To get all these answers, my lord, please get to the light novel! The author tried to develop curiosity from the start so that readers would be intrigued and devoted to the novel. Like every story, this story never fails to create butterflies in the stomach.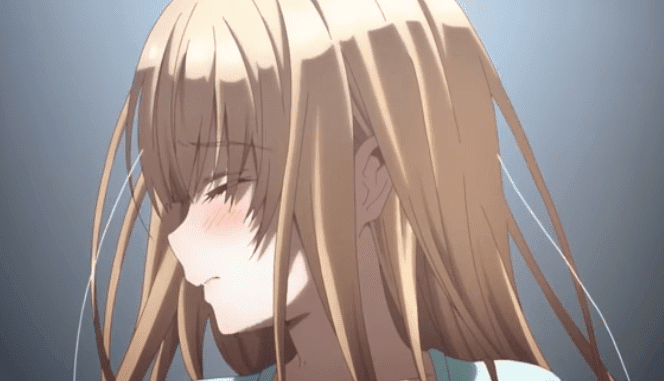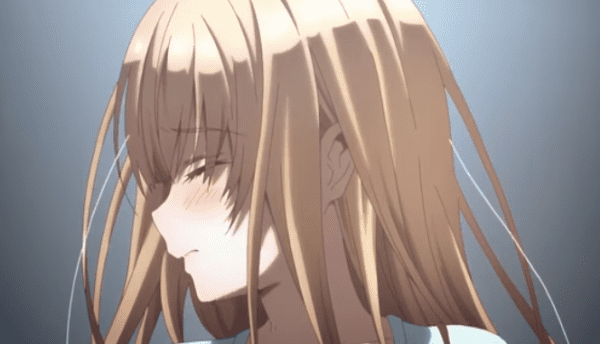 4. How To Keep A Distance From A Beautiful Girl
Another sweet one is where the author develops the story bit by bit. It's more fun to see the love birds get closer bit by bit rather than all at once. That's what makes this one worth reading. Yes, it's not too slow-paced, and you will not feel bored. The plot focuses on Kusuba and the gorgeous Rika. They were unaware of the grand plan that was in action simply for them. Both of them start on a bad note but eventually realize that the other is not a bad person.
At the start, the more they wanted to avoid, the more they would bump into each other. Their so-called peaceful life, even in their homes, ended after they became neighbors. Kusuba is a lonely person who hates accepting it. Nevertheless, he no longer remains lonely with Rika in his life. It's a mix of Angel Next Door, and you will find it similar to it in many ways. There is nothing complex in the story, and it's very straightforward. You can't expect something out-of-the-box!
Tip Check out romance anime where the guy is shy!
3. There Is No Way A Side Character Like Me Could Be Popular, Right?
If I talk about only one thing that will keep you spellbound to the novel throughout, then it would be the Male lead. He is an ideal guy that everyone dreams of being with. Tomoki is a boy who is happy even for the little things, which makes his character wholesome.
Not everyone around him likes him, and they often avoid him because they seem to fear him for no reason. Tomoki had accepted his life and never thought to change people's opinions. Then, one day, his friend's sister proposes to him out of the blue.
Just imagine a girl loves a guy who everyone despised? He wasn't interested, but for the sake of friendship, he ended up being her fake boyfriend. I guess you guys can imagine the next, right? From being a phony boyfriend to a real one, things get spicier and sweeter between the two. I am sorry I can't spoil any further because we all know romance stories are more straightforward, so one can't spoil much!
2. Shitsurengo Kenaku Datta Osananajimi Ga Sato Kashi Mitai Ni Amai
Best friends turned lovers sounds dramatic, but it is undoubtedly fun to see it happening. Yu Sawatari and Kokoa Shirayuki are childhood friends. Yu is your male lead whose life gets mundane for a while when he faces a heartbreak. Kokoa is a friend who has been in love with him for a long time but couldn't get a chance to express herself.
After seeing her love and best buddy heartbroken, she tends to him and takes care of him. Spending time with her heals his broken heart, and he gets better as time goes by. In the end, the person who glued the broken pieces of his heart was his childhood friend. This novel is full of emotions; sometimes, one feels extremely sad reading it. Well, one can say it's the beauty of the novel.
They start growing closer and closer, and their status shifts from being best friends to being best lovers. Read this exciting and heartwarming love story for a fun time.
Tip: check out romance anime with a protecive male lead too!
1. How To Melt The Ice Queen's Heart
This one is similar to Angel Next Door, with added emotions, intriguing characters, and a captivating plot. Asahi is a guy who never feels at peace without helping others, while Fuyuka stays away from meddling with people. Like Angel Next Door, both the leads turn out to be neighbors and classmates. Fuyuka is known as the Ice Queen because of many reasons. The reasons are her flawless beauty and cold behavior, as she never gets free from anyone. People wanted to befriend her, but she would straightaway ask them to stay away.
She was a top scorer, so it was impossible for anyone not to know her. However, things begin to change when Asahi starts to get closer to her. One day he ended up asking her, "Hey, are you okay" and that was just the beginning of their story. There is hardly anything that will not make you remember Angel Next Door!
TIP: check out anime where they kiss more than once too!
Conclusion on light novels like Angel Next Door
So, my fellow novel lovers, we end our discussion with How To Melt The Ice Queen's Heart. That was the best recommendation for Light Novels Like Angel Next Door. I am very sure that this will similarly entertain you. All the others on the list are also similar to it but are charming in their unique way. So, let me know which one you are going to start with and how did you like it?