Ahhh, Romance anime have an excellent fan base, and most are girls. The fun is doubled when it's a romance anime with protective male leads. Handsome MCs who care for their love and protect them, risking their lives, is a gem. So get ready to watch several romance anime with protective male leads!
There you go!
5. Yona Of The Dawn
This anime will let you experience multiple emotions. You will feel sadness, happiness, betrayal, and a lot more. Princess Yona was in love with her cousin Soo-Won. On her 16th birthday, her life presents her with some harsh truths and infinite sadness. She gets surprised after witnessing Soo-Won as the murderer of her father.
He was after the throne. To save her life, Hak, our protective male lead and Yona's childhood friend, helps her escape. He takes her to his land, where he keeps the princess's identity hidden. There is a lot of action and events where you will bawl your eyes out seeing the cute chemistry of our MCs. 
Yona of The Dawn is a hidden gem that is often forgotten amongst the many similar shows we have now. Why I would not call the anime vintage, it does have that "older" feel and smaller studio atmosphere to it that I like a lot.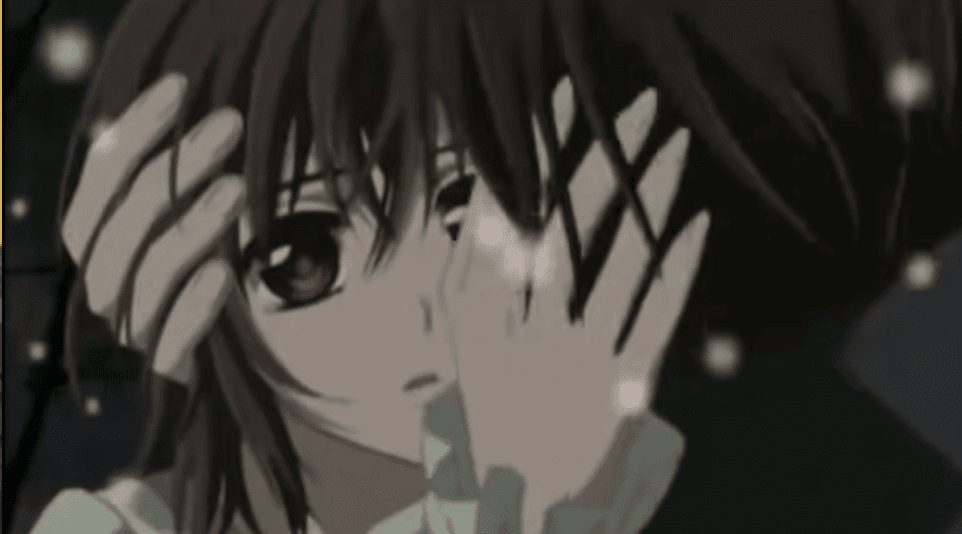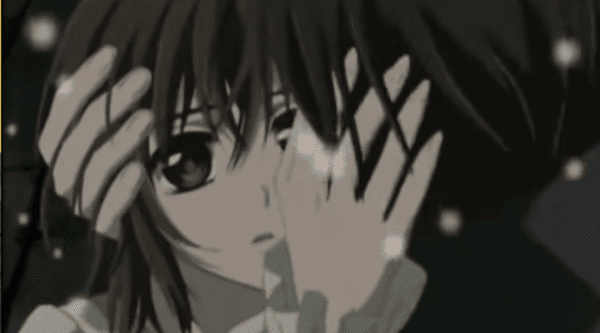 4. Vampire Knight
Whatever the story's ending, if there are vampires in it, I am in! I can bet many of you have the same thoughts as me. But, if you think that vampires are some haunted creatures, then my lord, you are highly mistaken! Vampire Knights beat all the romance anime when it comes to beauty. Having a romance anime with the protective male lead and a vampire MC gives you a Twilight feel which is pretty nostalgic to some of us. 
The handsomeness of the heroes and gorgeousness of the female MC will make you feel butterflies in your stomach. This is a heart-touching story of a vampire Kaname, vampire hunter Zero, and a not-so-ordinary girl, Yuki Cross. Yes, my lovelies, it's a love triangle, and it might break many hearts if they chose to ship the most handsome guy with Yuki. (I just gave you a hint, so no spoilers!)
The story begins with Yuki, Zero, and Kaname as they begin their student life in the academy. Kaname has a huge fan following amongst girls, but he feels for only Yuki. Yuki is a spunky girl in a not-so-ordinary academy. Their academy is divided into two sections, the morning and night; however, not many know that night classes are mainly for vampires.
Her everyday life is eventful in the academy as she has to play the role of a guardian to maintain discipline. Or instead, she accompanies Zero to maintain control of any uncanny activities between vampires and humans. But, things change when Zero's thirst for blood surges and Kaname, the school's elite, begins to show his favor to Yuki openly.
You will cry your heart out seeing the handsome Kaname being protective of her only love. But, trust me, you can give it a go if you are not afraid to lose your heart to Kaname or Zero.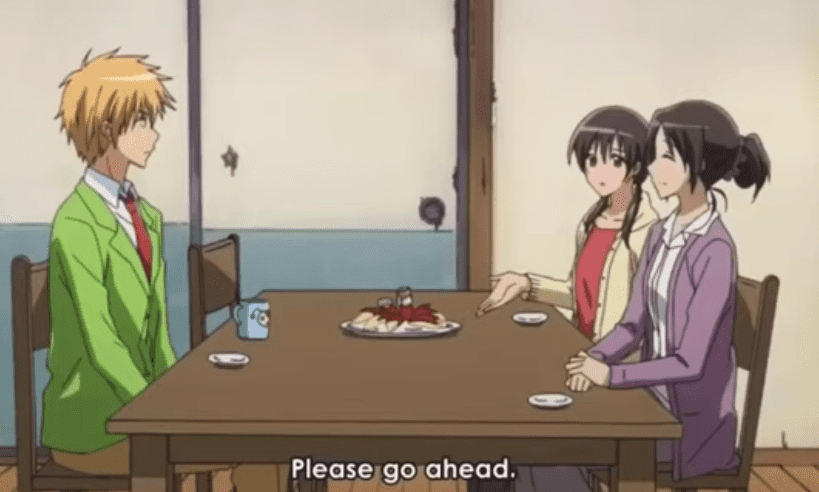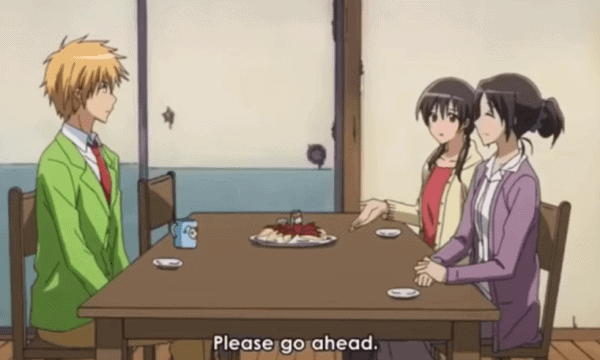 3. Maid Sama
Aha, consider yourself lucky that you get to hear about this anime. This anime gives unending pleasure and entertainment. To describe it in two words, it would be a rom-com. It is the story of strict school president Misaki and dashing Usui. 
Both study in the same school, which once was an all-boys school but is now co-ed. Misaki is the student council president, famous for being stern, and all the boys fear her. She is a hard-working girl who struggles to maintain her scholarship and works part-time as a maid in a café to make ends meet.
Things become exciting when Usui finds her as a maid, who can be trouble for Misaki if he discloses her secret. To save herself from the humiliation, she reveals her family situation to Usui. There you go! Usui loves to tease her, and from there onwards, an unending sequence of comedy, love, and whatnot starts!
Besides, you will lose your heart to the MC; he is gorgeous. How he protects Misaki from dangers and humiliation will melt your heart instantly. This might be the one anime where with the most protective male lead on the list. Unfortunately, a couple of dull and predictable episodes in the show bring it down a few rankings.
2. Wolf Girl And Black Prince
Believe me or not, this one will be your favorite romance anime with protective male lead if you like fairy tale like stories. Do you like the idea of handsome bullies falling in love? If yes, then this anime is your present. Erika is a naive and pretty girl who fears that her group of friends will outcast her if they learn that she lacks a boyfriend. So, to maintain her friendship, she clicks the photo of a handsome guy and proudly shows it to her friends. 
Her happiness transforms to shock when her friends recognize the boy as Sata Kyouya from the same school. Dang, Erica is in trouble, and to save herself from more problems, she welcomes another, begging Sata to pretend to be her boyfriend. 
If you think that Sata is a gentleman, then dude, you will regret it soon. He agrees with her on the cost that Erica will have to be his dog. Yes, you heard it right; he wants her to do everything he tells her to do. The poor girl, having no choice left, had to accept it.
Over time, Erica starts falling in love with the handsome bully, but he doesn't feel anything towards her. However, we know it's a romance anime with the protective male lead, so things will change. So grab your popcorn to enjoy the show and see what changes our bully into a protective MC.
This story is full of waves of laughter, making one feel a roller coaster ride of emotions. Keep in mind that the anime starts a bit slow and might be dull. However, it gets interesting quickly after a few episodes and is worth watching.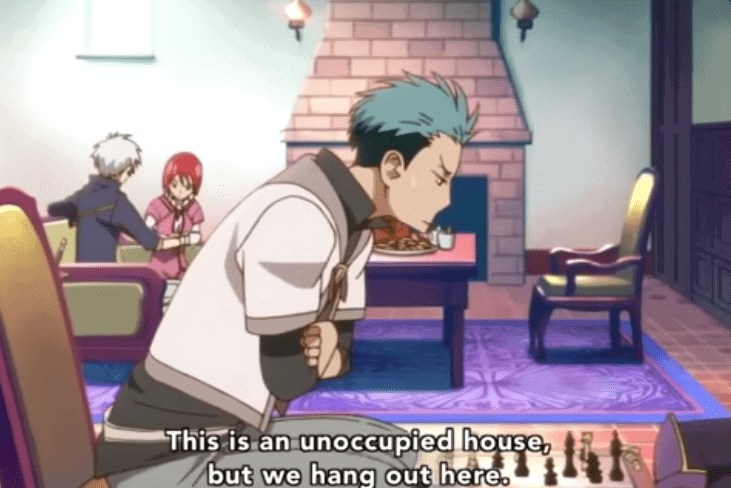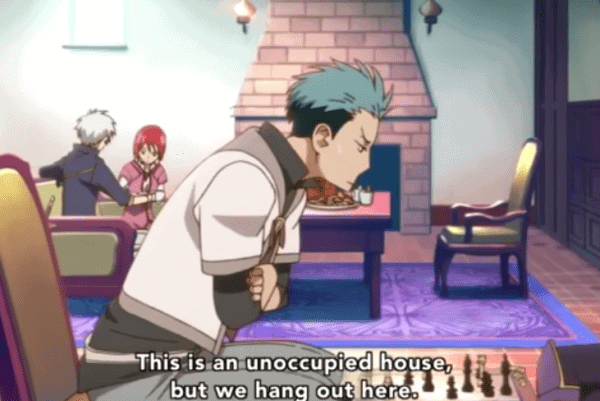 1. Snow White With Red Hair
Now for our number one of the ranking of romance anime with protective male lead. This is the story of Snow White, with red hair. However, the story is not your typical fairy tale. Shirayuki is a beautiful girl whose red hair adds extra charm to her personality.
She was living her daily life working in a herbal shop till one day, and her life became troublesome. Her encounter with a prince named Raji makes her life terrible. He wants her to be his concubine and to save herself from his evil desires, and she runs to escape.
On her way, she is saved by none other than Zen, our protective male lead. But, of course, a regular guy simply can't be this handsome, and guess what? It is revealed that Zen is a prince himself of the Clarines Kingdom. From there onward starts the cute chemistry of Zen and Shirayuki. She decides to accompany him to his homeland to return his favor of saving her. The action and romance make it different for one to not imagine the couple.
It is a short anime of 2 seasons, each comprising 12 episodes. So it will only cost you approximately 8 hours to binge-watch their fantastic love story. So, are you ready?
Conclusion on the best romance anime with protective male lead
Okay, fellas, this was all for today. All the above-listed Romance anime with protective male lead are worth watching. There is action, fantasy, powers, betrayal, and adventures. Choose the one that best suits your taste! Then, let me know in the comments below about your favorite love story.
If you are looking for more romance animes to binge-watch, we have got your back. Here are two fantastic article recommendations we have for you to check out:
Did we miss a great anime, or do you have some recommendations for romance anime with a protective male lead? Let us know in the comments!