Performing arts anime are enjoyed hugely not only in Japan but globally. The level of art and creativity they offer is remarkable.
That's also the reason why many otakus demand more of this category. However, dancing anime have a different fanbase; among them, anime about ballet are adored the most. So, on your popular demands, I am back with some engaging anime about dancing! Let's get to the recommendations below!
1. Princess Tutu
Ahiru is your cutest and most talented princess Tutu. A fairytale wouldn't be an exaggeration if her life were to be explained. She is a girl, but actually, she is a duck. She was bestowed with the ability to transform into a girl Drosselmeyer. After turning to Princess Tutu, she mesmerizes others with her charming ballet dancing.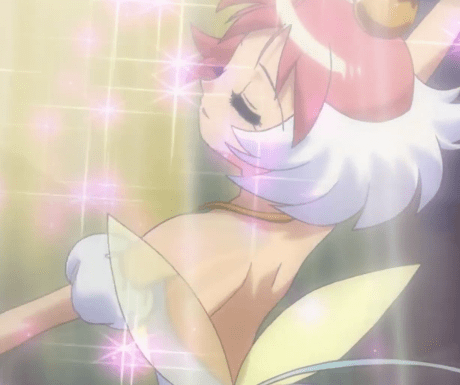 However, her life gets a little tough when she accepts the challenge of collecting the Prince's heart shards. It's a simple and sweet story that will make many of you nostalgic with its artwork, plot, and soundtrack! The anime first aired in 2000; now you know why you'll feel nostalgic!
If you are judging it from the name, don't because you can not even get close to what this anime has in store. It's the best for all those who like dark fairytales with romance. 
2. Dance Dance Danceur
Ballet is an art, and only some understand the beauty of having this talent. Junpei is the show's protagonist whose life changes when he develops an interest in ballet. This was sudden when he attended his sister's ballet recital. Seeing a male ballet dancer intrigued him. However, he kept his love for ballet a secret because not many consider it a respectable profession.
He was afraid of people's typical ideals of considering male ballet dancers as effeminate. Therefore, Junpei decides to spend his time in the soccer club, which is considered manly. Little did he know that talent can't remain hidden for long. Miyako discovered his talent.
After seeing his potential, she offers him to join her mother's studio. Whether he chooses to join it is the suspense I can't spoil. So get ready, my friends, to watch this beautiful art!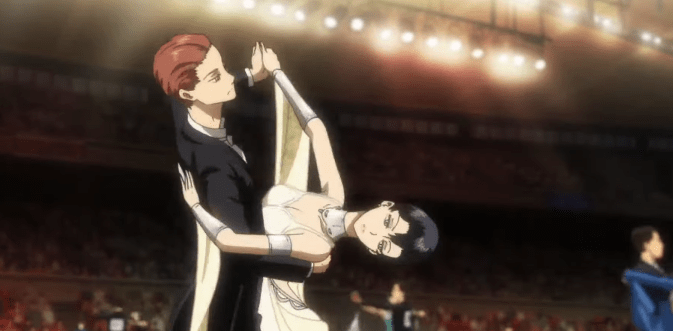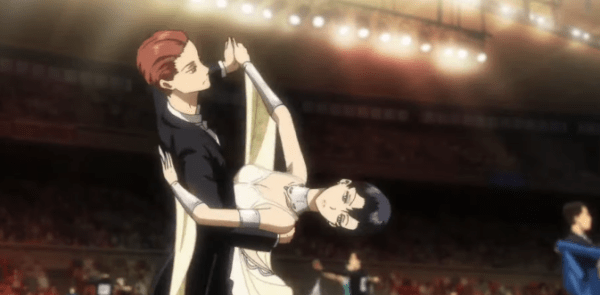 3. Welcome to The Ballroom
Tatara Fujita is our sweet high school student who doesn't like to step out of his everyday lifestyle. He is a person without any specific dreams or goals for the future. Plus, he was a bully victim, so his life lacked the proper charm. 
One day, a man named Kaname saves him from the bullies and later offers him to join his dance studio. For Tarara, it was a difficult decision to make, but he ended up entering the studio. A new chapter in his life unfolded; it was the one he never expected to have.
In a little to no time, he started becoming a competitive dancer, which helped him get into the limelight! However, the anime is not solely focused on dancing; there is romance, drama, and comedy! It offers more than expected! Though the animation is not that high, it's not bad either.
4. Tribe Cool Crew
This is the story of Haneru, a middle schooler passionate about dance. A popular dance idol, Jey EI, very much inspires him. Hardly a single day passes without his dance practice outside the memorial hall. And he didn't even cater to the thought that there was someone else who knew about his dancing talent.
A secret online dancer named Kanon follows him practicing dance. Haneru soon learns that the girl is also a dancer, which intrigues him. He ends up wishing to be his dance partner. Finally, they team up and begin their dancing journey as street dancers. Slowly, the duo is joined by some talented dancers, forming a group called "Tribe Cool Crew."
They start getting popular and struggle to achieve their goal of dancing alongside Jey EI. The anime is full of entertainment and cool dance moves. So my dance lovers, get ready to feel energetic! This anime will keep you entertained with a decent pace, and boredom won't be anywhere close to you. (I hope so)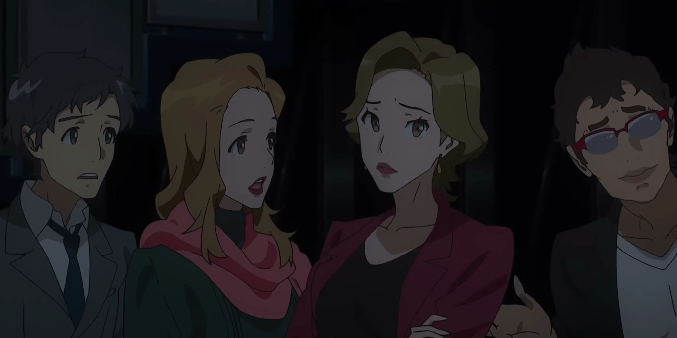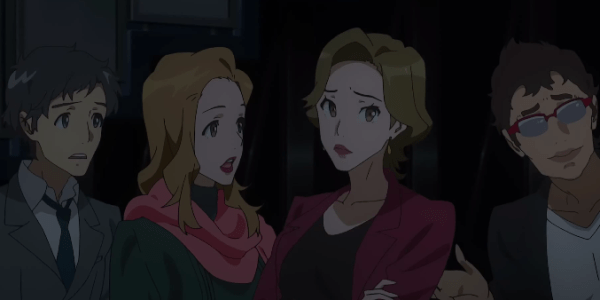 5. Wake Up Girls
The good thing is this anime doesn't only involve dance but singing as well. It follows the lives of girls who are idols. Performing in front of the audience was a way to earn. Unfortunately, their first performance day was the worst as the manager ran off with the money, leaving the company nearly destroyed. However, the girls were lucky enough to get a second chance.
The anime beautifully showcases the girls' problems and struggles inside and outside the industry. It is always challenging walking on the road to success. Seeing the girls facing each hardship with courage is overwhelming. They learn the harsh realities which help them grow. They start their gigs and later give tough competition to many other popular bands! Watching the journey of a band is never boring, so it will surely entertain you! It was enjoyable, and I am sure you'll be delighted after watching its 12 episodes! 
You will fall in love with the songs, and the characters make it more enchanting. Do you need some more reasons to begin watching it?
6. Hanayamata
This is one of the cutest and sweetest anime on the list. Naru is a 14-year-old high schooler obsessed with a fairy tale princess. Her life revolves around fairytale fantasies and stuff, whereas her friends are busy in rock bands and performing arts. Then, one night, Naru sees a cute girl she mistakes for a fairy.
The girl asks her out on a dance, and the experience becomes her best memory of Naru. The other day in school, she sees the same fairy joining her school. However, the story takes a different turn when the girl, Hana, requests her to accompany her in creating a dance club. The club will focus on Japanese dance styles. The anime focuses on the Yosakoi dancing style, and Naru finds herself slowly getting attracted to it. 
The duo starts their struggles in fulfilling their dreams. Though it's not about ballet, it does show cute dance styles similar to it. The plot development is a little predictable, but it doesn't make it bland.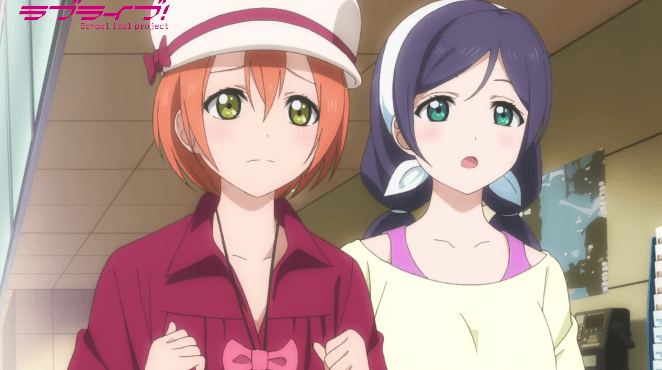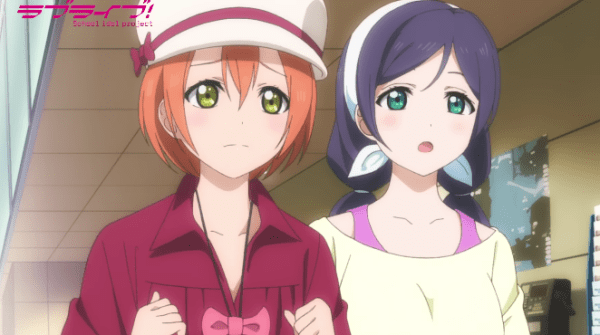 7. Love Live! School Project
The anime follows the struggles of 9 high schoolers and their struggles in saving their school from shutting down. The school was in crisis for a long time, and now it was nearly closing down anytime. Honoka is our main character who vows to save her school at any cost. After looking for different ways, she finally comes up with a solution. She created an idol group along with her best buddies to earn popularity. 
It was 78only because it would help the school gain fame. Another problem came their way when the student council president refused to let them create the idol group. She vowed not to let that happen in any way. This couldn't stop our girls, but Honoka couldn't find more members for her band. The girls then decided to enroll themselves in a Love Live competition that would select the best school idol, group.
Whether the girl will succeed in saving their school or not is for you to watch. I enjoyed watching the anime as it was just 13 episodes (first season). Hopefully, you will enjoy it too, as it is short! The characters are so beautifully designed and written that one can't do anything but admire them.
8. The iDOLM@STER
This is another great anime for those looking for performing arts. You will not only enjoy dance performances but singing as well. The anime follows the lives of 13 professional idols and their journeys to becoming the top celebrities in the country. However, their journey is not something all about fun and entertainment. 
They face different hurdles, and certain circumstances force them to shed tears and sweat.On the other hand, their rival production company was giving them tough competition, so they had to work beyond their limits. The overwork disturbs their family bonds and relationships. It becomes difficult for them to maintain a safe balance between work and personal life. They do get fame but simultaneously lose the love of their close ones. A few anime focus on the harsh realities of celebrity life. 
Everyone lives a perfect life, but it's not the case. Eras behind the scenes are full of bitter realities. The anime gives many lessons to those who seek it. Undoubtedly, it's one of the best idol anime that makes sure to bring bright smiles to the viewers!
Conclusion
Okay, my cutest friends, this was all for today. Let's end our discussion regarding the best anime about ballet. Though not all of them focus on ballet, the other dance styles are fun to watch. So, let's request our anime producers to produce some worth-watching anime about ballet.
I am also missing seeing a cool ballet performance in the anime! If you know some great ones, don't forget to name them in the comments below! I'll wait for your response, as you know I love listening to you. Till then, take care; bye!