Isekai is the genre that is trending nowadays in the otaku world. Recently, a few isekai entries have broken the records of previous hit anime. Therefore, Otaku has found a new genre to enjoy their time, which is exhilarating.
Isekai anime, where the MC starts weak and becomes OP is the first choice of weebs to binge-watch. Additionally, it is the traditional way of progressing in anime, yet it is always the most popular among others. I have brought a list of such anime for my otaku friends! Let's begin with it ASAP!
12. Arifureta
Hajime is a teenager whose life changes when he gets summoned to a different world. Though he was not the only one, his classmates accompanied him there. All of them were bestowed with immense powers, unlike him. To add to the list, they were also assigned to fight against evil and save the world.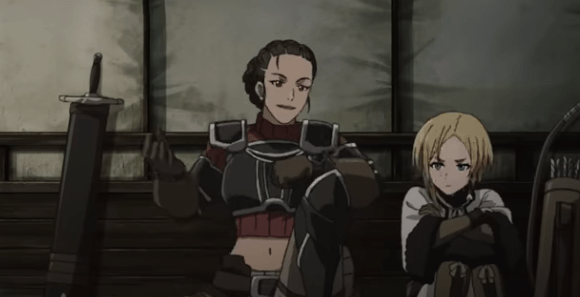 Fighting without powers was difficult, and nothing was more embarrassing than living as weak. His fellows continued to despise him and started considering him useless in no time.
One day, one of his friends betrayed him, and he was trapped in an abyss. In a do-or-die situation, he finds himself fighting monsters and striving to live. It was a life-changing moment for Hajime; his will to survive made him fight the monsters. The more hurdles he overcame, the more he leveled up.
Finally, he befriends a vampire named Yui and some others in the abyss. He sighed with relief because they all held the same goal. Hard times made him stronger, and his journey to be the best has started!
11. Grimgar Of Fantasy And Ash
If someone out of the blue forced you to fight a war, would you agree? You'll be left with multiple emotions, including fear, anxiety, and much more, right? Plus, you are no warrior but a regular high schooler or maybe a salaryman. Still, you are human, a pretty normal one.
The same goes for a group of people who found themselves in a different world named Grimgar. They had no idea about their whereabouts, their past, or anything. All of them were forced to be soldiers, which meant killed or to be killed. The skilled ones made their group, and the weak ones were left together.
In them was our MC, Haruhiro, who was weak enough to get nervous quickly. It's the journey of Haruhiro, who starts weak but becomes OP. It's not easy to transform, so you will see this nervous guy's ups and downs! If you have a taste for adventure, then you'll enjoy it!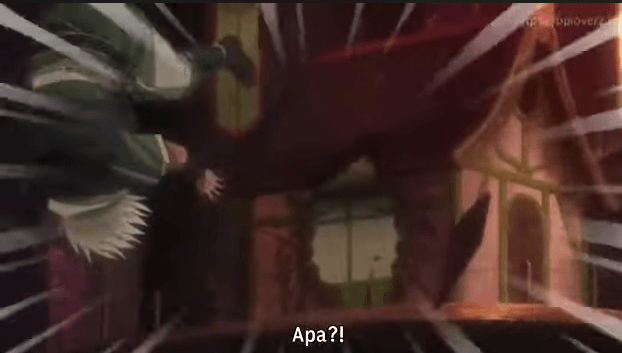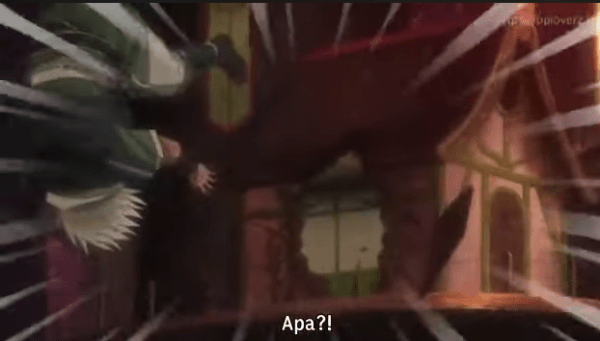 10. Tsukimichi-Moonlit Fantasy
This is the story of Makoto, who was forced to enter a new world due to a deal signed by his parents with a goddess. It was deduced that he would become the hero, but nothing went as per predictions. The goddess doesn't consider him worthy of a hero and sends him far away from humans. Makoto was given the ability to understand all languages except human language. It was nothing less than suffering for our boy because he wanted to be with humans.
Nonetheless, everything is good, as our boy wins everyone with his charm. He befriends different species who join his goal to build a separate community. But, of course, an average human can't do all of this!
His magic powers start developing the moment the goddess sends him away. It's a fantasy journey of a boy considered unworthy but proven to be the most powerful hero. It's a little complex anime but entertains its viewers with twists and turns.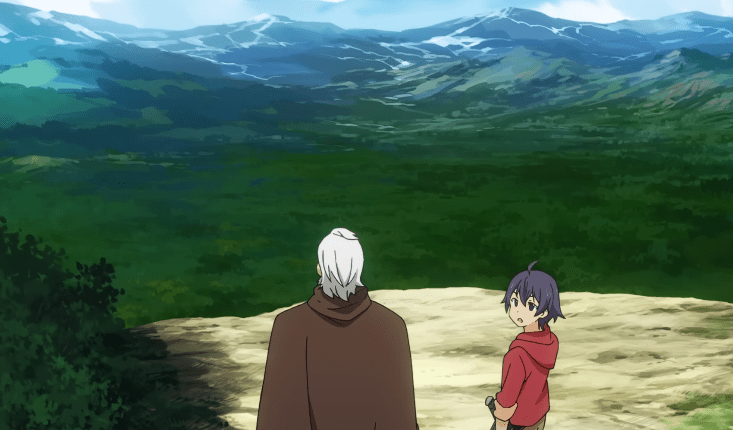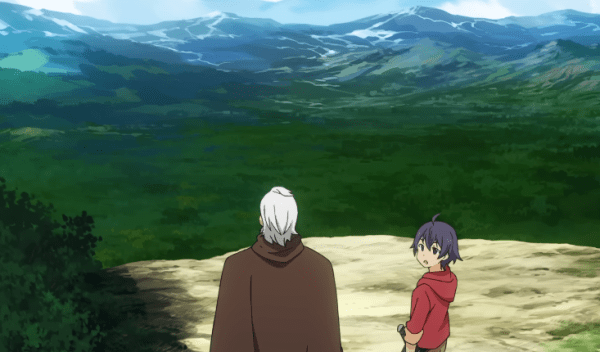 9. Mushoku Tensei
Mushoku Tensei has surprisingly given tough competition to other isekai anime. It started gaining popularity from its light novel. We all dream of living an ideal life in a new world full of caring people, right? It's a story of a 34-year-old guy who was blessed to start his new life as Rudeus Greyrat in a new world. Imagine an old soul in the body of a newborn; won't it be enough to be entertaining?
Rudeus enjoyed everything he lacked in his previous life. In this life, sorcery and swordsmanship weren't something uncommon. Therefore, he started mastering magic from a very young age. Finally, there came a time when he surpassed intermediate magicians at the age of 15.
It's a unique journey of a guy who was weak in his past life and started as OP in the next life. The beginning of the anime covers Rudeu's training, his bonds with loved ones, and all. Just wait for a little while until the entry of some OP villains because it's no fun if the hero is the only OP guy in town!
8. The Saga of Tanya, The Evil
The story begins with Tanya, an ordinary salaryman who reincarnated after getting murdered. However, unlike any other reincarnation story, this one is a gender bender that attracts much attention. She is a girl, but inside her resides the soul of a daring man who challenged god. Yeah, it's a bit twisted, but that brings in the right amount of fun and thrill.
Tanya was OP enough in this new life to earn a tremendous military reputation at 9. Tanya is living this life as a punishment for her sins. She should do anything but die a natural death; otherwise, she will be thrown to hell. Her only option at hand is to do anything and everything to fulfill these goals.
It's for anyone who wishes to see something different. The MC is unlike other protagonists, who are kind and good enough to sacrifice themselves. Tanya is more like an anti-hero. The idea and the character design spellbind the audiences from the very start.
7. So I Am A Spider, So What?
I am sure many of us dream of being reborn as our favorite heroes in a world of superpowers. But, unfortunately, half of our dreams sometimes come true, which results in a punishment. The plot introduces Kumoko, and a simple girl reincarnated as a spider.
It was nothing less than a nightmare for her, especially seeing others of her kind be reincarnated as nobles. However, she never loses hope and vows to get stronger. Living as a spider wasn't easy, but the will to survive made her OP. Our girl had to face many hurdles and life-risking dangers.
If you like female MCs who start weak but become OP, it is a must-watch for you! Kumiko's character and personality are worth admiring despite hardships. How she matures with the anime and her relatable incidents are always appealing. She never fails to appear as a happy-go-lucky spider!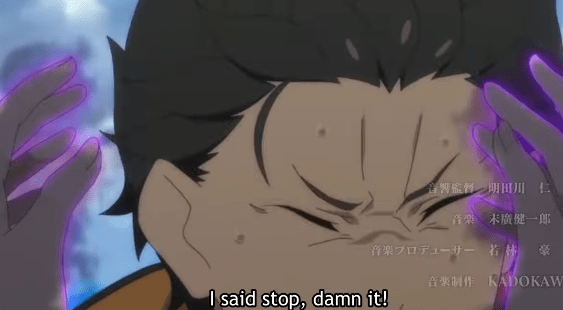 6. Re Zero Starting Life In Another World
Subaru was enjoying his life till the day he was summoned to a different world. Not knowing what is happening to him, things get worse. The new world gives him no time to relax. Instead, it welcomes him with deadly attacks. Luckily a girl saved him but eventually, they died. Wait, what? YES! The story gets interesting when it's revealed that Subaru has the power of time.
Return By death is simply the power that enables him to return to the past every time he is faced with death. Subaru was considered weak till the moment his new power was discovered. There are still many things that will intrigue you. Why he was summoned, whether he will change his fate, and a lot more. So, bring your popcorn and start binge-watching it ASAP!
5. The 8th Son, Are You Kidding Me?
Shingo is a 25-year-old guy who gets reincarnated as the 8th Son of a noble family. Despite being noble, the financial conditions were very poor. The 8th sin is named Wendelin Von, a six-year-old kid. Having no other choice, Shingo decides to work for the betterment of life.
He finds ways to improve the financial status of the family. The character development of Wendelin is the most refreshing part of the anime. Rarely does it happen to see the MC's journey from a kid to a teenager? The anime gives motivation to everyone who is striving to change their lives for good. The MC becomes overpowered but not in terms of supernatural powers!
4. My Next Life As A Villainess
This is the story of a girl who was reincarnated in a game world as the antagonist Catarina Claes. We know villainesses are born to die, and Catarina vows to change her fate. It won't be fun otherwise, and that is predictable.
Striving to become the best enough to change fate is overwhelming to see. Different hurdles lie in her way, but she knows what to do. This anime is not a cliche fantasy isekai. It's for all who wish to see the MC becoming OP in terms of inner strength, love, and luck.
Stay strong while watching this anime filled with dazzling charm and beauty. Humor and laughter will follow you persistently, so you have no options aside from enjoying it to the fullest.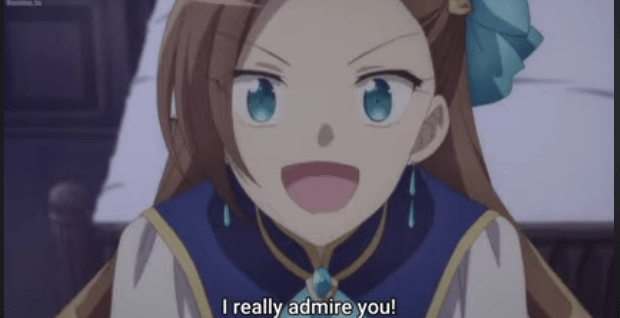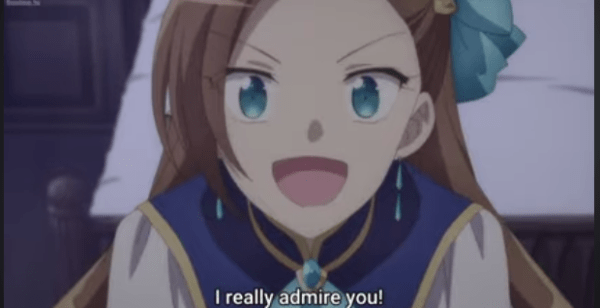 3. Choyoyu High School Prodigies Have It Easy Even In Another World
This story revolves around seven talented high schoolers who survived a plane crash. Though they survived the plane crash, they were not in the same world. They were now on a new planet named Freyjagard. Surprisingly, unlike theirs, this world was formed with two races named Hyuma and Byuma.
One of the races helped the group; in return, the heroes decided to help them. It was revealed that these seven students hint at the legend of heroes who saved Freyjagard from evil. The talented students vow to solve the issue of people amidst finding their ways to return! Its characters are likable and the primary sources of entertainment. However, it might not be the one if you are looking for something extraordinary.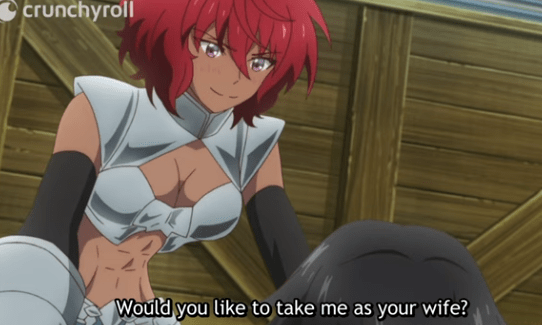 2. Isekai Cheat Magician
Going to a different world seems incredible, but nothing better than going with one's best buddy! Taichi and Rin are high schoolers who get summoned to a new world. They were welcomed with a beast attack.
Luckily, some adventurers came to their help, advising them to learn some survival skills. It's the world of magicians, and soon it's revealed that Rin and Taichi surpass above-average magical abilities. They begin their journey to tame their powers to survive.
Meanwhile, unfolding the mysteries of them entering this world. It's a perfect anime to binge-watch if you like magic anime with OP MC. I won't say this would be the best anime on the list, but it would be suitable for passing the time.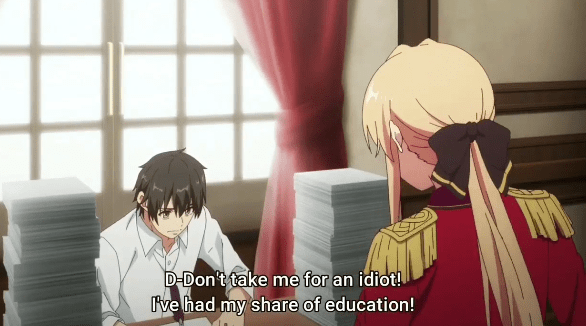 1. How A Realist Rebuilt The Kingdom
Kazuma Souya was living a lonely life after the death of his grandfather. The universe made him busy by transferring him to a new world. Humanity was fighting with demons, and Kazuya was summoned to give a helping hand. The MC decides to work for the betterment of administrative reform. The idea of empowering the kingdom by working on his bureaucratic sector was spellbinding.
The MC starts weak but becomes OP by gaining a reputation in the new world. Watching Kazuma rebuild the kingdom is fun, thanks to the music and pleasing visuals. The MC is not like ordinary ones who will vow to beat the demons but the ones who will think of a way to settle things. He is blessed to use magic which helps him level up quite effortlessly. So yes! Those of you who want to enjoy magic can feel at peace!
Conclusion on Isekai Anime Where The MC goes from weak to strong
All of the entries mentioned above are unique in their way. Some focus on the female leads, and some on the male leads. Some are fuelled by revenge; some are driven by resolution and more.
I look forward to you all watching at least one from the above list. If you do, then remember to keep me posted!