Anime where the MC is a kid, is worth watching because most have excellent character development. Watching adults has now become a little common. M.C.s who are kids bring a lot of purity, innocence, the purest form of passion, and a lot of fun with them.
Additionally, most young otakus prefer to watch such shows. Therefore, I have brought a list of the best anime with a young MC for my fellas. Here we go!
7. Wise Man's Grandchild
As the name suggests, this is the story of a Wise man's grandchild, Shin. The boy was reincarnated in a new world where he was blessed to be the grandson of Merlin. It is the world of magic and martial arts, and Shin wasn't exceptional in any of them.
Shin's lack of skills was justified as he belonged to an ordinary world where he was a salaryman. All thanks to the grandpa who taught Shin different valuable skills, including magic and combat. After turning 15, a new chapter of his life starts when he enrolls in a magic academy to hone his skills.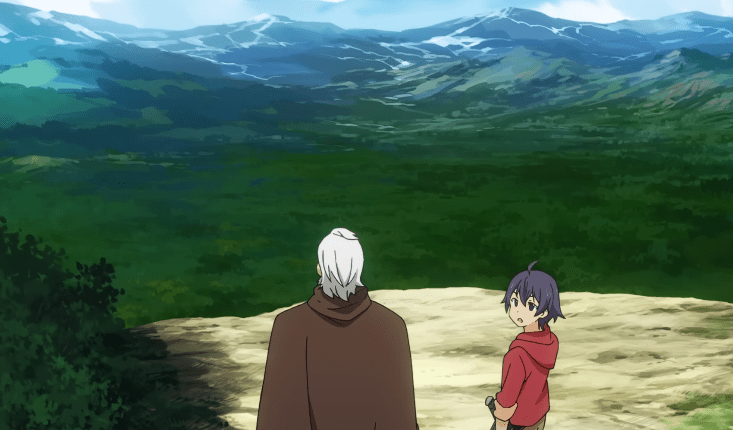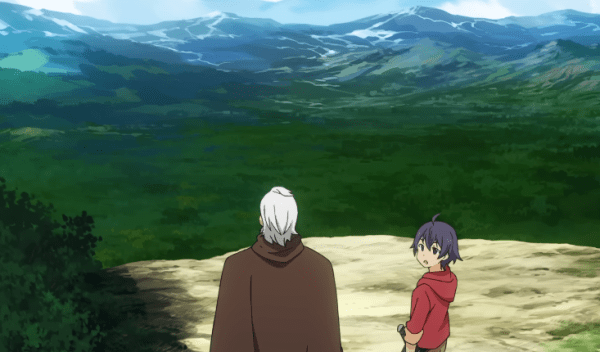 It's a decent anime with many fun and hilarious moments. The lack of Shin's common sense is annoying and yet worthwhile! It will be a good watch for a cliche isekai anime with delightful moments. Otherwise, it doesn't have extraordinary music or visuals.
6. Kotaro Lives Alone
The award for the best, loveliest, cutest, and sweetest anime with the purest of characters and sweetest of all goes to Kotaro Lives Alone. The credit goes to the 4-year-old little munchkin, Kotaro. He lives in a rented apartment all alone. Yes, you heard that right, my lord! He is mature and yet too childish, but his bravery is Oscar-winning.
On the first day of moving into a new apartment, he gifts tissues to his neighbors as a token of friendship. Doing grocery, dishes, cooking, and house chores, this kid knows everything. Imagine him attending school and surviving alone in an apartment! Isn't it sad and hilarious at the same time?
Well, there is a reason for this chubby boy to live like this. Kotaro is living alone and is feared by his abusive father. However, don't worry; our munchkin gets a new family of neighbors who treat him like their own kid. This anime is a unique one with a new and engaging idea. I am sure you will enjoy every bit of this magnum opus!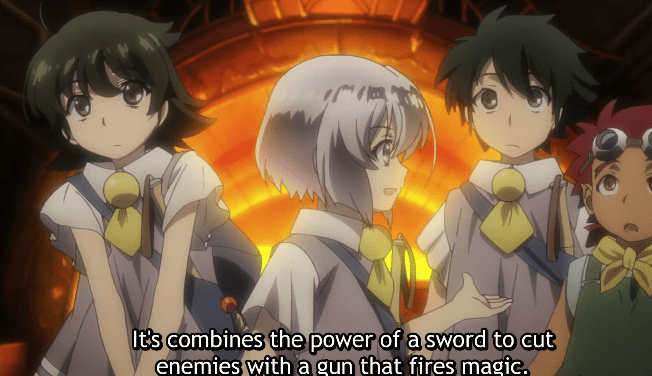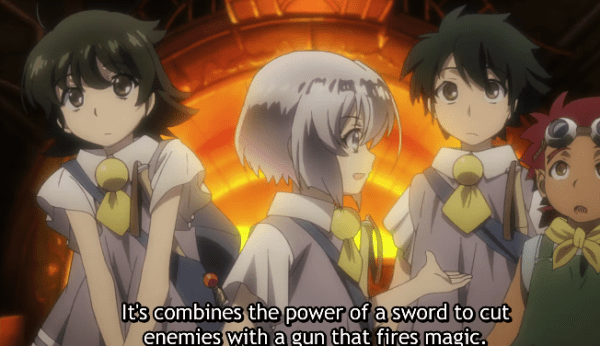 5. Knights And Magic
This one is similar to Wise Man's Grandchild but without grandpa. Tsubasa is a die-hard anime and manga lover, a weeb who gets reincarnated in a world of magic. Where it is good, there is bad, so the knights are in constant war with demonic beasts. Tsubasa, now known as Ernesti, enrolls in a magic academy that teaches students to pilot Silhouette knights.
Ernesti vows to operate his very own knight one day, which is a dream not many dare to dream. This is undoubtedly your cup of tea if you want to watch a simplistic mecha-themed anime with isekai touch. Otherwise, it might not be a good watch for those in here for some exceptional, complex, and action-packed anime. Not gonna lie; Knights and Magic are loved for their simplicity and mecha element.
4. The 8th Son, Are you kidding me?
 A 25-year-old Shingo gets a chance to reincarnate as Wendelin, the 8th son of a noble family. Usually, Nobles are wealthy and respectable, but that's not the case here. Instead, Wendelin was in crisis, lacking the proper finances to live a good life. 
Now, Shingo decides to improve his living conditions by whatever means possible. The isekai and other fantasy-related elements are a bit cliche, but it's a decent watch. The idea is unordinary, which proves to be spellbinding. Unlike O.P. characters who will fight till their last breath, it's seething new and refreshing. I enjoyed watching it for its gripping idea and theme.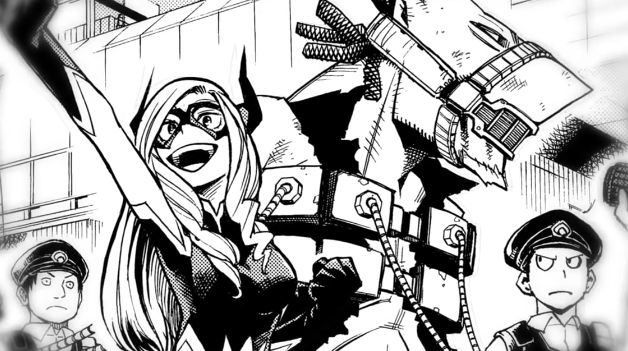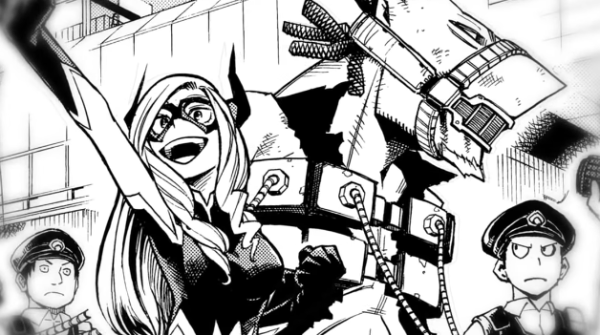 3. My Hero Academia
MHA has a different fan following because of its power system, action, and much more. Izuku, aka Deku's character, is well received by fans because of his innocence, purest emotions, and the will to never give up. Many consider his character similar to Naruto, another reason for his popularity. 
The plot revolves around Deku, who is bullied for not being born with powers named quirks. Unfortunately, it's scarce for someone not to be born with quirks. Therefore, Deku has to survive bullying daily. Still, nothing could take away his passion for being a hero.
Finally, his will finds a way, and All Might, a superhero, transfers him the quirk. All Might was impressed with Deku's bravery to jump in danger for humanity. However, it takes work to tame the newly gifted powers. Deku's training begins, and it's overwhelming to see him becoming O.P.!
2. Black Clover
What's better than a boy with admirable optimism despite all the odds? Asta is a boy who will do anything except give up on his goals. Seeing his friend and rival, Yuno, ignites his passion for being the best wizard king.
Wait, how can someone without mana be a wizard? There is a twist! No one believed in him, but Asta proved everyone wrong after getting a five-leaf grimoire. With each passing episode, he continued to grow by taming his powers. Later in the series, the twist is revealed that Asta doesn't have mana but has anti-magic, the ability to negate every other magic. 
Now, that's an O.P. ability, isn't it? This is the perfect binge-watch anime where the MC is a kid. Those who are looking for anime where the MC starts and becomes O.P. can count this on their list. If you want, we can bet because this one is a magnum opus and will give you an unforgettable time. The thrilling fights, O.P. villains, and the development of Asta's character are worth admiring.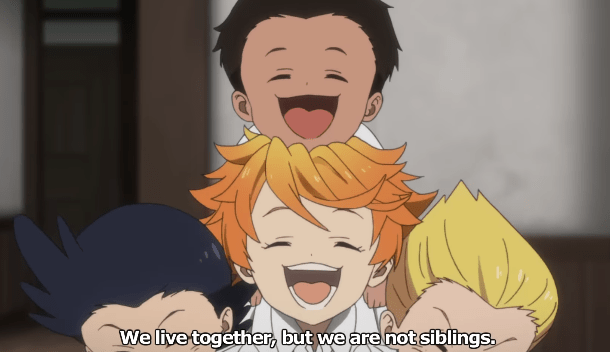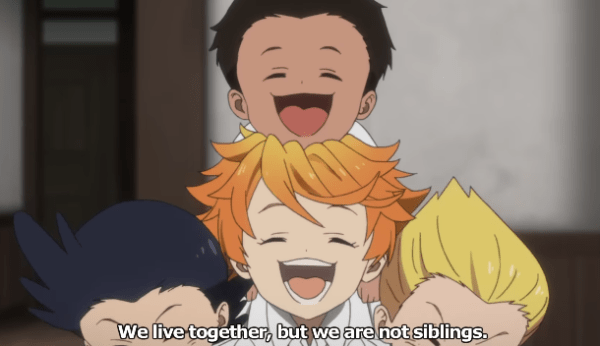 1. The Promised Neverland
Is there anything better than a group of genius friends? Nah, and I know it. The Promised Neverland focuses on the lids of three genius orphan kids named Emma, Norman, and Rey. Emma is a sensitive girl whose happiness revolves around the orphan's caretaker, Mama Isabella, and the other kids. 
The kids are kept from crossing the gate, even for fun. Little did they know the reason behind their living as prisoners. One day, Emma and Norman cross the entrance to hand over a toy to their fellow. The fellow was adopted therefore leaving the orphan with mama. After crossing the gate, the sight was no less than a nightmare. 
Their fellow was murdered, and they saw something horrible before they could run away. A giant monster engulfed the dead body, and surprisingly, mama was working for them. The kids ran for their lives and vowed to escape with their fellows. The genius kids planned every bit of escape, but it was not easy. With all the twists and turns, suspense, and thrill at every corner, this anime will keep you hooked till the last second. The suspense, thrill, and twists will force you on the edge of your seat.
P.S. You can thank me later for this recommendation!
Conclusion on the best anime where the MC is a kid
Did you enjoy the list of anime where the MC is a kid? I hope you did! But even if you do not, let me know so I can bring something that my friends enjoy next time. There are various anime, and each has a huge fan following.
The views and likability vary from person to person, which is understandable. Let me know your thoughts as soon as you are free from binge-watching any of the entries mentioned above.