In the extensive history of anime, various characters have found themselves in the role of the protagonist or at least part of the main cast. Superheroes, villains, ordinary people, and many others played the leading roles.
Among them are delinquents, whose popularity was greatest a couple of decades ago, and now they have become a trend in anime again. People like them mainly because of their personality, which is rarely completely negative. 
Most anime delinquents have a heart of gold, so it's hard not to like them. If you're a fan of this theme in anime, here's a list of the best delinquent anime!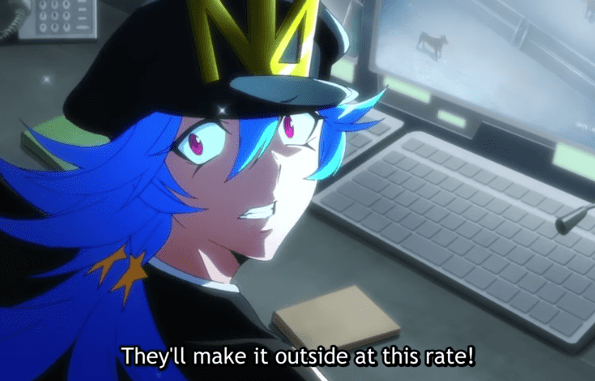 20. Nanbaka
The story follows the adventures of four men who ended up in the world's most formidable prison, Nanba Prison. This unusual group consists of Jyugo, who tried to escape and thus extend his sentence; Uno, a man who likes gambling and women; Rokku, who likes to fight; and Nico, a former drug addict who is also an otaku.
Many anime featuring delinquents take place in prison, and comedy is almost always one of the main genres. The proof is precisely Nanbaka, whose protagonists represent the worst, yet you enjoy watching their story. Even though the plot revolves around criminals, you can't take this anime seriously, and you can't help but love the mentioned criminals.
19. Air Gear
Air Treks are futuristic roller skates that have become a new trend among young people. These usually come with a limited speed. However, a community known as "Storm Riders" has interfered with the device. ATs are used in underground battles where members of different teams bid on valuable AT parts and team emblems.
Itsuki Minami is a middle school student and member of the street gang "The East Side Gunz ."He is also the most notorious delinquent in that part of the city. He lives with four adopted sisters who are part of one of the most famous AT gangs, "Sleeping Forest ."Soon he becomes acquainted with the world of Air Treks, learns about his past, and gains allies along the way.
Delinquents are very often attached to different groups and the equipment they use. Admittedly, it's not very common for the biggest street menace to ride roller skates. However, this is probably the biggest charm of this anime. The character development is also good and makes you love the characters even more. In case you're looking for an intense, action-packed sports anime with cool characters, Air Gear is for you.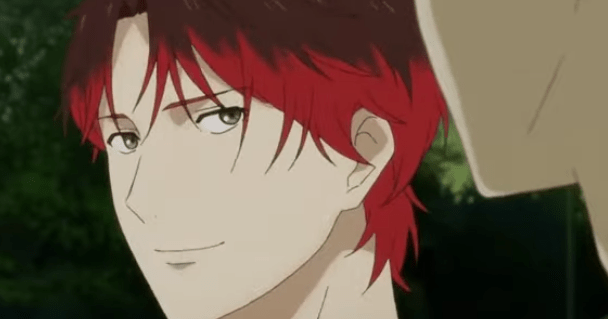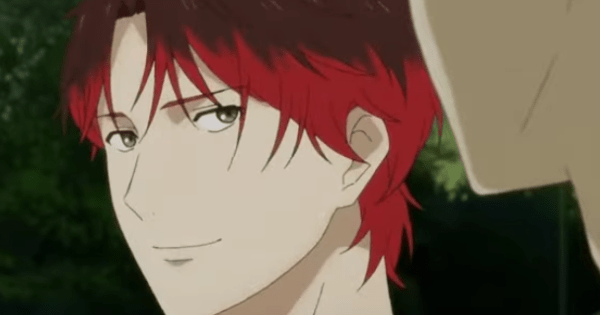 18. Ikebukuro West Gate Park
Ikebukuro is home to many gangs, criminals, and Yakuza. There also lives the famous "troubleshooter," Makoto Majima, who, to protect his friends, serves as an intermediary between the factions. His goal is to keep the peace together with the G-Boys.
However, everything becomes more difficult when a new faction, the "Red Angels," enters the G-Boys' territory. Continuing to do his job, Makoto uncovers a plot that could spark a war and put all of Ikebukuro in danger.
The story of this anime is quite original. Instead of a powerful fighter, the protagonist is a mediator who prevents conflicts. This is for you if you want action and a unique story.
17. Sakigake!! Otokojuku
Otokojuku is a private school for delinquents expelled from normal schools. Here, students are taught Japanese chivalry through military and feudal fundamentals. Only those who survive the violent classes become real men.
This anime would win if there was an award for the most masculine anime. You simply cannot watch Sakigake!! Otokojuku if you are not ready for a large dose of manliness. The series was created when this kind of theme was popular and represented a kind of parody of this genre. That's why the story is hilarious. This anime classic is a fan favorite in Japan, and you simply must read it, especially if you like the delinquent theme.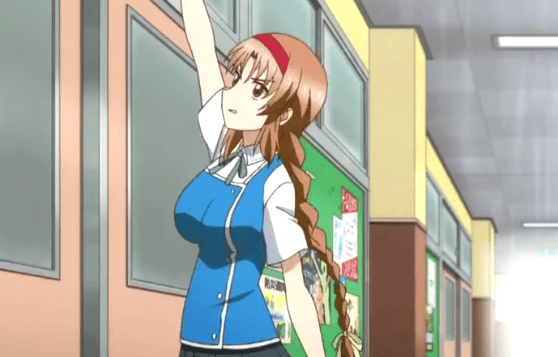 16. D-Frag
The Kazama Family is a gang of three guys, led by Kenji Kazama, who want to make a name for themselves at Fujou Academy. On the first day, they cause a fire in the Game Creation Club room. However, the eccentric members of the club knock out Kenji's friends and force him to join the club.
Not having a specific story is something common in these kinds of anime. D-Frag doesn't have a plot, either. Instead, it's a story about a guy who believes he's a dangerous delinquent but spends his days in a club. The point is good fun, laughter, and enjoyment, and D-Frag offers everything.
15. My little monster
Shizuku Mizutani is an apathetic girl who only cares about her grades. Her life changes when she meets Haru Yoshida, a violent delinquent who doesn't attend classes because he got into a fight at the beginning of the school year.
Similar to Shizuku, Haru doesn't understand human emotions either. However, that doesn't stop him from deciding that he and Shizuku will become friends, and he immediately confesses his feelings to her.
Plain and simple – this is a sweet love story. The main characters cannot understand others but manage to understand each other and fall in love. Because of the difference in their personalities, this anime is often funny. Of course, since it is a romance, there are a lot of emotional scenes. However, the protagonists' joint development is wonderful and will not leave you indifferent.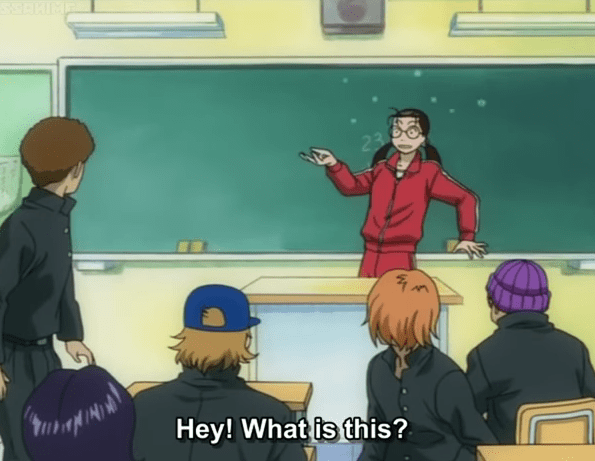 14. Gokusen
Kumiko Yamaguchi is a math teacher ready to start her career. But, on her first day at Shirokin Academy, she realizes that her job in a school full of delinquents who do not want to change will not be easy. However, this professor has a secret.
She is the acting head of the Yakuza, which she can demonstrate with her skills. But, of course, she has to hide this secret to keep her job, which is not easy because of the students and the vice principal.
This anime is neither the best nor the funniest, but it will give you what you want. The story of a teacher and delinquent students is nothing unusual, but Gokusen still has a special charm. This is the perfect anime if you like GTO or are too young to watch.
13. Angel Densetsu
Seikichi Kuroda is the self-proclaimed guardian and biggest bully of Hekikuu High School. After hearing a rumor that first-year student Seiichiro Kitano is terrorizing his class, he decides to stand up to him with authority.
But seeing his terrifying appearance, Seikichi also left in fear. However, despite appearances, Seiichiro has a heart of gold. Unfortunately, because of his poor social skills, he has never been able to show people who he is.
Once again, there isn't much of a story here, but the anime is still a lot of fun. Without a doubt, it will make you laugh to tears. It is also worth mentioning that the protagonist is described as a demon but a good person. It is simply impossible not to love him.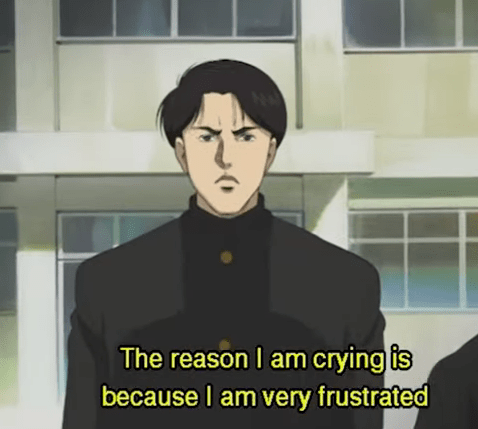 12. Cromartie High School
Takashi Kamiyama is a typical high school student-good manners, polite and aloof. However, he still enrolled in Cromartie High School, known for the worst delinquents that attend it. The anime follows his daily life with the weirdest group of bullies ever.
This anime can only be described in one word – hilarious. The plot doesn't exist, and that's okay because it's really fun to watch the nonsensical events in this anime. The best part is the characters, who are surely one of the strangest anime groups.
11. Kyou kara Ore way!!
Two transfer students, Mitsuhashi Takashi and Itou Shinji, are tired of their boring lives and unpopularity. So they decide to change that and become delinquents. But their ways of achieving the goal are opposed, so they antagonize each other. However, they quickly become friends and decide to become the greatest delinquents in Japan.
This anime doesn't have any specific plot or arcs, but it's possible to enjoy this story without it. This anime has the development of the main characters, which is solid. In addition, all the characters are very likable, which makes the anime easier to watch. This is one of those stories you are instantly hooked on and can't stop watching.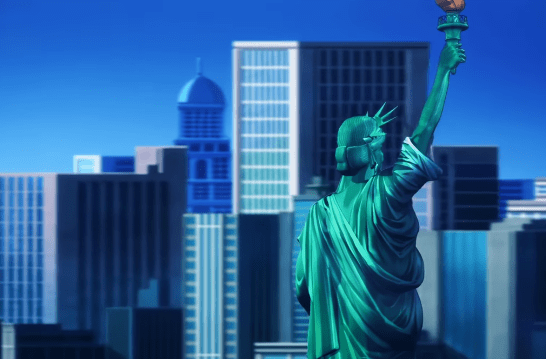 10. Shonan Junai Gumi
Eikichi Onizuka and Ryuji Danma are part of the biker duo Oni Baku. They spend their days driving around looking for girls around the school to be with. Their goal is to lose their virginity and finally become men. However, the two are known for their cruelty in battle, which does not attract the opposite sex. Therefore, they have to change their way of life, which will not be easy.
Shonan Junai Gumi tells us the story of everyone's favorite teacher and his friend when they were students themselves. Like GTO, this anime is full of funny moments caused by Onizuka's behavior and stupidity. Through this series, we can understand how Onizuka became who he is in GTO.
9. Banana Fish
Ash Linx was picked up and raised by the notorious mafia godfather, Dino Golzine. Now, seventeen-year-old Ash has his gang and is investigating the mystery of the "Banana Fish ." Unfortunately, Dino stands in his way and sends his men after Ash's gang.
Meanwhile, Ash meets Shunichi Ibe and Eiji Okumura, Japanese photographers who report on American gangs. Unfortunately, their meeting is interrupted by Dino's men, who have kidnapped the photographers, and it's up to Ash to save them.
Banana Fish is an anime that hasn't gone out of trend for a few years. The reason for that is the action and beautiful animation, but what makes this anime so loved are the characters and their tragic stories. This is not a naive story at all; at every step, you will encounter a new difficult fate or past. Banana Fish is an absolute must-watch.
8. Rainbow
Mario Minakami came with five other teenagers to Shounan Special Reform School because of serious criminal charges. There they meet former boxer Rokurout Sakuragi, who is also their roommate. Thanks to him, they begin to see the situation a little brighter and decide to meet outside after serving their sentence.
Not every anime about delinquents is a comedy that will teach you some simple life lessons. Rainbow is proof of that. This anime is very difficult primarily because of the environment in which the plot takes place. You will see all the worst things that happen in prison here. You cannot follow this story without tissues and a strong will.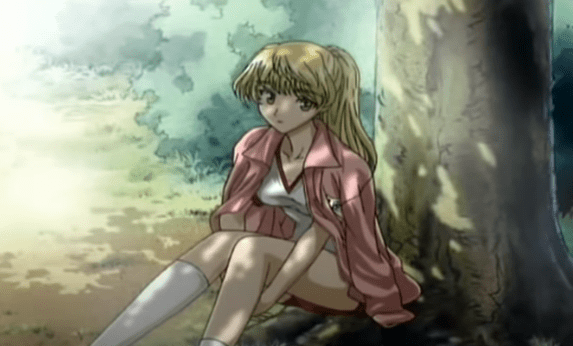 7. School Rumble
Tsukamoto Tenma is a high school student in love with her classmate, Karasuma Ooji, but she cannot admit it to him. Things get even worse when Tenma learns that Karasuma will be transferring to another school next year. On the other hand, Harima Kenji, a delinquent, is in love with Tenma. Unable to confess his feelings to her, he falls into depression.
Once again, it's a pure comedy that will make you laugh to the point of tears. Interesting scenes and diverse characters are the most responsible for it. This anime will keep you going even after a hard day.
6. Kids on the Slope
Kaoru Nishimi is a pianist and high school student preparing for his first year in Kyushu. Since he had been moving from place to place all his life, he gave up the search for friends. His life changes when he meets school delinquent Sentarou Kawabuchi. He introduces him to jazz music, which inspires the pianist to understand it better. That's how Kaoru gets his first friend, with whom he plays every day after school.
Kids on a Slope is an emotional story about friendship, love, and music. Everything but the music stays outside in that little room where they gather to play. The way jazz is connected to the main characters' lives is simply fascinating. Everything that happens, be it problems or happy moments, comes down to jazz. Thanks to that, even the delinquent and the pianist became best friends.
5. Beelzebub
Oga Tatsumi is the worst delinquent at Ishiyama High. One day while walking by the river, he saw a man floating. Suddenly, the man splits, and a baby appears. That baby is the son of a demon lord. 
Oga's goal is to raise the baby with the demon maid, which will not be easy.
The very premise of the anime shows how crazy it is. This anime is a great comedy that will bring you to tears. Its ridiculousness is precisely the greatest charm of Beelzebub. It is one of the unique anime.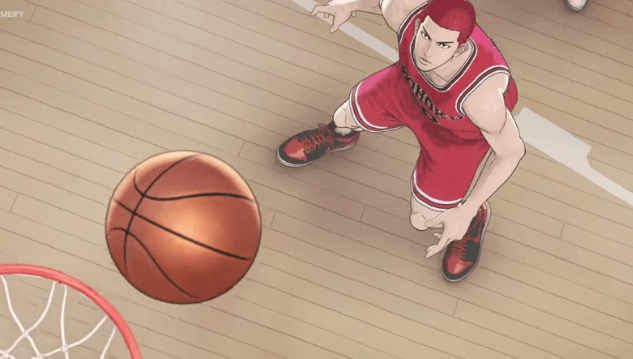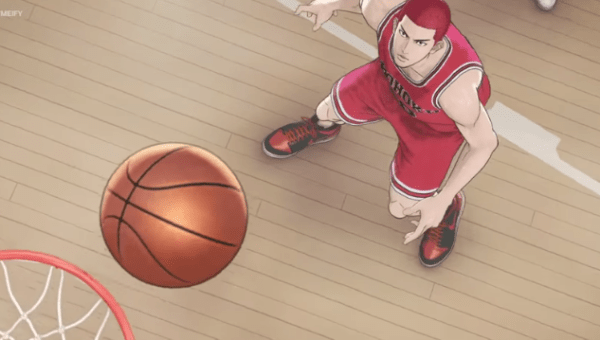 4. Slam Dunk
Hanamachi Sakuragi is a high school student who has been rejected by girls 50 times in a row. His goal is to find a girlfriend in high school, but his intimidating appearance prevents him from doing so. 
Then, one day, Haruko Akagikoya approaches him and asks if he likes basketball. Desperate for a girlfriend, even though he doesn't like basketball, Sakuragi lies and says he likes the sport. After that, she takes him to the gym, where he learns about the slam dunk.
Sports anime have a long history, and Slam Dunk is one of the first to bring popularity to this genre. The story is filled with great matches, and the characters are very interesting and relatable to viewers. This is a great story about how sports can change even delinquents, which is inspiring.
3. Tokyo Revengers
Takemichi Hanagak is a loser who has nothing and is constantly apologizing. His best period of life was middle school, when he had friends, a girlfriend, and a reputation. Unfortunately, a lot has changed since then, and adding to his wound is the news that his only girlfriend has been killed in a brutal attack by the Tokyo Manji Gang.
At the train station, Takemichi is almost hit by a train, but before that, he flashes back to the same day 12 years ago, when he was still with Hinata Tachibana. There he meets her younger brother and asks him to take care of her. After that, he realizes that he is not dead but also that the present has changed. Then he realizes that he has the power to go back in time. Although this trip did not save Hinata, Takemichi decides to use this power to change her fate.
Tokyo Revengers is one of the most famous anime today, and the gang theme plays a big part in it. Everyone loves good action with characters who aren't quite what they seem. This anime hides many mysteries and plot twists, and there are also plenty of emotional moments.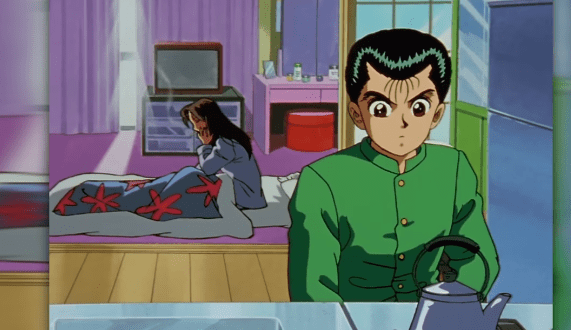 2. Yu Yu Hakusho
Yuusuke Urameshi is a fourteen-year-old delinquent whose future is not very bright. However, one day he saves a child from being hit by a car and dies himself. This event was so unusual for him that the authorities of the spirit realm were not ready to let him in.
Koenma, the heir to the throne of the spirit realm, gives Yuusuke a chance to regain his life by completing some tasks. So he becomes a spirit detective, and he is helped by his former rival Kazuma Kuwabara and the demons Hiei and Kurama.
Yu Yu Hakusho is the work of the famous Togashi, the author of HunterxHunter. This shounen is filled with great fights, action, and comedy, which is inevitable in such a series. Yu Yu Hakusho is a must-see delinquent classic!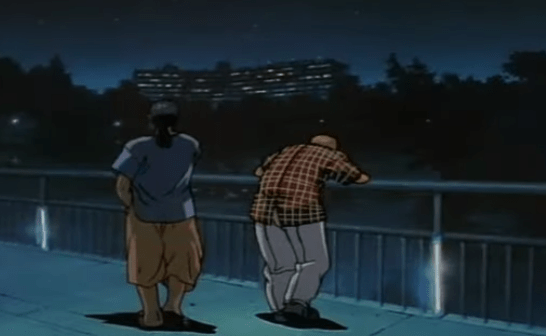 1. Great Teacher Onizuka
Eikichi Onizuka is a twenty-two-year-old former gang leader who aims to become the best teacher. Onizuka is not very smart when it comes to school. However, he has a lot of life experience and is willing to do anything to help his students.
Unfortunately, the class he gets is full of delinquents who use psychological games to break the teachers and thus drive them out of school. But since Onizuka is not a normal teacher, this will not affect him so easily. His goal is to lead the children on the right path, and he will do everything to achieve it.
Great Teacher Onizuka is, without question, the best anime about delinquents. The professor, a former gang leader, strives to save the children from the same fate. To succeed, he will do everything, even tear down walls. However, no one will if he doesn't change his opinion about the school!