I can bet we all have dreamt of different fairy tales with our crushes. But, unfortunately, rarely does this turn into reality. One thing is in our favor, though. Whenever an otaku craves cute fantasy love stories, they can head over to this list of romance fantasy manga.
In this article, I recommend some excellent Shoujo manga full of fantasy and spellbinding moments to my friends. So, let's get to the recommendations without making you guys wait any longer.
10. Midnight Secretary
The name sounds fantastic, and it also hints at the story. Midnight Secretary is the romance between a secretary and her boss. This might sound cliché, but you are going to love it. The characters are gorgeous, and it's impossible not to fall for them, so rejoice! 
Kaya is the secretary who was happy to be a part of the Kyouhei company. For her, this was an ideal job, so she worked hard to never get on the bad list of the boss. Her boss is Kyouhei, handsome but arrogant, and it's best to avoid him.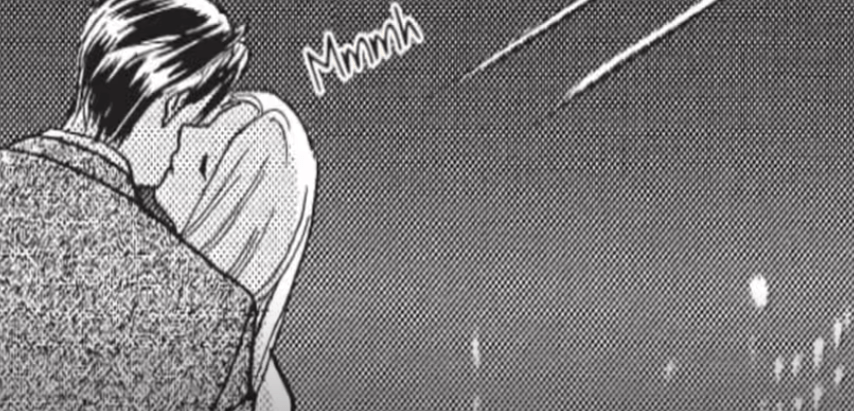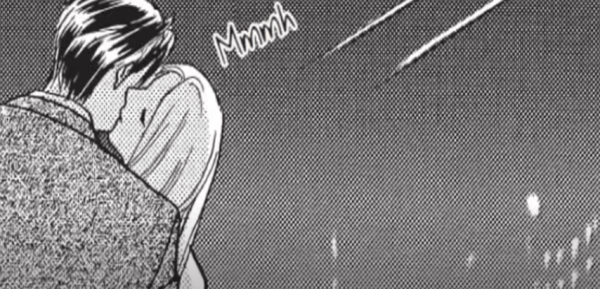 However, that was just the start of the story; Kaya's Life goes straight from normal to supernatural when she finds that Kyouhei is a vampire. Oh dang!!! Yes, their chemistry is just fire, and the romance is icing on the top. 
The hero's character does give toxic vibes at points, but it's pretty good to see Kyouhei's love for her. The progress in their relationship is pretty slow, but that's what builds curiosity and the desire to read more. 
9. Millennium Snow
This one is another vampire romance manga and is pretty fun to read. Vampire stories always come on the top whenever we talk about romance fantasy manga. Chiyuki is a 17-year-old girl suffering from deadly heart disease and is expected to die soon. At her birth, the doctors believed that she would get hardly up to 15 years of her life, but luckily she was alive. The plot becomes fascinating when she meets Touya, the vampire.
This vampire is unlike any other of his kind. He hates even the idea of drinking human blood. However, there is a plus point for Chiyuki; she can live longer with Touya's help. If the vampire chooses his partner, he has to drink her blood, which will add years to their lives. This way, Chiyuki can live, so she requests him to help her live. 
Our boy despises her at first but becomes sympathetic after learning that she is suffering from a fatal condition. The author has done a great job of building suspense, and this is what keeps the readers spellbound. The art is likable, so there is nothing to worry about. Besides, it's an overall good-paced story.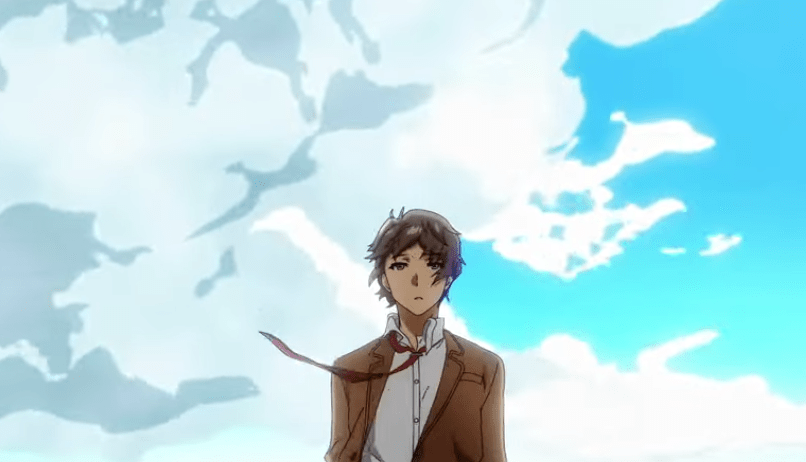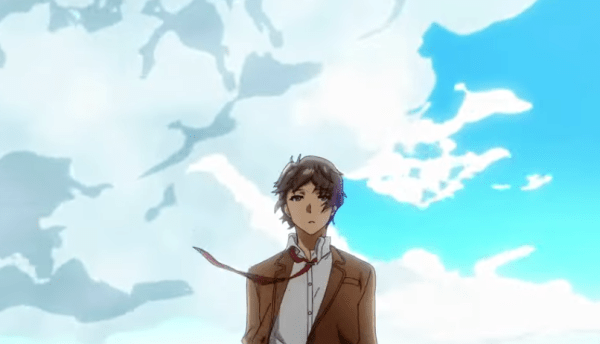 8. Rascal Doesn't Dream Of Bunny Girl Senpai
Bunny girls are cute, ain't they? Azusagawa's life changes after he sees a bunny girl in the school library. Mai Sakurajima was the bunny girl, but no one could see her. The only one who could see her existence was Azusagawa. 
This intrigued Mai, and Asuzagawa decided to help her as he found that she was suffering from a syndrome similar to his sister. Well, of course, this syndrome is yet to be discovered in real life, but let's see what it has to do in the manga world (XD). It's termed adolescence syndrome!
With each passing moment, their chemistry becomes more fun and sweet. The development of their relationship makes this one entertaining. There would be many incidents where one can't stop laughing, and that is why this manga is loved by many. Don't miss this one if you want to see beautiful characters and their sparkling romance. 
7. Spice and Wolf
How many of you hated economy class? Don't worry; you'll start loving this subject from now on. Kraft Lawrence's journey as a merchant will leave you in awe. You all will be dying to have a wolf deity companion even in your dreams.
Kraft's life was pretty mundane and nothing out of routine for him. He is a passionate guy who dreams of having his own business. But, one day, everything changed when he met this wolf deity, Holo. Holo wanted to return to her hometown as people here weren't very hospitable. 
The hero agreed with her, and they both started their journey toward her hometown. The duo faced troubles and hardships and began understanding each other like they were their own. However, learning was constant; moving from one place to the other didn't only give them experience but the readers as well.
Their love story is admirable and sweet. I love how the author has given multiple lessons to their readers. Though it was a bit slow-paced, I loved the combination of a slice of life, fantasy, and romance. This medieval fantasy manga is a complete package!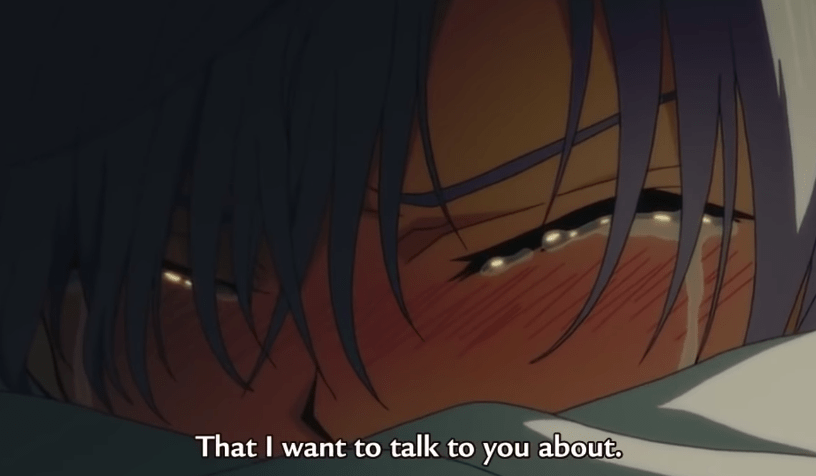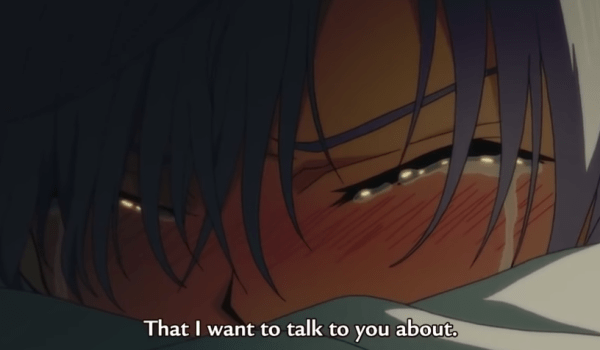 6. Yona Of The Dawn
As they say, falling in love is good but falling in love with the wrong person means falling into the pit.
Yona of the Dawn is a high fantasy manga that starts with the same concept. Yona is a gorgeous princess with red hair and absolutely the epitome of beauty. She was crazily in love with her cousin Soo-Woon; he was perfect for her till one day… The princess felt devastated to witness the murder of her beloved father at the hands of her lover. 
Soo-Woon pretended to love her for the throne and for the sake of being the next king. Nothing could be worse for Yona than losing the two important people in her life in one go. But, things always happen for a reason. Hadn't soo-won betrayed her and hadn't ever Yona realized the love of Hak for her.
Hak is our main lead, Yona's bodyguard, and LOVE's true example. They both escape from the men of the betrayer and, after some ups and downs, find peace in Hak's village. There they meet a priest who informs them about the legendary dragons.
From there onwards, the beautiful yet daunting adventure of the main leads finding the four dragons start. The fantasy elements start getting better with time, and the hilarious banter of the main characters makes everything on point. Unfortunately, the art is not that fun but trusts me, you'll love this one, and yes, get ready because Hak will steal your hearts! 
5. Sword Art Online
What is better than game-themed romance? Everything about SAO is love. This is a high fantasy manga with romance being a bonus. Kirito is the story's protagonist who gets trapped inside a virtual reality game. It would be exhilarating, but once you lose control over things, it becomes a nightmare. 
Kirito, aka Kazuto, and many others were stuck inside the game as the log-out options were eliminated. Their real life turned into a game, and they had to live dauntlessly to survive. All the challenges they used to pass are now real. 
Life is at stake, and they can't afford to die in the game. If you do, then you're done for good. The art, the plot, the thrill that it creates, and above all, the action sequences are magnificent. Sword Art Online got its popularity from its Light Novel Adaptation. Even its anime has been winning hearts for quite a long time now. Indeed, you won't be bored once you start with it, but it does get bland at points.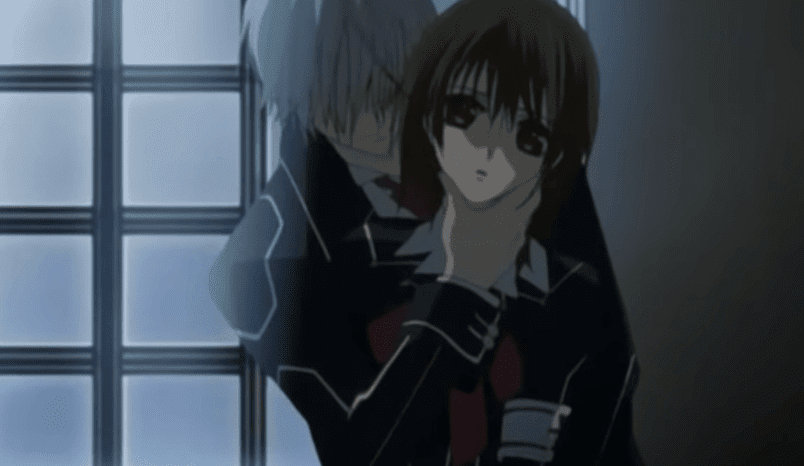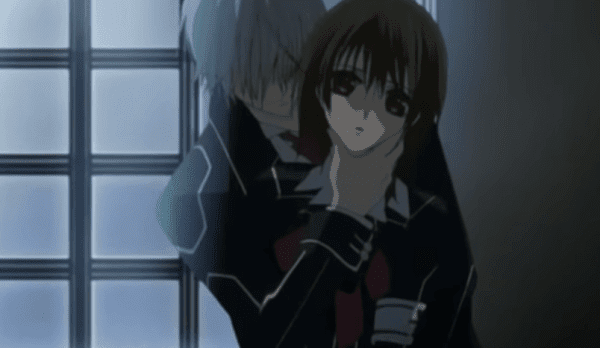 4. Vampire Knight
Oh, man! Consider yourself lucky if you get the chance to read this one. But or not, you'll lose your hearts to the heroes of this manga. Yuki Cross is the female lead who studies in a unique academy. The academy is open to ordinary students during the day, and at night it's open to vampire students. 
The plot of this school life story revolves around three characters: Yuki, her friend Zero and a handsome vampire Kaname Kuran. It's a kind of love triangle full of supernatural stuff. The plot is full of twists and heart-wrenching incidents. Don't ship any character until you find out who will end up with Yuki. If you ship the wrong character, you will get hurt! I have been through it :') 
The character design is gorgeous, and my imagination about Vampires has been more beautiful. This one is not for you if you can't tolerate annoying characters. Yuki will annoy the hell out of you guys if you ship the handsome Kaname Kuran. (my bad! I spilled the beans, but there is still a lot more; you lost nothing! XD)
3. Kamisama Kiss
Nothing can be better than romcoms full of fantasies, right? Nanami is our female lead who has been living a dull and monotonous life full of troubles. Her life keeps giving her problems one after another. Due to her father's debt, she became shelterless and now was all alone, wandering on the streets. Despite being helpless, she never hesitated once to help others.
Nanami saved a man from the dogs and shared details about her troubling life with him. Unbeknownst to her that the person, who is a god, was someone who would change her life completely. The person left after kissing her forehead, and there you go; her life changed completely. 
Before leaving, he tells her to stay in his home free of cost. Having nowhere to go, Nanami goes inside the house and realizes this isn't an ordinary house. Instead, it was a shrine where there were spirits and a fox familiar named Tomoe. After kissing her forehead, it was revealed that the man-made Nanami was not a human but a replacement god. 
Her life doesn't seem to get easier; Tomoe and her don't start on a good note. He refuses to serve a human (XD)! You'll be baffled to see their flights turning into a romantic comedy. The Kamisama kiss manga is not that stereotypical, and don't expect it to be cheesy and overly romantic. It's a light romance that never fails to enjoy its readers. If you like a clean love story, don't get late to read it. The plus point is the art is admirable with gorgeous character designs. It's one of the best romance fantasy manga!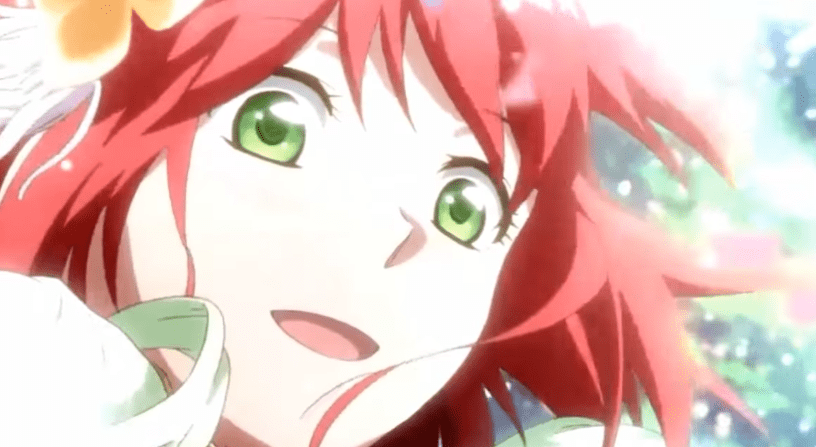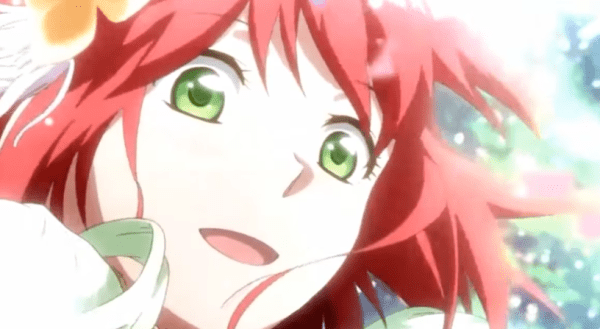 2. Snow White With Red Hair
Shirayuki is our gorgeous female MC with red hair. The color of her hair adds extra charm to her personality and is why many people get attracted to her. However, this hair also causes problems for her as a Prince named Raji wants her to be his concubine. So Shirayuki ran from one place to another to save herself from Raji. Amidst her struggles, she met a handsome guy named Zen. 
After some incidents, Zen gets poisoned after eating apples meant for Shirayuki. Raji sent them, and he is the one having the antidote. Our girl decides to get the remedy to save Zen's Life, and the biggest twist is revealed in the process. Can you guess it?
Zen is not an ordinary guy but a prince! However, things become more entertaining with the heroine living in Zen's country. This cute romance fantasy manga will make you feel nostalgic. The plot is quite similar to Snow White, but this is the story of Snow White with red hair. It is a simple story with likable characters and great character development, and I highly recommend reading this romance manga.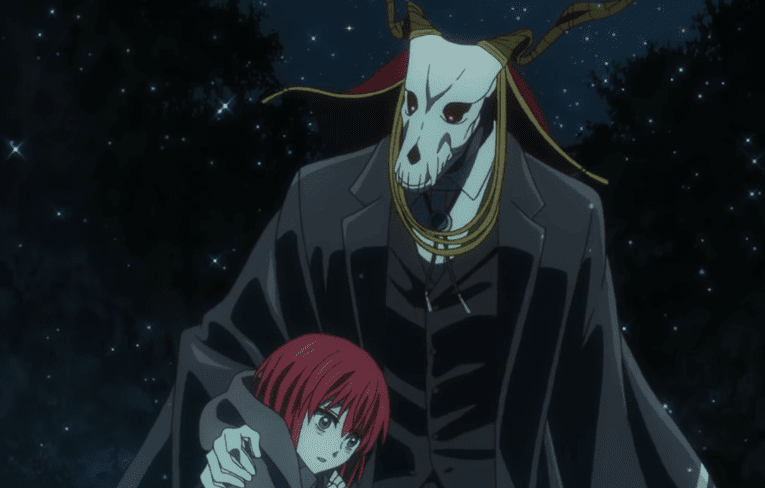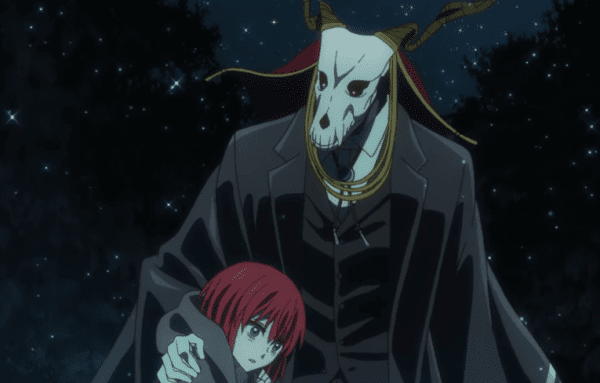 1. The Ancient's Magus Bride
I am sure you have heard about Beauty and the Beast, right? We all grew up listening to those fairy tales. The Ancient Magus's Bride is like the manifestation of that fairy tale.
The story highlights the troublesome and disturbed Life of Chise Hatori. Her life had never been easy, and there were hardly any problems she had left to encounter. Chise was on the verge of losing all hope, which is when fate knocked upon her. 
Her life changes drastically when the Magus, our mc who is a mage, decides to make her his apprentice and, of course, BRIDE! Don't consider him a random guy; he appears more like a beast. It became one of the most read and best fantasy manga that followed a unique and entertaining romance. 
It's not something typical, and that's its magic. To enjoy every bit of it, you must read it slowly without rushing. The characters are intriguing, and their design makes them likable. The first volume is the best, and I enjoyed it. The story aside, this fantasy manga's setting and magical elements are eye-catching, so I am sure you will enjoy it.
Final words on great Romance fantasy manga
Okay, my cute buddies, your friend is done recommending the best Romance fantasy manga. The manga I have mentioned above includes rom coms and high fantasy; some are high fantasy adventure manga as well. So choose one according to your taste. Don't forget to mention your favorite ones in the comment section! Have fun reading!