Donghua or Chinese Anime are loved globally. They are famous for their characters with distinct features and martial arts. Their animation style always stands out, followed by their unique storytelling.
The Isekai genre has always intrigued fans, be they Japanese or Chinese. This genre makes the watching experience entertaining enough to binge-watch the whole Anime. All thanks to the fantasy elements and relatable plotline.
Yes, relatable! Don't we all imagine being isekaid? So, let's kickstart our list today with some of the best Chinese Isekai Anime.
12. Souls Land/Douluo Dalu
Tang San was well known for being a prestigious martial artist. Everyone had high hopes for him. Fortunately or unfortunately, Tang chose a different path and started starving for forbidden lore. This was very unexpected for others because the result of pursuing any forbidden thing is death.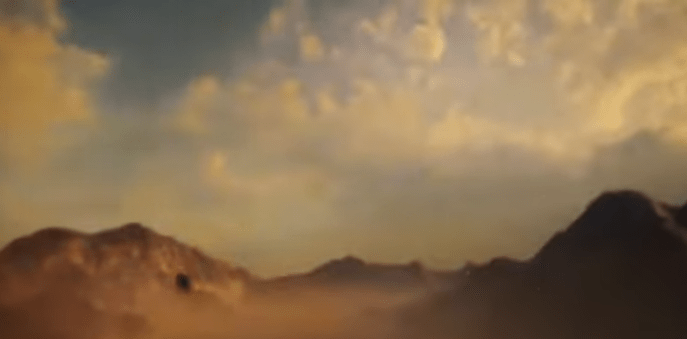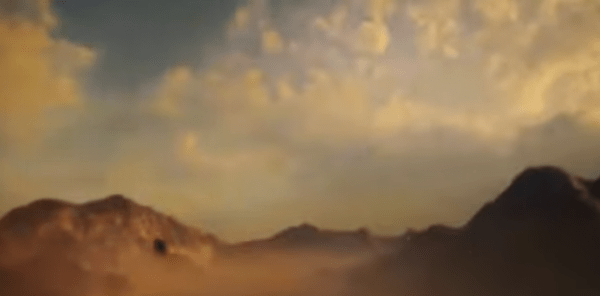 Tang commits suicide but finds himself reincarnated in a different world. He finds himself in Souls Land, aka the Douluo continent, where one's authority and powers depend on the strength of its spirit. There began the twist; Tang's spirit was one of the weakest and apparently of no use. Now, this is what makes Anime worthwhile.
Without some exceptions, it's no fun to watch the hero OP right from the beginning, isn't it? This Chinese Isekai anime is one of the most popular ones out there. So, if you start watching the donghua for the first time, kick start with this one.
11. Yuan Long/ Carp Reborn
This donghua has made many fans with its first appearance on the screen. The story is set in different worlds and jumps from one to another. It highlights a fighter that may come as typical yet unique. Wang Sheng was a special forces member, but fate forced him to enter a soul land.
The worst comes when a soul possesses him soon after he enters the world. Thanks to the genius of Sheng, he managed to use his brain to gain control over him. He finds different ways to get himself freed from this, nothing less than the trashy atmosphere. Nothing is predicted in this Chinese Isekai Anime, which makes it lit.
Sheng retains his peaceful life but with a twist; you'll see the MC getting his transformation which is beautiful yet thrilling at the same time. Are you positive about his return to his peaceful freedom? If yes, then why was he forced into such a situation? Anyhow, it's up to you to find; I am just making you curious so you can watch it! (XD)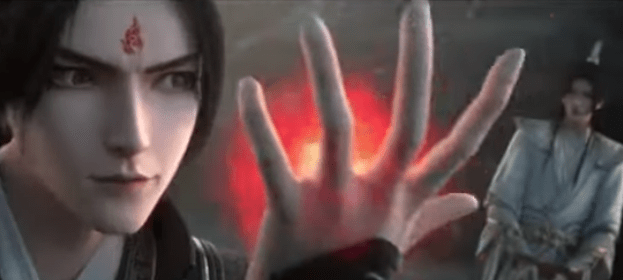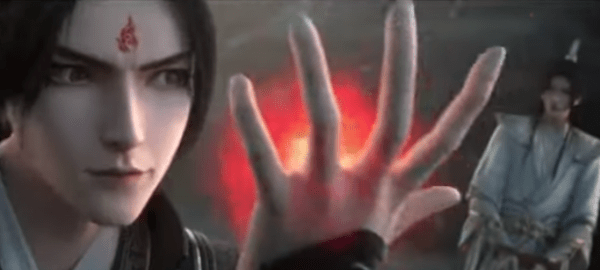 10. Chuan Shu Zijiu Zhinan/ Scumbag System
We weebs can relate to this donghua very well. That's because we all love to predict the stories of Anime or novels. Ain't I, right? Shen Yuan is a novel addict and is so expert at judging the story that he knows the author's next move.
Things turn extinct when he finds himself in a parallel novel world where he knows what will happen next. Sheng wasn't lucky enough to be the protagonist. Instead, he gets a very useless role of a scumbag master. He knew death was the only big thing written for him in this world. As expected, he challenged his fate to live a better life and not die uselessly.
Hence the trials begin, followed by thrill, adventure, and entertainment. There is a drama that makes sure to spellbind its audience till the end. So watch without worrying about the plotline. Scumbag system is worth it!
9. Spirit Pact
The spiritual world has always been so fun to explore (only in Anime! HAHA). Keika's life was boring without a charm, all because he had to work tirelessly to make both ends meet. Things become interesting when he encounters a mysterious man. The plot progressed, and we saw the MC in a spiritual world as he died in an accident.
The mysterious man turns out to be not an ordinary one. He was the top exorcist who offered Keika a deal. The MC has to become his spirit shadow; in return, he will be protected from harm.
Keika was not in a state to refuse the offer. Hence, his adventurous journey in the spiritual world began with countless challenges. There is much more to just isekai! Have fun watching the show!
8. I Am A Great God
I Am A Great God is one of the cutest Donghua that introduces characters you will drool over. It is the best Chinese isekai Anime where the MC is a kid. It follows the life of a 7-year-old kid. Unlike normal beings, he has a problem growing faster than usual.
To solve these problems, he finds a way, and that is to enter an immortal world. Finding the ways to be immortal isn't a price of cake; it requires patience and wisdom. The kid unexpectedly has it all; as the name says, this is the journey of a kid transforming into a great god. The donghua is worthwhile, but I wonder if it's the best I have watched. If you like watching OP MCs, then you'll find this gripping!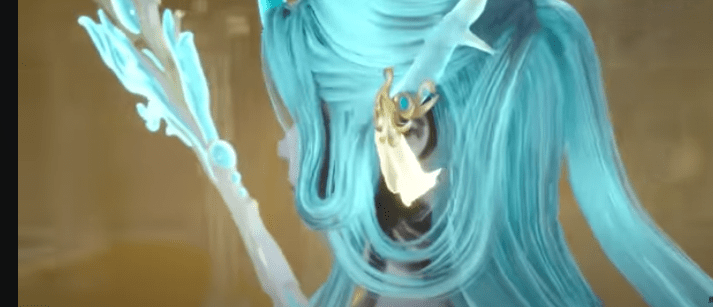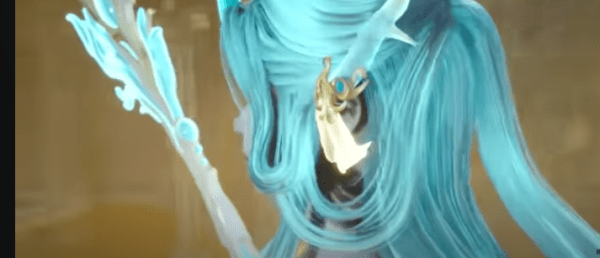 7. Wo QI Ku Le Baiwan Xiulian Zhe
Students like me had always dreamt of surpassing the average level of geniuses. It's very soothing to know that the MC of this Anime goes straight from being a neglected child to a genius. Although it was challenging for him to get all the praise, he nailed it. Jiangbei gets isekaid, where he has to overcome many troubles and chaos. 
Wo Qi Ku is certainly more than it appears to be; with Jiangbei, the story unfolds unpredictably. After not giving up the courage, he finally gets fair treatment from the people around him. Jianbei's character development is fantastic as he improves as a person and fighter. The donghua is based on martial arts themes, so there is no chance of getting bored that easily!
6. Cinderella Chef/ Meng Qi Shi Shen
Almost all of us have dreams, and we are struggling, be it mentally or physically, just to achieve the goal. Sometimes, we get successful, and sometimes not. This Chinese Anime portrays this fact in a very intriguing and entertaining way. You will find yourself drowning in the fascinating story of Jiayao. The Anime takes off with Jiayao, who wishes to be the best chef. But, unfortunately, her dreams are left unfulfilled when she returns to historical times.
Moreover, she is reincarnated in some other body that is useless enough to have no talents. Soon after reincarnating, she finds herself in new trouble. Being kidnapped for ransom was typical, but it was real for her. Thanks to Jiayao, who had enough guts to turn from useless to useful.
She vowed to save herself by using her brain as best as possible! There is a comedy, romance, and a lot of drama, so chillax; the donghua is indeed promising!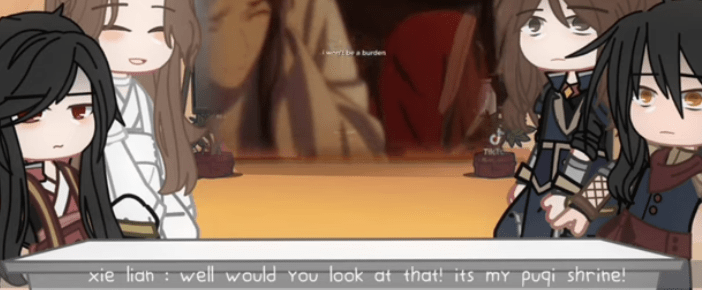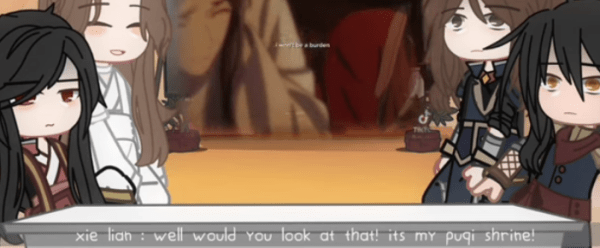 5. Heavens Official Blessing/ Tian Guan Ci Fu
Did anyone say Chinese Isekai Anime? Hold it, and you can not take the chance of not adding Heaven's Official Blessing to this list. The story is a brilliant setup with a lot of genres mixing and followed by Isekai. The mysteries and twists will keep you glued throughout the Anime. Xia Lian is the main focus of the story, who has been living for centuries being a god.
Many years ago, he was used to being loved, but as time passed, he was left with no one in the followers. The suspense begins when a mysterious man helps him on a mission, who later turns out to be a ghost king. It was shocking for Xia as everyone, including the gods, feared the king.
On his way to unfold the mysteries, he is accompanied by a former crown prince. With time, Anime gets intriguing as the suspense peaks. There are supernatural elements accompanied by action and adventure. Those who enjoy watching these themes should take advantage of this one.
4. Full Time Magistrar/ Quanzhi Fashi
What if you wake up to a similar and yet not-so-similar world? The statement seems confusing, right? Well, Mo fan felt the same when he found himself in apparently the same world but was completely different as the magic took over everything. Now how can everything be replaced with magic within no time?
The world in which Mo Fan stood was opposite to the one before. He follows the same routine, going to school but now to be the best magician. It's the common aim shared by each student. One thing remained the same; his troublesome life lacked the finances to survive better. 
Not bothering much, he continues to accept his new life practicing magic and shocking everyone with his skills. It's the best magic isekai Chinese Anime to binge-watch, with only 12 episodes. It will be quick to end but leave a lasting impression on you. So grab your favorite meal and give it a go! The visual and character design is likable; unlike cliche donghua, the character's design has a Japanese touch!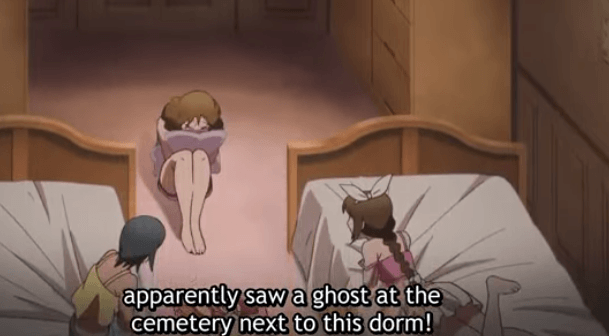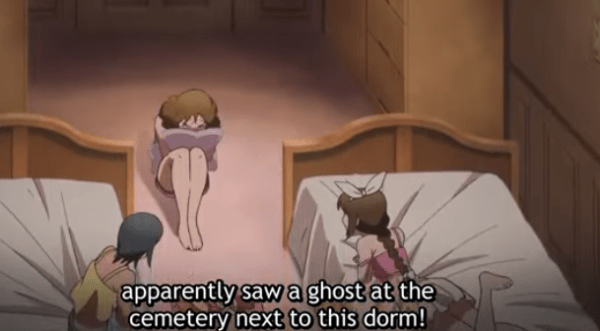 3. The Silver Guardian
This Chinese isekai anime donghua is close to being called game-themed isekai. Suigin Riku is the protagonist of the show who loves playing games. It's the only entertainment in his mundane life as he is occupied with multiple part-time jobs. Due to their lower-class family background, he struggles to make ends meet.
For any game lover, what's better than meeting someone related to the game's developer? Rei Riku stole the boy's heart at first glimpse. Luckily, she turns out to be the daughter of his favorite game creator. After the plot twists, Suigin is entangled in the game world to save his love interest. The Silver Guardian is for those waiting to watch a game-themed Chinese anime.
2. Duan Nao: Die Now
It's also a Chinese Isekai anime similar to game-themed ones. The idea of the donghua is attention-stealing as it introduces a universe named Cerebrum. The story focuses on galaxy wars and cosmological themes. The donghua is based on the manhua of the same name. 
It might not be the exact isekai-themed Chinese Anime you want, but it is much closer to it. The idea and exploration of the universe are mind-boggling. Besides, nothing is better if you also find the touch of gaming in it! The visuals are good, and the plot is unique, so you can try giving it a go!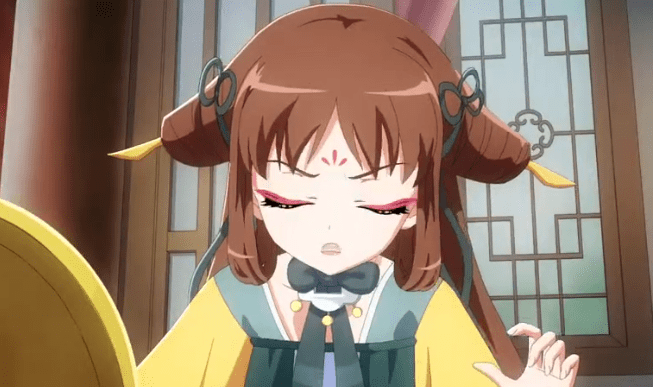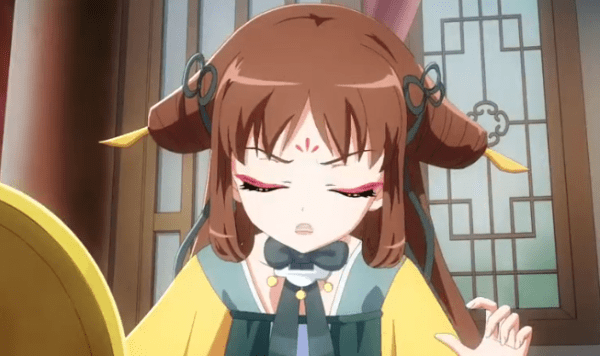 1. Sheng Zi Zhiang Niang: The Beauty Blogger
VR Reality technically takes you to a different world, right? So, the Beauty Blogger has the theme of VR Reality! The plot revolves around a beauty blogger transported in a virtual reality game. This is a recommendation for all the weebs who are admirers of makeup. Well, the majority of them would be girls. So, consider this one a recommendation, especially for my female fellas! 
Since the heroine is in the game world, she gets bombarded with different challenges. The thing is, she can only use cosmetics to complete the tasks. Luckily she was a beauty blogger. Otherwise, everything would have been a disaster. The story continues with similar jobs. This one is their pick for those keen eye for interesting new stories with entangling plots.
Final words on Chinese Isekai anime
Every kind of Anime is loved in the otaku world. Whether they are donghua, Aeni, or Japanese Anime doesn't matter. The themes of reincarnation, isekai, and martial arts are preferred when discussing Chinese Anime.
They are enjoyed globally for their fantastical elements and character designs. On this list of Chinese isekai Anime, I have mentioned the themes of reincarnation, games, martial arts, and romance. I know we all have taste buds, but the taste differs from the other, be it food or Anime.
Tell me your thoughts on the list and whether you found your favorite ones. I will keep counting until I hear back from you, my fellas. Till then, Adios!