Hola weebs! Your genie found you searching for anime like Grimgar of Fantasy and Ash. So, here I am again to fulfill your wishes. Grimgar of Fantasy and Ash needs no introduction. It's a remarkable anime, capable of hooking its viewers from the start. It entertains the Otaku with challenging tasks, where survival is made difficult.
Let's recap what the anime is all about, so it is easier to see why these recommended anime like Grimgar of Fantasy and Ash are similar!
This fantasy anime showcases a group of strangers opening their eyes to an unknown world. Haruhiro, the protagonist, gains consciousness with distorted memories. Similar is the case with others as they awaken. Their names are the only things they brought from the previous world and their previous lives.
As time goes by, they discover that the world resembles an RPG where killing is the way to survive and live. However, unlike a game, they don't get revival chances or any such things. If you die inside the game, things also end for you in the real world! Haruhiro, calm and level-headed, brings together a group of individuals with different skills.
10. Btooom!
Btooom! is the first entery on our ranking of anime like Grimgar of Fantasy And Ash (Hai to Gensou no Grimgar). I can bet we all have seen such dudes who are unemployed but are top-level game players. Our protagonist Ryouta is no different from them. He was enjoying his life living on his terms till one day, he found himself stranded in a game-like world. Now that's what we call adventure! A new life within a second!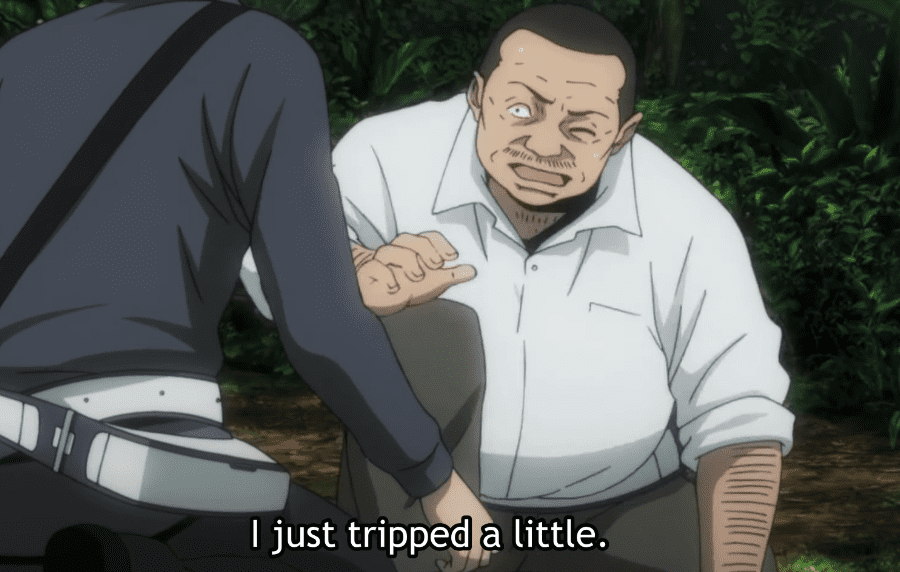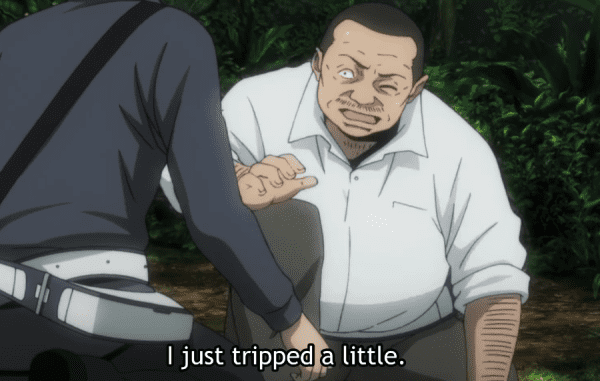 For those wondering how Ryouta Sakamoto entered this place out of the blue, don't worry because Ryouta had the same questions. (so everyone is on the same ship here)
As the plot progresses, it is revealed that Mr. Protagonist is inside the game he used to play in his real world. Of course, he will die if he dies here! Now he is one of the players, so the action begins when he is tasked to fight against other players.
Over time, he builds his team, befriends other players, and continues his journey full of dangers and trials fighting monsters. The question here arises, would he be able to return? Well, you got to see this one as I won't be spoiling it for you, sadly!
Similarities
High stakes
A thin line between life and death
Adventure
Somewhat similar plot line
9. Is It Wrong to Try to Pick Up Girls in a Dungeon
This anime like Hai to Gensou no Grimgar is full of fun, adventure, fantasy, and comedy. There are quests, trials, and some action sequences. It also has an engaging plot to spend time on.
The plot is set in a fictional world where there are monsters and monster hunters. Bell Cranel is the show's hero. He is a regular boy who only wishes to meet girls and to know them better. His mundane life changes when an expert swordswoman saves him from a monster.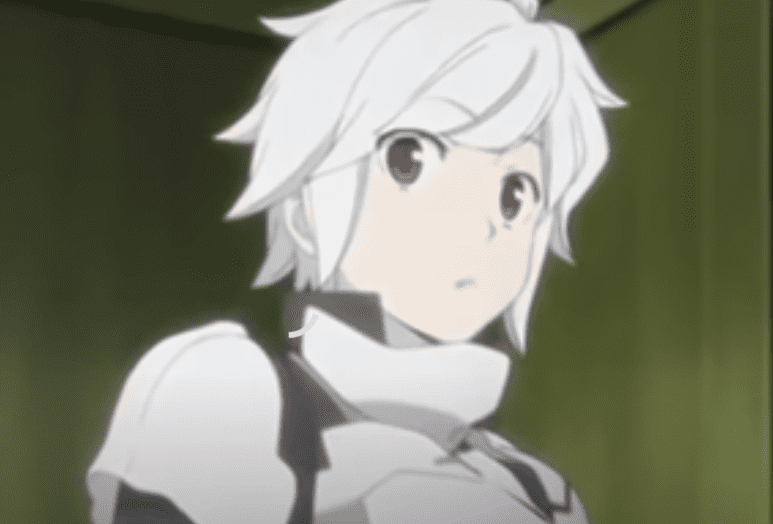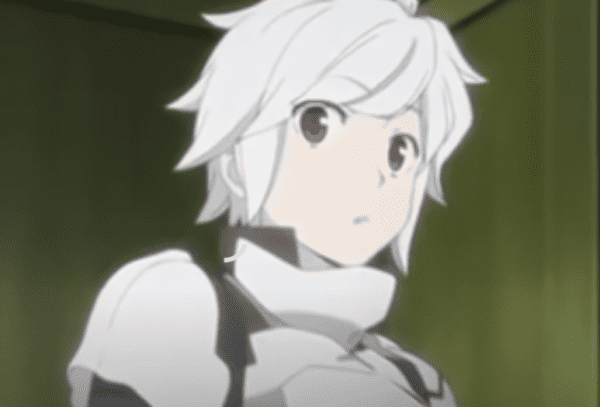 This incident fuels the fire, and the swordswoman becomes Bell's inspiration. Bell dreams of becoming the best adventurer in such a dangerous world. Now, he has to fight against monsters and survive in dangers of different types. Danmachi is a prime example of a great anime with dungeons and levels!
The anime has a good story and has only 13 episodes of season 1, which make it easy to experience double excitement in just a few hours. Isn't it amazing? So let's get started!!!
Similarities to Grimgar of Fantasy And Ash
Adventure
Challenges
Short anime season 1
8. Re-Zero Starting Life in Another World
This is one of the more popular anime that are similar to Grimgar of Fantasy and Ash. It's full of entertainment and suspense. Imagine yourself being summoned to a different world out of the blue; sounds fascinating, right?
Natsuki is one such guy whose life becomes a fantasy novel full of dangers. He looks for the summoner in the new world and tries to unfold the mysteries. However, he meets Emilia in the meantime and gets entangled in her problems.
Dang! Problems keep coming into his life. He vows to help the girl, and they try to escape from the attackers but die. Yeah, lol, no worries, this was for good. They come back to life, and our boy realizes that he has been gifted with the ability to rewind time. Trust me, guys, you would be entertained to watch the anime. Just give it a go and check out light novels like Slime if you enjoy similar stories.
Similarities
Adventure
challenges 
Dangers
Suspense 
7. Gate
This anime like Grimgar of Fantasy And Ash focuses on supernatural creatures, action, and fantasy. As the name suggests, the story centers on a gate through which different creatures enter the world and destroy the peace.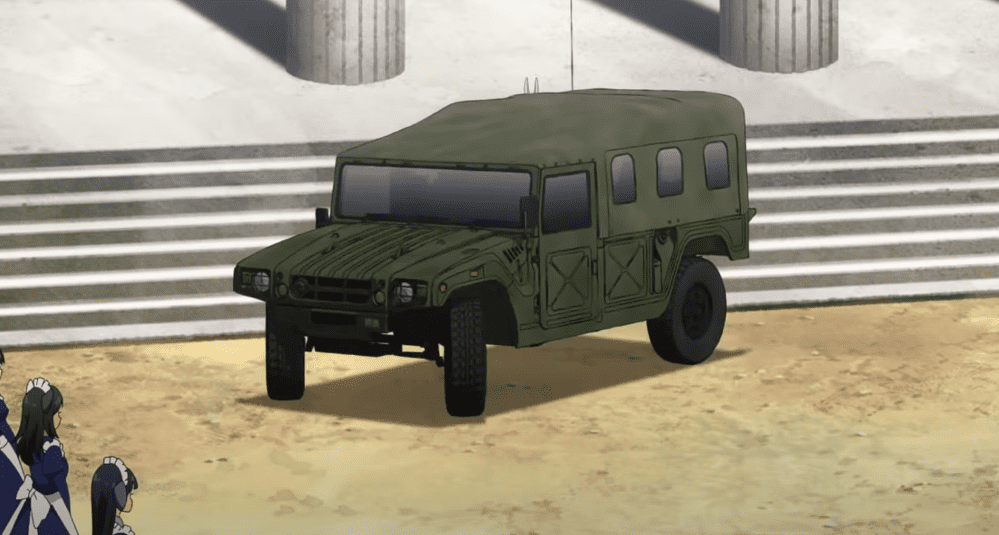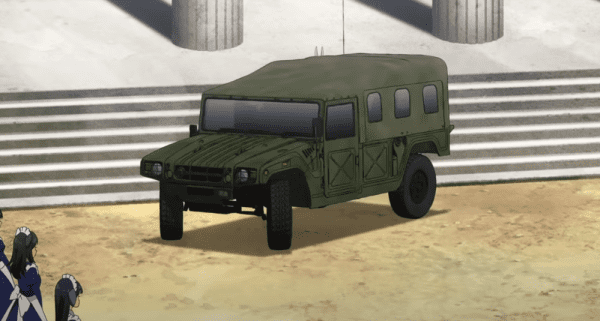 Yoji Itami is the main lead who works in Japan's self-defense Forces. Seeing the creatures wreaking havoc, our hero does his duty and struggles to save the people. There is also a lot of badass romance involved if you are into that.
Somehow, things settle down a bit, and after some time, our boy is asked to cross the gate. Oh yeah, they assign the hero with the daunting task of entering the new world. The mission is to develop peaceful relationships between both worlds.
LOL, as if it's easy!? But dude, that's what makes this anime worth watching. There is mystery and fun. The anime show similar to Grimgar of Fantasy and Ash in that it includes risky tasks and unpredictable events. A fantastic anime with magic and technology forming one amazing story.
Similarities
Action
High Stake situations
Adventure
6. Sword Art Online
It is one of the masterpieces of 2012 that has ruled over a million hearts for a decade. Sword Art Online offers the same thrill as Grimgar of Fantasy and Ash. The story highlights the lives of game lovers whose life transformed into a game literally. Having a life similar to a game sounds fun when it's better than the previous. However, things are a bit different here.
The worst happens when multiple players wear their gears to enter the game's virtual world. Now, where is the worst part? Well, it turns out to be the worst when the game owner decides to lock the players inside the virtual reality by blocking all other ways to leave the game world. Definitely check out light novels like So what I am a Spider if this sounds interesting to you.
So now the game lovers must survive the dangers; otherwise, their death in the game would result in their actual death just like in the other anime like Grimgar of Fantasy And Ash on the ranking. Sounds horrible, right?
Like Hai to Gensou no Grimgar, there is always a hero, similar to Sword Art Online. The protagonist is a player named Kirito. The plot revolves around Kirito and his adventures where he makes new friends and a team to accomplish his mission of booming out of this world. (Game lovers, next time, be careful about what you wish for!) According to some this is one of the best isekai magic fantasy anime there is.
Anime similarities with Grimgar of Fanasy and Ash
Survival
Dangers
Life like a game
Adventure
Action
5. The Rising of the Shield Hero
Adventure, isekai, action, and magic; if you were searching for something like that, this one is for you. Rising of the Shield Hero would be a bonus in such a case. The plot highlights the life of a shield hero, the weakest hero of all. A student named Naofumi whose life changed drastically after reading a book!
Instead, it would be accurate to say that his life changes when he is sucked into the world of the book he was reading. Three others like him were summoned to the same world. They all got tremendous powers, which instantly helped them gain the people's trust.
On the other hand, our boy, Naofumi, was the shield hero, which means he could only fight by being defensive. Now, who wants this hero? That's what everyone was thinking. People started humiliating him, and he was left heartbroken. Don't worry. That's just the beginning. Make sure you check out light novels like jobless reincarnation if you are looking for similar fantasy settings.
Soon, he finds a hybrid named Raphtalia himself who could fight along with him. Though never once does he treat her anything less than a human, unlike the others. For Raphtalia, he was the true hero. From there onwards began the rising of the shield hero. They saved humanity and proved everyone wrong. The anime like Grimgar of Fantasy and Ash has the same thrill, action, adventure, and dangers but is even a bit darker! This one would surely entertain you!
Similarities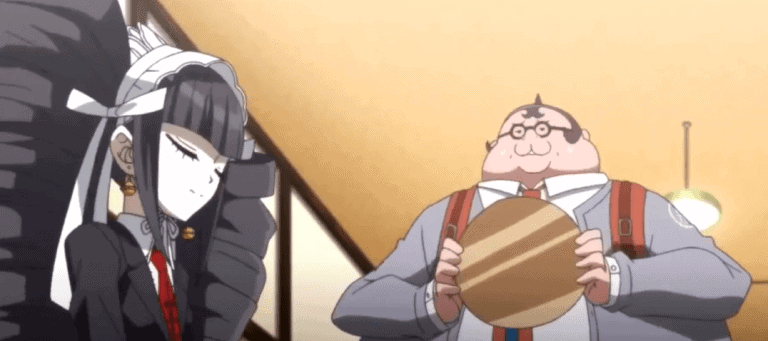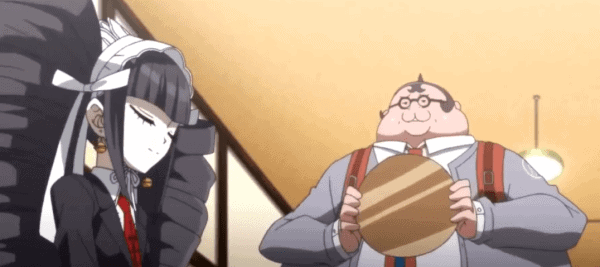 4. Danganronpa
This one is yet another fantasy with perplexing thrills and adventures. The anime begins with Makota. He is a teenager selected to join a prestigious school without knowing what it may bring. Wow! Wouldn't this make one happy? To top it off, you are selected when you are recognized for being talentless. At first, our boy couldn't believe it, but who would say no to such a great opportunity?
After joining the school, his peaceful life remains no more relaxed. Finally, the students are addressed by the principal of the school. Oh, let me correct, he isn't your ordinary scary principal! He is even more frightening and appears to be like a bear.
He orders the student that if they want to survive, they should enroll themselves in the killing game. The students had no choice. Because if they don't, they would have to spend the rest of their lives bound to this school. Pretty scary, ain't it?
Reading tip: Our list of manga like Dorohedoro is definitely up your ally!
Now this anime is similar to Grimgar of fantasy and Ash as it has the same dangerous tasks to kill or be killed. I am sure you would never want to regret not watching this thrilling ride of emotions.
Similarities
Dangerous task
Action
Life changed in an instant
3. Log Horizon
This is again an anime full of high stakes, where there are multiple situations when the hero faces a thin line between life and death. This is what makes the anime thrilling. The plot starts with the famous game Elder Tale's update. The lives of its players took a sharp turn when more than 30,000 gamers got trapped in the world of Elder Tale. Like we know that in a game, one faces unexpected scenarios, and the same goes here. It highlights Shiroe and his journey full of adventures.
Shiroe is an introvert and falls into the grounds of Elder Tale. Unlike others, he is curious about nature, enabling him to explore and learn more about his surroundings than the rest. Along with his peculiar friends, his adventure begins and his team gets stronger. Their task is to annihilate anything that threatens this new world and find way home. The group sets on the quest to find the reason for their being in this world. Their journey progresses with trials, but the group is determined to rise victorious.
Log Horizon is akin to Grimgar of Fantasy and Ash in many ways, it is an anime with adventure guilds, magic, monsters and a world to explore. Though the storyline is a bit different, the fun is the same. There is action, mind games, politics, adventure, and what else does one want?
Anime similarities with Grimgar of Fanasy and Ash
Thrill
Excitement 
Adventure 
Action
High stakes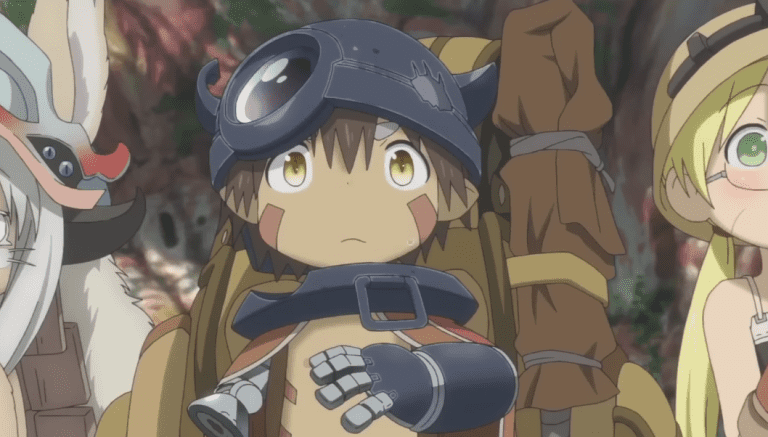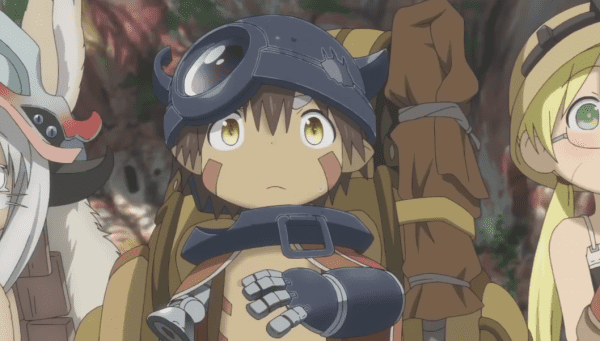 2. Made in Abyss
Set on fictional earth where there are many relics and legends. Among them, the most famous and dangerous is named the Abyss. A dimension that is followed by a cave, and then layer by layer, the dimension unfolds. We put this anime like Grimgar of Fantasy And Ash so high on the list due to the similar focus on background art of the show.
No one is allowed to enter the Abyss unless they have particular expertise. The ones who dive into the cave are given the title of Whistles. The anime presents the story of Riko, a young orphaned and lonely girl. Her only dream is to become a Whistle like her mother.
However, she is not skilled enough to go deep down the Abyss. Still, she departs on her journey secretly and makes a robot friend named Reg. Their journey progresses with many twists and trials, and the duo discovers many secrets they never imagined.
Similarities
Another dimension
Adventure
Fantasy
Action
Thrills
1. Overlord
Overlord is another fantastic anime based on gaming and adventure led by fantasy. The anime series is very similar to Grimgar of Fantasy and Ash. The best part is that both the chills and thrills are the same. If you enjoy these stories, we recommend over 19 light novels like overlord! 
Overlord centers on Momonga, a hardcore gamer and an expert player. He enjoys playing the very famous VR game Yggdrasil. However, his heart breaks with the news that the creators are shutting down the game permanently.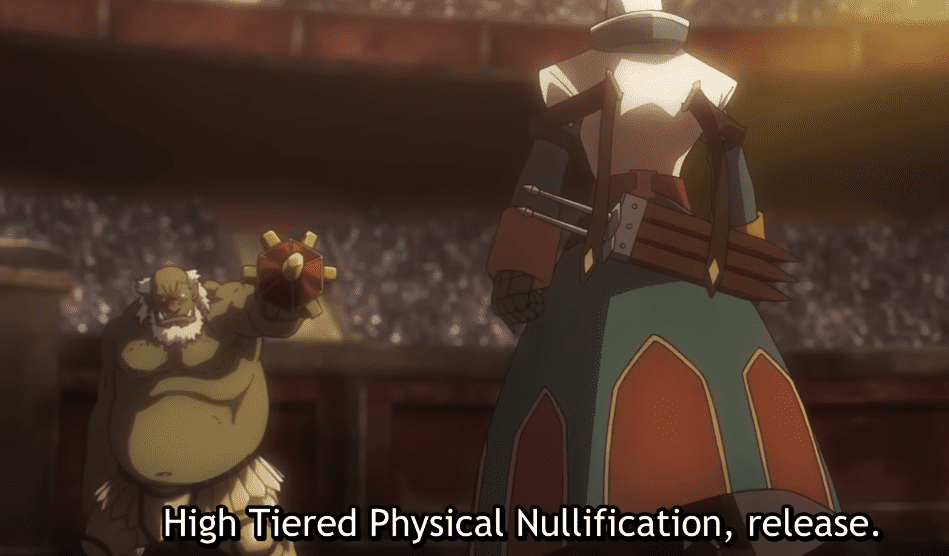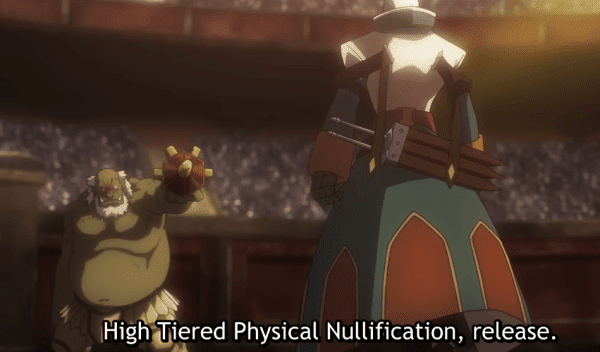 To pay tribute to his favorite game, Momonga decides to play until they shut down the game's server. To his dismay, this decision changed his life in a way he didn't expect. Momonga finds strange things happening as even after the fixed time, he is still playing the game and cannot log out for some reason.
Reading tip: We have put together quite the article about OP MCs like in overlord, so you can binge-watch a ton of badass anime.
Now, stuck in the gaming world, he is forced to carve his path and fight many rivals to reach his destiny. However, since our boy is a famous wizard and the master of the guild, he is pretty brave, yet things are challenging on another level. You are going to love anime like misfit of the Demon King Academy if you enjoy OP MCs.
As loyal readers already know, Overlord and Grimgar of Fantasy and Ash are my two favorite anime. Yes, I am a bit biased when I put Overlord on the number one spot for a ranking of Anime most like Grimgar of Fantasy and Ash.
Similarities
Gaming Life
Action
Fantasy
Another world
Adventure
Anime like Grimgar of Fantasy and Ash final thoughts
So, fellas, with this, let's end our list of best anime like Grimgar of Fantasy and Ash. The above list has all the anime that will give you an adrenaline rush, some hair-raising experiences, and guaranteed unlimited thrills.
Challenges, hardships, and many dangerous fights will give you an adrenaline rush. I brought you all a present to relive all the fun, thrill, and mixed feelings of Grimgar of Fantasy and Ash. Today, I will list down the best anime like Grimgar of Fantasy and Ash that would give the same roller coaster ride of emotions as you felt watching this one.
Let's begin!
Gaming world, dark fantasy, unlimited action, thrilling adventures, magic, and robots, named it, and the above list has all the anime with your favorite themes. So, try, and binge-watch the one you like and savor your time in peace. Ah! Yes, drop some comments to let me know about your favorites. I would love to know your preferences. Till next time, buddies!