Everyone around the world enjoys anime, and the reason for this is undoubtedly the unique tale and plot that anime provides. Almost every type of anime is available on the internet, and each one, in my view, has its unique charm.
Some people enjoy watching action anime, while others enjoy watching anime featuring magic and monsters. So, we've compiled a list of top 10 anime with monsters and magic with that in mind. Let's get started.
1. Mushoku Tensei: Jobless Reincarnation
Mushoku Tensei: Jobless Reincarnation is an isekai anime filled with magic, fantasy, and many other elements.
The plot of this anime centers around a 34-year-old guy who is tired of his dull life. People younger than him bullied him, and he couldn't think of any way to improve his uninteresting life. Then, one day, he was caught in a tragic traffic accident that resulted in his death. Still, instead of dying, he was reborn in a magical realm, and now he has the opportunity to transform his everyday life into an adventurous one.
Our MC started his journey towards achieving the life he has always desired with the help of Eris Boreas Greyrat, a noble lady from that magical world. However, the path will not be simple. We all know that where there is magic, there are monsters, and our MC must learn magic to cope with them. The story has just begun.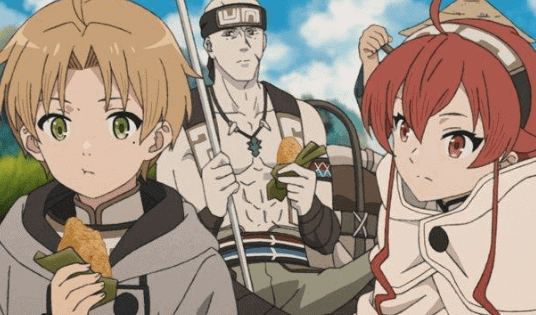 2. Arifureta: From Commonplace To World's Strongest
Arifureta: From Commonplace To World's Strongest is an action anime, and with a perfect touch of fantasy and reincarnation elements, it has become one of the public's favorite anime.
Hajime Nagumo was living his everyday life as usual, but with some unexpected turn of events, his life was turned upside down. One day, he was attending his class. Still, something strange happened, and Hajime, along with his classmates, was transported into a fantasy world where they got mysterious and powerful magical abilities. All of this happened in the blink of an eye.
This world is filled with frightening monsters, and Hajime and his companions have been summoned here as heroes destined to save it from destruction. But how will Hajime save the world if he has no combat experience? The story gets more intriguing as it progresses, so keep an eye on it if you like anime with magic and monsters.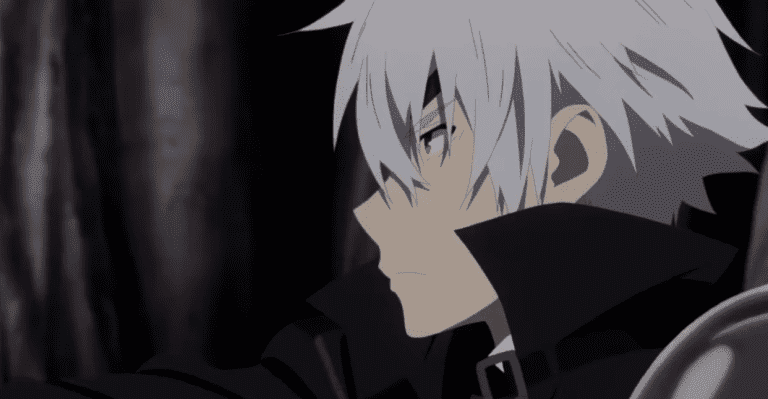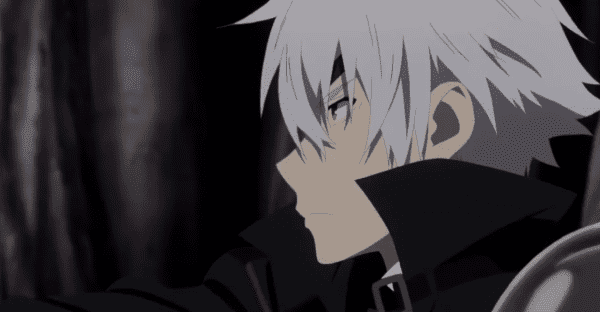 3. The Misfit Of Demon King Academy
The Misfit of Demon King Academy is an action/fantasy anime that will make you its fan with its excellent magic elements.
This anime transports us to a time when a war between humans and demons was in full swing. Everything was damaged and broken into pieces. The county was on the verge of devastation and chaos, but when things got out of hand, Demon King Anos Voldigoad chose to sacrifice his life, believing that his death would bring peace and prosperity.
When Anos arrived to retake his throne two million years later, he discovered that no one recognized him. Furthermore, many people regarded him as a fraud. Even if the world was restored to peace, his legacy and sacrifice were pointless. So what is his next move? To discover it, watch the anime.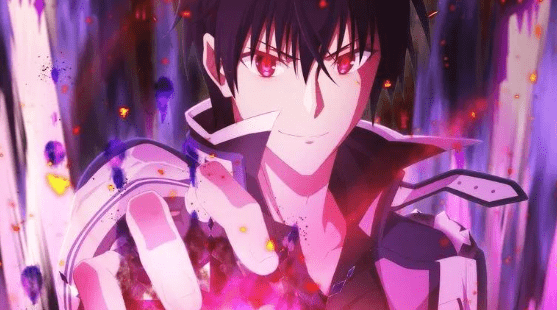 4. Strike The Blood
Strike The Blood is an action/fantasy anime with all other elements to keep the viewer hooked with it until the end.
This anime takes us to Itogami Island's Demon District, where creatures like demons, vampires, and humans coexist. To prevent conflict, they all live on a remote island. How would you react if you had to live on this island? You'll be terrified, right?
Well, something similar happened to Kojou Akatsuki, a high school student living on itogami island, and on top of that, he also got the abilities of a vampire. No, not just an ordinary vampire, but a mythical one regarded as the most powerful beast in the world. How will our MC respond to his newly acquired talents and powers?
5. Witch Craft Works
Witch Craft Works is an action anime that has won the hearts of everyone throughout the world with its supernatural and fantasy elements.
It tells the story of Honoka Takamiya, a high school guy enjoying a simple but peaceful life, but as we all know, peace can not endure long. Our MC was attacked by a witch one day and felt he would die, but he was saved by Ayaka, the most renowned girl in Honoka's school. Why is Honoka's life being saved by the most beautiful girl? Don't get your hopes high because she is not in love with him.
To his surprise, Ayaka was also a witch who was tasked with protecting Honoka, and from here on, our MC's ordinary and boring life was transformed into a crazy and exciting one.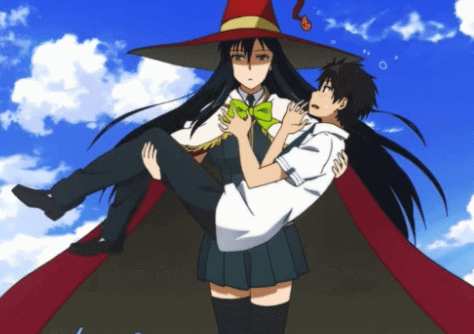 6. Tsukimichi: Moonlit Fantasy
Tsukimichi: Moonlit Fantasy is an action/adventure anime that will brighten your day with its excellent comedic theme.
This anime tells the story of Makoto, a man who was reincarnated in a magical fantasy realm due to a pact made between his parents and a Goddess. But the moment he stepped into that realm, he was welcomed in the worst way possible. The Goddess who brought her into this world abandoned him because she did not think he was attractive.
Makoto is now on his own in this bizarre world. He has no idea how to return to his original world, nor does he know anyone in this realm. What will he accomplish in this world by himself? Luckily, he met some other people like him in this world, and what will he do now that he has met them? I don't want to ruin this anime for you, so you better watch it.
7. Black Clover
Black Clover is one of the most famous fantasy anime that will astound you with its great action and magic elements. 
It tells the story of two orphan boys named Asta and Yuno who had only one dream: to become the Wizard King, a title bestowed to the world's most potent wizard. Yuno activated his magical skills as he grew older, gradually moving closer to his objective. But, on the other hand, Asta was unable to get any kind of magical talent.
Asta got depressed, but instead of giving up, he worked hard, and it was only by his sheer determination and challenging effort that he was able to activate his magical skills. He also discovered a powerful Black Clover grimoire, which granted him immense power. Can Asta become Wizard King now that he has been blessed with Black Clover? Watch the anime to find out.
8. That Time I Got Reincarnated As A Slime
That Time I Got Reincarnated as a Slime is a well-known action, adventure, comedy, and fantasy anime with a unique and exciting plot.
It tells the story of Satoru Mikami, a 34-year-old guy who lives an everyday life. He goes to work and then returns home, and this is how he spent his life. One day when he was coming home from work, he got assaulted by a random killer, and before dying, he asked his friend to delete his internet history…. (WHAT??? I was expecting something emotional).
Anyway, he was lucky because God granted him a second opportunity at life by reincarnating him in the form of slime. Now that Satoru is in a magical realm where monsters and magic are common, the critical question emerges: how can he live in the body of a slime?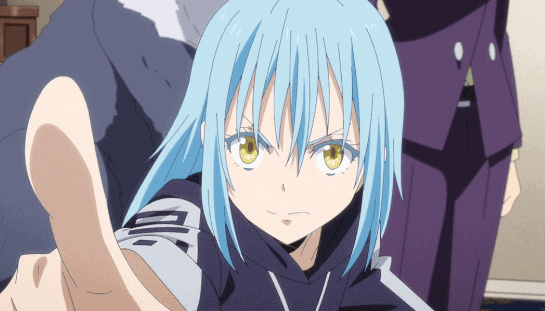 9. The Seven Deadly Sins
The Seven Deadly Sins is an action anime that is generally regarded as one of the most well-known action anime of all time. However, you will be stunned by its storyline, so sit tight.
The story began when there were no borders between the realms of humans, gods, and demons; a centuries-long conflict erupted between the three species. Finally, peace was restored to the world after many efforts, but certain Britannians were unhappy with the peace and tried to start a war.
But our heroes, known as the Seven Deadly Sins, will never let them succeed. The plot gets even more interesting when Elizabeth Liones and Meliodas, the leader of the Seven Deadly Sins, team up to rescue the world.
Rather than action and fight scenes, what makes this anime interesting is Meliodas; he's the one who made this even more enjoyable through his humorous acts.
10. Sword Art Online
Sword Art Online is a romance, action, and fantasy anime with unique animation and character designs. This anime takes us into a whole new world of virtual reality.
This anime is set in 2022 when technology has advanced significantly, and scientists have finally achieved virtual reality using various gadgets. The main plot begins when Kazuto Kirigaya, a gamer who is a significant admirer of VR, purchases a recently launched VR game called Sword Art Online, little knowing that this game will change his life forever.
When he discovered that he was trapped within the game and getting killed inside the game would kill him in the real world, his happiness and joy broke down, and he immediately regretted buying this game. Kazuto must win this game if he wants to return to his real world. Can he do that? You have to watch this anime to get an answer to this question.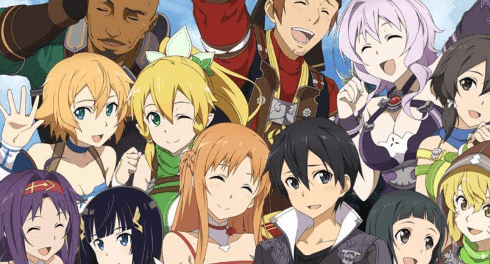 Easy-to-use summary table
| Anime Title | Genre | Key Elements | Summary |
| --- | --- | --- | --- |
| Mushoku Tensei: Jobless Reincarnation | Isekai, Fantasy | Magic, Adventure, Reincarnation | A 34-year-old man reincarnates in a magical realm and embarks on a journey to transform his life. |
| Arifureta: From Commonplace To World's Strongest | Action, Fantasy | Reincarnation, Fantasy World, Monsters, Magical Abilities | After being transported to a fantasy world, Hajime must gain strength and combat experience to save the world from destruction. |
| The Misfit Of Demon King Academy | Action, Fantasy | Demons, War, Demon King, Magic | Demon King Anos Voldigoad returns after two million years and must prove his legitimacy in a world that doubts him. |
| Strike The Blood | Action, Fantasy | Demons, Vampires, Supernatural Abilities | Kojou Akatsuki, a high school student with vampire powers, navigates life on Itogami Island while discovering the extent of his abilities. |
| Witch Craft Works | Action, Supernatural | Witches, Magic, School Life | Honoka's life takes a thrilling turn when he discovers that Ayaka, the popular girl at his school, is a witch assigned to protect him. |
| Tsukimichi: Moonlit Fantasy | Action, Adventure | Reincarnation, Fantasy World, Comedic Themes | Makoto, a man reincarnated as a slime in a fantasy world, embarks on adventures with newfound companions in his quest for self-discovery. |
| Black Clover | Action, Fantasy | Magic, Dreams, Orphans, Adventure | Asta, a young orphan with no magical abilities, works hard to become the Wizard King and protect his world from dark forces. |
| That Time I Got Reincarnated As A Slime | Action, Adventure | Reincarnation, Magic, Monsters | Satoru Mikami is reborn as a slime and uses his newfound abilities in a magical realm to navigate the challenges and dangers he encounters. |
| The Seven Deadly Sins | Action | War, Gods, Demons, Heroes | The Seven Deadly Sins, led by Meliodas, strive to save the world from Britannians who seek to disrupt the hard-earned peace between humans, gods, and demons. |
| Sword Art Online | Romance, Action, Fantasy | Virtual Reality, Gaming, Trapped in a Game | Kazuto Kirigaya must navigate a virtual reality game and defeat its challenges to escape and return to the real world. |