The romance between enemies or polar opposites always makes an eye-catching story. But a love that sparks on battlegrounds is exhilarating and grows on you slowly. Lord Marksman and Vanadis is a deadly combo of romance, action, and fantasy with some fan service.
The enticing tale of war, love, and sacrifice began with Tigre, a nobleman and skilled warrior of the Empire, and Elen, one of the few Vanadis with dragon powers. But, as these two mortal enemies face off on the battlefield, they discover they are meant to do more than kill for peace.
Suppose you are looking for a thrilling anime with war, bloodshed, mind games, historical events, and a non-modern setting followed by fantasy. In that case, the recommendations below will help greatly with your search.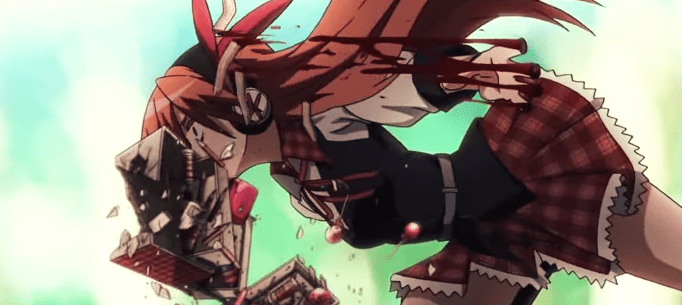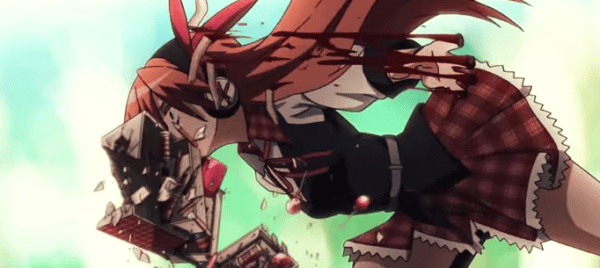 10. Akame Ga Kill
The story of a regular villager named Tatsumi is similar to Tigre from Lord Marksman and Vanadis. Tatsumi is all set to join the military to stop the ongoing war because of the corrupt leadership. But instead, he becomes a member of an assassination group called Night Raid. These assassins are highly skilled and equipped with unique, never-seen-before weapons.
Tatsumi's fateful encounter with his fellow assassin, Akame, brings a wind of change. The two attract each other romantically but struggle with those feelings, and they take on the evil guys. Their fight for the betterment of their country against their people begins with bloodshed, sacrifices, mind games, and victory.
Akame Ga Kill resembles Lord Marksman and Vanadis in many ways, including the historical part and the war element for the sake of peace. However, unlike Lord Marksman, the characters don't show much development, so it might seem boring to you. Yet, the plot blends fantasy, war, and love perfectly. I recommend it if you want a neat and smooth plot with bloodshed everywhere.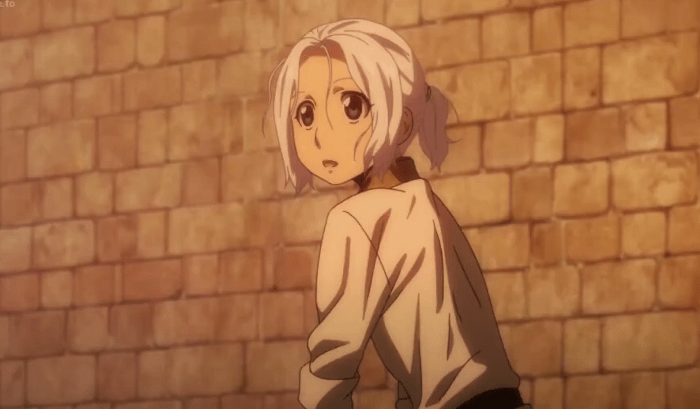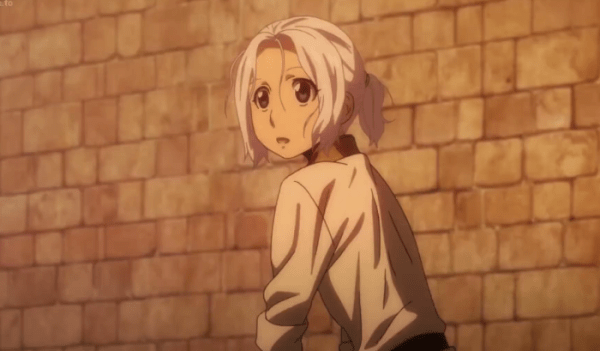 9. The Heroic Legend of Arslan
This one is akin to Lord Marksman and Vanadis in many aspects, especially in the medieval period and war-ravaged environment. However, the most significant difference is only the position of the male leads. Where Arslan, the Crown Prince, is struggling to win back his country, and Tigre is only a noble who rose to the throne ultimately.
The name of the anime itself describes the Legend. The story revolves around Arslan, a young prince on the battlefield who lost everything. Fleeing to another land becomes his only option for survival. Penniless and defeated, the young and determined Arslan vows to win back his country and his rightful position. However, he faces a mastermind behind all his misery and bloodshed.
Arslan's journey from rock bottom to the top starts as he brings in a few trusted and talented fellows to fight against the masked man. But victory is not easy. This sensational and historical anime stirs your emotions and urges you to cheer for Arslan. It is an excellent series with a perfect war-driven and strategic plot like Lord Marksman. Yet it is not on the grander side because of a typical plot twist.
8. The Ambition of Oda Nobuna
It is another anime picked up from the historical tracks, where many beautiful girls dominate the plot. This anime is similar to Lord Marksman and Vanadis regarding politics, war strategies, and warriors. The warriors in this one are the mighty samurais and shoguns opposite the army the Tigre had.
The plot follows the isekai trend and brings a 17-year-old Yoshiharu Sagara into a historical game world. After the shock of the historic Hero Nobunaga dying in front of him, Yoshiharu figures out his surroundings calmly. However, he soon discovers that the reality he knew of is simply one of the possibilities. So, with his knowledge of the original, he decides to help Nobuna, a maiden, to rise to the rank of power and make her the Hero he knows of.
The anime will attract you if you want fan service, an isekai story with a twisted history. However, it is not as severe and thrilling as the tale of Tigre and Elen. Animation is undoubtedly good, and the plot is developed thoroughly, but sometimes it lacks the details at crucial moments. Still, for an entertaining evening, this one is a worthy watch.
7. Kingdom
Kingdom is one of the best historical anime, where you will be on your toes from start to end while guessing who will take the crown of victory. It is ditto to Lord Marksman and Vanadis in terms of thrills, war-oriented theme, fierce and robust male leads, and a captivating plot. The story revolves around an orphan and enslaved person, Xin. He desperately wants to become the most well-known general and strives for it.
Fate finally picks him as the new favorite, and he saves the troubled ruler of Qin. Their journey begins, and Xin becomes his sword, determined to unite China with his master and friend. He is up for a feat that no one ever thought of, but Xin pulls it off with his bravery, power, and a fierce will to prove himself.
The animation, aesthetics, character development, captivating soundtracks, and fascinating story make Kingdom a magnum opus worthy of praise. If you are looking for a deep and severe story without any romance and distractions, then Kingdom is your pick. The war-ravaged environment will surely give you similar vibes to the battlefield of Lord Marksman and Vanadis.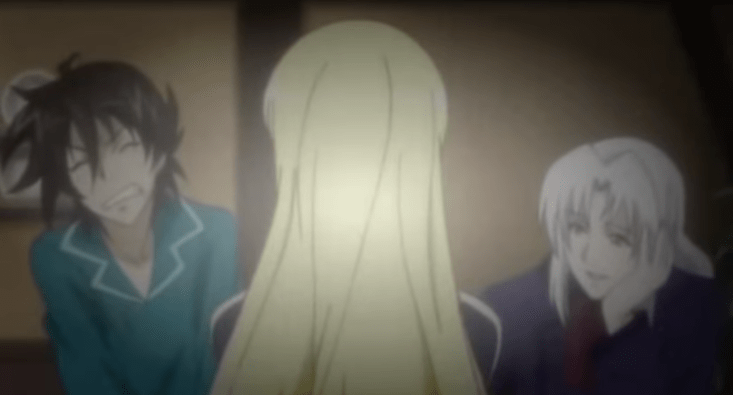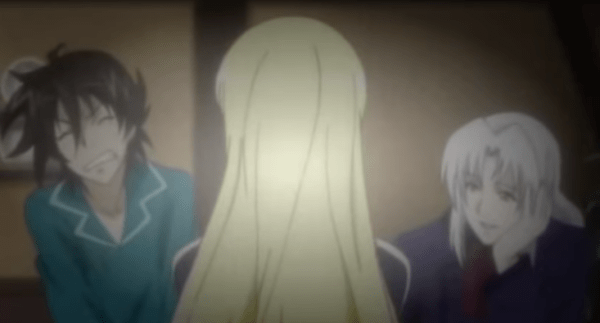 6. Legend of the Legendary Heroes
The next one on my list is a renowned series that started from a light novel and expanded like wildfire. It got multiple adaptations, including a manga, a game, a drama, and an anime. Legend of the Legendary Heroes is very similar to Lord Marksman and Vanadis regarding the heroes and their goals. All leads of both series are fed up with the blood bath and sacrifices for the so-called peace. Hence they begin to struggle on their own to make a change for the betterment of their people.
The Legend starts with a mage named Ryner, often called a monster. The ever-so-confident and fearless Ferris is his partner. She is the only person who truly understands him and considers him a human instead of a monster. Ryner is the holder of Alpha Stigma or the cursed eyes, a power to bring destruction. After he witnesses his fellow magicians dying in a war, he vows to stop this bloodshed. So he embarks on a journey to find the relics of legendary heroes to help his country.
The anime did create hype because of the highly sought-after original light novel, but it wasn't on par with it. The animation was smooth, undoubtedly; there were powerful magic interventions during fights. The soundtrack and background music also added to the thrills. However, the implementation of comedic instances was a failure through and through. Also, sometimes you might have to focus too much to connect the events and understand a specific scenario. Still, if you don't observe this keenly, the Legend of the Legendary Heroes will give you a similar vibe to the preferred one.
5. Code Geass
Fights for peace and revenge are always intriguing, and Code Geass is a name famous for these elements. Code Geass has kept its name at the top for years and has given competition to many favorite anime with similar demographics. The plot begins with a fallen prince named Lelouch. He is desperate for revenge for his family's misfortune.
However, he is not lucky enough to hold that power but only a high intellect. With once in a million fluke, he encounters a mysterious girl and is bestowed the power he was searching for. Now, he can command anyone with the new power in his eyes. His actual battle begins to free Japan from the Empire, and he becomes the Lelouch of Rebellion.
The story is not jaw-dropping and is very much predictable. The animation is also smooth, with a twisting plotline that successfully keeps the viewers at the edge. But, unfortunately, it isn't an extraordinary one. Still, when it comes to a genius MC and a brave one who will do anything to fulfill his goal like Tigre, then Code Geass will satisfy you to the fullest.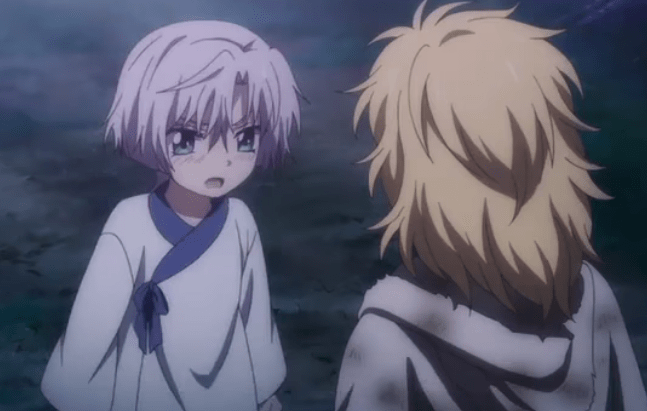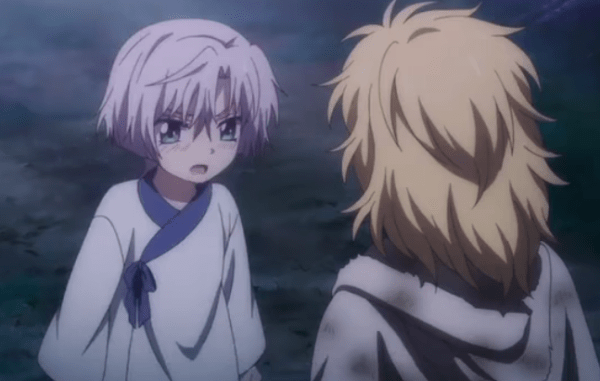 4. Yona of the Dawn
Let's flip the regular stories and bring in a unique one that breaks the stereotypes. If you like the struggling romance of Tigre and Elen in a war-ravaged world and their struggle to form a peaceful land, then surely Yona of the Dawn will enchant you. It isn't new and has been adapted after its popular manga release. The fantasy-based historical story takes off with a pampered Princess this time instead of a male lead dominating the story.
The innocent Yona is our female protagonist and lives in oblivion to all the politics and power struggles around her. She finds herself in hell when her father dies at the hands of her beloved. Her being trampled by the man she loved, she lost everything. However, Hak, the strongest of the five generals and her childhood friend, helps her regain her life and a goal. She decides to become someone who knows her Kingdom and lives for its people. Her journey starts as she gathers the legendary warriors with dragon blood and faces off in battles against enemies and her formerly beloved.
The love story of Hak and Yona is quite similar to Tigre and Elen, set in a historical era steered by power and political struggles. The animation and plot are excellent. Still, anime is not as popular as manga because of its slow pace. Overall if political work and war-oriented fantasy with a powerful female protagonist with a good dub, followed by love entice you like Lord Marksman, this one is your best pick.
3. Record of Grancrest War
The next one is yet another brilliant anime that has much of a muchness to Lord Marksman and Vanadis. The story stealthily follows in the same steps as the referred anime by bringing two outstanding individuals together who dream of the same future. This historical anime is set in a non-modern environment where Chaos rules.
The demon lord has brought chaos to the land of the living and is rejoicing. Yet the lords are busy with their power struggles as they have decided to abandon their people. In such turmoil followed by havoc, a brave Knight named Theo and a powerful mage named Siluca meets each other. Both carry the power that can help seal the chaos and bring peace one way or another. The duo feels a spark with each other and forms a magical contract. This deadly team is set to eradicate all evil and save the people of their land. But, it is easier said than done, so look for some exciting events here.
Record of Grancrest War is an anime with perfect animation and a plot similar to Lord Marksman. However, I should warn you that the suspense or mystery element is not executed correctly. At every twist, you can predict what is to come. Otherwise, this anime is worth your time if you are specifically looking for some "similar experiences."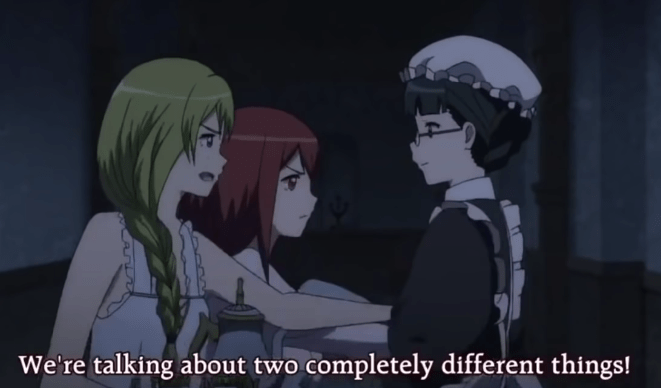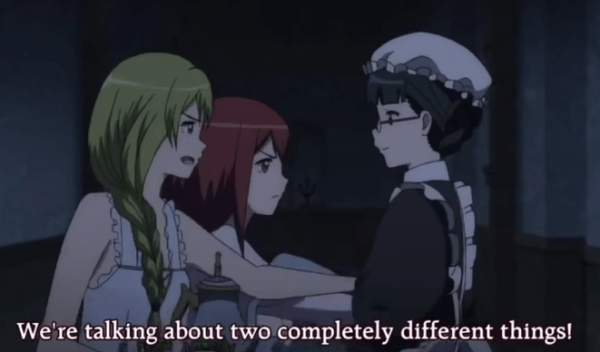 2. Maoyu ~ Archenemy and Hero
For starters, this is a personal favorite because it is an anime that perfectly portrays the evil that resides in humans. It showcases that many humans benefit from war and will do anything to prolong it. The reason is simple; it increases trade. People can sell better and profit because the other party is desperate. The most significant plus point is that it reduces the world population.
Aside from that, it brings in two leads that are worlds apart; a beautiful Demon King/queen and a human warrior. The anime begins with the Hero who believes if he kills the Demon King, the war between humans and demons will end. However, contrary to his expectations, the one that awaits him is a beautiful Demon King. She successfully explains the deals that human lords made to benefit from the destruction. The Hero then forms a pact with the Demon King, striving to end the war. The notion of creating a peaceful world may seem easy, but it is nothing more than a fantasy.
However, the Hero is determined to turn this fantasy into a reality, and I am betting he will. (obviously, because I watched the anime till the end XD). The animation is good overall, and the sound is also smooth. It isn't a cliché, yet you might find it odd in some instances because of the unexpected fan service at serious events. This particular thing didn't work for me because it repeatedly ruined the fun.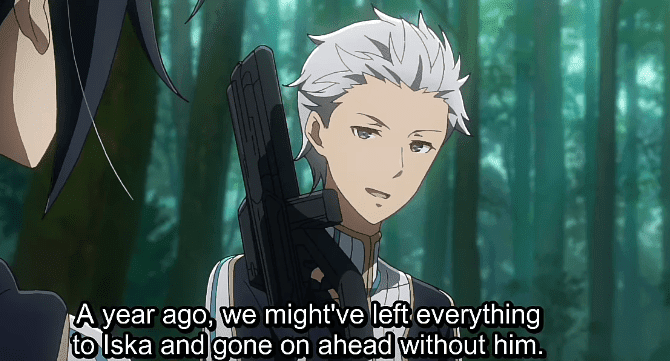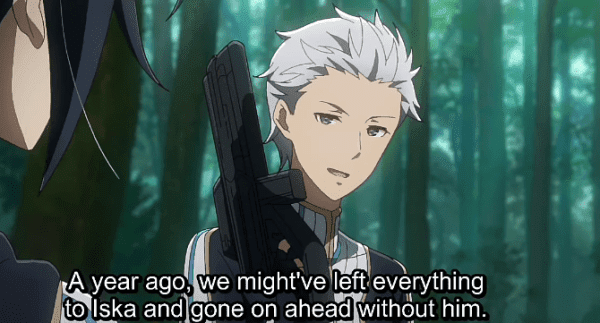 1. Our Last Crusade or The Rise of a New World
This one is on the list for many reasons, and one of them is that it is considered another version of Lord Marksman and Vanadis. I'll tell you why! Akin to the referred one, this anime focuses on a skilled and just Knight named Iska and a powerful witch named Alice. In a war, deciding which side is right is difficult because everyone believes they are fighting for a just cause.
In such circumstances, Iska's fate brings him to Alice. They discover they share the same dream of a land without suffering, pain, and slaughter. Alice and Iska decide to stop waging war between the Kingdom of humans and the land of magicians. They are faced with many trials and pains, but they never lose hope. The plot is predictable because of its similarity to Lord Marksman and Vanadis. Still, it never fails to make you cheer for Iska and Alice.
You will find yourselves in awe of their innocent yet passionate love struggle during times of war. The animation will keep you hooked, without a doubt. The fantasy element is perfectly implemented, combined with romance and war in a historical setup. The anime isn't as popular as others, but I dare you to stop midway once you start watching it. This shows how entangling it is!
Conclusion
So, with Our Last Crusade or The Rise of a New World, I'll stop my rambling today in hopes that it was helpful to you. Instead, enjoy the mesh of fantasy, historical war-oriented settings, struggling love, magic, and much more with the list above.
I will wait until you finish at least one recommended anime and return to drop your thoughts. Till then, Adios!