Where there is war, there is action, thrill, suspense, and unlimited fun, and when it's a fantasy war anime, it's just a dream come true. No one enjoys a war if it happens in reality, but we always aim to stop the war by wishing for superpowers.
Though this might never be possible in reality, it can when it comes to the anime world. So, I will recommend some great anime where you'll enjoy the fantasy war, have a good time reading!:)
10. Arslan Senki
Do you ever feel interested in reading about the historic war? The wars were deadly, but of course, they weren't that deadly like in today's era, with destruction everywhere. This anime is worth watching because of conspiracies, betrayals, and the thirst to win the throne. This is the story of Arslan Senki, the prince who vows to get his homeland back, which was lost due to conspiracy and betrayal.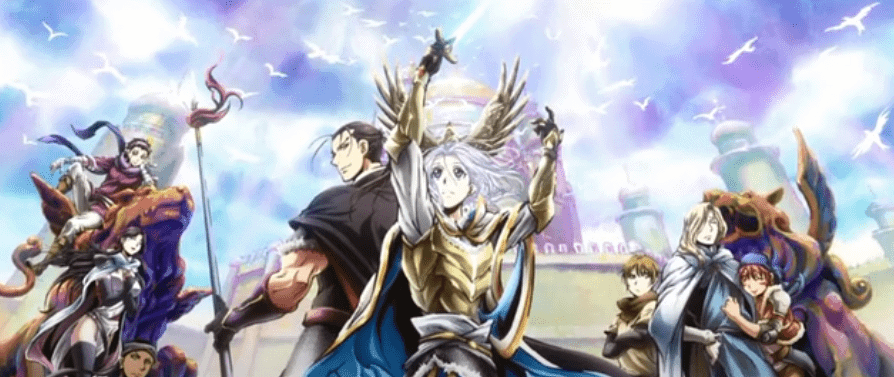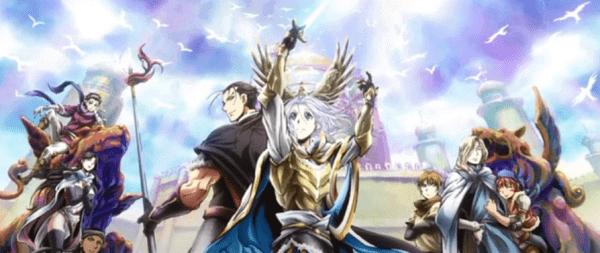 The anime is set in the early 300s when the Pars Kingdom was in a war against the empire Lusitania. Prince Arslan enters the battlegrounds for the first time but soon feels devastated after the king gets betrayed. From there starts, the downfall of Pars and Arslan, and things get serious with the entry of the antagonist who aims to threaten Arslan. Now to survive and win, our protagonist looks for allies. There is fantasy, but you will feel it is far more realistic when you'll sit to watch. It's a great anime to gain some knowledge about politics and tactics to win back the lost land and wealth!
9. Grancrest Senki
Imagine the scenario where the two continents were about to end the war. Still, they ended up indulging in the same battle. This time the reason was the demon lord that created Chaos with his sudden entry from another dimension. The evil entity, aka the demon lord, ends up killing the archdukes of both parties. So, of course, the idea of peace remains not valid anymore. 
The saddest part is that the lord disturbs not only the peace but the marriage ceremony that was going to take place. (Poor couple XD). But, no worries, dude; there is good where it is evil. The plot becomes interesting with the arrival of the main lead, Cornaro, who has a unique symbol/crest that makes him capable of eradicating Chaos. 
If you think that Chaos is just a word, let me clarify, it's entirely another world. Apart from being an excellent fantasy war anime, it has some fantastic characters. In addition, several otakus appreciate the cute chemistry of the main leads. So, if you want to see a love story combined with fantasy and war, then my lord, you have found your best!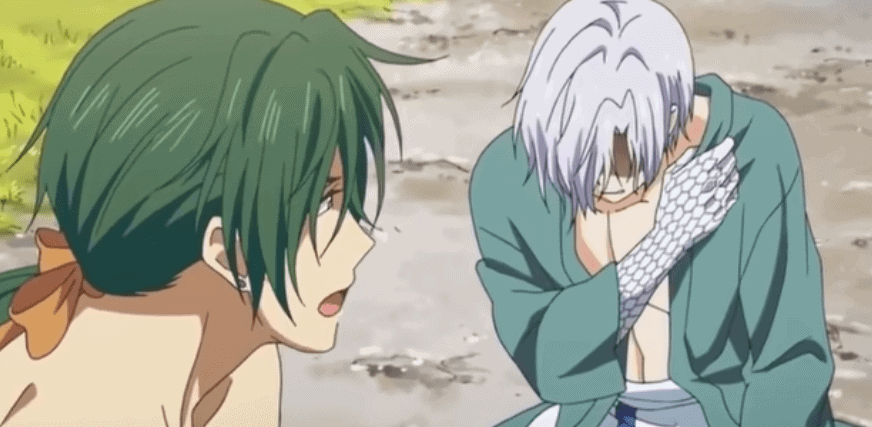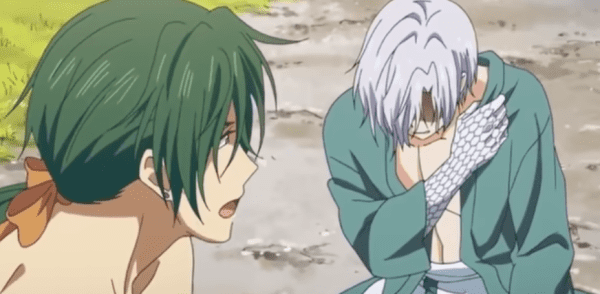 8. Akatsuki No Yona
A perfect fantasy story that you'll enjoy much more. It's a beautiful story of Princess Yona, who gets betrayed by her cousin and lover, Soo-Won. She completely loses it when she witnesses her so-called love as the murderer of her father. He was after the throne for some reason. Yona's life started worsening when Soo-Won ordered his men to capture her.
Thankfully, we have a male protagonist who is Yona's childhood friend and bodyguard, Hak. He risks his life and saves the princess by escaping from the villains. Though they sometimes get surrounded by the enemy, Hak and Yona somehow overcome them. The leads, including the antagonists, face each other multiple times in wars and other political rifts.
Let's talk about the fantasy part; this isn't an ordinary story of a betrayal. Some powerful characters with supernatural powers take the story to another level when Yona decides to find them. With their help, they overcome every hurdle, and amidst the ups and downs, a cute love story of the main leads begins! Of course, you'll see a lot of action, suspense, and adventure, along with some heavenly gorgeous characters! Don't forget to praise me later for recommending this to you! 😉
7. Blue Dragon
Quite an old anime but surely worthy of watching. The fun and entertainment this anime offers are just beyond imagination. If you were born in the early 2000s, you might be well aware of the charm of anime that era used to have. The story is set in a world where humans have some extraordinary powers that reside in their shadows. In fact, their shades aren't ordinary but are unique creatures. Though not everyone is blessed with such powers, some evil forces have learned to acquire these powers artificially. 
Now with these artificially built shadows, they aim to destroy and rule the world. The war begins, and amidst the war, the protagonists meet a mysterious girl and a boy (Zola and Jiro). The duo later turns out to be the original shadow users. Their encounter with the young protagonist Shu ignites the passion in him to save humanity, and Shu releases his Blue Dragon powers for the first time. Unaware of the worth of the powers he holds, Zola decides to train him to master his powers. 
Blue Dragon, on the other hand, is pure evil who doesn't think for a second when it comes to wreaking havoc. The journey is just lit, where fans simply adore the chemistry of Shu and Blue dragon and how they become the best buddies. Despite being an old anime, the animation is incredible; it won't bore you even for a second.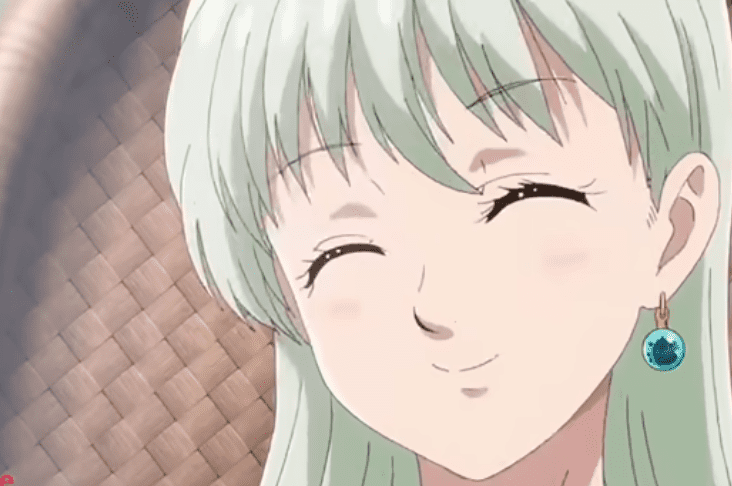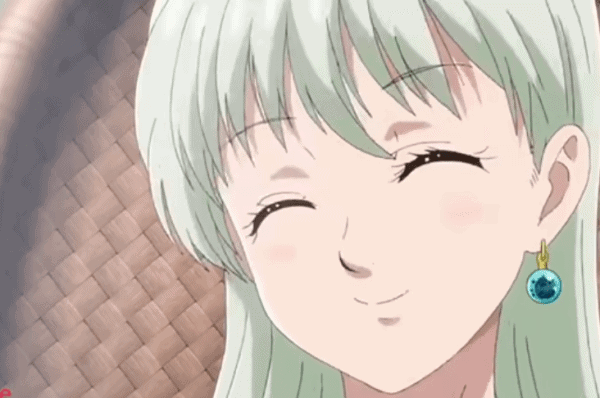 6. Seven Deadly Sins
Sometimes or should I say mostly, people who are true heroes are mistaken for evil, and contrary to them, the villains are considered the good ones. This is how people fail to judge and create problems. Seven Deadly Sins have experienced a similar scenario. They were termed rebels when all they have done was for the betterment of humanity.
Many years passed, and all seven were on separate paths when fate decided to bring them together. Elizabeth knocks on the door of our protagonist, Meliodas, apparently a kid but nothing less than a devil. The girl wanted to save her homeland from evil and ended up seeking the help of the Seven Deadly Sins. There is war with the knights where the heroes vow to stop the ones bringing harm to humanity.
It's a perfect anime with fantasy and fighting with a lot of action. The best thing about SDS is its characters, who rule millions of hearts off-screen. If you still haven't watched it, please add this to your watch list because it's a must-watch anime.
5. Sword Art Online Alternative Gun Gale Online
Sword Art Online was and still is very popular among its fans. Entertainment is always guaranteed because it offers a hooking plot. Alternative Gun Gale Online is another intriguing part of the anime that revolves around a shy college student, Karen. Though she is nervous, please don't judge her as an ordinary girl; she scares the people in the game world.
Let me clarify: Karen is famous as a pink devil in the virtual reality game Gun Gale. The story focuses on the game world and their battles which is nothing less than a thrilling roller coaster ride. Her adventures begin when she exceeds by winning the challenges. So there might not be an actual war, but the feelings and excitement it gives are equal to a war. The fantasy elements of Sword Art Online are known worldwide, so you already know it's worth spending time on.
Check out light novels like Sword Art Online if you like this anime!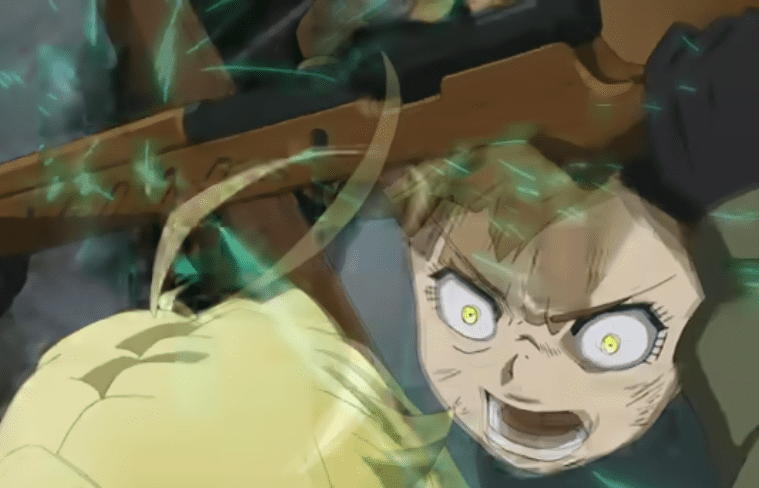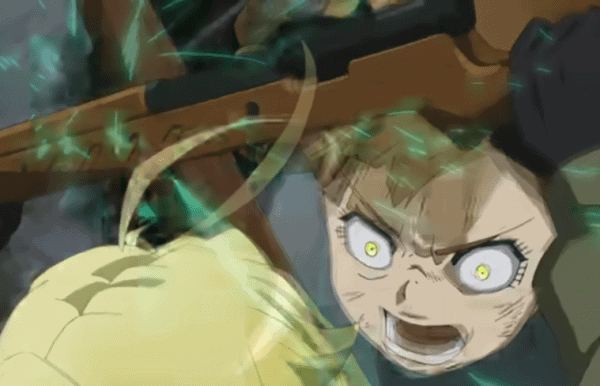 4. The saga of Tanya The Evil
It's another remarkable and unique story that never leaves a chance to steal the audience's hearts. Like any anime, this anime is a hit for its protagonist. Tanya Is not your ordinary MC who is soft-hearted and kind to its peak, but she is feared as evil and ruthless. Apparently, Tanya is a young kid who got selected in the military for her talents. However, there is a twist: the MC is not a young kid and also not a girl; inside this little body resides the soul of a man.
Yes, my lord, you got that right! The man committed a mistake and dared to go against the god, therefore landed in this body as a punishment. Sounds easy, no? Well, it's not that simple! First, Tanya has to save herself from an unnatural death; otherwise, her life will be nothing less than hell. She would have to go to hell to atone for her sins.
However, one should never underestimate anyone and especially Tanya. She will do everything possible to save herself from her terrible fate. I'm sure you will like this fantasy war anime for its plot and character development.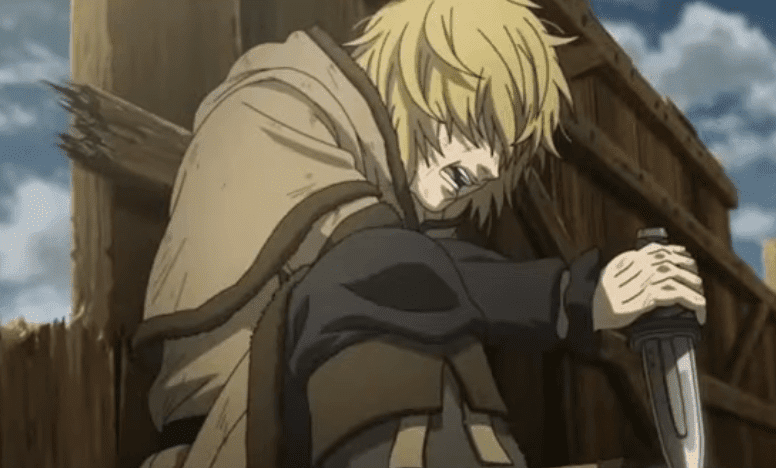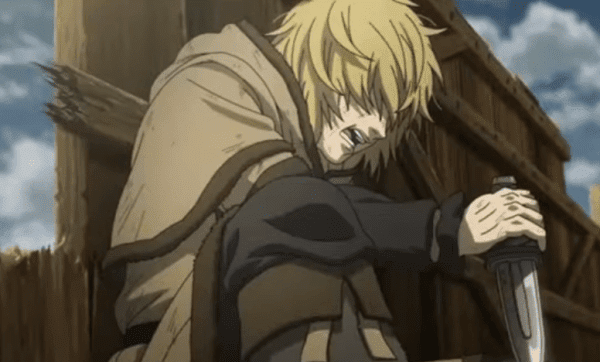 3. Vinland Saga
A perfect portrayal of revenge amidst deadly and brutal wars. The story is set in an era of common wars, and people die daily. Thorfinn struggles to avenge his father's death during all the Chaos. The anime is set in the 1000s, when brutality, betrayals, and selfishness were at their peak. Check out this list if you are in the mood for other amazing modern military anime.
You will love the idea of peace as it portrays it beautifully, and there is no doubt that no one can dream of peace better than war victims. The story is full of complex incidents that entertain the reader throughout. Suppose you were looking for a fantasy war anime with good character development, politics, revenge, and adventure. In that case, Vinland Saga is a masterpiece.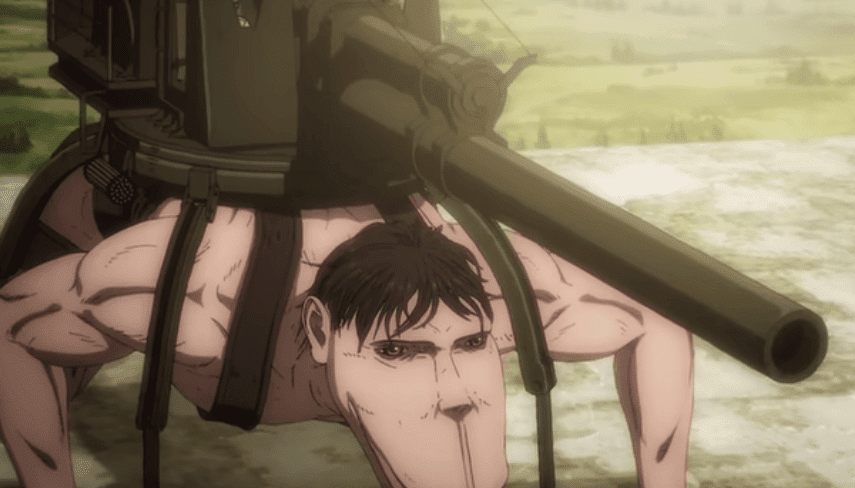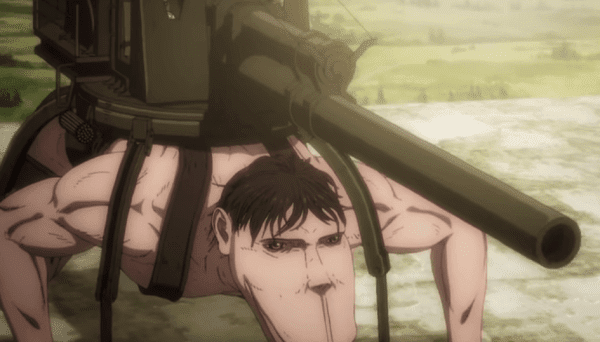 2. Attack On Titan
The anime needs no introduction as it has been the hottest topic ever since its season1 got released. The hype eventually started to increase, keeping the fans on their toes, waiting for the new episodes. The story is set in a world where humanity is bound to live as prisoners due to the fear of being eaten by the Titans.
Yes, Titans are giant beasts who feed on humans and don't take a second to destroy anything. After the brutal death of Eren's mother in front of his eyes, he joins the military to fight against the Titans and gain skills to fight. However, things are not as simple as they seem, a series of events occur, and one day Eren turns into a titan himself. First, he could transform into it and vowed to save humanity; later, multiple other human titans entered the anime. There is a back story about how humans become the titans and why the titans are attacking humanity.
The backstory should not be revealed to avoid spoilers and to preserve the fun. From the beginning, the viewer can feel goosebumps seeing the titans arriving, and the emotions remain constant throughout. Attack On Titan is full of twists, suspense, sadness, and sorrows. If you still haven't watched this anime despite having so much hype, then mate, you know what to do! There is nothing this anime does not offer from the story to the characters; everything is far more than good! Believe it or not, it's the best fantasy war anime.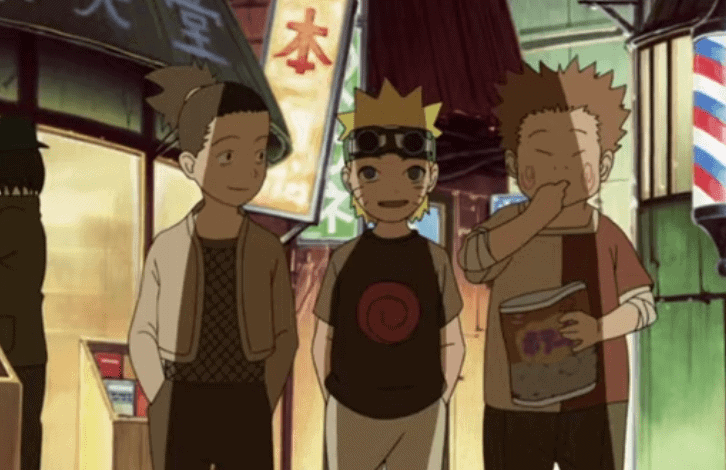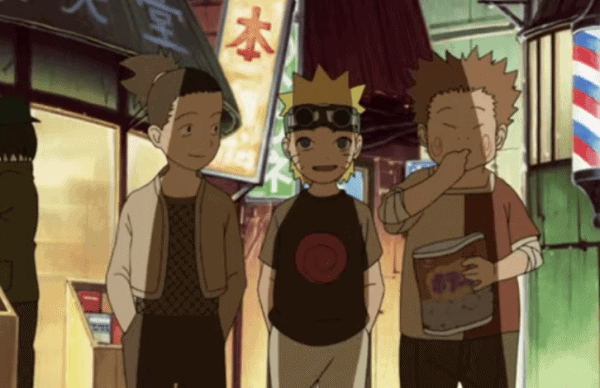 1. Naruto
Naruto is a name that no one can forget even after years of completion. No words can portray the beauty of this anime. Salute to Masashi Kishimoto for changing lives with his beautiful piece of art. The story is set in a world where being a ninja is common, and a Hokage manages the village. Naruto is our protagonist who aims to be the Hokage despite being hated by the people. 
Though people don't require a reason to hate anyone, our boy was hated and feared as a monster for a reason. A nine-tailed fox was sealed inside him, and people feared it as once the fox tried to destroy the world. But, instead of losing hope, our hero proved everyone wrong and never gave up. Over time, the plot becomes intriguing, with Naruto growing from the weakest ninja to the strongest Hokage. There are wars, friendship, love, fantasy, magic, monsters and an incredible plot. 
The anime is overall great, with stupendous antagonists and their awe-inspiring powers. This anime is not only famous for its heroes but also for its antagonists. There is nothing that one wishes and this anime doesn't offer! The fourth Shinobi war made history not only on-screen but off-screen as well! For that reason, it makes it very high on our list of best completed anime of all time!
Best Fantasy War Anime conclusion
Fantasy war anime is an amazing combo, and when it's combined with other genres, nothing can beat it. On the list, there are multiple such anime that offers much more than just war and fantasy. Some of them are military based, and some show war with evil. Whatever the idea, the thrill and excitement remain the same. I would gladly hear your thoughts on the anime mentioned above and what you like the most about them. Let's end our discussions here; I hope to meet my friends again, till then, take care!