Thriller, mysteries, and drama make a deadly combo. Japan sure knows how to be at the top in thriller mysteries. Monster manga has been popular for numerous reasons, be it suspense or others. Cold sweats, spine-chilling sensations, and eerie scenes have kept everyone at their edge. I am sure many of you want a similarly thrilling experience, and that's why you are looking for manga like Monster. Your genie heard your wishes and is back with similar manga recommendations that will make your jaw drop!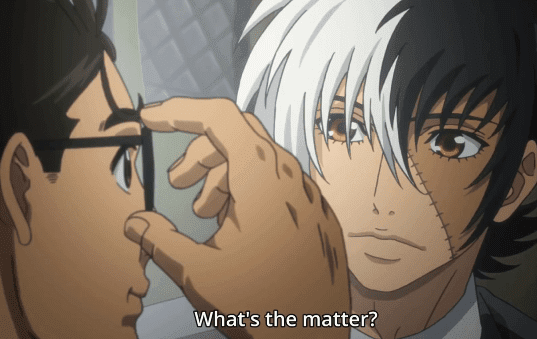 10. Black Jack
Meet Dr. Black Jack! A genius doctor and popularly known as a master surgeon. He is simply the best but is unique. He doesn't have a license but performs surgeries. (Dang, that sounds horrible!). But, there is a lot more about this character; he charges a considerable amount for a single surgery that one can't even imagine. Though he demands a lot, one can't say he is greedy; he treats some free of cost depending upon certain conditions.
Treating his patients is his priority, and he won't care or think twice about risking his life for this purpose. Black Jack brings in a medical theme much darker than Monster and twisted. There is curiosity, mystery, and suspense right from the beginning! Unfortunately, the art isn't up to the mark since it's an ancient manga, and it's been over two decades since its release. Nevertheless, reading this one will surely inspire you to become a doctor with excitement and passion, following a blend of chills and thrills. It also has an anime adaptation, so you have the choice to watch the anime instead!
9. Death Note
A perfect manga if you want to see character development, intelligent MCs, and murder mysteries. Similar to Monster, you'll find thriller and suspense in every scene. Death Note has been prevalent, and it has movie and anime adaptations. This manga like monster is one of my all-time favorites.
It's a story involving Shinigami and a mysterious book (Death Note). Light Yagami, aka Kira, is an innovative, handsome student and is very just by nature. But unfortunately, he could not change the pathetic system of crimes.
Contrary to what everyone thought, he did get a chance to bring a dramatic change around him when he stumbled upon the mysterious Death Note. The book isn't ordinary and has a power that can wreak havoc. Whosoever's name is written in the book will have to die. Light, who always wanted to end the evil guys, finds this a jackpot. A series of murders begins when Light starts writing the names of criminals.
Not only that, there enters another cute genius named "L," who vows to investigate the murders and expose Kira. Once you start with this, there is no stopping in the middle! That is not me saying, but it is what you are gonna do undoubtedly.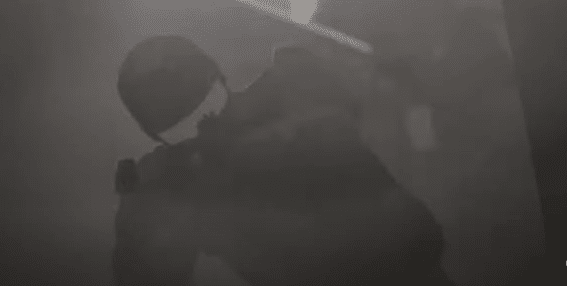 8. Ajin
Ajin or Demi-Humans are the ones who can see Black Ghosts and have the power to control them. Kei is our protagonist, who faces a tragic death but somehow returns. There it was revealed that he is Ajin. He is not the only one, though; many others like him. However, humans and Ajin are not on good terms. They are the opposite parties.
Kei soon realizes that he is also different from other Ajin because he can't control the Black Ghosts. Ajin has packed everything in the perfect way you ever signed up for. The mysteries, the suspense, and the thriller all go hand in hand! If you liked Monster, there is a high chance you will find this one to your liking!
7. Tokyo Ghoul
Though the stories differ, the theme, thrill, and suspense are similar. Tokyo Ghoul's manga and anime are both popular among the fans. One cannot simply resist oneself to feel sympathy for the main character. Ken Kaneki was an ordinary boy, but life didn't want to see him like that. So something worse happens with our protagonist. At his meeting with his love interest Rize, he was betrayed by the girl when she revealed herself as a ghoul.
The meeting with Rize was a turning point in his life. Things flipped completely when Ken opened his eyes and found himself turned into a half-ghoul. His survival now made him a monster who fed on human flesh. But, this was just the beginning; life never stopped to be more challenging. The manga took off differently, but it is worth your time as it will give you a fun time. The best thing one can get out of this manga is "hope and motivation" because if "Ken can, then everyone can"!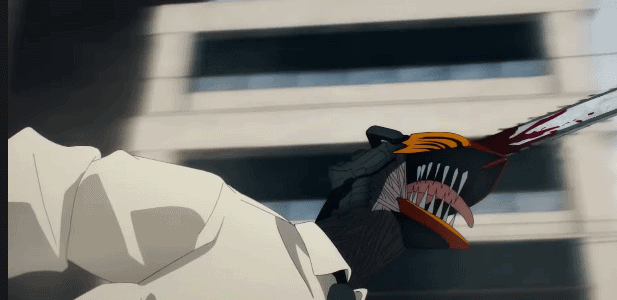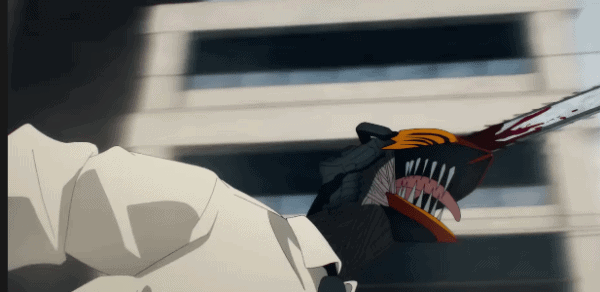 6. Chainsaw Man
Fans have been eagerly waiting for the anime adaptation of Chainsaw Man for multiple reasons, the number one being the protagonist! Denji is our hero whose life wasn't on good terms with him, and his father's death made it more complex. Let me introduce you to Pochita, the best pet dog. Denji saved his life, and Pochita made him his master.
The dog isn't ordinary but a devil who tries to help our boy make his life easier. Things take an unpredictable turn with the death of Denji, and after that, Pochita becomes a part of him. So all thanks to Pochita for reviving Denji. Their bond is worth admiring, and I bet you will wish to have someone like Pochita in your life. You'll probably fall for Denji hunting the devils, so better be cautious! Chainsaw man is super famous for its characters, which all rule a different fanbase!
The concept of Chainsaw man is unique, but if you liked reading Monster, there is no reason you won't enjoy it. There is dark fantasy, action, thriller, and horror-comedy! So what are you waiting for now?
5. Bloody Monday
Suppose you liked manga like Monster for its murder mysteries, intelligent MC, and suspense. In that case, Bloody Monday is a lot similar to it. Fujimaru Takagi is our genius MC, an expert hacker who primarily uses his talent and gained skills to expose the bad guys and their crimes.
The story becomes mysterious with a murder of a KGB agent, and a mysterious chip is found at the scene. The chip is then given to our genius hacker for investigation. Bit by bit, things get mysterious and full of suspense.
Besides, Fujimaru's father gets framed for murder, and now our boy has to save his father. With the search for the real murderer, shocking revelations are made! Seeing the boy doing his best to stop the terrorist attacks while you enjoy some goosebumps is fun. Yes, you got that right. As I said, the plot offers way more than one can expect!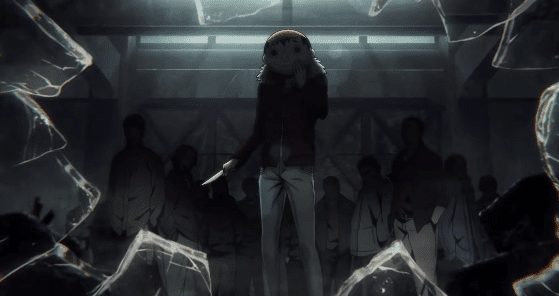 4. Tomodachi Game
Having friends that stand by you and look after you is a blessing. Unfortunately, however, it's getting rarer and rarer to find genuine friends. Yuuichi's life is a mess mainly because of poverty and lack of money. However, he has never lost hope and overcomes everything with courage, all because of his friends.
He had made a plan with friends that he'll join them on a trip, and for that, he has been saving money. However, his money went missing when the most awaited day was about to come.
Of course, like anyone, one would believe that it's stolen. Now the worst thing is his friends are framed for it because they were responsible for collecting the money. Well, they are innocent, and someone else was planning all this.
Things get more mysterious when a guy tricks them into gathering at a place and then abducts them. Again, the depth of friendship is tested only through trials; this time, it comes up as a game for them. All the trials make it difficult to trust each other, but they must trust the right one and find the traitor. Reading manga is entertaining because one can not predict anything! Its themes resemble Monster, including psychological, high stakes, suspense, and mysteries. It's mainly for the fans who enjoyed the suspense factor of Monster.
3. Case Closed
Case Closed is a name that has been in every otaku's memory for years and has been popular from day 1. Admittedly, it's pretty old, but that doesn't make it less intriguing. The protagonist is just a seven-year-old kid, but in reality, he is a 17-year-old guy named Jimmy. He is a genius who works with the police and helps them solve mysteries. But, due to a special poison, he transformed into a seven-year-old kid.
However, Jimmy is still a genius, and due to his appearance, he joins the elementary school and builds his team. Amidst all this, he hides his true identityc, and people call him Conan, a fake name he gave himself. The plot gets on the beat with the entry of Anita Hailey, the chemist who created the unique poison. She is not an antagonist and has turned into a kid due to the same poison. Anita joins Conan's school and vows to help him solve the cases!
Don't expect this one to be a simple investigation manga. Instead, the twisting puzzles and mind-bending cases will keep you perplexed throughout. Case Closed is famous for both its manga and anime and not gonna lie, it's worth your time!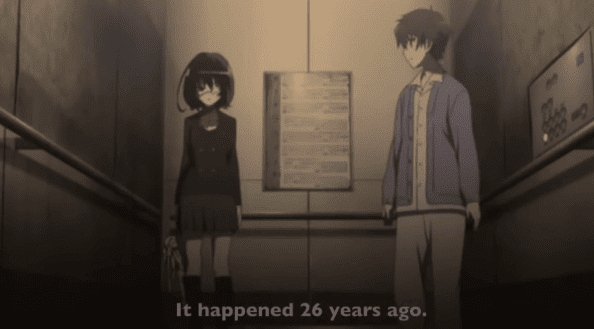 2. Another
It's a high school mystery and thriller, so I hope you will also enjoy this one. Sakakibara is our male lead who enters the school and finds Misaki, a mysterious girl, intriguing. However, whenever he tries to know more about her, he fails. Even his classmates would avoid him questioning Misaki, and some would act suspicious.
It was as if only he could see the girl and no one else. This made the story a little scarier at a point. Things started getting suspicious when many of his classmates lost their lives. Mainly those who tried to reveal about Misaki. It was implied that Misaki was behind them all.
Curiosity didn't end at that, and finally, after a series of incidents, the class started ignoring Sakakibara. Similar to how they used to ignore Misaki, the hero and the reader learn that Miskai is not a ghost. The class used to ignore some classmates to keep the number of students to a specific number. If there were more students, they wouldn't count him/her.
It was because they used to believe that if there were more students than the specified number, then they would die. Why would they do that, and who was behind the mysterious murders? Telling you won't do any good because the only way to have fun is to witness this masterpiece with your own eyes.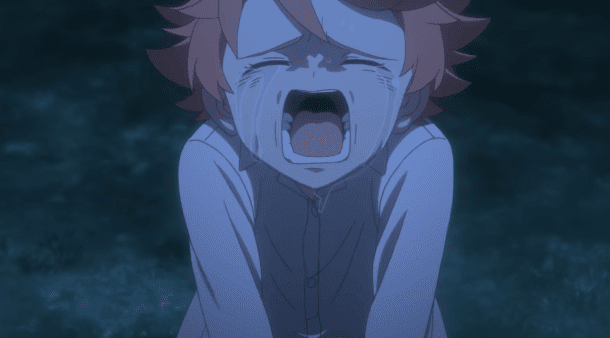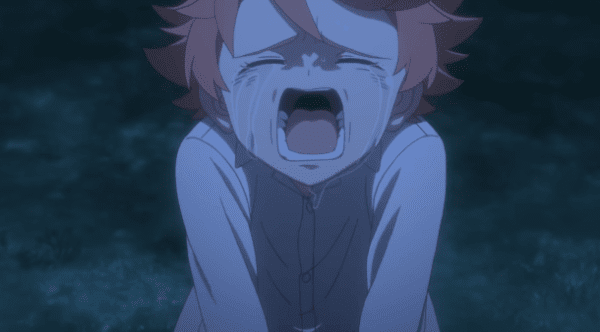 1. The Promised Neverland
It's another thriller and dark fantasy-based manga, and I loved it for its terrific plot. Emma, Norman, and Gray are three friends living together in an orphanage. Emma cares for her friends and other orphans like a family. These three friends are brilliant. Our girl is very emotional and has immense love for the caretaker of the orphanage Isabella.
Usually, it was a routine that some kids were sent out of the orphanage, and the reason was given that they were adopted. One day, a girl named Conny's turn comes to get adopted, and she goes with Isabella out of the gate after saying her final goodbyes. Otherwise, the kids were strictly prohibited from crossing the gate.
Conny forgets her toy in the orphanage, and Emma and Norman secretly go behind them to give her. What they saw there gave them a huge shock, and their childhood fun had just ended at that moment.
They saw Conny's dead body being eaten by the monsters, and to top it off, Isabella was involved in it. Norman and Emma ran for their lives and put their ultimate best into keeping the secret of their so-called home. Soon after, Emma plans to run along with the others, and after a series of incidents, Gray joins their plan.
There is still a lot more to the story, and some shocking revelations are yet to be made. There are moments when one can't stop oneself from crying, and the constant thrill is something this story promises to the readers. This manga also got its anime adaptation and became equally popular. Season one of the anime is pretty short, and one can consider it a perfect treat!
Conclusion
Finding a similar story in terms of plot is quite hard, and above all, it's no fun when you already know the story. So I have tried to recommend some crazy thriller mysteries to my friends. These are all similar to "Monster" in one way or the other. So I hope my fellow otaku will find one according to their tastes.
Don't forget to update me about your favorite reads and which one you like the most from the list.