If you are interested in kings, warriors, power, battles, and wars, then you have come to the right place. I will enlist the best anime with kingdoms and wars for my otaku friends. These anime are usually historical, and one can learn a lot about the different eras and how people used to rule the kingdoms.
These anime entertain people by showcasing the hunger for power and how it can affect nations and bring chaos to the world. Get ready to experience the thrill and tension between different nations!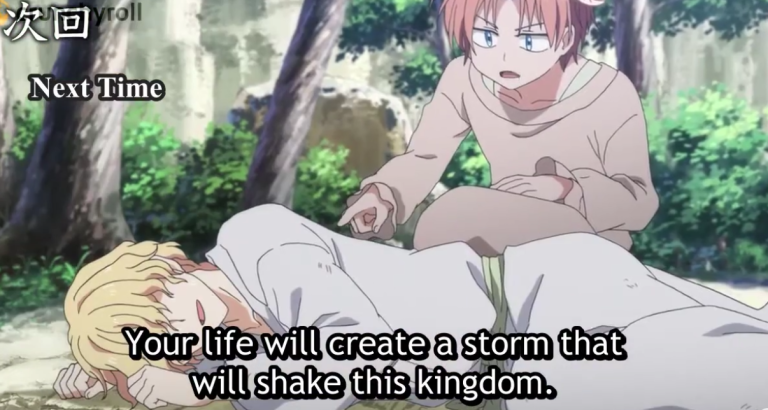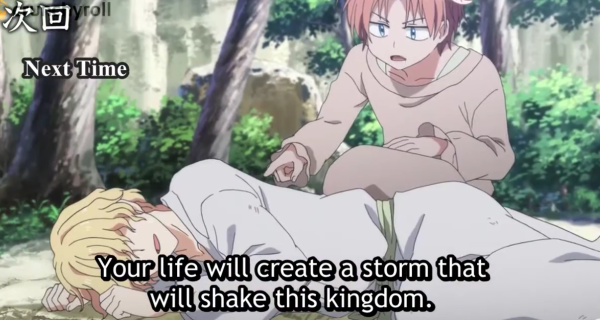 7. Yona of the Dawn
This anime is simply a complete package that offers everything that fulfills the demands of otaku. You say you want anime with kingdoms and war? Or romance? Or fantasy? Darling, you will be entertained, so don't worry, and try this one.
The anime highlights the life of a delicate, gorgeous princess with red hair, Yona. Her life was ideal and peaceful before the brutal murder of her beloved father by the hand of her lover, Soo-Won. Her lover tries to capture her soon after the horrific incident, but thanks to Yona's bodyguard and buddy Hak, who swears on his pride to not let her get scratched no matter what happens, she manages to escape.
The anime later follows Yona's journey, where we see her drastic character development. She vows to be a strong lady and cuts her hair, implying that she has changed. The duo takes refuge in Hak's hometown, where she hides her identity as a princess to avoid any problems.
The anime takes a fantastical turn when they learn about the existence of legendary dragon warriors. The duo decides to find all the warriors to find a solution to their problems. Yona of the Dawn is an anime that will make you laugh and cry, so get ready for that wonderful experience!
6. The Saga of Tanya the Evil
If you are bored of watching anime where the main character is too good to be true, then watch Saga of Tanya the Evil. It highlights the life of a soldier named Tanya, famous for her ruthlessness and cold attitude. The twist is that apparently, Tanya is a young girl, but in reality, inside her resides the soul of an aged man who was given a second chance to start a life as Tanya.
Watching her face the challenges of her personal and professional life with courage and strength makes the anime interesting. Tanya must do anything but face hardships with a cool head, and these challenges are the results of her claiming that she is "Being X" (claiming to be a god).
The anime is famous for Tanya's character development and how she deals with the constant ups and downs in her life. The idea of the anime is unique and different, which makes it easy to capture the audience's attention. You can give this one a shot if you like watching anime with anti-heroes.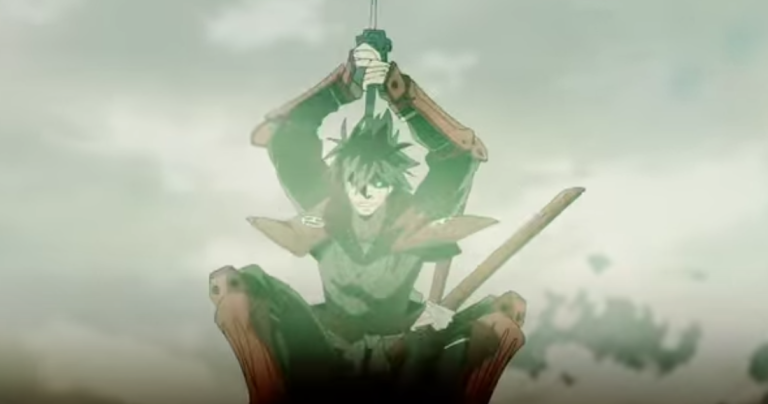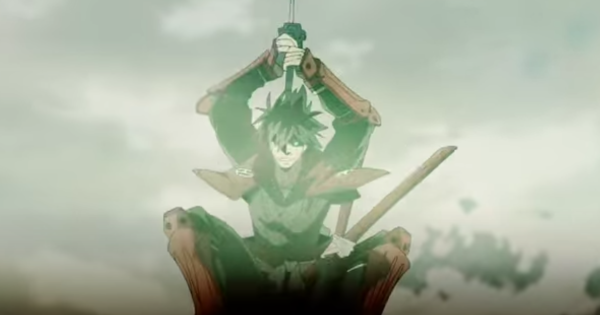 5. Drifters
Drifters is an anime that packs history, isekai, adventure, and more into one! The anime follows the story of a soldier named Shimazu in the year 1600. During one of his battles, he was critically injured and suddenly found himself transported to a fantasy world.
The world was different from his own, and it was filled with strange creatures. Shimazu soon learns that he is not the only transported warrior, as warriors from different eras and periods were also present there.
They discover that they are not there without reason, but to protect the world from the "Ends" (evil historical figures). Now they must understand the ongoing political situation to maintain peace and fight off these Ends.
You can expect magic and supernatural elements, which add more charm to the historical anime. The anime entertains fans with not only mystery and fantasy, but also gag humor; in fact, there is a lot of comedy.
Unlike cliché historical anime, which may bore viewers with complex historical references, this one won't. The music, themes, character development, and art are all likable and good. However, one thing that may feel off is the pacing. Overall, it's a worthwhile anime to watch for those who enjoy kingdoms and wars!
4. The Seven Deadly Sins
For my shounen fans, The Seven Deadly Sins is a must-watch as it captivates viewers with its fantastical elements and spectacular action sequences. The character development of each character is a standout feature of the show. The story starts with Elizabeth's request to the Sin of Wrath, Meliodas, to help her save her kingdom.
Meliodas is one of the Seven Deadly Sins, labeled as a rebel, and people treat him like he is no less than a villain. People fear them, but in fact, they need to fear the holy knights who just act like the good ones. Meliodas decides to fulfill the lady's request and sets out on a journey to find his former comrades.
The first season revolves around all seven heroes and a few of their backstories. With each passing episode and season, the plot and character development become more intense, especially when the truth behind Meliodas' unique appearance, powers, and backstory is revealed.
Since it's an action-fantasy anime with kingdoms and wars, you can expect magic and some great fights. Apart from that, the anime also entertains the audience with some epic love stories. It's a complete package, isn't it?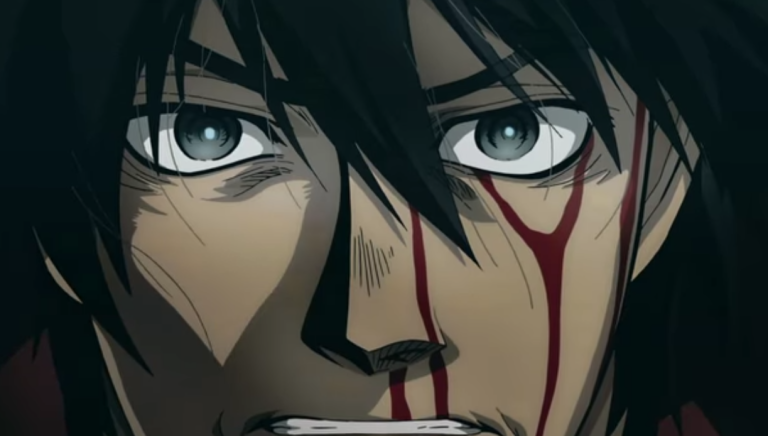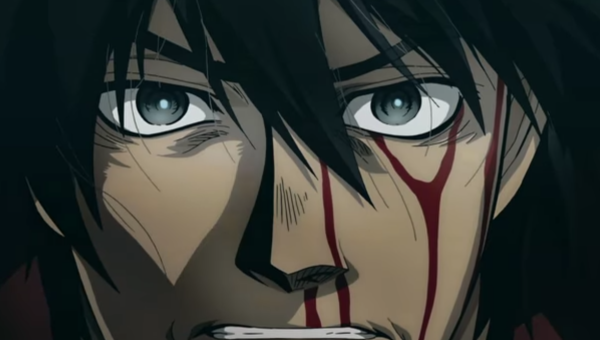 3. The Twelve Kingdoms
This is the story of a red-haired girl, Youko Nakajima, who is always trying to fit into society. Unfortunately, no matter what she does, people never treat her well, and it's all because of a stupid reason: having red hair.
One day, things change for her when she meets a man named Keiki, who pays her respect by bowing in front of her. The man claims that he belongs to a different world and wants to take Youko with him because she is the heir to the throne of his kingdom.
Things take a fantastic turn with the entry of some weird creatures. One thing leads to another, and amidst all the chaos, Youko finds herself in Keiki's world with her classmates, Ikuya and Yuka. The plot becomes gripping when the trio finds themselves alone in a new world after they get separated from Keiki.
The anime will do magic, and you will be forced to wish for more of it. It's a perfect anime with kingdoms and war if you want to binge-watch the show. Though it has 45 episodes, I bet you won't find it difficult to binge-watch it all, thanks to its good characters and entangling plot!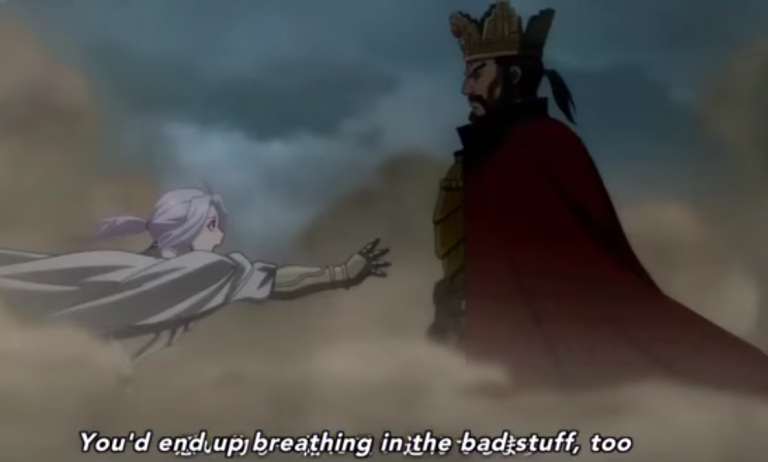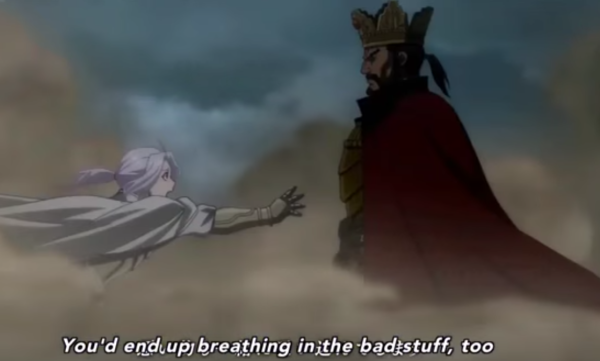 2. Arslan Senki
The anime introduces us to the year 320 when the kingdoms of Pars and Lusitania are at war. The son of the king of Pars, Prince Arslan, joins the battlegrounds, but things change for the worse when the king faces betrayal from his closest allies.
The political situation puts Arslan in a tough spot where he must run to save his head, which the opponents are out for. Arslan decides to form an alliance on his journey to bring back the kingdom to its previous state.
On his mission, he meets many people, some foes and some friends. However, the entry of the greatest villain and mastermind behind all the scenarios makes the anime worth watching. The anime beautifully highlights the conflict between the two nations and how one wrong step can flip everything upside down.
Watching the character development of Arslan is nothing but a treat to the eyes. He becomes strong, mature, understanding, and more confident, all thanks to the challenges he faces during his journey. Each episode has a special charm that forces the audience to binge-watch the complete anime. It's a must-watch and undoubtedly the best anime with kingdoms and war, which you will realize soon after watching a few episodes!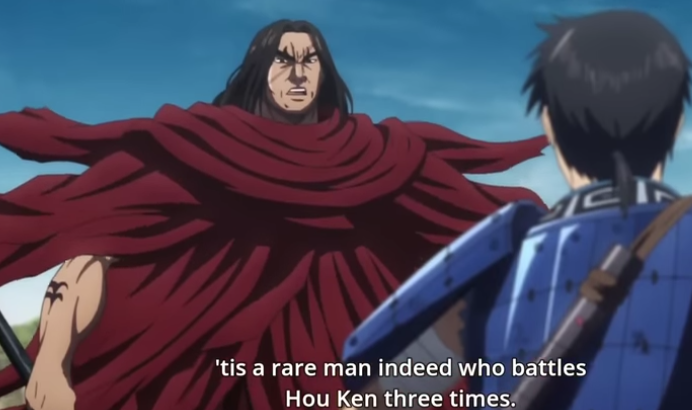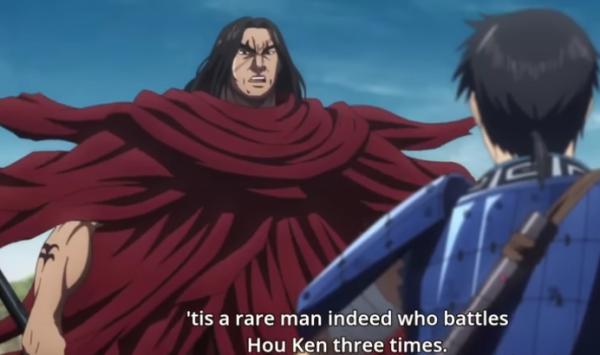 1. Kingdom
"Kingdom" is considered an iconic anime, best suited for those who enjoy historical and seinen themes. The story follows two orphaned friends, Paio and Xin, who share the dream of becoming great generals. However, their paths are separated when Piao gets a chance to work in the royal palace.
After some time, Piao returns to Xin in near-death condition, which comes as a huge shock to him. After his buddy's death, Xin decides to avenge his friend by giving the same suffering and pain to the person responsible for his death.
Piao's death was only the beginning of the complexities in the story, which makes it overwhelming to watch. Our main character meets the soon-to-be king Zheng, and his life takes a new turn. Initially, the two don't get along, but with time they become good friends who decide to help each other in their struggles.
This anime is famous for multiple reasons, with large-scale battles and politics being the most popular ones. It's the first choice of otaku when it comes to the best anime with kingdoms and wars. The manga is considered a masterpiece, so make sure to binge-read it as well!
Conclusion
Usually, anime based on true historical events that involve kingdoms and wars can often leave the audience bored. Therefore, I have mentioned some anime with humor, adventure, and fantasy so that your watching experience can be worth it. I have thoroughly enjoyed watching all the mentioned anime, and I expect the same from you. Simply give them a go and enjoy watching!