Netflix series, tv shows, and movies have increased the demand for Anime, where the MC is a werewolf. This trend is taking a hike because the stories develop in unimaginable ways. It can be a romantic fantasy, suspense, thrill, horror, or more than anything one has seen.
Seeing werewolves is rare in the anime world, comparatively. However, there are several Anime that are famous for their wolf characters. I have mentioned some of the best Anime with Werewolf as a prominent character. So, let's not waste more seconds and get to work already!
1. Sirius The Jaeger (Yuliey)
Werewolves have a distinct charm and wrath. Yuliey is one such guy who is half Werewolf and jaeger. Watching werewolves is fun, but watching them fight against vampires is fun. The Anime is set in a time when vampires disturbed the peace of society. Against them stand jaegers who stop them from their evil motives. The MC helps the police to capture the peace destroyers.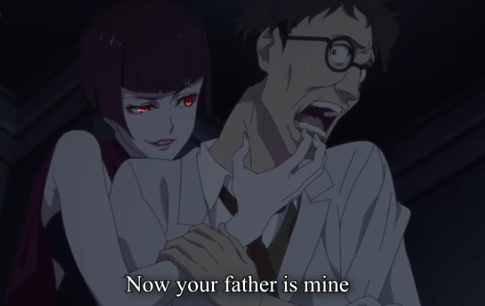 Meanwhile, the team of jaegers like him is struggling to find an artifact. If the vampires got the artifact before, there would be chaos worldwide. But, instead, there is romance, action, adventure, and much more. Many admire the epic action scenes and the touch of romance in them.
It's a short anime that fulfills the wishes of its fans decently. In the blink of an eye, you will enjoy it and gather a lot of fun and mixed feelings to deal with later on. 
2. Wolf's Rain
The best part about Anime is that they know no limit to fantasy and bringing the unthinkable to the table is a given. The same thing is with this one. Wolf Rain is set in a world where it's believed that the gates to paradise only open after the end of the world. 
The world's end is not far…but there is a problem! According to legends, only wolves can enter paradise. So the story begins with wolf Kiba getting attracted to a scent that forces him to enter a place called Freeze city. But, unbeknownst to them, he was simply not the only one of his kind.
Some others of his kind were there because of the same scent. After searching for the smell, they find that this is the scent of Lunar Flowers. They aren't just any ordinary flowers; they have exceptional power to tear open the gates of paradise. Things become challenging for them because everyone else is searching for the flowers. 
It's great to work with, including good direction, music, and characters. Not gonna lie; the Anime is quite old, so the visuals might not be up to the mark. But, overall, it's a great story with perfect character depth.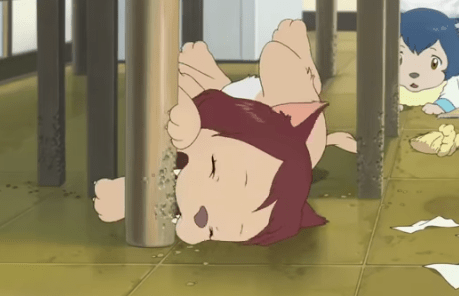 3. Wolf Children
Wolf Children is an innovation. Unlike your other cliche anime with a typical story, this one brings fun with a fairy tale of a girl. Hana leads the story after she falls in love with a werewolf. Despite this, she vows to stand with him through thick and thin. Then, things start to return to normal, and Hana gives birth to two children. 
Like their father, it turns out the kids are wolves. Instead of living peacefully, Hana's life continues to increase her challenges. Her husband dies an untimely death, leaving her alone in the world. The Anime later focuses on the upbringing of the Wolf Children through thick and thin. 
There isn't a single main character but three, so I am sure you will enjoy watching it. Just imagine the struggles of a single mother looking after her unordinary kids. The Anime contains lessons and emotional scenarios that force one to relate to the characters deeply.
4. To The Abandoned Sacred Beasts
Aside from a scary creature hunting for blood, Anime has a knack for portraying werewolves in a new light. To the Abandoned Sacred Beasts is one such Anime that highlights the life of a werewolf from a new perspective. It brings out the deep emotions of a being and the way these creatures desire to live.  
Hank Henriette is the werewolf protagonist who is known as an incarnate. Incarnates are soldiers who can transform into beasts and use their powers to dominate the battlefield. The Anime revolves around these soldiers who have done everything possible to win the wars. But, when the war has ended, they want to live in peace. 
Their existence starts becoming problematic in some ways. Therefore, Hank takes the duty as a beast hunter to exterminate problematic incarnates. Overall the Anime is full of sad and emotional events. Learning about the lives of incarnates, especially Hank, might make you cry.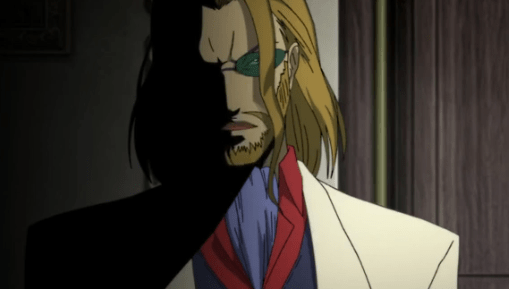 5. Dance In The Vampire Bund
We have believed that wolves and vampires are foes, but this Anime will make you rethink this statement. The plot revolves around Mina, a vampire, and Akira, a werewolf. Mina is a vampire queen and has the authority to rule them all. She works to create a vampire bund, a safe place for her fellows.
On the other hand, Akira is an average and ordinary guy who doesn't believe in vampires. The more he discusses vampires, the more he feels uncomfortable with unknown people. Finally, after some events, the suspense unfolds, and he gets surprised to find that he is a werewolf. 
Not just that, he had once sworn to protect the vampire queen through thick and thin. Things become more apparent when we learn that Akira had some memory loss which made him forget his true identity. For many reasons, Mina and Akira showed an intimidating chemistry that made fans love them more and more.
Overall the character development was entangling and fueled by the story. Still, the animation is not on par with the hype. The Anime was released in 2010, which is also one of the reasons behind the bland visuals. It's not like the quality is terrible; it's just that today's Anime has improved a lot.
Notable mention: Spice and Wolf
Spice and Wolf is a very different story, and it's best for a soft start. Holo is your gorgeous and innocent wolf deity. When people needed her, she was respected, but now they despise her when they don't need her. 
Fed up with her daily mundane life, she wishes to return to her town. Luckily, she met Kraft, an ordinary merchant who promised to help her return to her village safely. In return, the girl vowed to become his business partner as a token of thanks.
Both the MCs begin their journeys to complete their respective missions. Holo has knowledge about economics, which helps Kraft in many ways. Unlike cliche ones, the Anime is straightforward and doesn't contain action-packed sequences. It's very soothing to the developing chemistry of Holo and Kraft. Many otaku who are economics students should think about watching this one. Spice and Wolf prove to be an exciting way of getting knowledge!
Final words on Anime with a Werewolf MC
Okay, my dearest fellas, this was about the Anime where the MC is a werewolf. Almost all of them are entertaining, and I enjoyed them. Unfortunately, there are hardly a few latest Anime based on MCs who are werewolves.
Therefore we need some epic ones. I would be more than pleased to have you recommend some anime that could be added to this list. After all, the more we have, the less it seems in Anime (XD). Plus, I am always eager to have discussions with my otaku friends.