Welcome, Seinen lovers! Seinen is a genre that is aimed at men aged 18 to 40. However, Seinen is a category only found in manga and not in Light novels that widely; I can understand the urge to read a seinen light novel. Don't you guys worry; I will be recommending some seinen light novels that you will probably find up to your taste. So, let's begin our work.
10. Kino no Tabi: The Beautiful World
Most of us dream of taking our favorite bike to travel the world with freedom. Though this is impossible for everyone, we can all imagine it by reading a seinen light novel. This is the story of Kino's journey on her bike. She travels the world from one place to the other on her beautiful bike. Her bike isn't an ordinary one but is magical. It's just not a bike but everything to our protagonist, her friend, her companion, and her only family.
Kino doesn't stay in any country for more than three days. Her journey is full of adventures and experiences. Meeting different locals makes her understand the true meaning of peace and violence. The seinen light novel has no good seinen story but a deep look into the world and nature. This is a must-read for anyone who wants to broaden their perspectives about the world and life.
Though it's Kino's journey, the lessons and fun are equally the same for the reader. Kino, on her journey, learns about the harsh realities, hidden truths, and the world's true beauty. One learns that there is no such thing as perfection, and that's the world's beauty.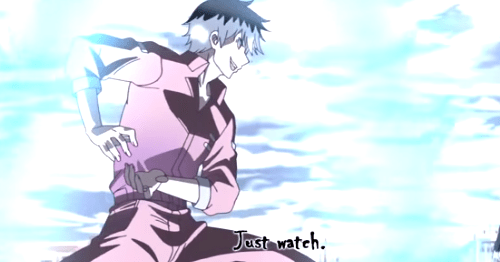 9. Blood Lad
Blood Lad is a comedy combined with fantasy. A perfect combo for those looking for an entertaining read and a fun time simultaneously.
The story focuses on a vampire living in a demon world. Staz is a young boy who is obsessed with Japanese culture. A true Otaku is a word that describes this guy the best. His world is different from the human world, where bloodthirsty monsters are everywhere. Staz is very different from what everyone thinks of him. The demons feared him because of his overpoweredness, believing he was a bloodthirsty vampire. The latter statement is not true about him. His boring life finds fun when he meets a human girl. At first glance, he was starstruck because meeting Japan was a dream come true for this otaku. 
Unfortunately, his happiness is temporary as the girl gets killed by one of the monsters. Staz defeats the monster and vows to return the girl to life by any means possible. This is full of hilarious incidents and events and is for all ages. Seinen lovers who want comedy accompanied by adventure and a little fan service will enjoy this.
8. Zaregoto Series
I am sure many of you wanted to read a seinen story that spellbinds you right from the beginning, right? Zaregoto Series revolves around murder mysteries, where one feels perplexed throughout. Akagami Iria is exiled from her wealthy family and now lives on an Island. Though she is exiled, she is still the epitome of wealth. So, to keep herself company and make her life entertaining, she invites geniuses from Japan to her island.
Li-Chan and his best friend Kunagisa also receive invitations from Akagami to join her on the Island. Them getting the invitation is proof that they own great minds. On the Island, many characters play a significant role in making the seinen story powerful. Among them are fortune tellers, a chef, and many more.
The story gets on the beat when out of the blue, a person is murdered. The Island becomes a murder mystery in no time. The fun part is seeing the genius minds solving the mysteries. The seinen story is intriguing, but it lacks at many points. 
7. Violet Evergarden
Violet Evergarden is surely the most beautiful seinen light novel so far. The author's highlighting of the value of emotions and feelings is praiseworthy. The concept of Auto Memories Doll has stolen the spotlight. The said dolls work to write for people who can't write or convey their feelings by themselves. The first Auto Memory doll was created by Dr. Orland for his wife when she turned blind.
Afterward, the dolls got popular and they became well-known. Violet Evergarden is one such girl who works as an Auto Memory Doll. She was once a soldier, but as expected, people didn't treat her as she deserved to be treated. After the great war, Violet resumes her life working at the postal service. 
Her life revolves around the three words I Love You the Major has said to her. She continues to find the meaning behind those beautiful words. Yes, that makes the story sad and emotional; just imagine someone struggling to find the meaning behind the magical words. This life novel is a must-read if you are bored of typical stories. The seinen light novel has many short stories about Violet meeting different people. Let me give you some friendly advice! Please avoid reading this if you don't want to bawl your eyes. It's impossible not to cry while reading this spectacular story. 

6. Mushoku Tensei
Whenever we talk about seinen Light Novels, it's simply impossible not to mention this masterpiece. This seinen light novel fits in all genres, and that's its beauty. The seinen story's of mokoshu tensei / Jobless reincarnation main focus is on a man above 30 living a completely monotonous life without any purpose. Everything happens for good; the same goes for him when he meets with an accident. He lost his life as a consequence. However, it wasn't a big deal because that life wasn't worth living anyway. 
The universe had something good planned for him. The man opened his eyes as Rudeus Greyrat in a world beyond imagination. Rudeus was a newborn, but he was a 33-year-old guy from the inside. He soon realizes that his life has been thoroughly flipped; the world is NOT like his world. It's a fantasy world where magic is not a fairy tale. Being a genius from the start, Rudeus mastered swordsmanship and magic at a young age. His parents were proud that their son was a born genius. However, the readers know it's not difficult for a 33-year-old man. 
As Rudeus grows, the story becomes interesting as new characters enter the scene. Naturally, the good and evil ones play a major role in the character development of Rudeus.
5. Fate/Zero
Fate Zero is great for those who want a perfect blend of action, fantasy, and dark fantasy. This novel introduces the concept of the Holy Grail, a relic that is capable of fulfilling any wish. It is why everyone desires the Holy Grail to the point of obsession. Fighting the battles for Holy Grail isn't something uncommon. Many parties wish to go against each other to fulfill their dreams.
Among many parties is the Eizenberg family, who want to get the Holy Grail at any cost. For this very purpose, they hire a notorious mage killer as their representative. Everyone has a different purpose for acquiring it, and you might feel everyone's reasons are genuine. However, only one can get it, and that's the problem with all the chaos. He has to battle against six mages and their familiars. There is war, action, fantasy, politics, and much more to look for.
The story is overall great, but sometimes you might feel that it's too rushed. Besides, the characters are pretty complex, making it worth reading and not simultaneously.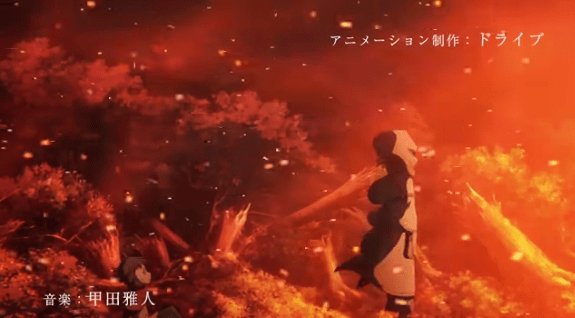 4. Konosuba: God's Blessing On This Wonderful World
This Light Novel perfectly blends Isekai, comedy, and adventure. Kazuma Satou is our male protagonist who has only one thing to do: play video games. It would not be wrong to say that his whole world revolves around video games.
"One day, he died saving a girl from a truck" This line is true from Kazumi's perspective. In reality, there was no truck but a slow-moving tractor. Just his shock took his life, and he found himself in front of a goddess. The goddess offered him a second chance to live his life in a fantasy world. However, she offered him a choice between heaven and a fantasy world.
He decided to continue his life in a fantasy world, but it was not that simple. First, Kazuma must have to defeat the demon lord of that world. For the said purpose, the goddess allowed him to ask for anything helpful for him. Our boy asked something unpredictable; for him, the goddess was nothing less than an item, so he wished for the goddess (XD)! 
That was just the hilarious start; there is much more to experience for you guys to have waves of laughter. It is quite good to spend your time!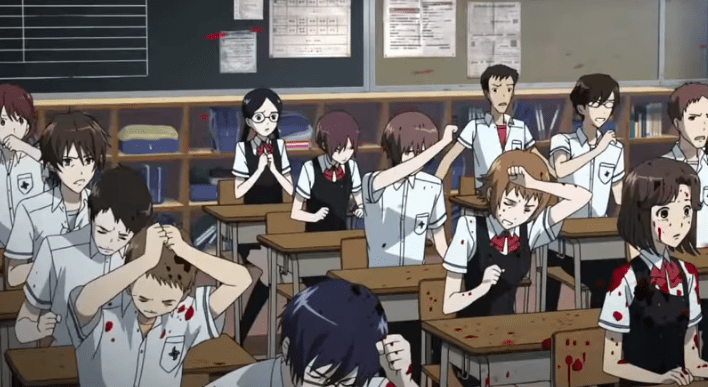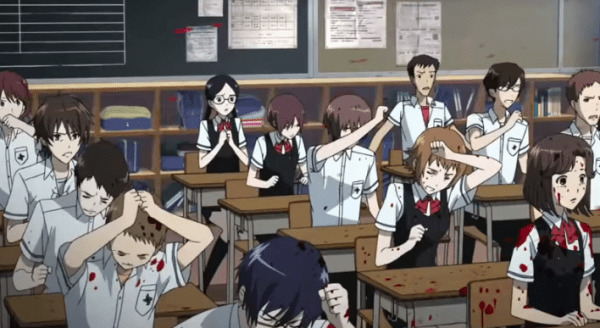 3. Another
This is a horror story full of mysteries and suspense. We all have heard about school ghost stories, but this seinen light novel portrays it perfectly. You will be getting chills throughout. Sakakibara is our protagonist whose life changes completely after a school transfer. 
In the school, he befriends many but finds one girl named Mei Misaki intriguing. Things were very odd about her, and the author did very well in making things spookier around her. Whenever the boy tried to talk to her, she would ignore him and ask him to stay away.
Nobody in the school class would talk about her as if they didn't know she existed. The twist begins with the sudden death of students who tried to disclose information about Misaki. Not to say, but the suspense and the tension that follows as the plot moves forward with mystery is incomparable to any other.
The suspense and the story building are so remarkable that it becomes difficult for one to guess the next move of the author. Later, the novel becomes even more engaging when the twists unfold and the answers are given.
I bet you will be a fan of the author as his remarkable work is prominently visible. That's the biggest reason why everyone should read it. The character of Misaki is thoughtfully designed.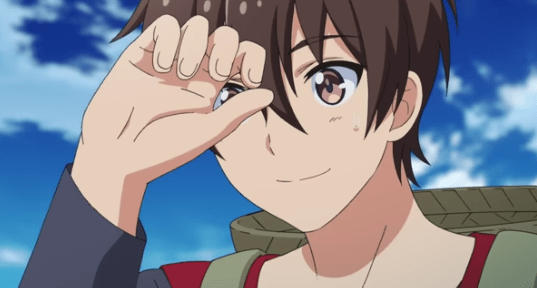 2. Farming Life In Another World
This is a beautiful seinen story about a 39-year-old guy who dies of sickness. For any sick person, a healthy body is everything. After his death, the god gives him another chance to live his life and therefore asks him about his four wishes. Asking for a healthy body seems obvious. The second wish he asked for was a peaceful life, and the third was to know the area's language. All these three wishes were pretty common and predicted; however, his fourth wish was unpredictable. 
He asked the god to make him a farmer. This is a great idea that the author had chosen to express in the novel, which is the reason behind its popularity. Farming is not an ordinary one. There are magical characters that help the protagonist fulfill his dream through their magic. Seeing how the MC builds up the village through farming is fun.
Farming Life In Another World is a perfect novel aimed at ages 18-40, and it tops the list in every way.
I would recommend it as a perfect Seinen because it has almost everything. The isekai, fantasy, life lesson, and whatnot. The value of life that the author has tried to teach through the story is fantastic. If you were looking for a slice of life to spend your precious time, then you have this.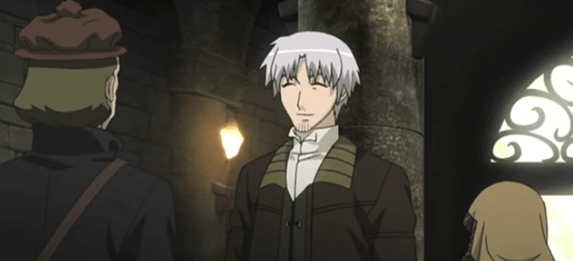 1. Spice And Wolf
If you have skipped economy class in your school, then don't worry; you'll get all in it. Spice and Wolf revolve around a merchant and how his life changes after meeting a wolf god. Kraft Lawrence is our protagonist; though he is 25 years old, his life is full of work and travel. Traveling is the basic thing we expect from a merchant, isn't that right? He is a passionate guy who aims to start his own business.
One day while he was following his routine of moving from one place to another for trade, he met a wolf god. Horo was the god who could shapeshift into a teenage girl leaving her tail and ears as it is. Horo becomes his companion, and both start their journey together. This seinen light novel is full of education and knowledge that everyone should have. The concepts of micro and macroeconomics and how the market works are phenomenal.
Spice and Wolf is a complete package that offers much more than expected. You say you want adventure, fantasy, supernatural, and knowledge, be glad you have this one! Spice and Wolf also has an anime version, but the seinen light novel version is worth the read. Seinen lovers who want something mature and realistic with a blend of a fairy tale, you can't afford to miss this one. 
Conclusion best must read Seinen Light Novels
Okay, my Seinen lovers, I tried my best to recommend some good seinen light novels. Everyone has different tastes. There is a possibility that you don't like what I like, and it's completely understandable. Therefore, I tried to mention all sorts of genres to add variety. Everyone's opinions vary, and I would be glad to know your opinions on the list.