Every year we get a lot of dubbed anime with strong protagonists, which makes it difficult to decide which one to watch. So here is a list of the top 10 best-dubbed anime with overpowered main characters.
10. Rurouni Kenshin: Meiji Kenkaku Romance
Rurouni Kenshin is the story of a former assassin Himura Kenshin who has discarded his bloody lifestyle and is now atoning for his sins. To say that Kenshin is powerful would be an understatement. Even after his disappearance, this former assassin caused fear among war veterans.
However, that isn't the only thing that makes this dubbed anime worth mentioning. The story, filled with action and comedy, but also drama and badass romance, is divided into three parts, and while each will interest you in its way, the Kyoto Arc is what makes this dubbed anime a classic. The already excellent story is completed first of all by incredible fights, but also by great characters that you just have to love.
Each of them has a story behind them that explains their behavior and gives them depth. Rurouni Kenshin is a must-watch for all fans of classic shounen, good fights, and overpowered characters.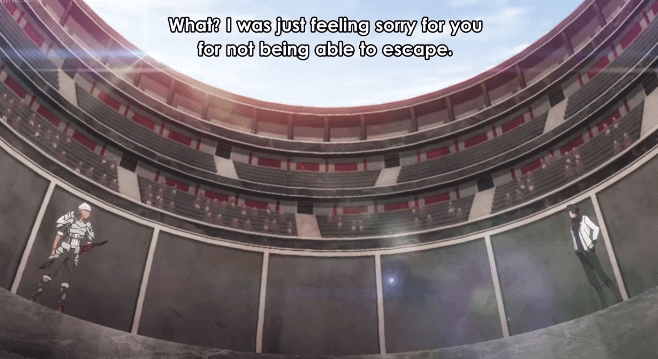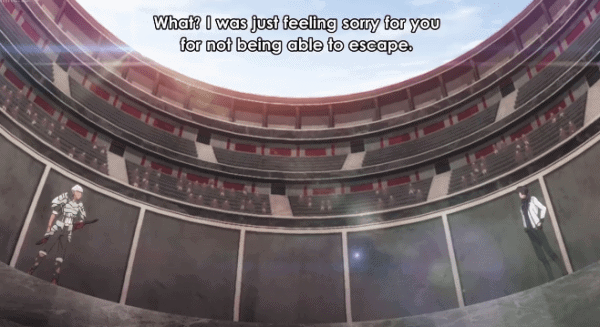 9. The Misfit of Demon King Academy
The story of the powerful demon Anos who, after being reincarnated, ended up as a misfit at the Demon King Academy, is familiar to every fan of dubbed anime with overpowered protagonists. This dubbed anime will not offer a suspenseful story full of excitement and plot twists, but fun and enjoyment are guaranteed.
The real charm of this dubbed anime with an op MC is the scenes that are made so that we take them seriously, but because we know from the beginning who will win, they look ridiculous.
 The plot is based on the anticipation of Anos' next action, which will be even more ridiculous than the previous one. This gives this dubbed anime a dose of comedy that sets it apart from other titles of a similar type.
Check out manga where the MC isn't human if you are interested in similar type stories to this dubbed anime.
8. Trigun
Although he is considered one of the worst criminals with a warrant of 60 billion, Vash the Stampede is a cheerful man with many bad habits who refuses to kill anyone. But the fact that he's a good guy doesn't change that he's the absolute best sniper that few can match.
Although he refuses to kill people, Vash still manages to easily defeat any opponent that gets in his way. His adventures are accompanied by a solid dose of comedy, especially in the first part of the series. Later, the story gets serious, and we see Vash's character development.
Although, at first glance, Trigun looks like the most ordinary adventure with a touch of comedy and a lot of action, Trigun is a very deep story that will make you think about life.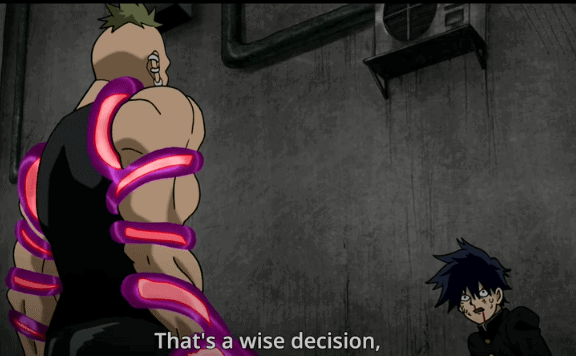 7. Mob Psycho 100
From the author of One Punch Man comes Mob Psycho, which tells the story of a boy named Shigeo Kageyama, better known as Mob, who has special and very dangerous powers, and all he wants is a normal life.
Although he tries to suppress them most of the time, when Mob's powers come to the fore, he becomes one of the most powerful protagonists in modern dubbed anime. The story itself isn't that complicated, and it all boils down to watching Mob being forced to use his powers a lot more than he would like.
That simplicity proves that dubbed anime with an op MC doesn't have to have a complex story to be great. In the case of Mob Psycho, interesting characters and a specific look make you keep watching and enjoy every second.
6. Noblesse
Among the adaptations of webtoons that became a real hit in the last few years, there was also Noblesse with its protagonist Raizel, who is another in a series of strong MCs that no one in his world is equal to.
While the webtoon is unsurpassed, this adaptation does a good job of bringing the original material to life. Great fights, solid comedy, and interesting twists are some elements that make Noblesse worth watching. A great dubbed anime with an OP MC for all those who love good fights and badass protagonists.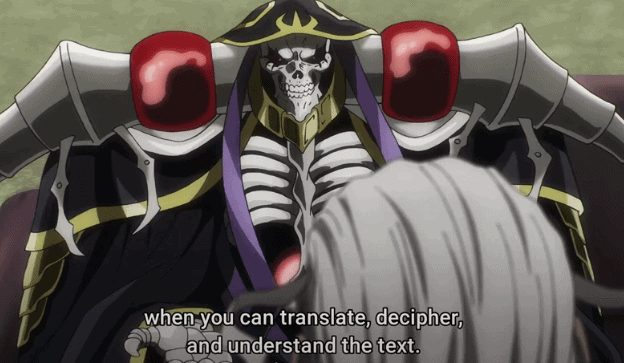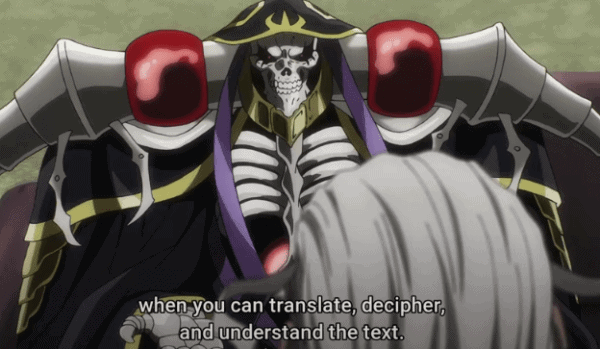 5. Overlord
Isekai is known for overpowered protagonists, but what sets Overlord apart is the fact that its main character, in addition to being overpowered, is also the villain of the story who can do almost anything he wants from the start, so you don't have to waste time watching the protagonist trying to become stronger.
This makes Overlord seem like something new and refreshing, even though it has a very basic story. This is surely the right choice for isekai fans tired of uninteresting MCs. If you have followed my blog, you know this, alongside Grimgar of Fantasy and Ash, is my favorite Isekai anime! If you enjoy stories like these, I have written a long post about light novels like Overlord.
4. Magi: Sinbad no Boken
Adventure of Sinbad is one of the best spin-offs to come out. A great story that may have surpassed the original, unique and beautifully designed characters, and amazing music that complements the eastern setting, are just some of the things that make this story what it is.
However, what makes this anime so special is its main character, Sinbad, who won viewers' hearts back in the original series. You would think that the Sinbad we know from The Labyrinth of Magic would become so powerful over time, but the fact is that he has always been a God-tier warrior.
This is a great adventure dubbed anime whose powerful protagonist who is a mage you just have to love.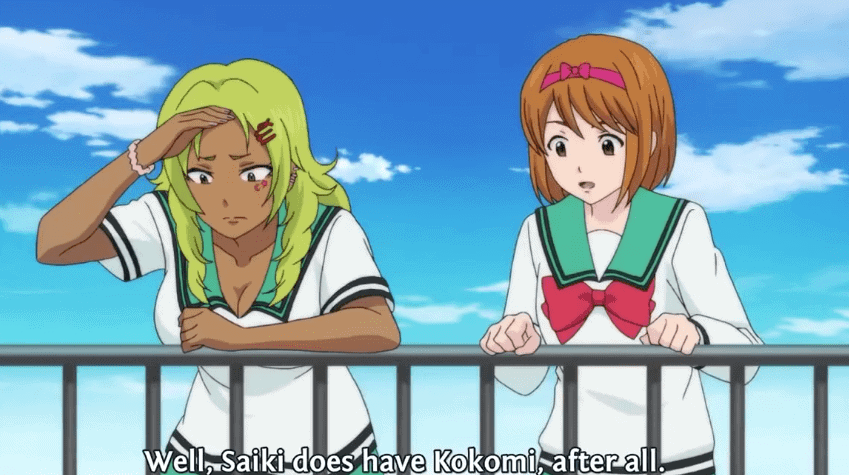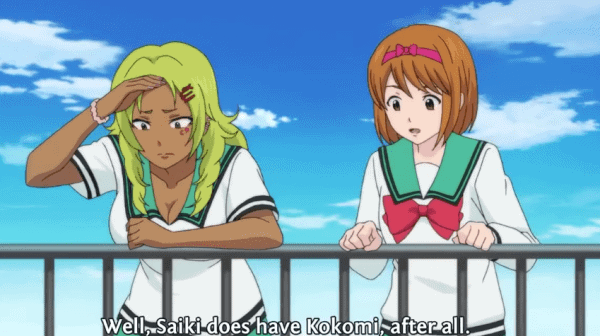 3. The disastrous life of Saiki K.
Saiki K is another anime whose protagonist is gifted with superhuman abilities and wants a normal life. Although he is powerful enough to destroy the world, this high school student with magic power cannot stand up to his strange friends who constantly put him in situations where he has to use his powers.
Unique would be the word that would best describe this series because it's not like any other you've seen. Its main point is a comedy, which is perfectly done primarily because Saiki, as a person with all the powers you can imagine, is the only normal character.
All the other characters are strange and twisted, each in their way. A great dubbed anime with an OP MC to kill time and cry with laughter.
2. That time I got reincarnated as a Slime
Another one among the many dubbed shows whose main character is too strong is Slime. The protagonist Rimuru, in addition to being undeniably one of the strongest characters in the genre, is also one of the few that you can relate to.
Rimuru isn't your standard op mc who wants to make a harem which makes him likable. The story is identical to any other isekai, but this Slime gives it a special charm that makes you look forward to the next episode.
 If you have already watched it, there are a ton of manga similar to slime that are pretty enjoyable to read.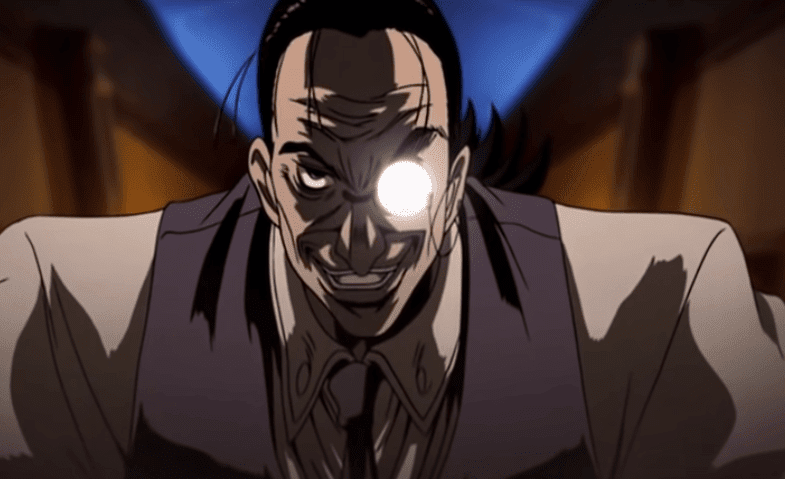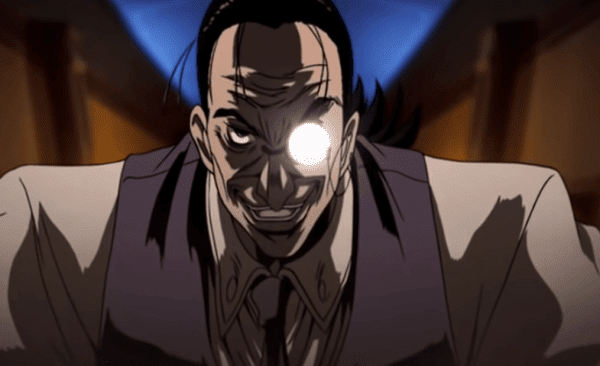 1. Hellsing Ultimate
Vampire anime often falls short of expectations due to its generic nature, which is why Hellsing is a breath of fresh air. Very dark yet funny in its way, this dubbed anime with an OP just makes you want to watch until the end. If you already did, here is a list with anime where the MC is a vampire for you to enjoy too.
Of course, the main star of the story is Alucard himself as the definition of the word badass. This overpowering vampire carries the entire series on his back and makes you ignore all its flaws. In this, he is helped by the ingenious design of the characters and the eerie atmosphere that prevails.
If you're looking for a completely insane dubbed with an english dub and totally mad characters, Hellsing Ultimate is the right choice.