The ecchi manga has a separate fanbase, and several otakus love this genre. There are many ecchi ones, but only a few have a good entertaining plot. So, be glad as I am about to share some best ecchi manga with a plot full of fun and engagement. Let's begin!
12. My Dress-up Darling
Wakana Gojou is skilled at sewing dresses for dolls which has become his hobby. He is very introverted because of his past experiences with friends. Not having many friends, he usually remains busy. Marin is his classmate whom he admires for her confidence. 
The girl has the hobby of cosplaying her favorite game characters. However, unlike Gojou, she is not skilled in making costumes, leading her to seek his help. That's how Gojo's life changes when he finds a friend in the form of Marin.
Their relationship improves step by step, and they get closer than expected. The story is one thing, but the art is on another level. This sure is a little ecchi, and Marin's character is designed to be lewd. However, against all the odds, this is strangely amusing, and the reader is entangled right from the beginning. I am sure My Dress Up Darling will make your time worthwhile.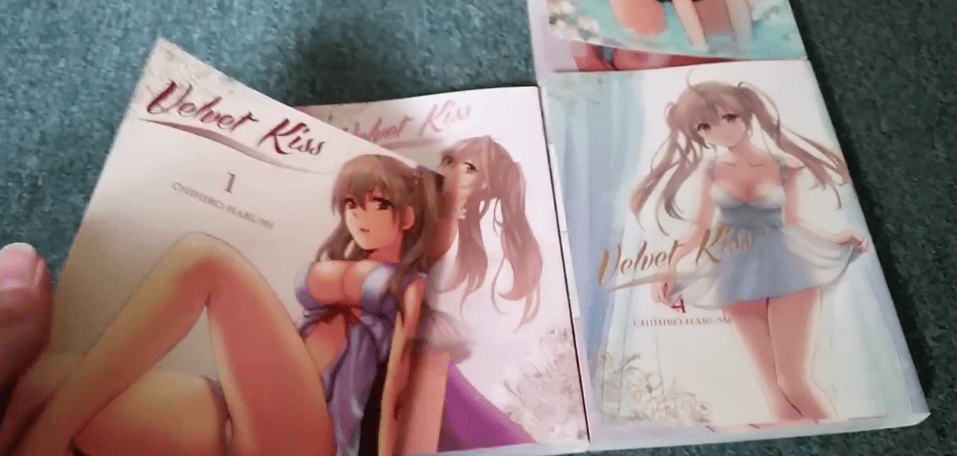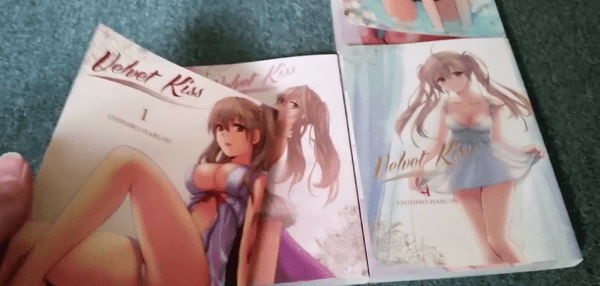 11. Velvet Kiss
If you want to read ecchi manga with the plot, then Velvet Kiss is the best. This is the story of Shin and Kanoko and their chemistry. But, unfortunately, sometimes happiness doesn't last long, and Shin's life is the perfect example. He soon gets indebted after winning a lottery. 
Having no choice but to pay the debt, he befriended Kanoko. He thought just befriending him would solve his problems, but Kanoko was demanding. She was a desperate girl looking for love and lust. However, the story contains a lot of drama, secrets, heartbreaks, and love sequences that unfold at every step. 
10. Defying Kurosaki Kun
You Akabane used to be very timid and lacked confidence. However, after joining a new school, she decided to be brave and confident enough to speak her mind. The school fears Kurosaki, a black devil who is best friends with Takumi, the White Prince.
Yuu has a deep crush on Takumi. One day, she sees her crush involved in a conflict, and to save him, she angers Kurosaki. Usually, no one dares to get in front of the black devil, and that's why Yuu intrigued the boy. Unfortunately, she became the target of Kurosaki, who started bullying her in his unique and special ways.
In this manga, love and lust go hand in hand, but it takes time for the leads to confess their love for each other. The character design is striking, and one can't resist falling in love with the beautiful characters.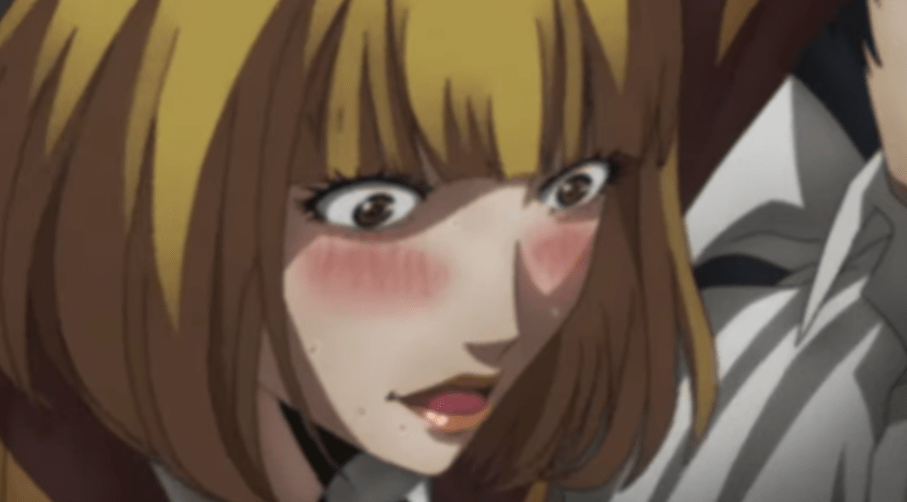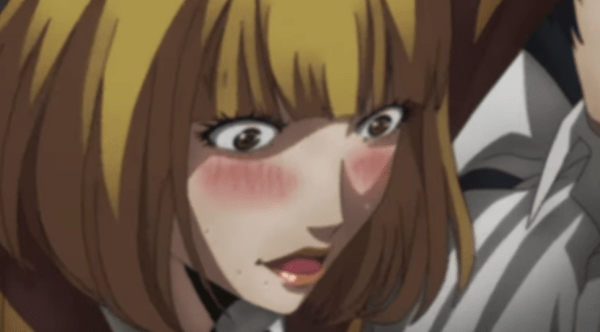 9. Prison School
It's a school-themed manga involving the genres of Gag humor and romance. The story begins with five perverted boys joining the all-girls school. Unfortunately, they started showing their perverted attitude right from their joining. Because of their bad behavior, they face punishment from the higher-ups. However, instead of being ashamed, the boys cross their limits. 
It may start as something simple, but the story becomes intriguing with every single chapter. There are certain reasons why the boys' team dares to go against the rules. The mystery and suspense force the reader to know why some characters want to escape the prison school.
8. Gal Gohan
We follow Miku, a cheerful, bold, and gorgeous girl interested in cooking. To learn bakery, she seeks help from her economics teacher, Shinji. Overall she is very enthusiastic, and her will to learn impresses her teacher.
Shinji starts a cooking club to improve his relationship with other students. This is a school-themed ecchi manga focusing on food, humor, and students' chemistry with their teacher. It's a slow-burn manga, and the story develops pretty slowly.
It will cost you a few chapters if you want to know about different characters. However, character development is good, making the reader read the manga to the end.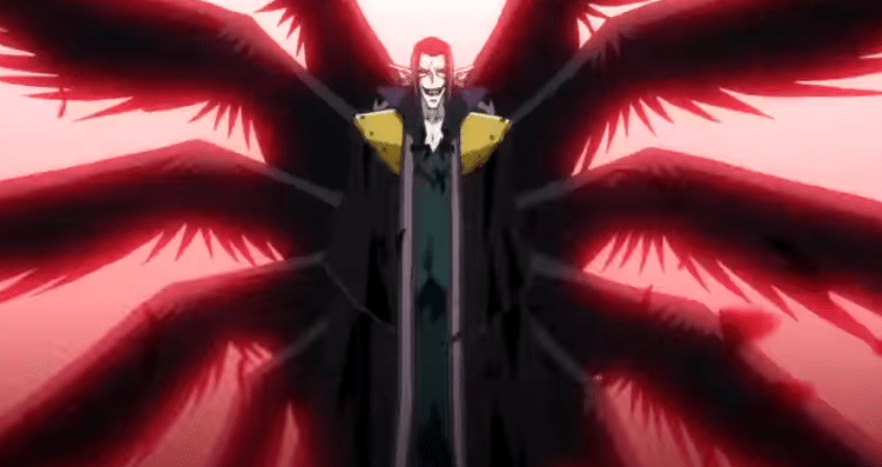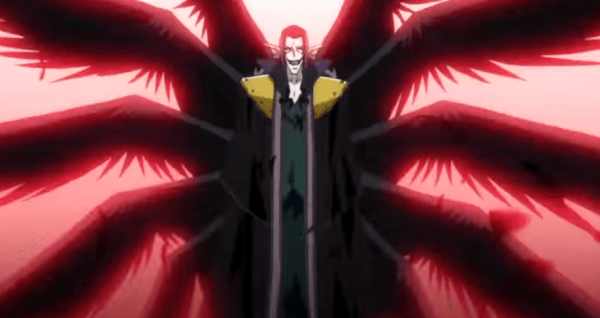 7. High School DXD
Issei is one of the biggest perverts in the school whose mind only thinks about girls. Just imagine what would happen if someone offered him to go on a date. Without a second thought, Issei became happy to say yes to the gorgeous girl. 
On their date, his expectations get ruined when the girl murders him brutally. We all know the protagonist never dies so easily, so the same goes for Issei. A devil named Rias Gremory saves him by making him a devil. 
Now Issei is bound to serve her as a servant in return for the help. The twists unfold when it is revealed Issei's Ex-GF is a fallen angel. This was just the beginning, and after each passing event, he learned more about the world of Fallen angels and devils. This is one of the best ecchi manga with a plot that intrigues the readers with unlimited fun and mysteries.
6. To Love Ru
It's a comedy and supernatural-based manga that revolves around Rito. Like any other high schooler, Rito is one loving and caring boy who has a one-sided love for Haruna, his classmate. But no matter how much he tries, he can't find the courage to confess. 
Her life changes when he finds an alien girl coming out of his bathtub. She was Lala, a girl from a different planet. The story mainly focuses on these three characters and how their chemistry develops.
The suspense remains constant from the moment Lala enters the scene. The author has done a decent job of keeping the art simple and the characters unique.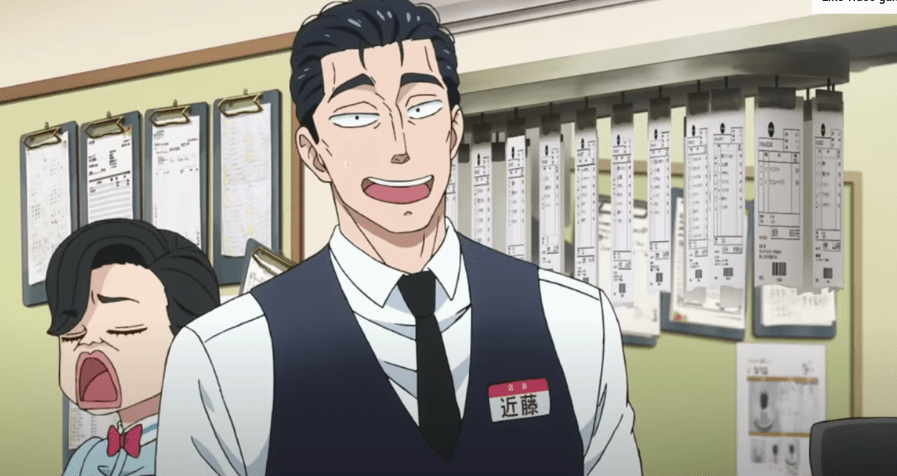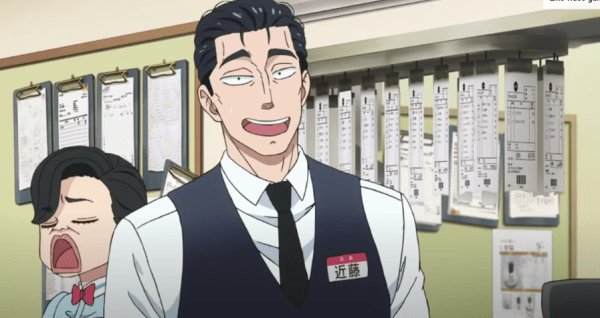 5. Mysterious Girlfriend X
The name fits perfectly with the plot as it highlights the life of a weirdo named Miko. She is weird enough to laugh in the middle of the lecture without a second thought. No one dares to befriend her, and she doesn't care. Next to her sits Akira, who seems intrigued by the girl.
A series of strange events begin when Akira tastes saliva of Miko present on the desk. Yes, the idea is very weird, but this adds curiosity among the readers. Things become mysterious when Akira's health deteriorates, and Miko comes to his help.
Their relationship progresses with unpredictable events. If you are searching for an ecchi manga with some suspense and thrill, then Mysterious Girlfriend is your pick. 
4. High School of the Dead
Just imagine the sudden outburst of zombies in your school! Sounds scary, right? Highschool of the Dead focuses on one such story where sudden chaos is created when Flesh-eating zombies enter the school. Takashi, Rei, and Hasashi are three friends who struggle to fight against the monsters. 
However, it's not that easy. Within a few hours, everyone gets attacked, leaving a few students untouched. Almost all of them have their specialties, which is why they were the only ones to survive. The thrill it creates is remarkable, and the art adds more charm to the plot. It's full of suspense, intriguing incidents, and captivating action. Additionally, with all the pretty females, this one's ecchi element is undoubtedly abundant.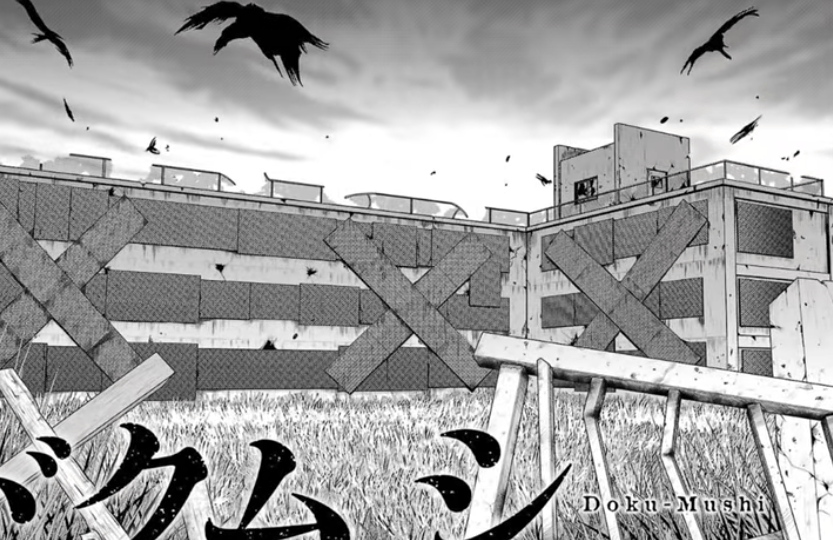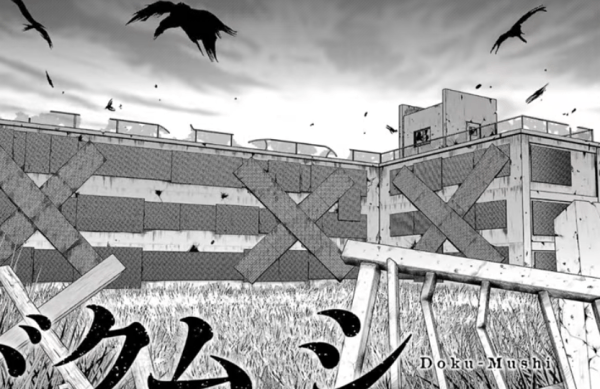 3. Cage of Eden
In this manga, we follow Akira Sengoku, returning from a Guam school trip. Unfortunately, the plane crashed, leaving him alone in the jungle. He began searching for the other classmates but came across mysterious species.
After some dangerous encounters, he finally found two of his classmates. The trio worked to find a way out, but they were shocked that all the mysterious animals were supposed to be extinct millions of years ago.
A lot of mystery and suspense forces one to get the answers by reading it till the end. The plot is realistic, and the reader immediately relates to the characters' situations. There is an adventure, fantasy, and action aligned with ecchi elements. 
2. Shimoneta: A Boring World Where The Concept Of Dirty Jokes Doesn't Exist
The story is set in a world where the government has created strict laws to forbid obscenity. The public is forced to wear special tracking devices given by the higher-ups. Tanukichi is our MC, who is strictly against the laws of making society pure. He is a high school student, and he is unaware of his surroundings. 
The vice president of the school, Ayame, is a member of a secret organization working to promote obscenity. Not just ecchi but politics, propaganda, and mysteries make the story more entangling than any other. If you are looking for a school-themed ecchi manga with a plot full of suspense, don't miss reading this one.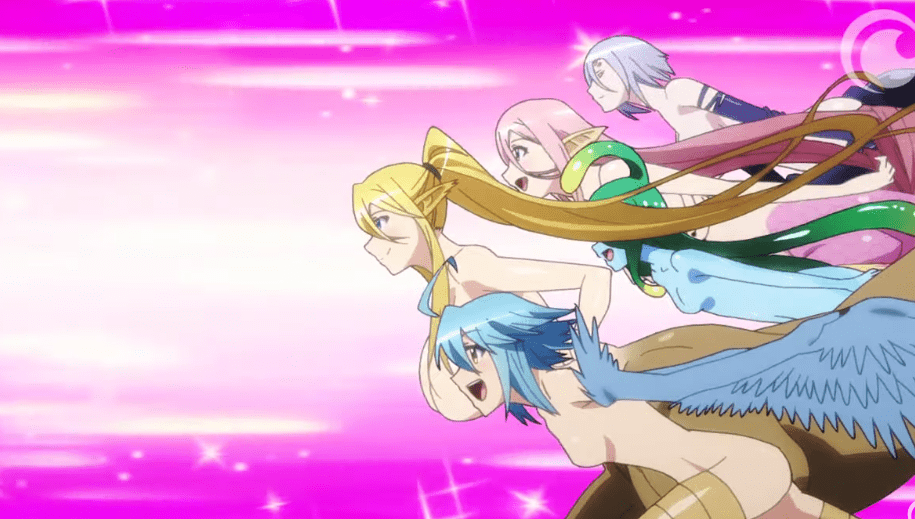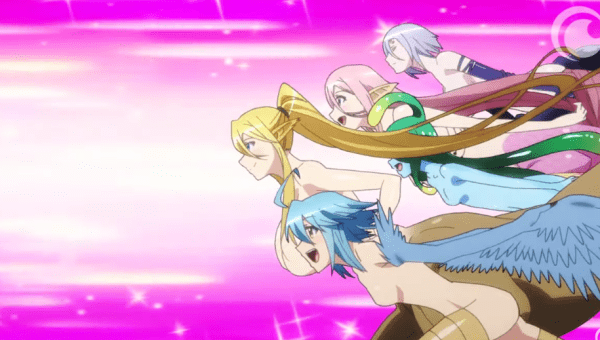 1. Monster Musume: Everyday Life With Monster Girls
The story unfolds in a world where living with monsters is the new normal. Humans and monsters coexist, and one can find all kinds of monsters, from catgirls to harpies. Kurusu is our MC whose life remains no more peaceful when a monster, Mia, starts living with him. It was part of one of the government's programs where the boy was forced to look after the monster girl. 
The problem begins when other monsters also join him. Looking after them ain't easy as the girls are very bold, which makes it impossible for Kurusu to control his desires. However, the art is engaging, and the plot pretty well highlights comedy, a slice of life, and ecchi elements. 
Ecchi manga with a good plot conclusion
All the above entries are adored for their ecchi elements and intriguing plot. I tried my best to mention the best of the best ecchi manga with a plot. Don't forget to update me about your opinions regarding these mangas. It would be a pleasure for me to talk about your favorite stories.