Hola, dude, I know you fell in love with our bookworm Urono Motosu, and I loved reading about her journey. Light Novels Like the Ascendance of a Bookworm are among the most popular demands these days.
Fans like us can't wait to read something similar to it. Don't worry; I am here to recommend a list of Best Light novels that contains the same fun and fantasy as Ascendance of a Bookworm
So, let's dive in!
10. Fushi No kami: Rebuilding Starts With A Village
We all dream of having an ideal life, but only a few aim to turn it into a reality. Ash is a young boy who aspires to fulfill his dreams and wishes. But unfortunately, he lives in a village far behind advancements and technologies. The only thing he has that helps him motivate are his memories from his past life.
Somewhere in the past, it is believed that people used to live a bountiful life with enormous advancements and benefits. Ash now vows to rebuild his village, which has almost everything one desires, from the necessities to advanced technologies.
It's a fun Light Novel Like the Ascendance of a Bookworm of how a boy builds his team, and with the help of the chief's daughter, they work to turn their dreams into reality. If you want motivation to succeed most entertainingly ever, mate, you must read this one! Watching Ash rebuilding civilization is just on another level. Consider thanking me later for recommending this to you.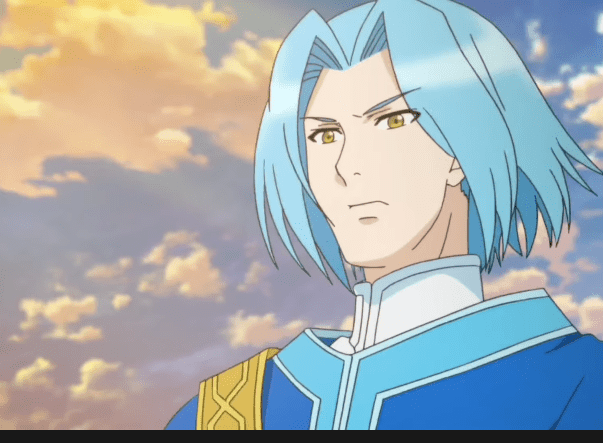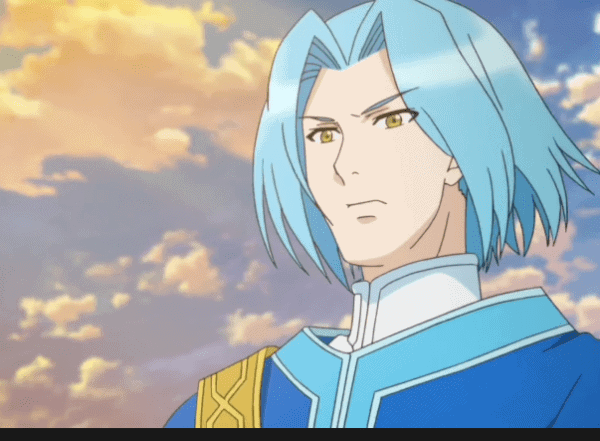 9. Jisame Ga Ikku (Grandpa is summoned)
This Light Novel Like the Ascendance of a Bookworm has a unique concept, guys. Can you even imagine God making a mistake? Sounds weird, right? In this novel, God makes a mistake, and instead of taking the life of a grandson, he ends up taking an old man's life.
As a result, God gifts him another chance to live in a different world. Wow! Like how fascinating! As we know, he was a grandpa, so this old champ will use his vast knowledge from his past life to live the best life possible. I know the story is a bit different, but other than that, it is very similar to the Ascendance of a Bookworm.
Grandpa faces different hurdles and obstacles in the new world, but guess what? Because God realized his mistakes, he always made a way for him to get past the hardships. Isn't that great? There are challenges, ups and downs, and adventure, so apparently, there isn't any reason to skip this one.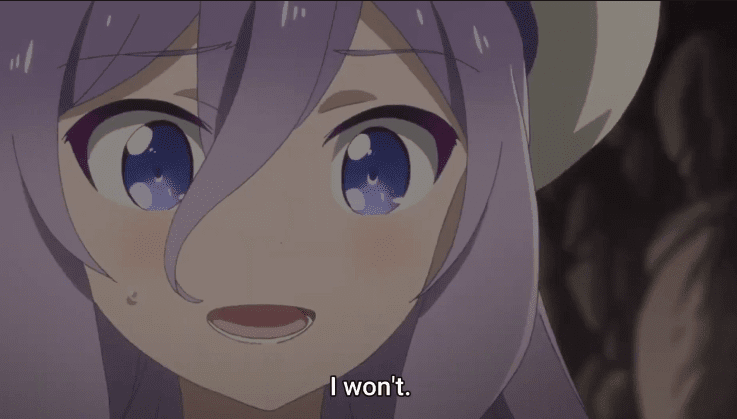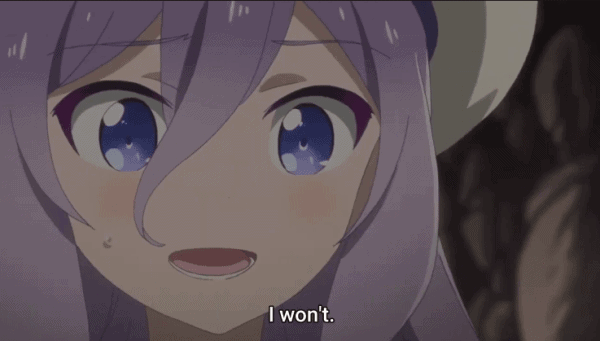 8. Kuma Kuma Bear
In many aspects, this novel is way more entertaining and similar to Ascendance of a Bookworm. Yuna is a teenager who loves playing virtual reality games. However, her life changed suddenly when she was gifted with a bear outfit. The outfit was one of the game equipment. Though the costume was very uncool, don't you judge it from the looks.
The bear outfit is nothing uncool; instead, it grants Yuna multiple abilities and powers. Besides, the bear suit reincarnates our female protagonist to the game world whenever she wears it. There, our young protagonist fights against the monsters and overcomes hurdles with the help of her cute costume.
It is full of comedy, fun, and adventure and is one of the most popular light novels. Humor and fun are unlimited and followed by an experience in this one. Additionally, our MC is more or less similar to Ascendance of a Bookworm. The only difference is that Urono went to a world where she was separated from her only love, i.e., books, but here Yuna does what she loves to do!
This light novel about this overpowered Female Lead also has its anime adaptation, so if you are looking for anime like Ascendance of a Bookworm, you can give it a go! The two seasons only have 12 episodes, so it won't cost much of your time!
7. Dr. Stone
What if suddenly all the people in the world turn to stones? And to top it off, you find yourself the only one normal! Dr. Stone has been listed in tons of best manga, anime, and light novels series. Taiju is our MC's friend who, after a million years, opens his eyes to the world where humanity has turned into statues.
The best thing is he is not alone; soon after his awakening, he finds his best buddy and our MC Senku. He was also wondering here and there. Both the friends plan to create a civilization with the knowledge they have. While there are no monsters and magic, this lightnovel turned anime, is very similar to isekai fantasy.
Oh, I forgot to mention, don't consider them less than geniuses! Undoubtedly, these characters will make you love them and their efforts in rebuilding the world. Senku has a huge fan following; he is simply incredible.
Dr. Stone offers much more if you are looking for knowledgeable MCs like Urono. Reading this one is a chance you indeed don't wanna miss. A fantastic Light Novel similar to the Ascendance of a Bookworm in our book.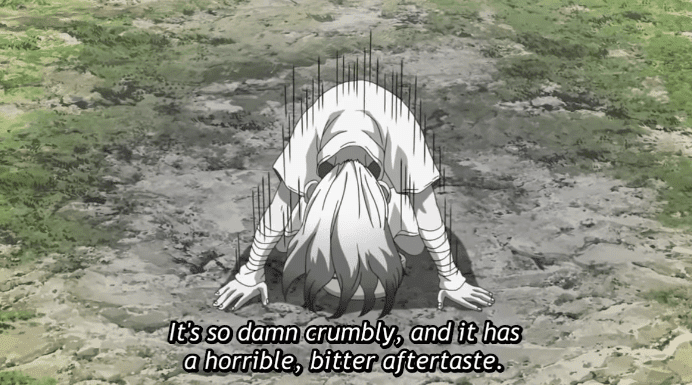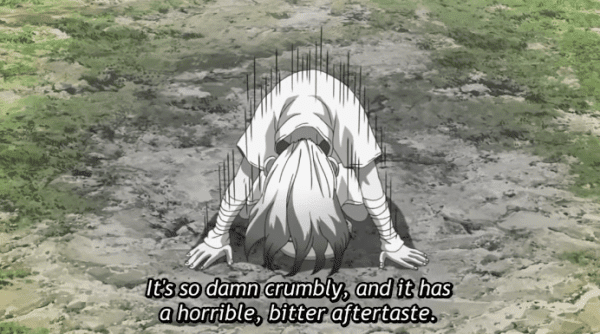 6. Outbreak Company
I am sure you are going to love this Light Novel similar to the Ascendance of a Bookworm, and the reason is its otaku MC. You got that right; Shinichi is our Mr. Protagonist, a die-hard otaku who loves reading manga, light novels, and watching anime. But unfortunately, he usually spends his time in the anime world reading and watching Japanese stuff, so he doesn't have much awareness of the real world.
The entertainment begins when he lands a job as a manager. Then, a series of fun events begin when this weeb spreads the knowledge he gained from the anime world. In the new workplace, he befriends a half-elf maid, an empress, and many more intriguing personalities.
Ooops, I skipped the important part; he ain't living in the ordinary world.
A portal has been discovered that links his world to another world, but hilariously, this boy doesn't know that it exists. You guys know the reason why, right? Yes, because he is a true weeb who hardly has time to think about the happenings of the real world. Outbreak company is one of my favorite magic fantasy anime and novels around.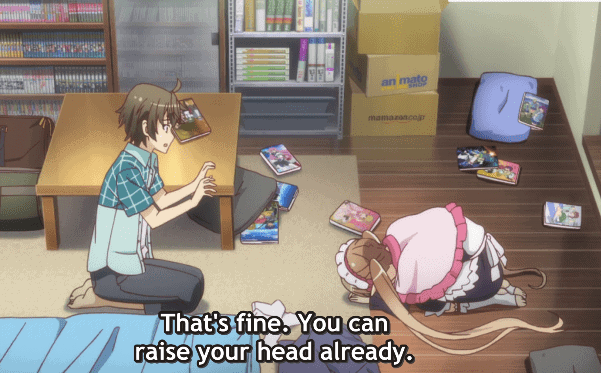 5. Saint's Magic Power Is Omnipotent
Imagine yourself living your ordinary, mundane life, and you get summoned to a different world out of the blue. Plus, the world turns out to be a magical world where you are one of the legendary saints. (Let's get back to the present, this is never gonna happen in real). This light novel follows the life of Sei, an ordinary office worker, and her daily life was pretty every day too.
Everything flips with her falling into a world of magic and much more, where fairytales become a reality. There she was, one of the most potent saints with classy magic. Her daily life was devoted to the less privileged.
Sei began to use her powers and help the needy. The story isn't simple as it seems; there is much more to it. A series of events, along with twists and turns, begins soon after her landing in the new world.
Saint's Magic Power Is Omnipotent is one of the most similar light novels to Ascendance of a Bookworm. The MC is a girl; there is isekai, fantasy, and entertainment identical to it. So do you have any more wishes?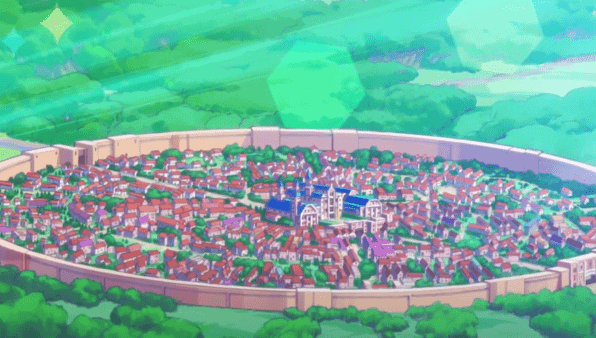 4. Tearmoon Empire
Okay, friends, this one is a complete package and a very similar light novel to Ascendance of a Bookworm in terms of story and setting. Mia was a selfish princess who people hated. Finally, her time came near, and she died being hated by the people, but instead of dying, she finds herself back in time. Tearmoon empire goes back to the time when she was just a 12-year-old kid.
In this life, Mia vows to live differently and by saving her empire from disasters, be they natural or man-made. She looks for corruption to stop the corrupt ones from ruining the empire's peace. Besides, saving her land alone from natural calamities, economic issues, and different problems wasn't easy for this little girl.
Of course, it is difficult for a human without any powers, so Mia builds her team and, with their help, saves her beloved empire from the coming chaos. And yes! The thing that makes this Light Novel Like the Ascendance of a Bookworm intriguing is Mia herself. You guys might think she may have learned her lessons, and that's why she vowed to live a selfless life this time, right? But, no, dude, Mia is afraid of her dying the same way.
Her life ended once with a guillotine blade, and there is no way in the world that she will allow the same fate to unfold. Sounds similar to Ascendance of a Bookworm, and I know it! Both the leads died similarly. The show also reminds me of the LN and anime Grimgar of fantasy and ash in a good way.
3. The Alchemist Who Survived Now Dreams Of A Quiet City Life
Mariela was an ordinary alchemist in a world where being an alchemist wasn't something exceptional. However, her ordinary skills take her life to a whole new level. One day she was attacked by some monsters, and to save her life, she went into a temporary cessation state without death. Or we can say she was in a state of suspended animation.
Mariela didn't know that this temporary state would ultimately change her life. When her body came back to normal, she was shocked to find that two centuries had already passed. Dang, yes! You heard it right! As we can guess, many things have changed, and she will face different challenges while she is gaining skills along the way.
The only thing Mariela can wish for now is to get back to where it all started; she wants her lifestyle back. However, you and I know that it might not be possible, or is it? The best thing is that now after more than two centuries, she is the only alchemist in the world. Whoa, just imagine this girl swiftly turning from ordinary to extraordinary and almost has godlike powers.
This Light Novel similar to the Ascendance of a Bookworm is a great story to spend your precious time on! There is suspense, thrill, fun, adventure, and entertainment. You will enjoy it more than the Ascendance of a Bookworm, and I can bet on it!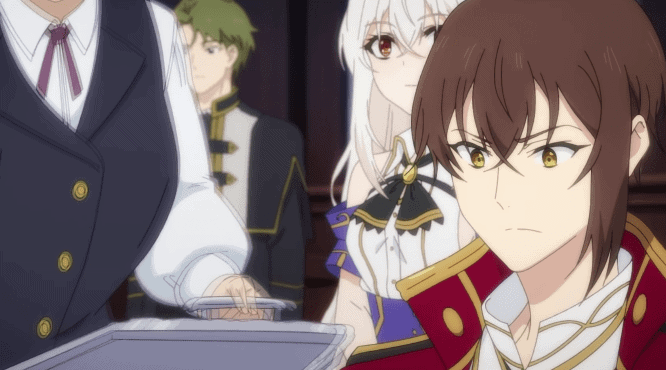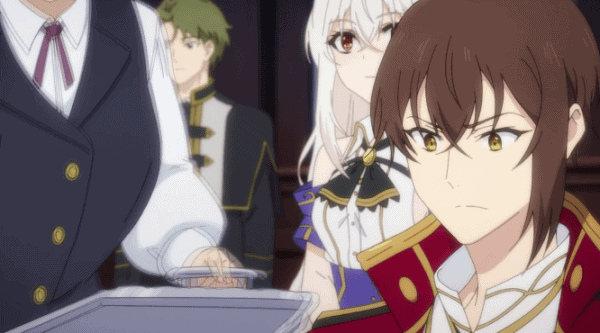 2. The Genius Prince's Guide To Nation Out Of Debt
What if you have been loaded with responsibilities and duties you hate to do? Life will be nothing but boring in that case, right? The same happens with prince Wein and our Mr. protagonist. He has been loaded with responsibilities and tasks to run the kingdom, which he finds very difficult.
He is the crown prince, famous as a genius prince, and also the heir to the king. He is very hopeless, and in a way, one can say he doesn't value things. He wants to escape this world of politics by selling his homeland. However, our hero just wants two things, and that is peace and luxury. He is fine with everything if the kingdom manages to keep the peace.
This is a pretty complex and entertaining story where the MC is a genius. Prince Wein lives his life by his rules and what makes him unique is his ideology…
It is similar to Ascendance of a Bookworm in terms of character development and genre. If you're looking for an intelligent MC with a little bit of drama and politics, then dude, this is the one! Politics, drama, comedy, and action are all packed into one.
1. The Great Cleric
The Great Cleric highlights the life of a salaryman who gets another chance to live in a world of monsters, learning and magic. In the second life, he vows to use his knowledge and different skills to live the best life possible. However, the world he is now living in isn't the same; other challenges are waiting for him at each step. He has no choice except to face them and grow.
This novel has a somewhat similar style and theme to a role-playing game. There is a thrill, adventure, and suspense. If you were looking for an isekai light novel where the shy guy MC struggles to live the best possible life, you should try reading it.
The Great Cleric is loved by many mainly because of its gaming aspects. Though the plot seems different from Ascendance of a Bookworm, the genre, struggles, daily life challenges, and adventures are somehow the same. Besides, the MCs are both very knowledgeable! I am sure you will enjoy this LN Like Ascendance of a Bookworm as much as I did.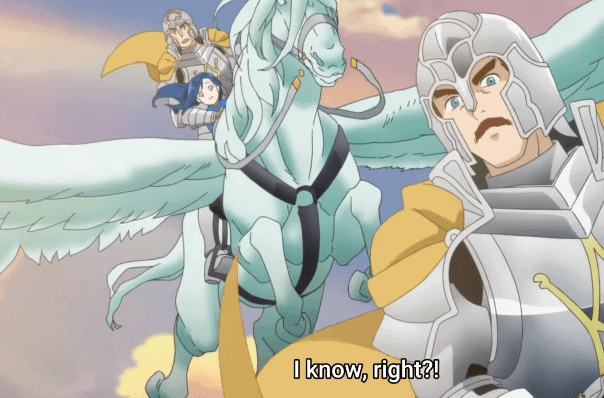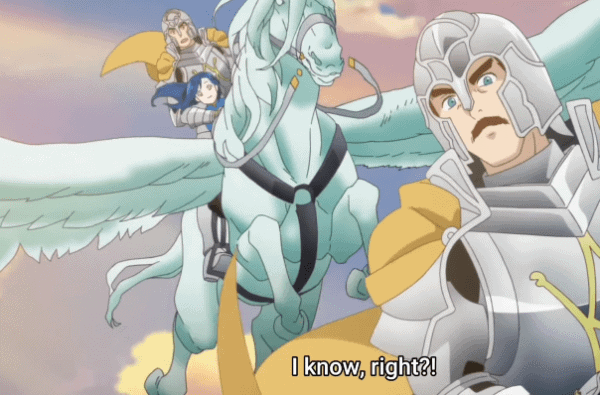 Light Novel Similar to the Ascendance of a Bookworm: Conclusion
Okay, friends, that was it for today, and I tried to recommend some unique and engaging light novels like Ascendance of a Bookworm. We all enjoy it only when the story is slightly different but with double the fun; otherwise, having the same story is not fun to read. So, explore the world of light novels by giving them a shot.
You might also enjoy these recommendations
Let me know your thoughts about today's list and if you have already read any of them. You know I love to discuss things with my otaku friends.